German reporter Ibrahim Naber met up with Loris Karius this week to discuss his new role as Liverpool's first-choice goalkeeper.
Naber met with Karius in Liverpool this week for German publication WELT and has kindly provided a translation of the interview for This Is Anfield.
The 24-year-old speaks about his relationship with Simon Mignolet, taking his chance as the Reds' No.1, how Jurgen Klopp has changed the club, and his ambitions at Liverpool.
Karius about his new role being No 1:
"I talked to Jurgen Klopp before our match against Manchester City. He told me that I was going to play.
"I worked hard for this opportunity and I want to show now that it was the right decision. I'm happy that the manager trusts [me]."
Karius about the previous situation (sharing the job with Mignolet):
"I don't want to call it being number 1A or number 1B but the situation wasn't satisfying for me.
"Of course, I wanted to play every week. That's my aspiration. But I knew that I`d get a new chance. Now I want to take this chance."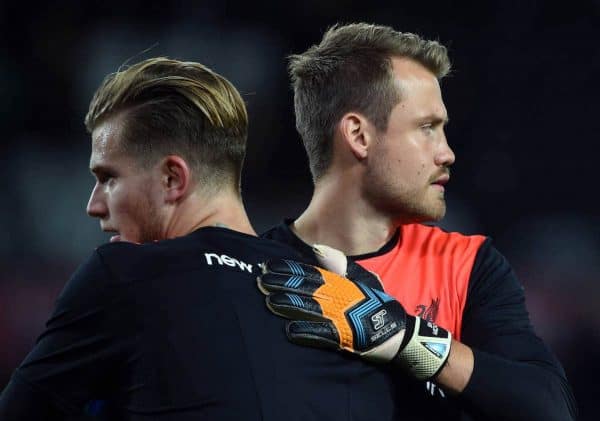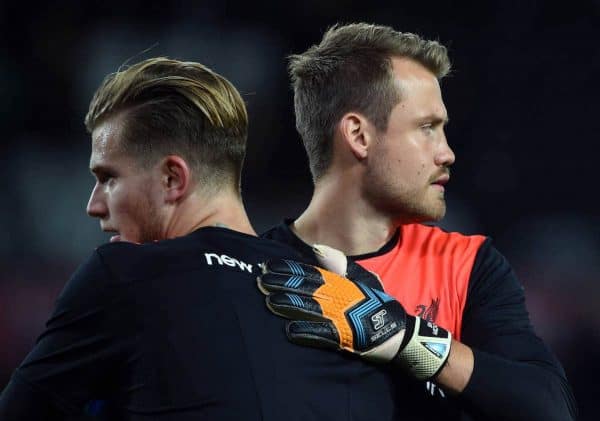 Karius on his relation with Mignolet:
"It's a professional relationship. We train together and respect each other. I don't have any problem with him.
"In general I think that, nowadays, there are no such hostile relations between goalkeepers anymore. That's maybe different than in the past."

Karius on Klopp:
"We have a good relationship. I hold him in high regard as trainer and a person. You can always talk to him. He motivates us, especially in difficult situations and he helps me to get better every day.
"Before the summer break, I talked to him and he explained his perspective. I know that Klopp was always convinced of my skills. I always felt his trust. I never felt uneasy."

Karius on how Klopp has changed Liverpool:
"I think he sets everyone an example of German virtues. I mean things like punctuality, discipline and team spirit. But he also focuses on a modern training philosophy and the right diet. In these things, he changed a lot.
"Klopp demands a lot from us, and he is on fire himself all the time. He works very closely with the team and he conducts every training.
"He is a very emotional coach who matches perfectly with this club."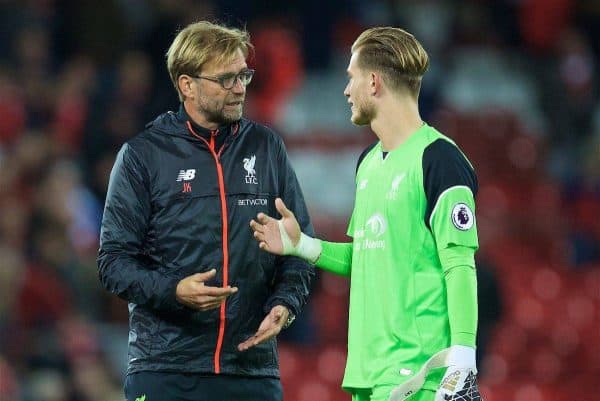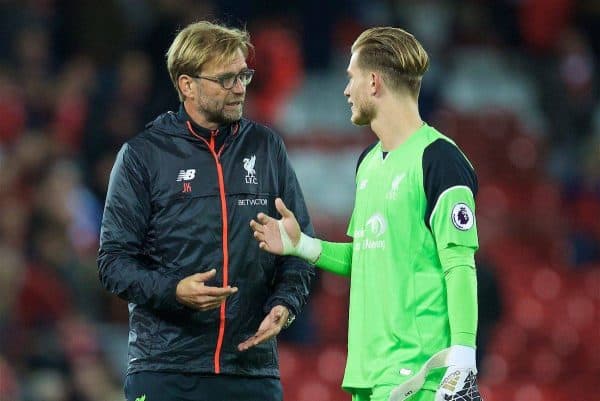 Karius about Liverpool's ambitions:
"I understand the desire of the fans to win titles. Unfortunately, it didn't happen for so many years.
"Our development is very positive. We try to improve in the Premier League and we are still competing in FA Cup and the Champions League.
"It's our goal to stay in the competitions as long as possible. To dream about the title is not forbidden, but it's still a long way."
* Follow Ibrahim on Twitter: @IbraNaber