Roberto Firmino has given a rare interview to the official LFC website, discussing his work rate, goals, celebrations and adaptation to life as a No.9.
Firmino made the £29 million switch to Anfield in July 2015, and after a slow start under Brendan Rodgers, he started to find his feet once Jurgen Klopp took charge.
The 26-year-old has now matured into one of the most effective, underrated players in Europe, with 17 goals to his name this season, and so much more to his game.
He was again outstanding in the 4-3 win over Man City on Sunday, leading the line and dinking a delightful Robbie Fowler-esque finish past Ederson to make it 2-1.
Firmino says his work-rate and tactical intelligence are areas he prides himself on, and admits he is loving his relatively new role as a striker.
"I wasn't a striker before but as I've been adapting into this position I've liked it more and more," Firmino told Liverpoolfc.com, in a fascinating interview.
"I feel really comfortable and really adapted to it. I'd like to continue playing there for the rest of my career."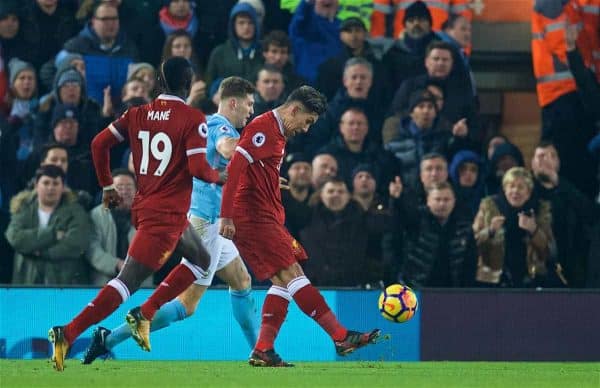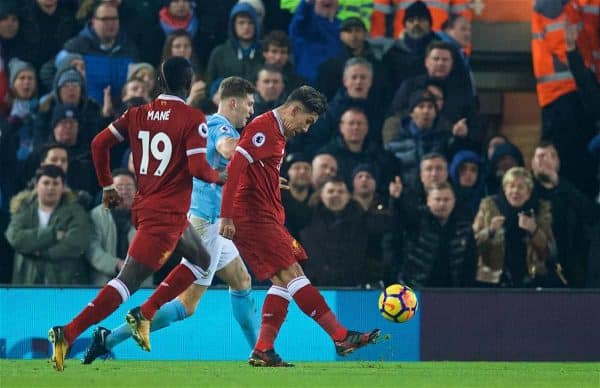 While some supporters have yearned for a prolific No.9 in Liverpool's attack, Firmino brings much more than just goals to the team.
"I work hard and I want to help my teammates," he says. "It's not always the goal itself, though the goal is the fruit of the work we've done which is why of course when I score, it's always good."
Firmino's ability and tactical understanding to nick the ball off the toes of opposing defenders and midfielders is a key ingredient in Klopp's tactical plan and one which the Brazilian recognises the importance of.
"I like to work hard. I like to drop back and help defend because that then turns into attack, turns into goals, so I don't mind being called the 'engine' of the team."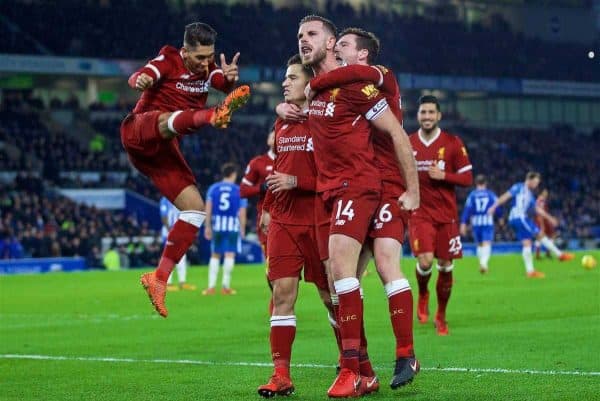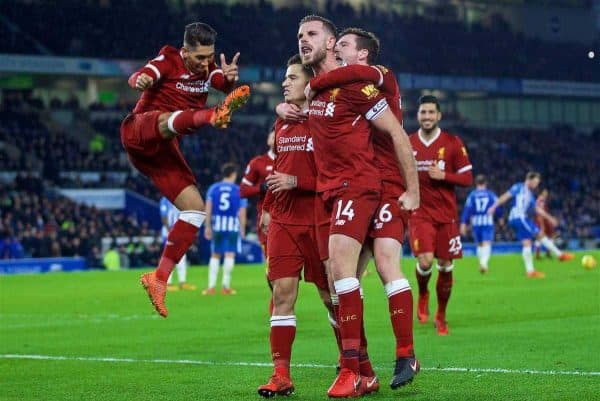 The likeable forward has been providing some entertaining celebrations this season and explained them, saying: "Well, when I was a kid, I used to do a goal celebration that was a back-flip.
"I did it a lot when I was younger. It's something I wanted to do [again], but maybe it's best not to try! I did it up to four years ago, but not anymore!"
In what is an extremely rare interview, Firmino comes across exactly as he does as a player: intellectual, thoughtful and enthusiastic.
He is a phenomenal footballer – one who is finally starting to receive more widespread recognition – and he is indispensable to Jurgen Klopp's side.
There have been reports that Liverpool want to tie Firmino down to a very long-term contract – the sooner that gets done, the better.