Touted as a possible target for Liverpool, could Roma goalkeeper Alisson provide the long-term upgrade Jurgen Klopp needs between the sticks?
"It is not that we don't want to bring players in. We do. But the thing is, the players we want because we think they help us, the clubs don't sell. It is not about money in this situation, it is the winter transfer market.
"Clubs are saying 'no we have half a year to go, we can not find another player like this, we prefer to take money in the summer, than a few pound more in the winter than whatever'. So it is pretty easy.
"You see the situation, it's tight, it's close, we know that, but if the right decision is not possible in signing the right player, then you cannot make the wrong transfer."
When asked during January of last year why Liverpool had failed to strengthen despite having a month to forget, Klopp, as he usually is, was honest with his response.
The Reds wanted to do business but selling clubs didn't.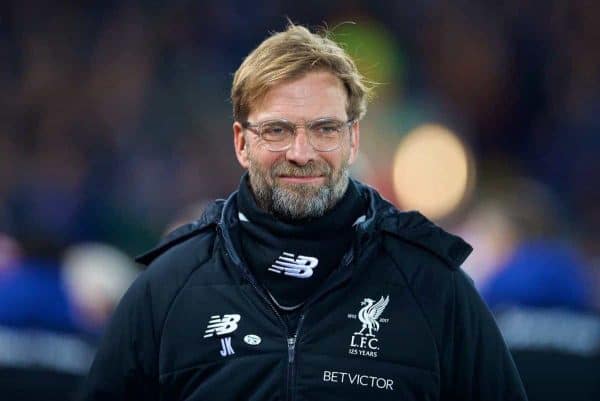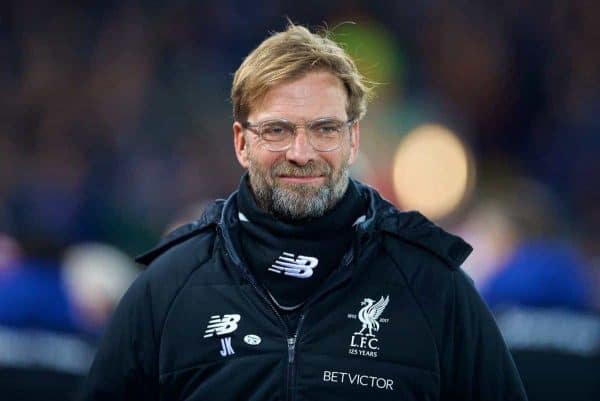 Many fans expected the same sort of January this time around but Virgil van Dijk was announced officially as a Liverpool player on New Year's Day and the Merseysiders have seen their bank balance swell after Barcelona deposited £142 million to sign Philippe Coutinho.
Liverpool are in a unique situation: not many clubs in the world can go big during the January window but Klopp and the recruitment team can if they do so wish.
It's perhaps why reports claiming the club are lining up a £40 million move for Roma 'keeper Alisson aren't being laughed off.
Gazzetta dello Sport and the Independent have both claimed the 25-year-old shot-stopper is being targeted by Liverpool while Goal's Melissa Reddy suggested the Reds would use the Coutinho windfall to strengthen the spine of their team, with the goalkeeping position getting a special mention.
So who is Alisson, and is he the upgrade Liverpool sorely need?
Two's Company, Three's a Crowd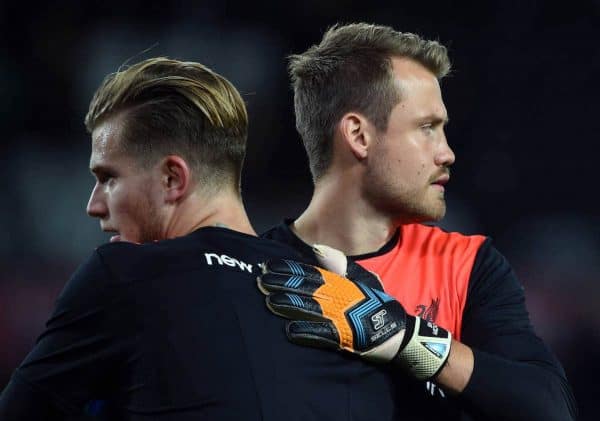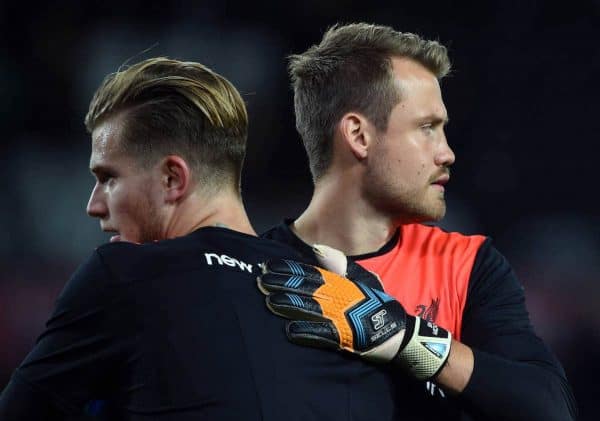 This summer, Klopp opted to keep three senior 'keepers on the books.
Simon Mignolet retained his place as the first-choice shot-stopper, Loris Karius was between the sticks for the Champions League matches and Danny Ward was trusted to keep goal in the League Cup.
There was interest in all three but Klopp resisted the urge to sell the Belgian and loan one of the other two.
The manager's decision to do this hasn't backfired but it's not gone to plan either.
Ward has made just one start all season after Leicester City knocked Klopp's men out of the cup early on; Mignolet has yet again failed to impress despite the faith placed in him; and Karius is still yet to have a sustained run of games in the side.
We're now in January yet the questions being asked now are the same ones you heard in July.
Is Mignolet good enough? Does Klopp trust Karius? And why didn't Ward get loaned out?
Analysing Mignolet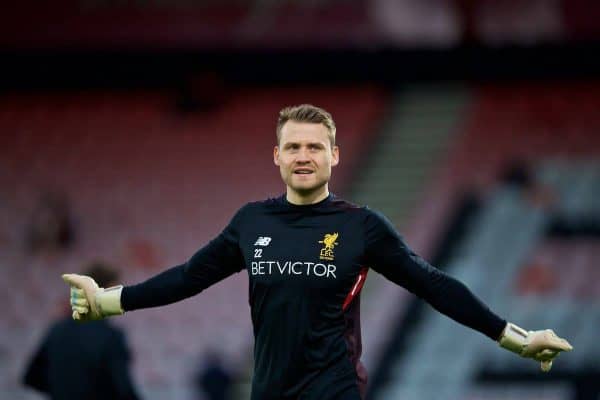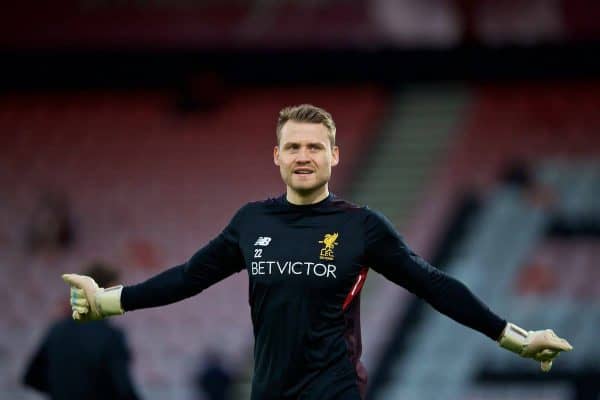 Strip back the impact he has on the team going forward and look purely at the former Sunderland man as a shot-stopper: Mignolet ranks lowest in the league for saves per goal (1.21), and he's only making 1.53 saves per 90.
It's not an ideal stat as it doesn't take into account the shot quality but it does paint a picture of a goalkeeper who doesn't make many saves.
It's more of an issue when you realise Liverpool don't allow many shots per game. In fact the opposition, on average, only managed 7.8 shots per game which is the second-lowest in England and the third-fewest in Europe.
It makes for worse reading when you take into account expected goals against (xGA), which can be found on understat.com. It's a stat which looks at the 'high-quality' chances a team has conceded.
According to understat, the opposition have created high-quality chances worth 22.3 goals this term and in reality Liverpool have conceded 25 goals.
It may only appear to be a small difference but the truth is Liverpool, and Mignolet, are underperforming defensively.
For context, Man United have conceded 16 goals this season but their xGA is 26.88. When people say they'd struggle without David de Gea they aren't lying.
The opposition have created more high-quality chances against Jose Mourinho's side but they've conceded nine fewer goals than Liverpool.
Can Alisson Literally Save Liverpool's Season?
https://www.youtube.com/watch?v=E1XxEQOB-OY
The Brazilian is averaging 2.56 saves per 90 minutes and makes 3.83 saves per goal. Immediately those numbers jump out at you: he's making three times as many saves per goal as Mignolet.
Roma are facing more shots per 90 minutes (11.9) than Liverpool, too.
The real eye-opening stats, however, come when you look at Roma's xGA. They've conceded 14 goals in Serie A this season but their xGA has them down at 20.5.
The opposition are creating chances worth 1.05 goals per game but Roma are conceding just 0.72 on average.
Fans may have some reservations over whether or not Alisson is the real deal, though. This is his first season as a starter in Europe and the sample size is small.
The Reds made the mistake of signing Mignolet off the back of his best season for Sunderland, are they about to repeat history with the Brazilian No. 1?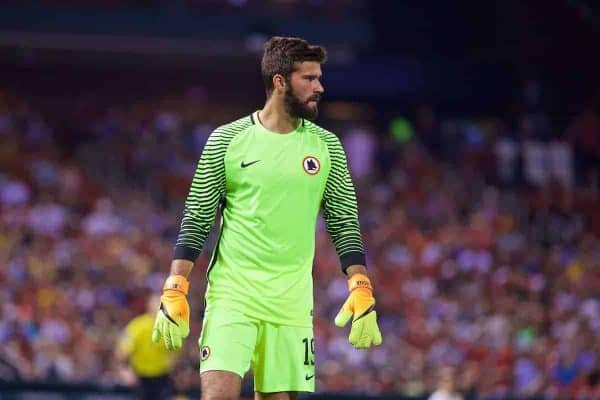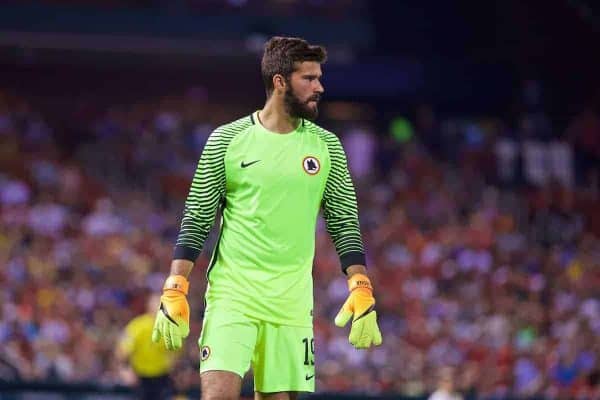 Blair Newman, a football writer specialising in all things Serie A, believes Alisson is the real deal and there shouldn't be any concerns over his suitability to the Premier League.
"Alisson is one of the most underrated goalkeepers in Europe today. There's a reason he keeps Ederson, who has impressed so many this season, out of the Brazil national team," he told This Is Anfield.
"People overlook just how talented he is because he wasn't considered Roma's No. 1 last season, though that was down to the exceptional form of Wojciech Szczesny, who has since joined Juventus.
"He possesses outstanding reflexes and shot-stopping ability—one-on-one, he is very difficult to beat. He is also efficient with the ball at feet, meaning he'd probably suit Liverpool's style of play."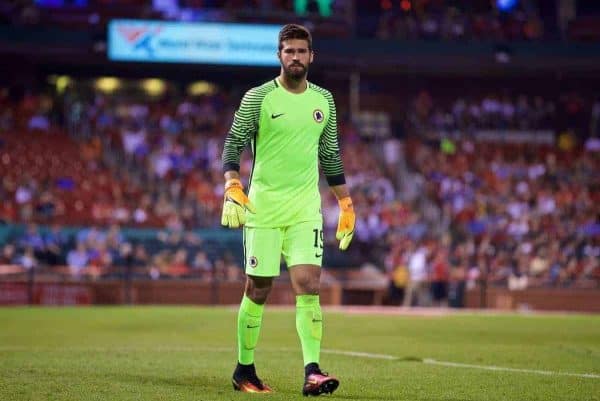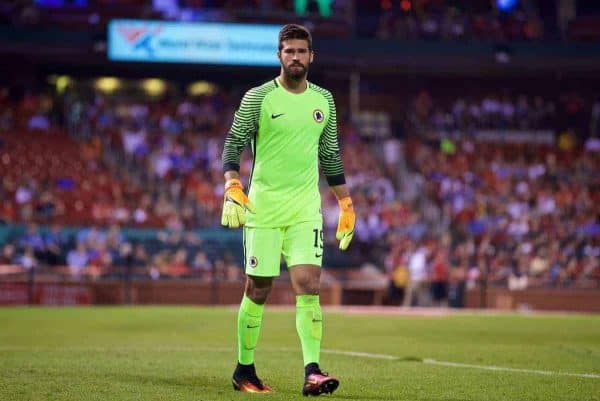 When watching the Roma man he does appear to be the perfect Liverpool goalkeeper. As Newman mentions, he's efficient with the ball at his feet.
He's by no means as expressive or as confident as his compatriot between the sticks for Man City, but he can pick a pass much better than Mignolet and he's just as quick with his distribution as Karius.
It's an effective tool when the opposition look to press high.
It happens to Roma but, instead of wasting possession, Alisson is able to float passes to the full-backs in advanced areas, a common theme in the way the Serie A side like to play out from the back. His pass accuracy is 10 percent higher than Mignolet's.
However, it's his one-on-one ability that should interest the Liverpool fans, along with just how quick he is off his line.
The way Liverpool play, with a high defensive line and always looking to spring a counter-attack, means they can sometimes be caught out and the defence is exposed.
Mignolet isn't the quickest off his line and he's not the most confident when outside of his penalty area. Karius acts as a sweeper-keeper but as shown against Everton, when Van Dijk had to basically scream at him to come for the ball, he can blow hot and cold.
Alisson, on the other hand, doesn't leave anything to chance. He bosses the 18-yard area and defenders know he's going to come for near enough everything. Everybody is on the same page.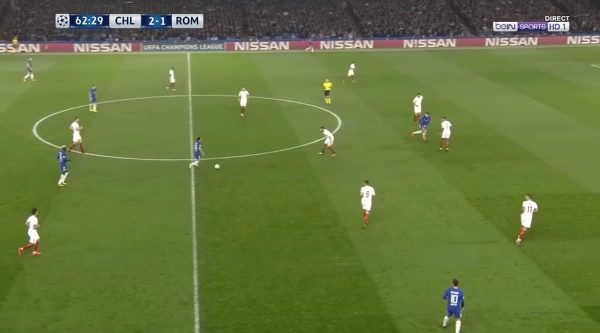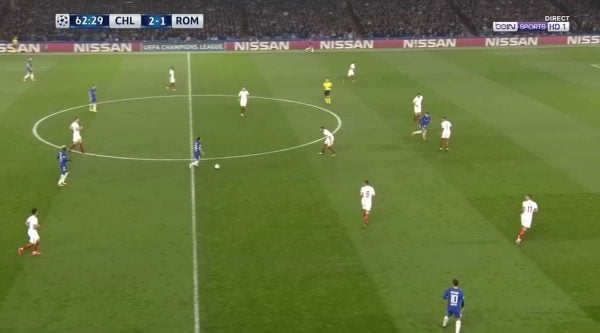 In the picture above you see Roma's defensive shape against Chelsea in the Champions League. At the time the Italian outfit are 2-1 down but trying to keep a compact but high defensive line.
It's a shape Liverpool try to replicate but can't always execute.
The ball is played between left centre-back and left-back for Alvaro Morata to run on to. It's a basic move but an effective one.
At times it happens against Liverpool and Mignolet is too slow off his line, the attack has acres of space to push into and one of the defenders looking to cover ends up giving away a penalty.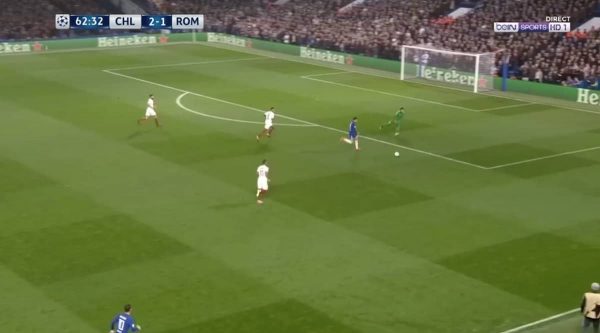 Doesn't happen to Roma, though. You see in the above picture that the Roma defenders aren't breaking their necks to get back because they have a lot of faith in Alisson.
They know their 'keeper will be sweeping and they know he's very proactive in doing so. He commits early and makes it really difficult for Morata to make the most of the opportunity.
The Chelsea No. 9 is rushed into taking the shot early and skews his effort wide.
Of course, it is a high-risk system and Alisson is sometimes taken out of the game when he's not able to get to the ball first. High risk equals high reward and fans have seen how City have benefitted from having a goalkeeper like that this season.
Another area he'd improve Liverpool is how they defend set-pieces and crosses into the area.
There are times the Reds concede a goal and the blame gets placed squarely at the feet of Klopp because he uses a zonal marking system.
However, if you look closely at a number of goals, the ball is bouncing in the six-yard area and Mignolet is rooted to his line. He shows no aggression to attack the ball and put a stop to the attack before it becomes a chance.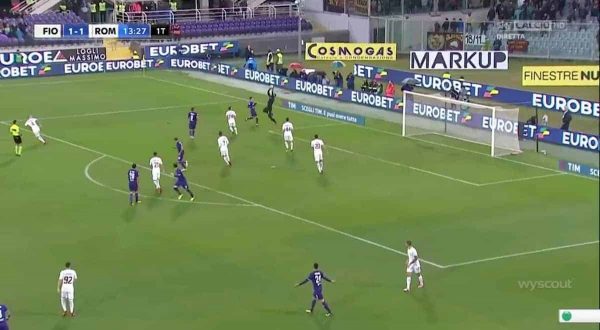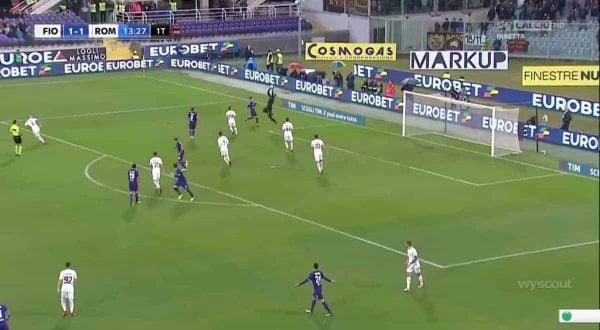 In the picture above you see Alisson coming to catch a cross on the edge of his six-yard area against Fiorentina. It's just a normal part of his game.
Mignolet does it occasionally but it's rare he looks assured when doing so and because it's not his natural instinct he can be late leaving his line and he misses his punch or catch, like he did against Spurs.
However, when he's confident, like he was against West Ham back in October, you can see the difference straight away. But those matches seem to be few and far between.
The arrival of Alisson would relieve some of the pressure on the defenders when teams look to aerially bombard the Reds.
Though having said that, they might be put off doing so anyway since the arrival of Van Dijk.
For more context, Alisson makes more catches per 90 minutes than his Liverpool counterpart, 2.61 to 2.11, as well as making more punches, 2.03 to 1.58. He's eager to be on the front foot to get his team going.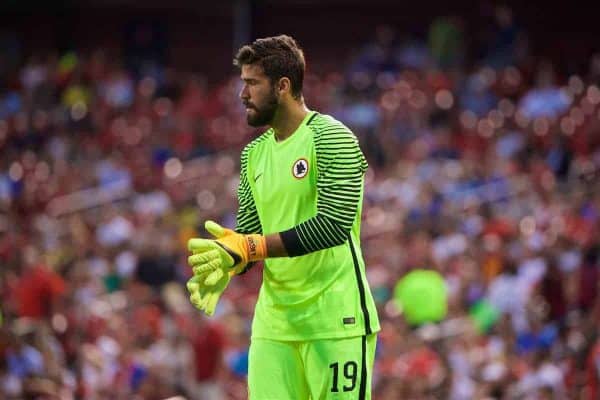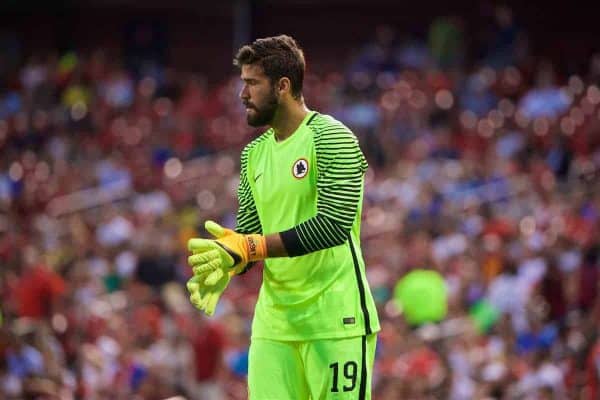 He's an immediate upgrade on what the club already have, just like the majority of the signings they've made since Klopp's arrival.
And while clubs might not want to sell key members of their starting XI during the winter window, for the first time since the inception of the Premier League, Liverpool have the funds to bully these clubs into selling.
They need to make the most of the opportunity.