Liverpool right-back Trent Alexander-Arnold has praised the man-management of Jurgen Klopp, saying he knows how to look after his players.
Alexander-Arnold has featured regularly for the Reds this term, with Nathaniel Clyne's unavailability opening up a battle for the full-back berth.
Joe Gomez and Alexander-Arnold have switched in and out for the position according to tactical needs and physical capabilities of the two youngsters.
While they'd doubtless love to feature in every match, at this stage of their career their bodies and minds must be managed as they adapt to the rigours and requirements of playing for a Premier League side.
And Alexander-Arnold has hailed Klopp's ability to see when individuals need a rest, and how he aides recuperation.
"He's really good with man-management," the defender is reported as saying by LiverpoolFC.com.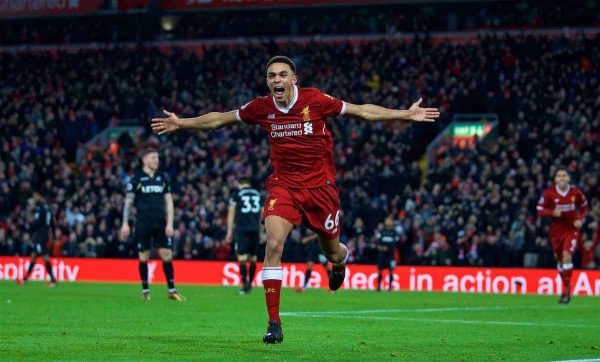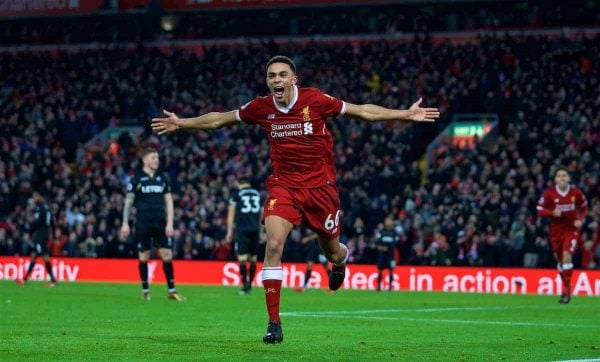 "He knows how often and how long players can play for and how much the body can withstand on the pitch.
"He knows when to take a player off and when to put another one on and I think that's something he does really well.
"His decision-making off the pitch is really good because he also knows when to give us a 'down day' and when to push other players because they need that little bit more in the tank.
"I think that has paid off and it shows with the physical numbers we come out with on a weekend. We run a lot in games and our numbers are really good.
"That's down to the manager and the staff because their man-management is spot-on."
Alexander-Arnold has played almost 1,200 minutes this season across all competitions and the 19-year-old looks set to continue progressing under Klopp's watchful eye.