Liverpool have completed the signing of Dutch centre-back Virgil van Dijk, after agreeing the terms of the move with Southampton on December 27.
A key area identified for improvement and a key target who could be an upgrade: Jurgen Klopp now finally has his man for the middle of the defence.
The Reds were proactive in arranging the deal as early as possible after a failed summer move, and now with the January transfer window open, van Dijk has finalised his move to Anfield.
With a price tag of £75 million, van Dijk is another example of the club being prepared to do whatever necessary to land the exact signing Klopp wants—and the defender has also been quick to voice his happiness at the switch.
"I am happy to be here and I can't wait to get started," he told LiverpoolFC.com.
"I think the most important thing is the size of the club, the culture of the club, the players, the manager and obviously the fans, who make the club this special.
"With the history at the club and everything around it – even the training ground and stuff – it is just a perfect, perfect match for me, and a perfect match for my family as well.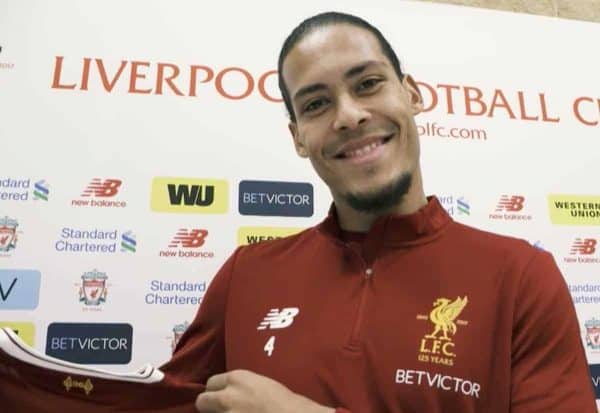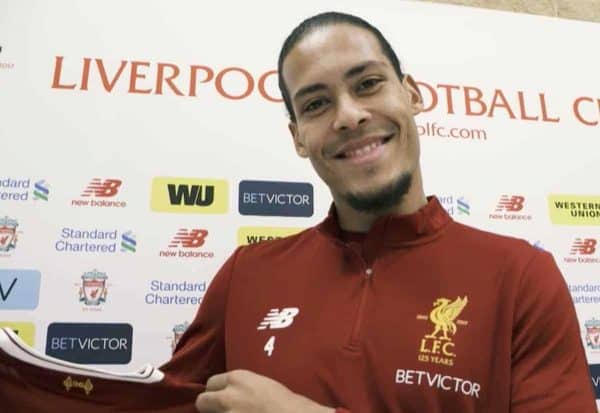 "I think it'll be something special," he said. "I think Anfield is a very special stadium and it is my home right now as well.
"I am just looking forward to being on the pitch, especially as a [home] player at the stadium. It's going to be nice, especially the evening games and the European nights.
"I hope to win trophies. Every player wants to win trophies and with this squad we have and the progress the club is making, I think we are very close to it.
"Obviously we still need to do it and we will see what the future brings."
The Dutchman will wear the No. 4 shirt for the Reds and is eligible to play in Europe across the second half of the campaign as well as domestically.