If Daniel Sturridge leaves Liverpool in January, failing to bringing in an adequate centre-forward replacement would be nothing short of negligent.
The 28-year-old has been sidelined of late because of an ongoing muscle injury, but his Anfield future has been making more headlines.
Sturridge has seen chances very hard to come by this season, with the likes of Mohamed Salah and Roberto Firmino stealing the limelight, and the latter the undisputed first-choice striker for Jurgen Klopp.
Just five starts have come Sturridge's way in 2017/18, and only 14 appearances overall, and three goals is a meagre return for a player known for his finishing prowess.
Although the Birmingham-born hitman's days at Liverpool look numbered in a long-term sense, allowing him to leave on loan or even permanently this month would be a big risk.
Should that happen it is beyond essential that Klopp brings in a strong successor in order to fill this void.
Depth Must Be Retained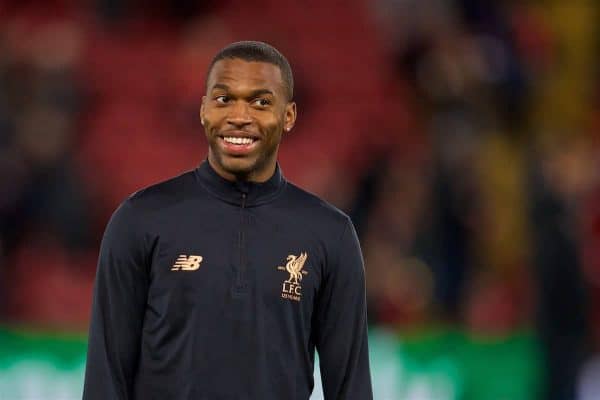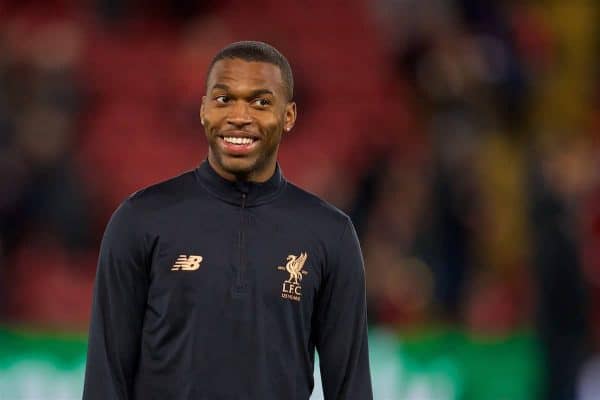 You can understand why a move elsewhere for regular first-team football would appeal to Sturridge, but Liverpool have to think long and hard about this decision.
There may be plenty of depth in various other areas of the squad these days, most notably at full-back, in attacking midfield and out wide, but it feels light up front.
Firmino is a phenomenal player who is enjoying his best season for the Reds yet, but beyond him there is a dearth of guaranteed quality.
An injury to the Brazilian, or loss of form due to tiring limbs as a busy season progresses, could possibly become a major issue if this situation is not dealt with correctly.
Sturridge could stay, of course, and remain a solid option when fit, but plans must be in place if that isn't the case.
Dominic Solanke's limitations have been exposed rather alarmingly in recent weeks, and it has become apparent that he is still a young player developing his game.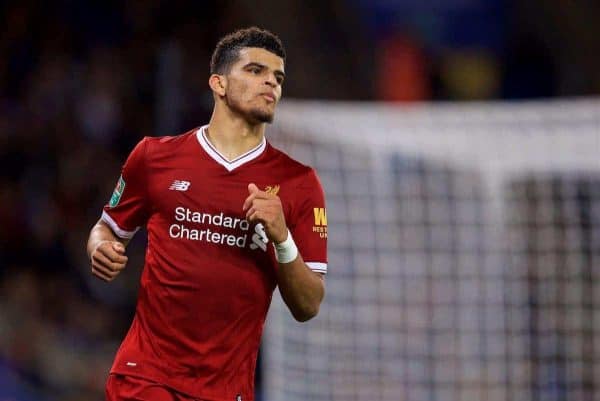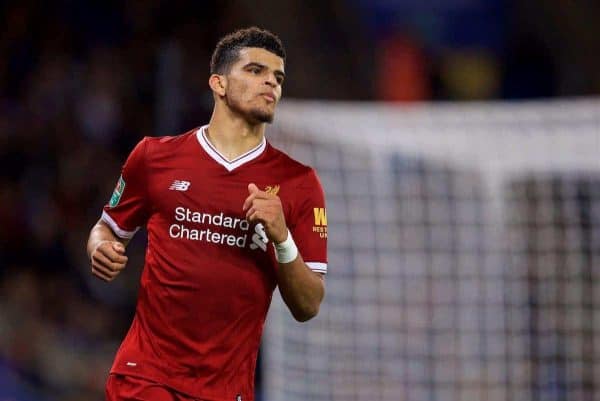 The 20-year-old's star showing at last summer's U20 World Cup for England immediately saw his stock rise, but the step up to being a reliable Premier League player has been a struggle.
Solanke hasn't disgraced himself, by any means, but he is still searching for his first top-flight goal, and has been snuffed out completely by Everton and Burnley's burly defences in the last month.
It is harsh to expect him to be a good backup option at this stage in his career, and third or fourth choice should be his standing at present.
Danny Ings is another whose future is clouded with doubt, following consecutive cruciate ligament injuries, and there is even a chance that he could be sold in January as well.
The 25-year-old is an extremely likeable figure, but whether he will ever make the grade at Liverpool is very debatable.
There is a reason why he is barely getting a game.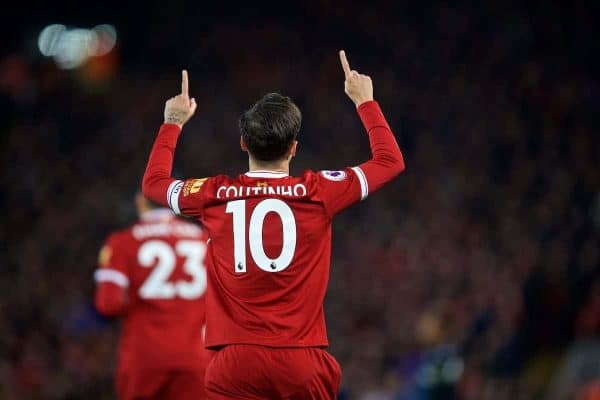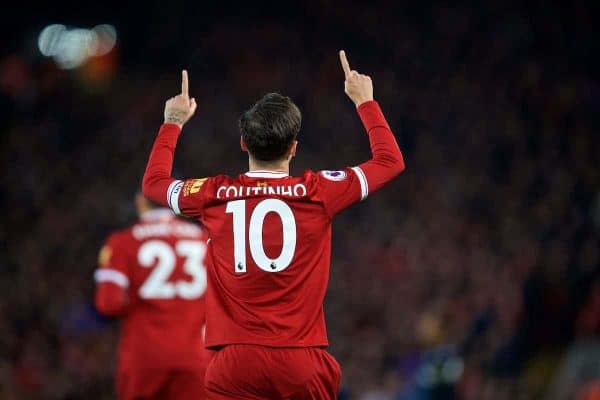 And Philippe Coutinho's £142 million move to Barcelona has only magnified the need for attacking depth.
He isn't a striker, obviously, but losing him further weakens this Reds squad, with even more reinforcements now required.
Keeping Sturridge is definitely the strongest option up front, even though his fitness issues show little sign of easing.
There aren't too many ideal replacements out there—Shinji Okazaki, Andre Silva, Lars Stindl and Kasper Dolberg are a few names who possibly spring to mind, but would any be happy as squad players?
Sturridge staying would help avoid a sticky situation.
Close To The End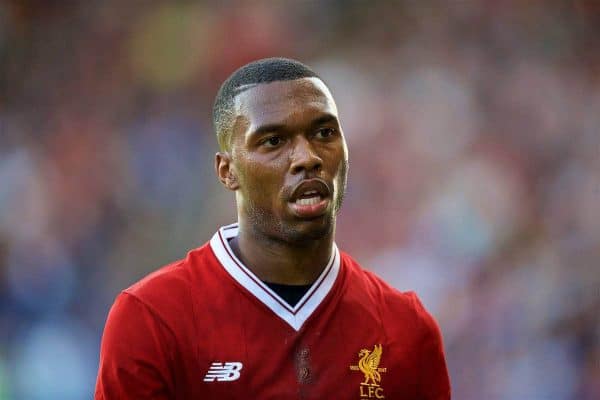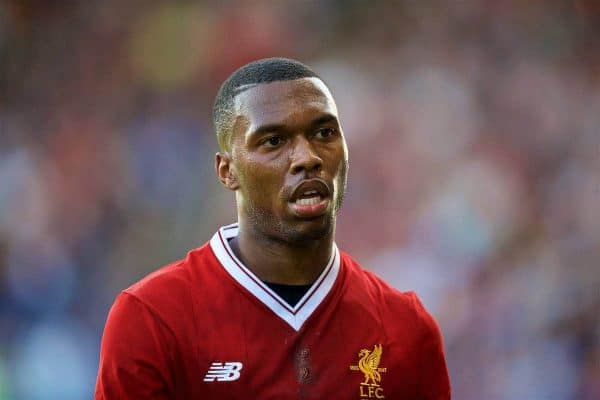 One thing that is clear is that Sturridge's time as a Liverpool player is slowly coming to an end, and if he doesn't exit in January a summer farewell looks on the cards.
His Reds career will always be looked back upon with a tinge of regret—one that promised to reach record-breaking heights in the first couple of years.
A risky £12 million signing from Chelsea, Sturridge hit the ground running with 11 goals in his first 16 appearances in 2012/13, and took his form to another level the following season, finding the net 24 times alongside Luis Suarez.
The pair famously never saw eye to eye, but on the pitch they created magic together, and Sturridge was rightly regarded as one of Europe's most gifted finishers at the time.
He reached 50 goals faster than Suarez, Robbie Fowler and Michael Owen all managed for Liverpool, and the former's departure to Barcelona made him indispensable to Brendan Rodgers.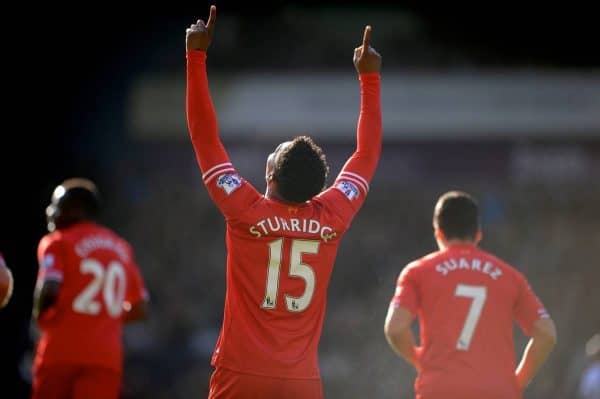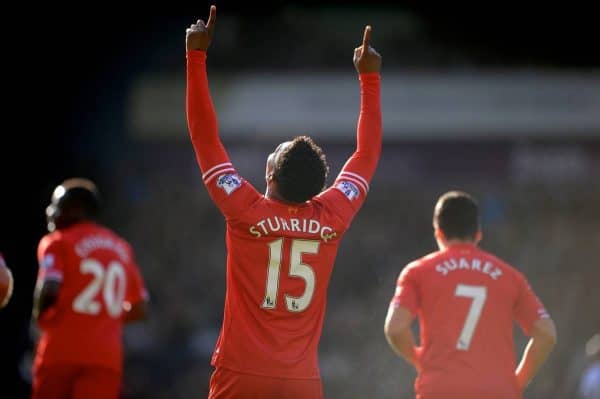 Injury hell has curtailed Sturridge's progress since though, and despite his 30th birthday being nearly two years away, his best days are sadly a long way behind him.
That burst of pace over 10 or 15 yards is nowhere to be seen, the arrogance in front of goal has made way for indecisiveness and he doesn't possess the fitness or work rate to be a major success story under Klopp.
There are still flashes of class that mean keeping hold of him would be a good move until the end of the season.
And if he does stay in January we should enjoy his remaining months in a Liverpool shirt while they last.
He has not won any silverware for the Reds, which is a travesty, and it would be fitting if he bowed out with a trophy under his belt.
A winner in the Champions League final, anyone?