The Premier League action is added to by the League Cup final this weekend, as the business end of the season kicks into gear.
It has been almost two weeks since the last league action, with Champions League and FA Cup commitments taking precedence.
Liverpool won 5-0 at Porto in their most recent outing, having defeated Southampton three days earlier, and on Saturday, West Ham make the trip to Anfield.
The Reds have been at a training camp in Marbella preparing for the game, so they should be nicely refreshed for the visit of David Moyes' side.
There's plenty of eye-catching action to look forward to over the weekend – here's a look at what is on offer.
Ones To Watch: Man United vs. Chelsea & Arsenal vs. Man City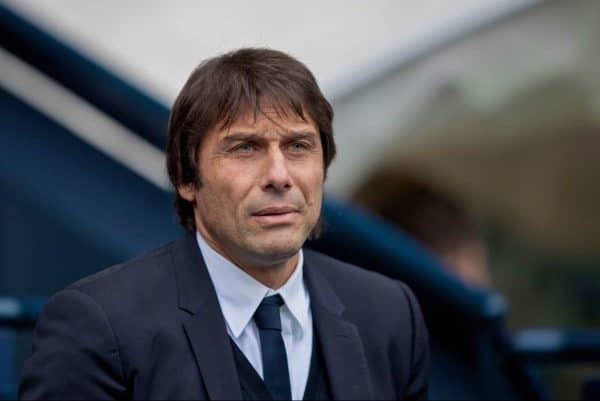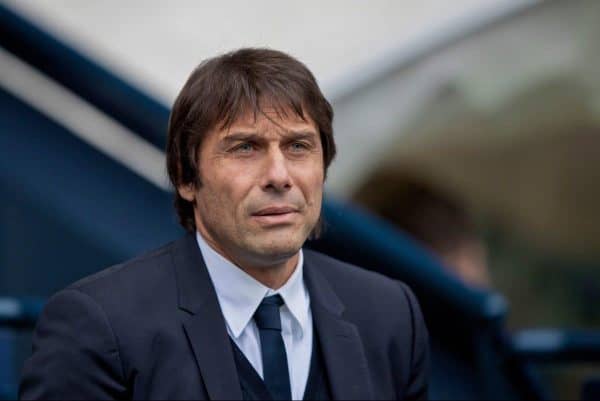 By the time Sunday rolls around, Liverpool will have hopefully dispatched of the Hammers, meaning we can sit back and enjoy the weekend.
Man United's visit to Chelsea is another 'win-win' game for the Reds, with at least one of their top-four rivals dropping points.
United losing would be nice, because assuming Jurgen Klopp's men had done the business 24 hours earlier, the Reds would end the weekend second in the Premier League.
A Chelsea loss would, though, put some breathing space between us and them, while a draw would be the best result in terms of both teams dropping points.
In terms of entertainment value, it might not be a classic, with neither Jose Mourinho or Antonio Conte famed for their attacking style, but the managers' rivalry will add a real spark to proceedings.
Straight after that, Arsenal and Man City meet in the League Cup final at Wembley, with the first piece of domestic silverware of the season up for grabs.
Everything points towards a City win, given their incredible dominance this season, but their shock FA Cup exit at the hands of Wigan Athletic will have stung.
It would be just like Arsenal to spring a surprise – would victory justify Arsene Wenger keeping his job for another season?
One To Avoid: Watford vs. Everton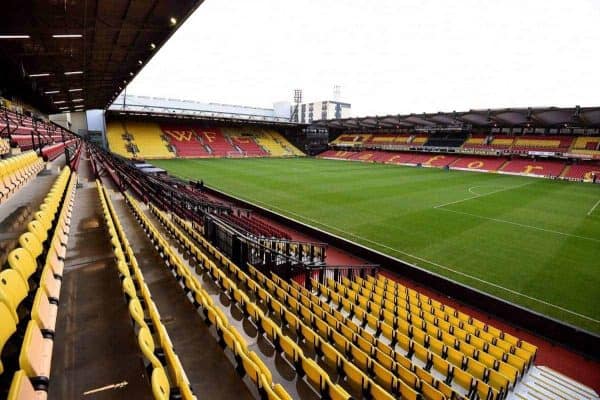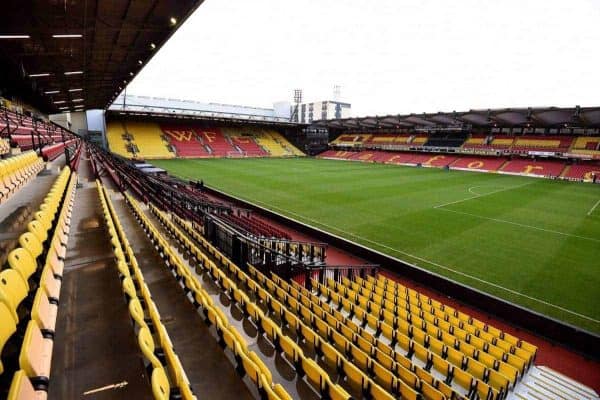 Once the end of February rolls around, we slowly start to get the odd fixture that feels meaningless.
It would be going a little too far to say that there is nothing riding on Saturday's clash between and Watford and Everton at Vicarage Road, but it's hardly one to set the pulses racing.
The two sides sit 11th and ninth in the table respectively, and with relegation now looking unlikely for either, finishing seventh is the best they can aim for.
On top of that, neither team screams attacking football, and it could easily be a game that peters out early on and goes out with a whimper.
It will probably end up being a 4-4 classic now, with Heurelho Gomes scoring a last-gasp bicycle kick, but 0-0 feels more likely.
Potential Upset: Crystal Palace vs. Tottenham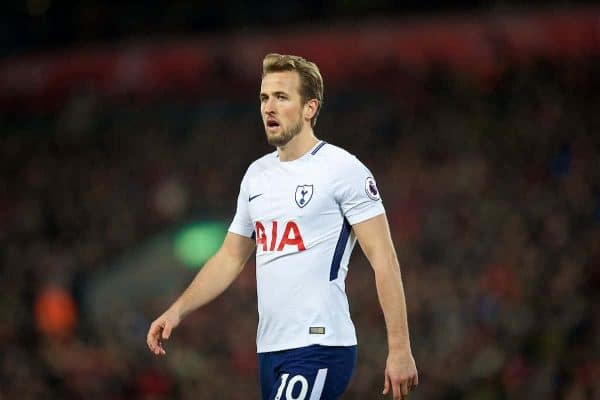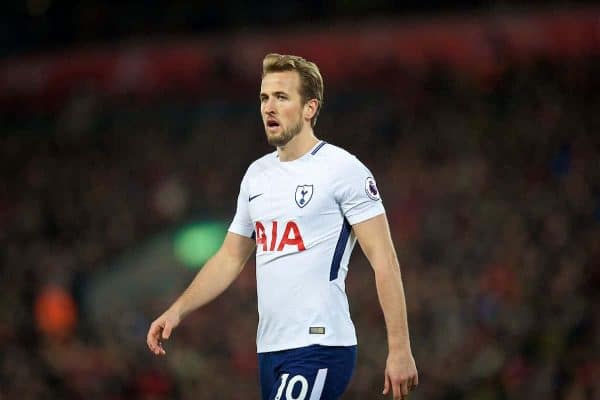 Whenever a top-six side heads to Selhurst Park, you always feel that Crystal Palace could get something from the game.
The atmosphere can be electric, which always makes a big difference, and the ground's old-school feel makes it an awkward place to visit.
Tottenham will be under the microscope in south London this weekend, with Mauricio Pochettino taking on our old mate Roy Hodgson on Sunday lunchtime.
Spurs' draw with Rochdale in the FA Cup was a poor result which raised eyebrows, and there is a definite feel of a banana skin about this weekend's meeting.
They are not the feeble Spurs that existed during the 1990s and 2000s, however, as their impressive 2-2 draw away to Juventus last week showed.
Three points at Selhurst Park would be a big statement in the Champions League tussle, especially with United and Chelsea doing battle after the final whistle.
Liverpool, as well as those around them, will be willing 15th-place Palace on, and given their improvement under Hodgson – he's done well, let's be fair – the Eagles will believe they can get at least a point.
Fixtures, UK TV Info & Predictions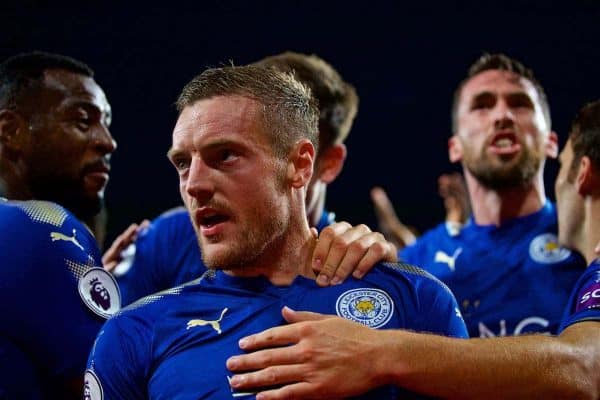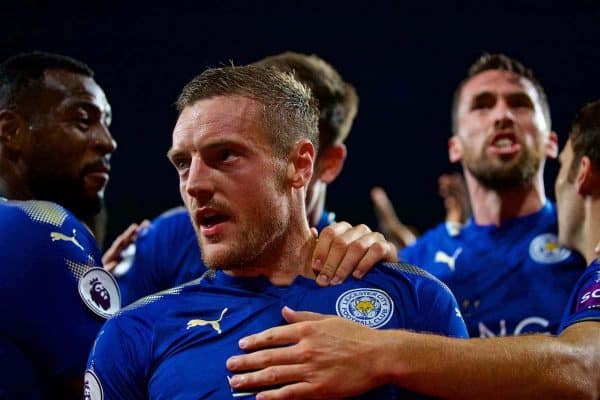 Saturday
Leicester vs. Stoke – Saturday 12:30pm, Sky Sports Main Event
Prediction: 2-0
Bournemouth vs. Newcastle – 3pm
Prediction: 1-1
Brighton vs. Swansea – 3pm
Prediction: 2-1
Burnley vs. Southampton – 3pm
Prediction: 1-0
Liverpool vs. West Ham – 3pm
Prediction: 3-0
West Brom vs. Huddersfield – 3pm
Prediction: 2-1
Watford vs. Everton – 5:30pm, BT Sport 1
Prediction: 1-1
Sunday
Crystal Palace vs. Tottenham – 12pm, Sky Sports Main Event
Prediction: 2-2
Man United vs. Chelsea – 2:05pm, Sky Sports Main Event
Prediction: 1-1
Arsenal vs. Man City – 4:30pm, Sky Sports Main Event (League Cup final)
Prediction: 1-3