Liverpool are expected to beat West Ham on Saturday afternoon, but the attitude among the Hammers fanbase is relatively positive.
The Reds go head to head with the east Londoners at Anfield this weekend, with both teams nicely rested after having no FA Cup commitments.
Jurgen Klopp's side ran out 4-1 winners in the reverse fixture back in November, with a Mohamed Salah double added to by goals from Joel Matip and Alex Oxlade-Chamberlain.
Every game is vital now, with Liverpool right in the top-four mix, and it is matches such as these that must result in three points.
Ahead of the match, we spoke to Essex Echo columnist Danny Rust (@Danny_Rust10) to get his thoughts on the two sides' respective campaigns and Saturday's meeting.
When we spoke in November, West Ham were 16th in the table. They have risen to 12th under David Moyes – are you pleased with the job he is doing?
I think David Moyes deserves a lot of praise. He came into the job after disappointing spells in charge of Man United, Real Sociedad and Sunderland – who he obviously led to relegation from the Premier League.
He had added pressure because I would say the vast majority of supporters didn't want him to replace Slaven Bilic.
Part of that was down to his poor record since his lengthy stint in charge of Everton, while another part of it was because of his style of play.
I was, admittedly, one of those that didn't see it as an inspired appointment, but there's no doubt that he has improved the squad.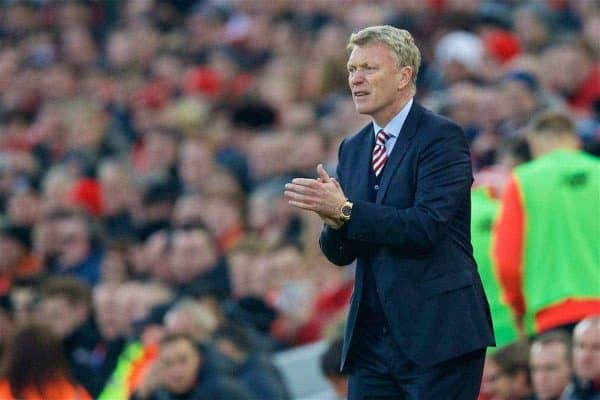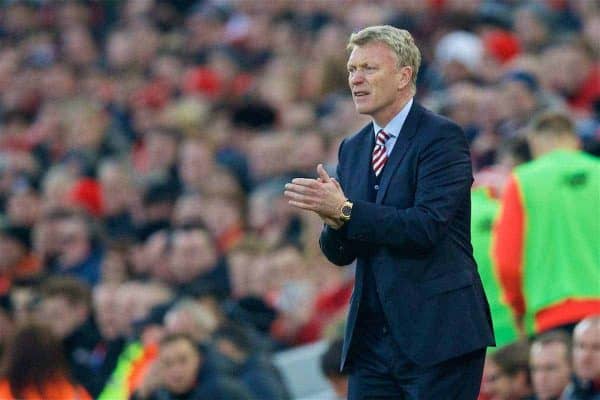 There was also a big problem with the players' fitness when Moyes came in, and he has improved that dramatically.
He came in with West Ham in the relegation zone, the players were low on confidence and the fans were on edge. Now they are just five points off eighth in the Premier League.
It's a brilliant turnaround and I don't think the fans could have asked for much more.
What is he doing differently to Slaven Bilic?
He has surprised a few with the style of play he has brought to the London Stadium.
A lot of supporters thought he was going to be very defensive in the way he set West Ham up, but they have played some good attacking football at times.
The players were unfit under Bilic, there is no doubt about that. Moyes has improved their fitness levels dramatically, and that has resulted in the players being able to do their jobs for the full match, rather than just 70 minutes.
Marko Arnautovic is like a totally different player under Moyes and has seven goals in his last 11 appearances. Before that spell, he hadn't scored at all since his £25 million switch from Stoke City.
Arthur Masuaku has also been superb and improved vastly.
Who have been the Hammers' three best players this season? Has it changed since November, when you went for Declan Rice, Pablo Zabaleta and Javier Hernandez?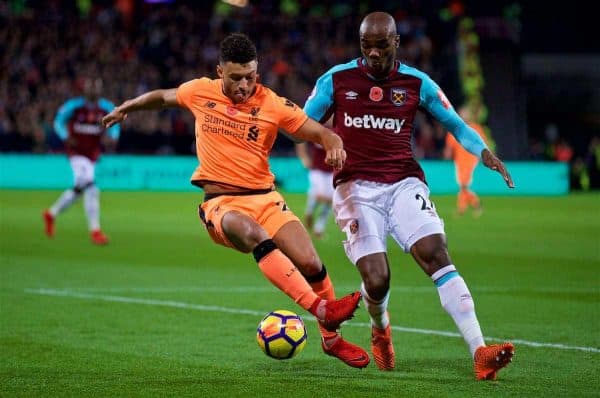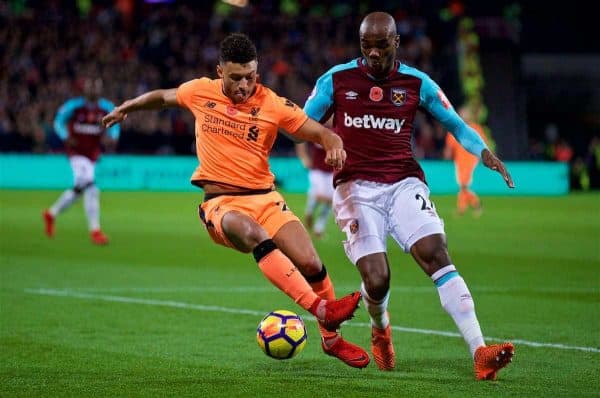 West Ham's three best players so far this season have been Arnautovic, Masuaku and Angelo Ogbonna.
Arnautovic has been in inspired form in recent months and looks a threat every time he goes forward with the ball now. He has also been versatile, playing out wide, behind a lone striker and as a frontman, impressing in all three positions.
Masuaku, like Arnautovic, has improved under Moyes and looks dangerous every time he goes forward with the ball. He is serving a suspension at the moment, and he has been a big miss.
Due to West Ham conceding so many goals early in the season, a lot of the defenders were criticised, but Ogbonna has been consistent for the Hammers and is enjoying his best season in claret and blue.
What have you made of Liverpool's season as a whole so far? Do you think they will finish in the top four, and if so, at whose expense?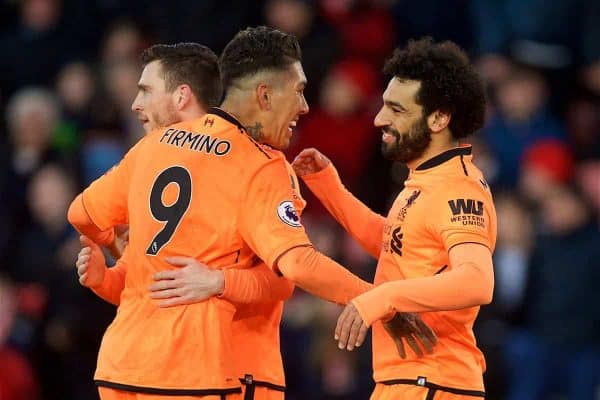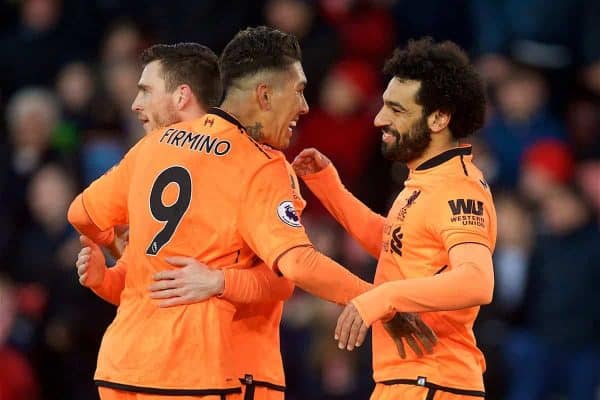 I'm confident that Liverpool will finish in the top four because the front three have been sensational.
Mohamed Salah, Roberto Firmino and Sadio Mane are the most exciting attack in the Premier League. They score goals, claim assists and work hard for the team.
Liverpool have also improved defensively thanks to the addition of Virgil van Dijk, while Andrew Robertson and Trent Alexander-Arnold have been great at full-back recently.
I think the top four will be Man City, Liverpool, Tottenham and Man United, with Chelsea and Arsenal missing out.
And how about a Champions League challenge? Realistic, or are we getting carried away like we love to?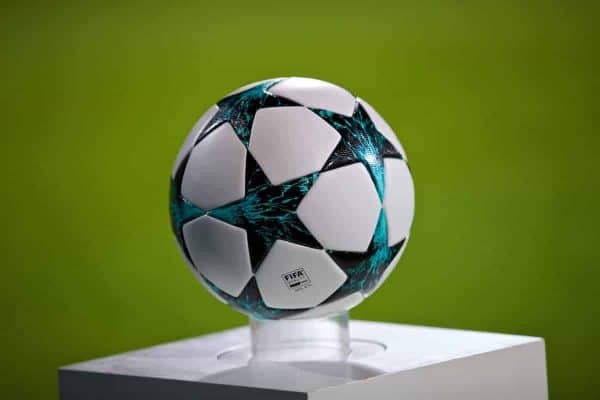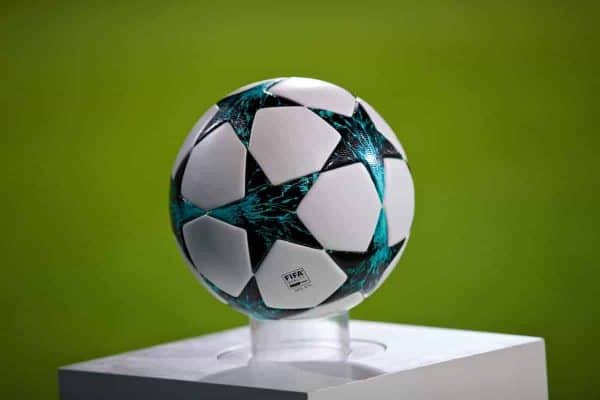 I think Liverpool actually have a decent chance of winning the Champions League.
Jurgen Klopp has a squad with great quality at his disposal, and over two legs, I think they can beat anyone still in the competition.
Man City are, in my opinion, the best team in Europe at the moment, but Liverpool have already beaten them this season, so I wouldn't rule out another win if they were drawn against each other.
Looking ahead to Sunday's game, where do you see the key battles taking place?
Moyes has been playing three at the back regularly since taking over at the London Stadium, so the big question will be whether the defensive trio can contain Salah, Firmino and Mane.
It will be difficult, that's for sure.
Finally, hit me with your prediction……
I think Moyes will go to Anfield with a defensive game plan, while looking to hit Liverpool on the counter-attack.
Javier Hernandez and Arnautovic are in good form, so I think West Ham will score. I'll go for a 2-2 draw.