Steven Scragg thinks anything is possible for Liverpool in the Champions League, and a resurgent Mane will be key to how far we go.
On an evening beyond our wildest expectations, Sadio Mane finally received a well-deserved rebate on a season which has been a personally frustrating one.
That was a performance of substance. That was a performance which answered some of the questions that the group stages left hanging in the air.
That was a performance which, to all intents and purposes, puts us back into a Champions League quarter final for the first time in nine years, and potentially on the brink of a return to the A-listers enclosure.
That was a performance which will have turned heads and a few stomachs.
Mane's Scoring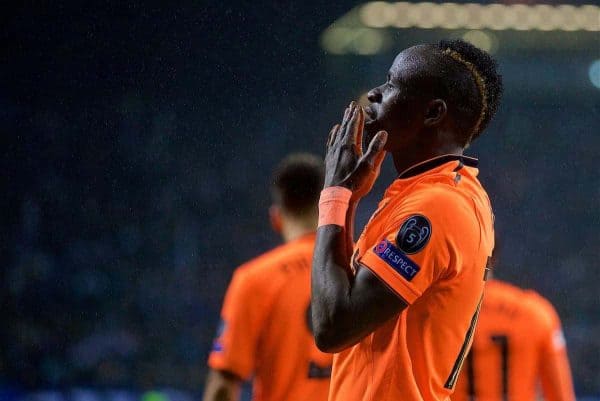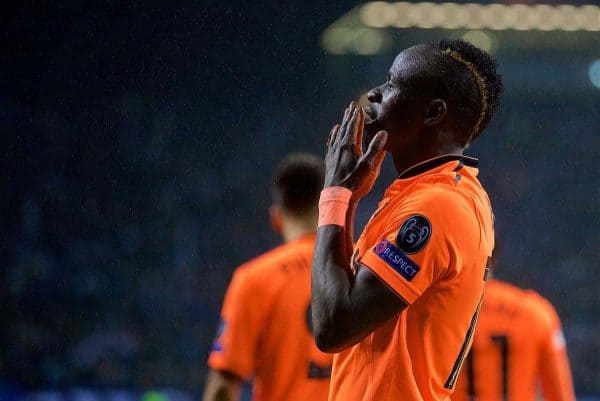 After so much time spent in the shadows of Mohamed Salah, Roberto Firmino and even Philippe Coutinho, Mane finally got the payback all his selfless work this season has deserved.
This type of night was always going to happen eventually for Mane.
As the fabled line goes, 'form is temporary, class is permanent'.
Again, Mane worked hard for the cause, but this time he hit the jackpot.
Every player wants to be the hero, whether that's a goalkeeper with a vital save, or a defender with a crucial block, or a midfielder with a defence-splitting pass, or a forward scoring the goals.
Nobody grows up wanting to be the selfless soul, constantly paving the way for others to claim the glory. Yes, football is a team sport and players subscribe to that, but the smile is always that bit bigger when you are the one who has the final say.
We've not seen Mane smile in the way he did at Porto for quite some time. When Firmino made it 4-0, producing that now very familiar flying, spinning kick celebration of a goal scored, in the background Mane followed suit.
This in itself felt like mojo being reborn.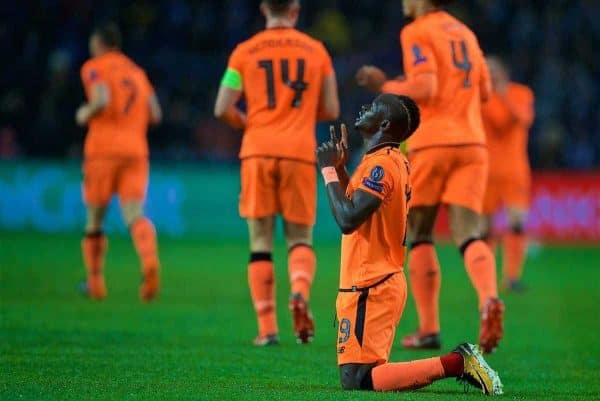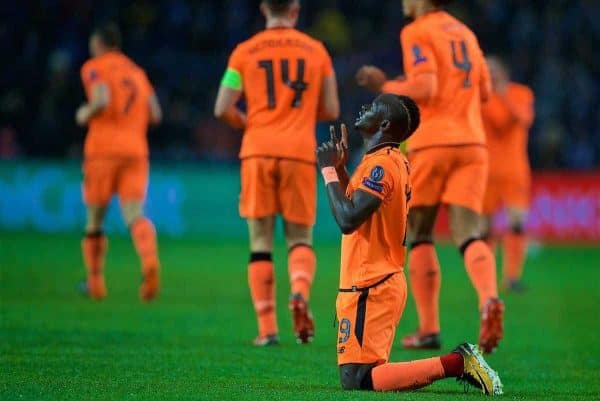 While he hasn't exactly been out of form, the prospect of a resurgent Mane, a Mane back to his belligerent best, is an exciting one. Should Mane's performance against Porto set the tone for the rest of his season, then this could be a very special run-in indeed.
There was a degree of luck involved in his first goal, which also bodes well. When you are working hard at something, and the rewards are stubbornly refusing to fall your way, it often needs a slice of good fortune to get out of that perceived rut.
In this respect, Mane's first goal of the night was perfect.
Rather than accepting one slice of luck and then returning to the role of the hardworking support act, Mane seemed to be unlocked from the confines of a support remit he has carried for too long this season.
The quality and confidence required for his second and third goals hinted at a lifting of a peculiar cloud which has been following him.
Mane's recent predicament has been a complex and head-scratching one. Not quite himself, but not out of form.
This, however, was the carefree Mane who burst onto the scene for Liverpool at the Emirates on the opening day of the 2016/17 season.
30 Goals and Counting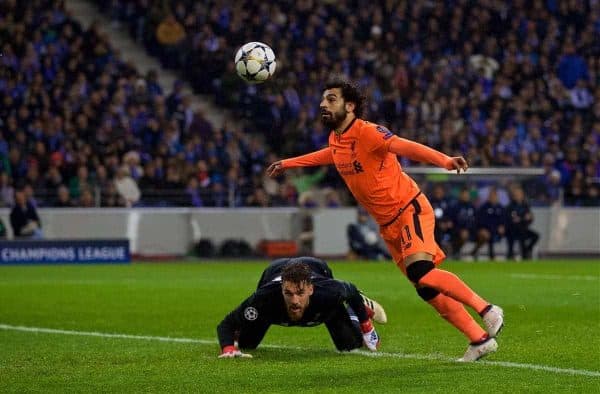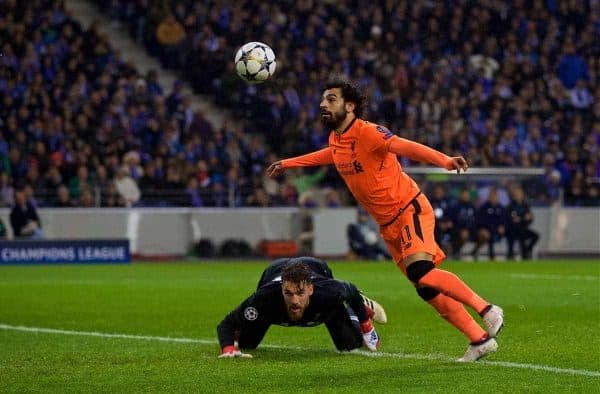 Salah is heading toward a 40-goal debut season. The man is a complete phenomenon.
If he wasn't to score another goal between now and the end of the season it wouldn't detract one fibre of greatness from his achievements in his first season at Anfield.
The likelihood that Salah won't add to the 30 goals he has plundered so far is pretty low though, thankfully.
Salah leaves you wanting more, and more. His goal in this one was scored by his inner child.
As impressive as the numbers are, it is the manner of the goals Salah scores which warms the soul.
Against Porto, Salah mopped up the spillage of James Milner's piece of brilliance in striking the post.
It was all done with that trademark impudence. Loop the ball over the unwitting goalkeeper, and then guide it back in the opposite direction, between both the bewildered shot-stopper and the rabbit-in-the-headlights defender.
It was a goal you'd score on the school playground, with a tennis ball in lieu of a football, resulting in everyone bursting out laughing at the absurdity of the event—the wronged goalkeeper never allowed to live the experience down afterwards.
Do kids still play football with tennis balls? If not, they should.
More Than One Inner Child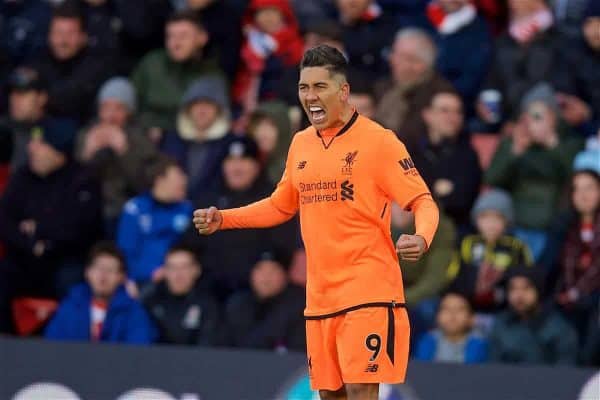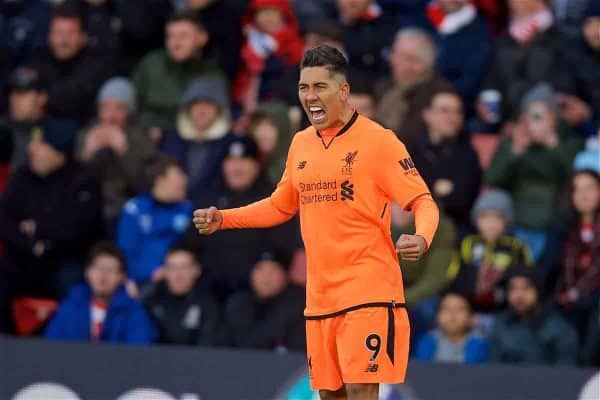 There is something irresistible about the player who lets his football flow from the inner child. We adored Luis Suarez for it, and Coutinho showed flashes of it, without looking like he fully embraced the concept.
Coutinho would produce a piece of skill from the inner child, but then remain poker-faced about it.
Mane, at his best, plays from the inner child, and when he's on the crest of a wave the inner child is there for all to see.
Even more than with Salah and Mane, Firmino is the epitome of this concept.
Scorer of the fourth goal, Firmino embraces every Liverpool goal like he scored it himself. There is no bigger inner child at the club than Firmino. He is simply glorious.
For a long time, Firmino had conspired to be Liverpool's best-kept secret. This Is Anfield's Sachin Nakrani once compared him to that cool indie band that a few of us were waiting for everyone else to catch on to.
We are blessed that have these players at the same point in time. We no longer need to look to one superhero.
Imagine: Next season, Naby Keita will be a part of this heady concoction.
Everyone Was Great in This One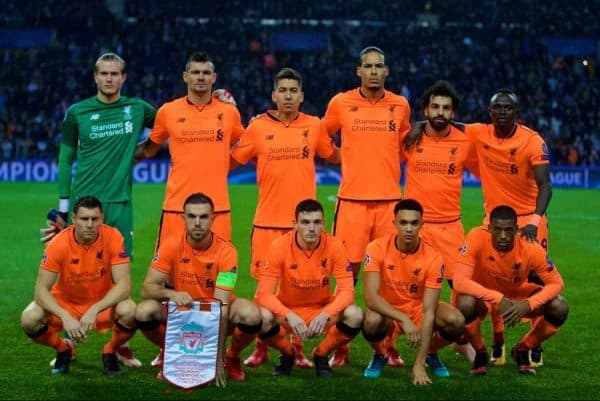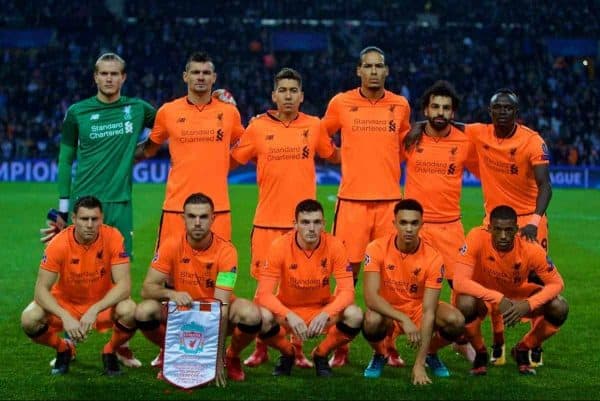 On a night when you win 5-0 away from home in the first leg of a classic European tie, nobody is going to be castigated.
Nobody needed castigating anyway.
It really was a performance which will leave other clubs shifting uncomfortably in their seats at the prospect of facing us.
Calm goalkeeping from Loris Karius, assured defending from Virgil van Dijk and Dejan Lovren, fine usefulness from Trent Alexander-Arnold and Andrew Robertson, midfield dominance from Milner, Jordan Henderson and Georginio Wijnaldum.
There's More to Come
Our Champions League campaign will stretch into April. We will get to see Anfield at its most resplendent.
A European evening against stellar opponents, hopefully Barcelona, which kicks off in the daylight and ends under the lights, with our beaten Catalan friends being sent home to think about what they've done.
Liverpool FC was born for this type of thing.