Liverpool's top-four clash with Tottenham on Sunday left plenty to discuss, with questionable calls and world-class goals leading to a 2-2 Anfield draw.
An expertly taken brace from Mohamed Salah brought the Egyptian's tally of Premier League strikes to 21 in 25 games for the Reds, but his efforts were undone at the other end.
Two controversial penalty decisions from referee Jon Moss and linesman Eddie Smart gifted Harry Kane two opportunities to tally his 100th league goal, with Loris Karius denying his first.
Kane buried his second after Victor Wanyama's long-range stunner, ensuring a share of the spoils as Liverpool remain two points ahead of Spurs in the race for a Champions League berth next season.
But as was the case in September's 5-0 defeat to Man City, Moss hogs the headlines, overshadowing a host of positives from a breathless evening on Merseyside.
This is Anfield's Jack Lusby (@jacklusby_) spoke to Karl Matchett (@karlmatchett) and Alex Mansfield (@el_mansfield) to discuss the ups and downs of Liverpool's 2-2 draw.
The good…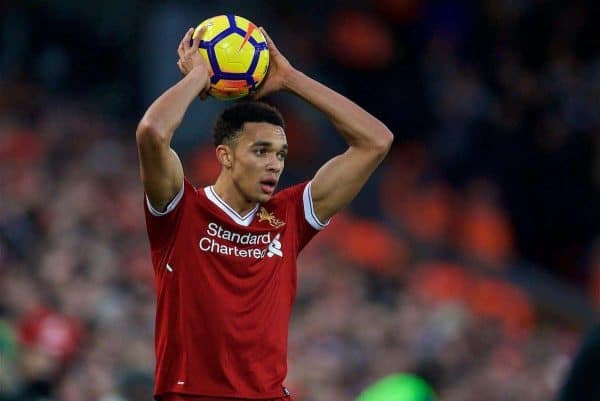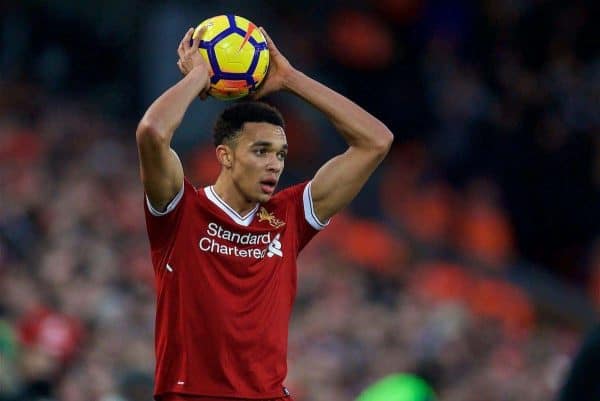 JACK: There were plenty of positives to take from the game, despite the frustrating ending.
Surprisingly, most of those came in Klopp's back line: Van Dijk was imperious, Lovren looked a great foil for his fellow Southampton alumni and both full-backs were top-class.
I also felt this was a performance of genuine distinction from Karius, who's clearly settling in more as the weeks go by in his new role as No. 1. He could actually be a long-term solution.
Salah's second goal was sublime, arguably his best in a Liverpool shirt, and though both were lacking on the ball the work rate and movement of Firmino and Mane were invaluable.
The midfield did well too, though they clearly tired which was understandable.
KARL: I'll go with the upturn in performance from those who had been criticised recently.
Alexander-Arnold was much-improved on and off the ball, more assured and confident-looking.
Karius had his best outing of the season, and probably in the top two of his Reds career along with the Southampton semi-final.
Henderson wasn't perfect, but did plenty of good work. And Van Dijk was simply immense from minute 1 to minute…well, 93.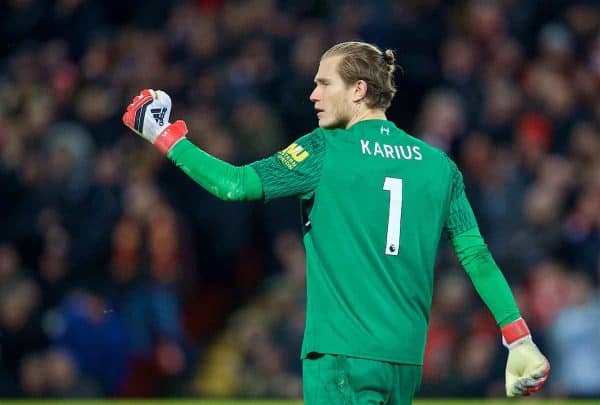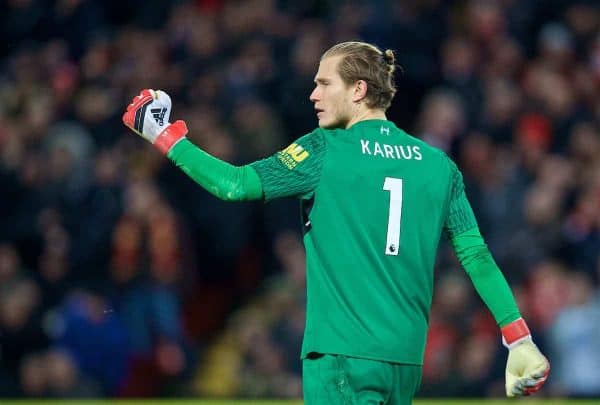 ALEX: There's no novelty in mentioning Salah at this point, but my god what a player he is! Both goals were equally brilliant for equally different reasons—the first for his reading of the play and the coolness of his finish, the second for his sheer wizardry and close control.
I was also impressed with the entirety of the back five.
Hands down Karius' best game in a Liverpool shirt, and I find little coincidence that it was one of his busiest. He was averaging nearly triple the saves per 90 at Mainz, so he's a goalkeeper who thrives on being part of the action.
Huge signs of promise from the Van Dijk/Lovren partnership, who were largely dominant bar a few missteps (more on that later).
Alexander-Arnold and Robertson were all-action going both directions, though Trent could take a cue from his left-sided counterpart on the art of restraint in the tackle.
And, of course, a fair tip of the cap to the midfield trio that had many scratching their heads when team sheets were released. Suffocated the middle of the park in the first 45 minutes in a way many of us probably didn't think possible.
The bad…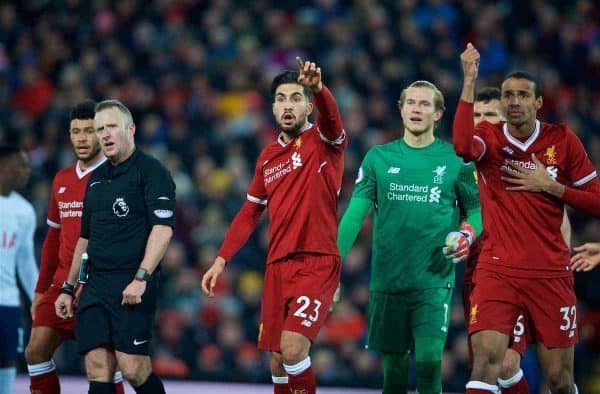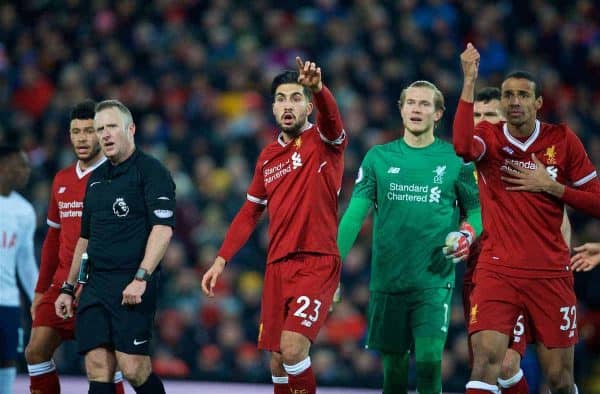 JACK: It's a common theme, but the second-half collapse had an air of inevitability.
Regardless of the influence of the officials, Liverpool were nowhere near good enough after the break; where they had harassed and harried throughout the first half, they shrunk back in the second.
I'd actually pin much of this on the lack of rotation, particularly in midfield where I had expected either Wijnaldum or Oxlade-Chamberlain to start in place of Milner.
And while much of the blame can be placed at the feet of Moss and Smart, that we were in a position to concede those two 'penalties' in the first place is symptomatic of a 45-minute decline.
KARL: Small missteps, individual mistakes at the back.
Unlike some it seems, I wasn't too bothered about sitting off Spurs; Liverpool couldn't press that relentlessly again after the break, and what did they actually create?
Little in open play, just two penalties and a rocket from range.
What they did fashion was down to blunders in decision-making: Lovren stepping out and missing a challenge before Son's chance, a missed interception for penalty No. 1 and a missed clearance for penalty No. 2.
Individual errors still need eradicating.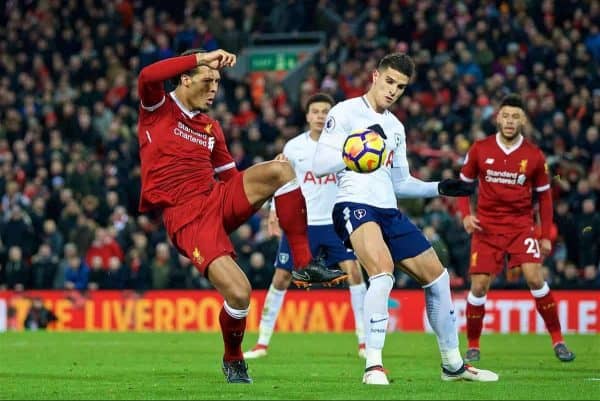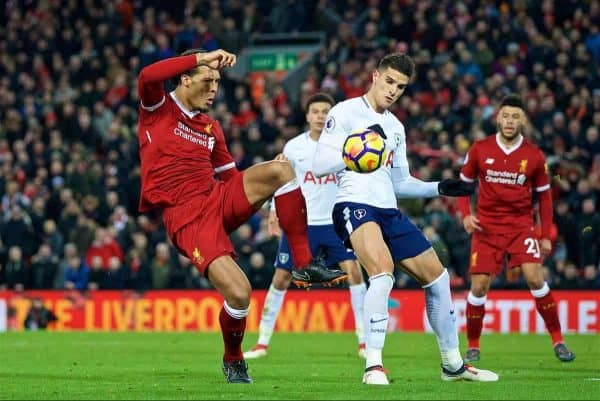 ALEX: I'll still never feel entirely comfortable watching Liverpool sit off with the lead, and while they were resolute for the better part of the second half, it was a decidedly nervy 45 minutes by comparison.
There were also numerous chances to extend the lead in the first half and arguably kill the game off in the second, but the Reds were once again either wasteful or overly elaborate.
With every chance that goes begging, there's a small part of me that immediately believes we'll come to rue it later on.
The biggest negative for me, however, surrounds the circumstances leading up to Tottenham's second penalty.
For as sound as our defending was during the course of the 90 minutes, that situation once again boiled down to the second phase of play—in this case, it was courtesy of a long throw into the box.
With the numerical advantage and the aerial prowess we possess at the back, there's no excuse for that ball ever hitting the ground in our box.
Instead, as Klopp has alluded to before, we have too many players wanting to make that first, vital intervention and ultimately they end up stepping on each other's toes. The ball fell to Lamela and…
And were either of the two penalty calls correct?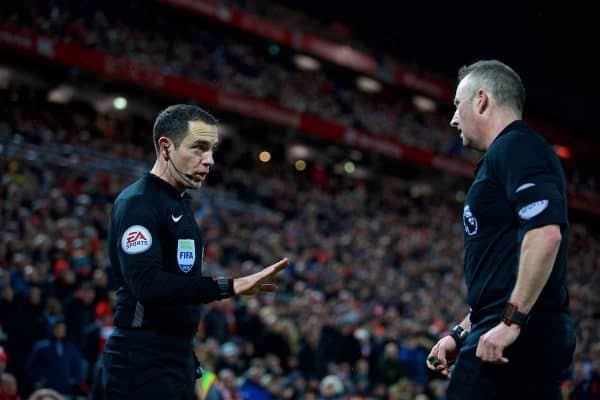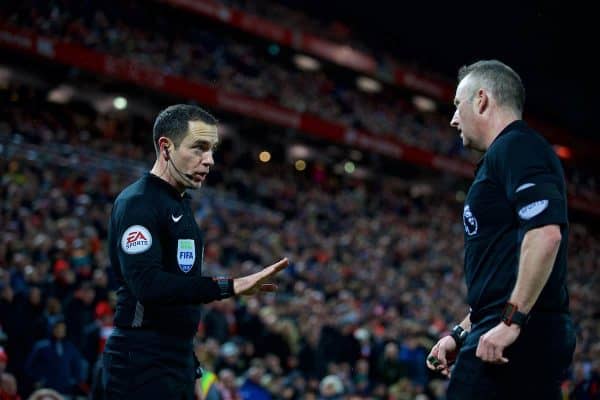 JACK: Though it is the more trivial given Kane's penalty was abysmal and Karius was able to make an easy save, I'd say the first decision was the most questionable.
That Sky Sports were able to run footage with subtitles of Moss deliberating with Smart over whether to give the penalty, saying "I have no idea," is genuinely damning.
For the second, from one angle it looks like Lamela's bought it, but from another it's clear there's contact with Van Dijk, so it's more in the realm of Lovren's 'foul' on Calvert-Lewin in December's Merseyside derby.
The confusion between calls from both Moss and Smart lends considerable weight to the pro-VAR argument, but I'd say it also adds to the 'against' column in that the referee becomes the focus.
KARL: The first wasn't. It was offside. Never mind the 'did Lovren' touch it angle, the fact he had to go for the ball was because Kane was there.
So without even touching the ball, Kane affects play, and should be flagged offside. He also went down even before Karius reached him, so despite some contact, I'd argue no penalty.
Spurs were utterly horrendous with their constant going to ground and to do so three times, and the ref/assistant call two of them for penalties, was hard to take.
Even so there's more of a shout for Van Dijk's foul on Lamela to be given as such.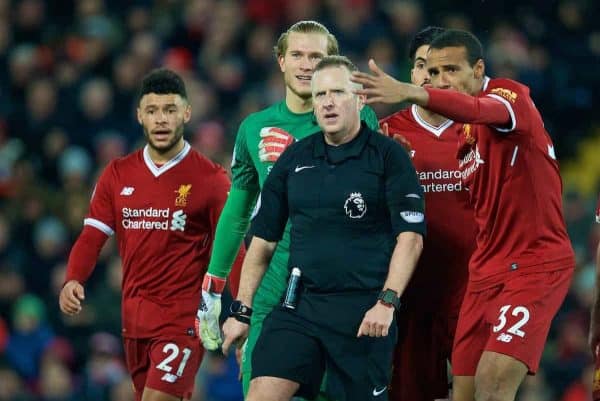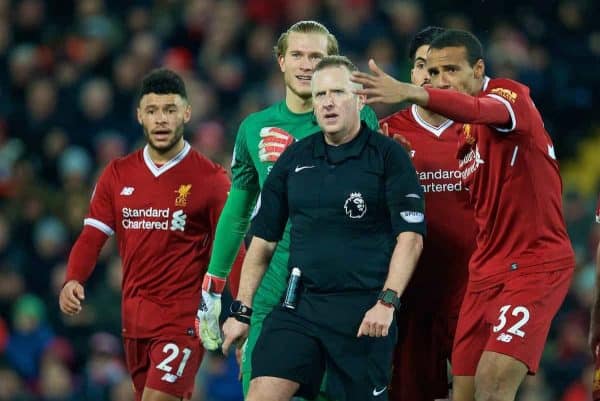 ALEX: First comes the offside issue—anyone who argues that Lovren's fluffed clearance constitutes anything less than a deflection has lost the plot. Kane was in an offside position and the ensuing play should have been a non-factor.
But alas, we've had our dose of VAR redemption for the week, and the decision was left to the eye.
As for the penalty awards themselves, each boils down to one simple question for me: was either player brought down because of the contact, or was either player on the way down before the contact?
In both cases, the players were clearly angling for a collision and, given Alli's prior yellow for some rather egregious simulation, it's frankly maddening to see. For Kane's part, the contact was minimal and the replays clearly show him on his way down before he clips Karius' elbow, so that one can and should be subject to further review by the FA.
With Lamela, there was the same intent to draw contact, but Van Dijk did wallop the hell out of his legs. Whether Lamela ever had the intent to play the ball is another story, but it was a savvy move to get himself between Van Dijk and the ball at all costs.
I think what made that call so infuriating was simply the lack of consistency—the linesman missing the offside call on the first penalty but having no comment on the contact, then having the same linesman adamantly overrule Moss on the second despite the congestion in the box in front of him.
But it's all hindsight at this point…