Ragnar Klavan has again outlined his reputation as a great team player at Liverpool, vowing to give his all regardless of his squad status.
Since joining the Reds from Augsburg in the summer of 2016, Klavan has slowly become a crowd favourite and cult hero at Anfield.
His unassuming style of play and likeable character make him easy to warm to, and his last-gasp winner at Burnley on New Year's Day was his best moment yet in a Liverpool shirt.
The arrival of Virgil van Dijk has seen the 32-year-old's game time limited, however—his only start this year was against the Clarets—with the club's record signing also a left-sided centre-back.
Despite Klavan being pushed down the pecking order, he says he is content with the current situation, and will never kick up a fuss.
"It's never, for me, that I only feel good when I'm first choice or whatever, Klavan told LiverpoolFC.com.
"For me, if I sign for a club then I do it for the club, whatever is needed, you always have different situations.
"It is different, this is a big club, nobody—first of all, because of how intense the Premier League is; second of all because of Europe and cup games—plays all the games.
"That's why you need a bigger squad to fill all the positions and everywhere you need to have quality. For me, it's always been what's best for the team.
"It's the way I am as a person as well, I never get restless when I don't play one game or whatever reason it is that I'm not playing because it's a really heavy competition and you need to have a bigger squad."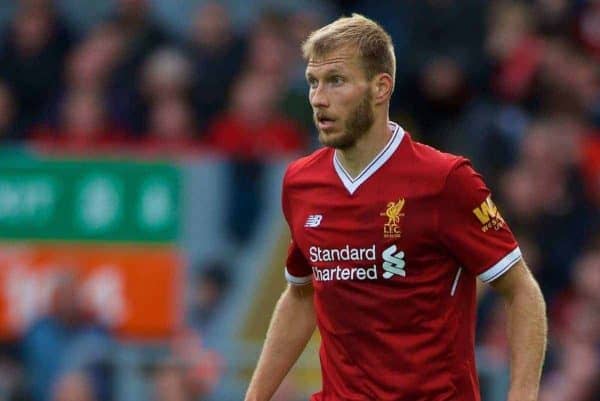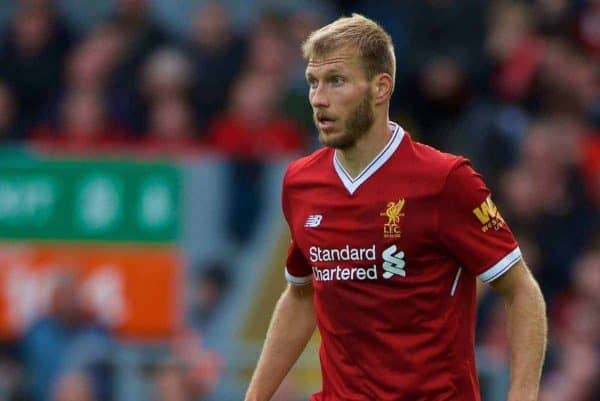 Clearly a very driven individual, Klavan revealed he never stopped believing about earning a move to a huge club—something that came to fruition late in his career.
"I'm the kind of person who thinks that it's never too late. I was kind of a late bloomer as well so this was my dream, my aim, and I was working for it every day," he added.
"I got the move when I was 30 years old but it [wasn't like] when I was 28 or 29 I did less work and was thinking, 'OK, I do less now, maybe I won't make it to England'.
"I always believed in myself and the chance that I had. When I retired, I wanted to look back and know that was it, I gave my everything, I'm fine with it either way.
"But I kept on working and I got this wonderful chance to come here."
Prior to Van Dijk joining, there was actually a strong argument to say that Klavan was Liverpool's most in-form central defender.
His performances have been largely faultless this season, while Joel Matip and Dejan Lovren have both flattered to deceive.
Part of him must be cursing that he can't thrive on the right-hand side.