A draw snatched from the jaws of both victory and defeat. Steven Scragg doesn't know whether to laugh or cry about Liverpool sharing the points with Spurs at Anfield on Sunday.
Generally, half a beat slower, and with off the ball movement which was less industrious than that of their visitors, Liverpool spent most of Sunday's game against Spurs labouring their way towards three points, and for a long time, our luck appeared to be in.
It just seemed to be 'one of those days'. An over-hit final ball here, a ball bouncing off the shins there, too many aimless long balls with no specified destination and scattergun crosses from both sides of the pitch. Were we off the pace, or genuinely unnerved by Mauricio Pochettino's tactics?
Laughing?
We even relied on a bit of footballing pinball to open the scoring in the third minute of the game, as Roberto Firmino battled to bring the ball under control, it eventually took a ricochet and an unintentional assist from Eric Dier to put Mohamed Salah through on Hugo Loris to make it 1-0.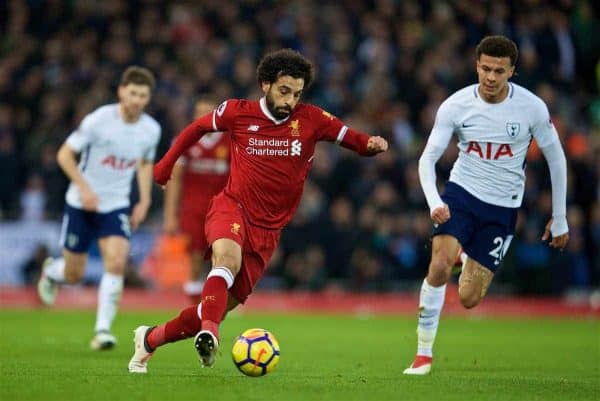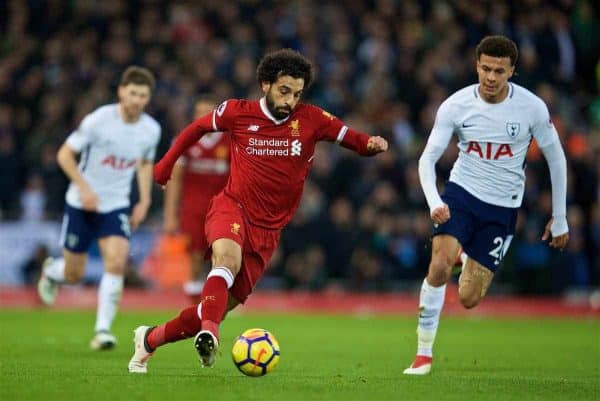 From there, Spurs just sort of Liverpool-ed us.
Their movement was sharper, they kept possession with great fluidity, they found space and they found time on the ball, without making much in the way of clear-cut chances, apart from a pot-shot from distance.
It somehow all looked a little bit familiar, a bit like seeing someone get a bigger laugh from a joke you told them five minutes earlier. Spurs might have lacked a cutting edge, but they still positioned themselves a step ahead of Liverpool. They also had the ear of the referee.
One of the most striking things was that we limited the amount of times that we played the ball out of defence. Not much in the way of central defenders dropping back to demand the short ball from Loris Karius at goal kicks. A bit too much in the way of respect being afforded to Spurs perhaps?
It was pleasantly laugh-inducing that Karius showed signs of goalkeeping of a reasonable substance. A fine save when the flag was up for offside, willing to come for crosses, a penalty save. Long may that continue.
You get the feeling that Karius is auditioning for the role of Liverpool's first choice goalkeeper between now and May, rather than having been handed the position on a permanent, long-term basis.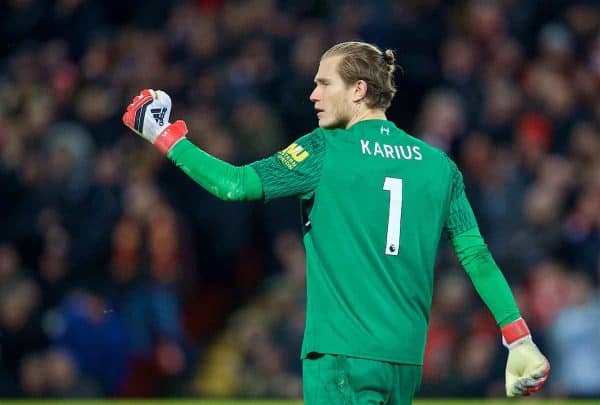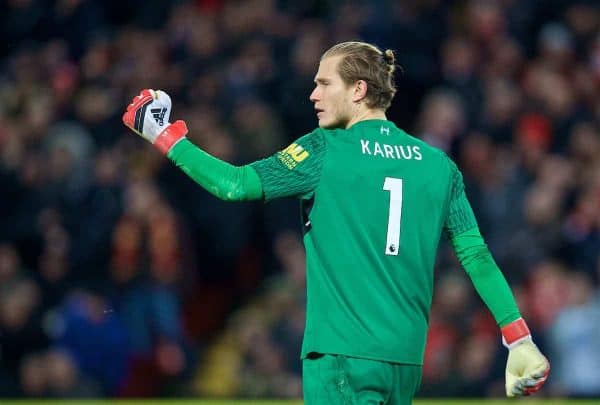 While some people have been criticising him for electing to punch the ball prior to Spurs' equaliser, Karius was unlucky that Wanyama caught the ball perfectly.
Salah had a strange day of it. A wonderful finish to put us 1-0 up, he was a force-of-nature in putting us 2-1 up. This was balanced by a few over-hit through balls when we looked to be in good situations. Salah has arguably been taking a short breather over the course of the last few games, but he remains our prime source of combustion.
Crying?
Having looked like we were set to ride out a nervy and disjointed 1-0 win, the final 10 minutes were nothing short of bonkers. When Wanyama made it 1-1 it would have taken a barefaced cheek of the highest order to suggest that Spurs hadn't deserved to be on level terms.
Apart from a few dangerous and untaken Spurs balls flashing across the penalty area however, the Virgil van Dijk and Dejan Lovren partnership showed degrees of promise, so it was frustrating to see the ball creep beneath Lovren during the build-up to Spurs first penalty.
It was even more frustrating that the penalty was given at all, as a media-based blind eye seems to have been turned to how 'National Treasure' Harry Kane went to ground to 'win' the penalty.
The Letter of the Law vs Common-Sense
This is basically what it is boiling down to now. The black and white letter of the footballing law, up against the need for common-sense.
Go back to the nature of the challenge which won Everton a penalty in the Premier League at Anfield in December, and how it was argued against, offset by the near identical nature of the penalty which we gained in reply in the FA Cup in January, when we faced the same opponents, at the same venue, in an incident which took place in the very same penalty area.
Neither of those incidents against Everton 'should' be given in a world of common-sense, but both 'must' be given if a referee is intent upon stringently applying the letter of the law. I know within which spirit I'd like to watch my football given the choice. I'd ban any referee who doesn't apply common-sense to his duties.
Sliding in at the Last Minute
It was essentially a sliding in at the last-minute sort of day.
Before the game I took my children to watch Early Man at the cinema, meaning I only arrived at Anfield shortly before kick-off. A fine film with an unexpected football theme, inclusive of a contentious penalty being awarded during the final minutes peculiarly enough. Expecting to struggle for parking, I was gifted a golden empty space.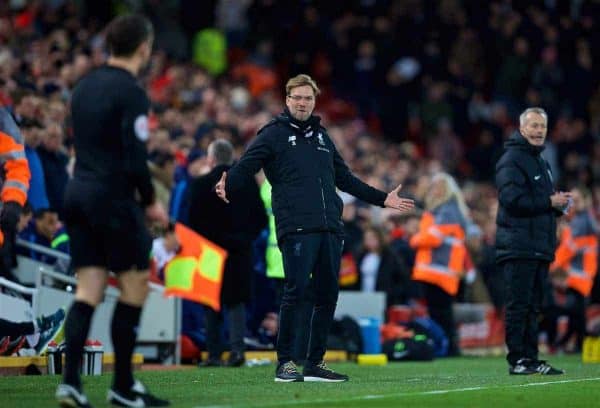 The last-minute theme continued to the bitter end however, and as we went from potential win, to potential draw, to potential near-certain victory, to frustrating draw, it all left the head to spin, as one set of supporters left the ground lamenting not winning a game they probably didn't deserve to win, while the other set of supporters left the ground singing songs in celebration of snatching a late draw from a game that they largely dominated possession-wise. It was an odd sensation.
Next Up
Southampton away on Sunday. The natives are likely to be revolting, as we roll into town with an array of their former players.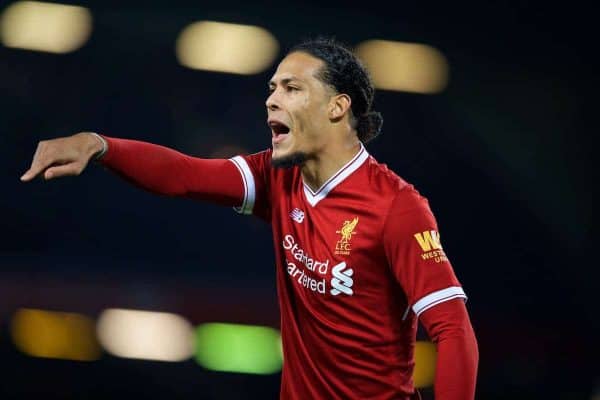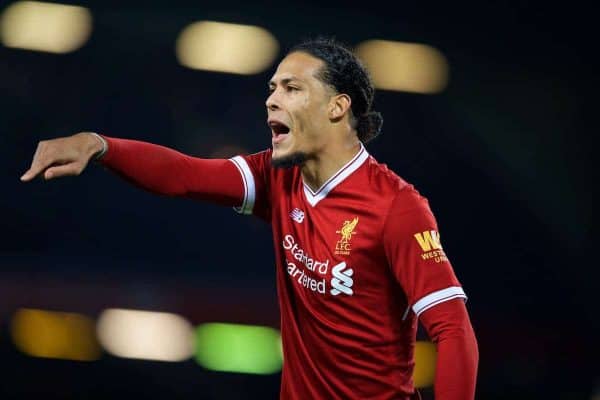 This game has the potential to be difficult, in a similar way to the challenges we faced at Swansea City. February is a short month in terms of both days and games. The month has barely started and we already only have two more domestic fixtures to play before the month of March arrives.
This means that momentum will be hard to maintain. We cope better with a game every three or four days than we do when our fixture list thins out a bit. It was no coincidence that we beat Manchester City at the end of a hectic run of games, but lost at Swansea after an eight day wait to play them.
No mistakes at St Mary's please.