It had been kicking around in his head for a while, but towards the end of the West Ham game on Saturday Dave Usher's mind was made up; this is the best team we've had since we last won the title.
Before you dismiss this as typical 'prisoner of the moment' nonsense, hear me out.
I'll start by addressing the first thing many of you are no doubt preparing to hit me with. Yes, man for man Rafa's side that finished second in 08/09 had better players than we have currently. It's debatable whether they matched the sum of their parts though.
Pepe Reina, Jamie Carragher, Xabi Alonso, Javier Mascherano, Steven Gerrard, Fernando Torres…. most would walk into today's team (sorry Fernando, Klopp isn't dropping Bobby for anybody and nor should he), and big Sami was still knocking around too even though he was no longer an automatic selection.
That team finished with 86 points and lost only two games. Yet with those players, drawing 11 games that year was incredibly frustrating. Inexcusable even. Most remember that team for what they did in the last couple of months of the season, but I have trouble forgetting what they couldn't do in the middle of it.
That team should have been champions but too often they played – in Gerrard's words – "with the handbrake on". Klopp's team doesn't even have a handbrake, which isn't always a good thing but means there's never a dull moment.
As good as that 08/09 team was, I'll always feel that they underachieved. I'm not even sure I'd have them ahead of the 13/14 side that went within a Gerrard slip of winning the title.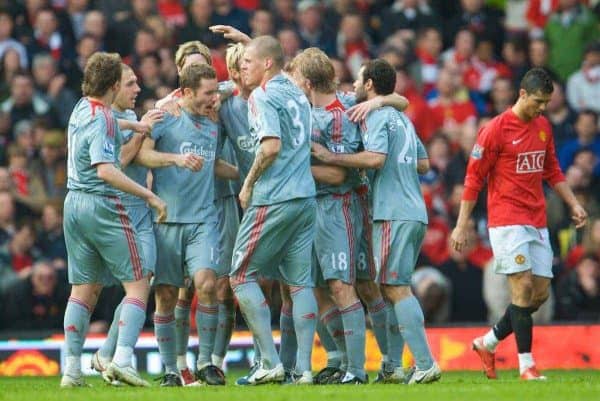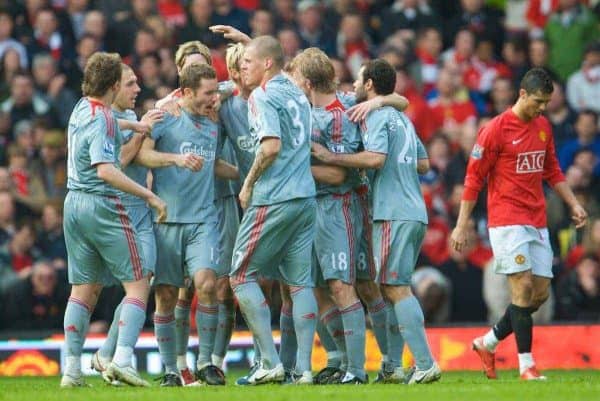 That 2014 team was the most exciting I'd seen since Kenny's great sides of the late 80s, but ultimately its shortcomings – and the intervention of the evil football Gods – would ensure they came up agonisingly short.
The slip against Chelsea, collapse at Palace, subsequent departure of Luis Suarez and the massive hangover we suffered the following season has tarnished how that team is now remembered. I try not to even think about that season because the way it ended still hurts so much, but at the time it was one hell of a ride.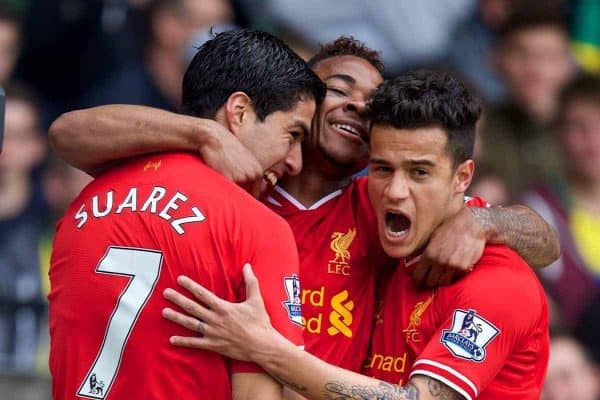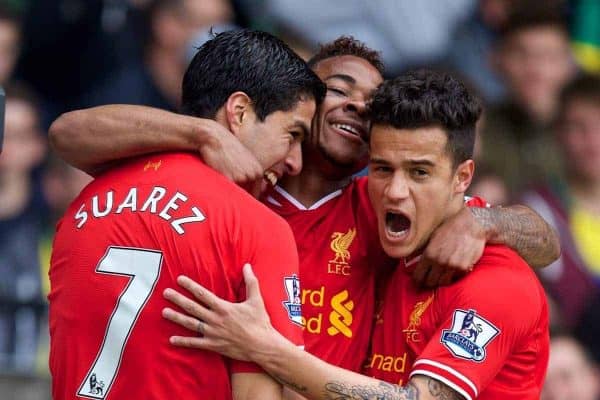 Houllier's treble winners hold a special place in my heart and certainly deserve a mention. They achieved great things in the cups and I love each and every one of them for it, even Michael Owen (even if he does make it incredibly difficult). They lost nine league games that year though and picked up just 69 points.
Obviously this is a subjective topic and we will all have different ways of judging which side is the best. Points and trophies is the obvious one, but the two best sides we've had since 1990 actually won nothing and the current side probably won't either.
So I'm judging it on the eye test and how it feels when I watch this team. The football they regularly produce is on another level to anything we've seen before. They have their flaws, but they have done some incredible things this season, without really getting the credit it deserves.
We've won two Champions League fixtures 7-0 and won 5-0 at Porto in the knockout stages (results like that NEVER happen). We're the only team to beat Man City, blowing them away in a ten-minute spell that was simply devastating, and these lads routinely score four goals or more as though it's the easiest thing in the world.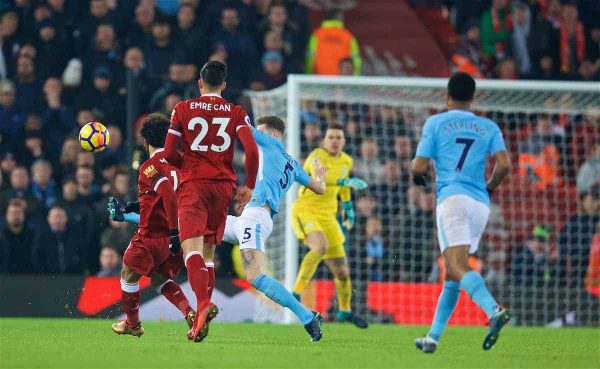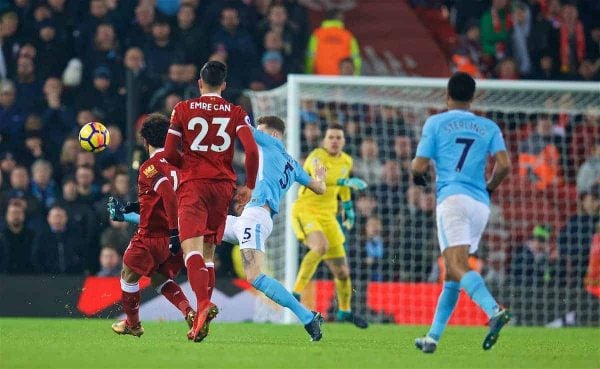 When it happens it's usually explained away by how poor the opposition were. Funny how no-one else is doing it to these same teams though, eh?
Most opponents are so terrified they just pack the defence and hope they can hold out and convert the inevitable chance(s) we'll give them. That's the best policy because anyone who tries to actually play football tends to get annihilated.
Yet there are several regular starters who many fans would happily show the door to. That tells me that this team is greater than the sum of its parts. They shouldn't really be able to do what we regularly see them do, but that's because Klopp is – for me – the best in the business. He's the reason I hold this team in higher regard than the 2009 and 2014 vintages. Player for player this team might not stack up, but the way they play (most of the time) sets them apart.
Only City have scored more in the Premier League and nobody has scored more in the Champions League. I expect a minimum of three goals every game. When we 'only' score three I'm a little disappointed.
Of course football is about defending too and this team lets too many in. We might beat Newcastle 6-0 this weekend but equally we might lose 3-2. I'm half expecting that now after writing this. Such hubris often blows up in my face in the same way Dejan Lovren's 'I'm in the form of my life" comments before games do.
There is always one of those clunker results just around the corner though, which is why many of you aren't buying what I'm selling here. I get that. I may feel that this team is the best but I can't say it with any certainty as there are still big questions they have to answer.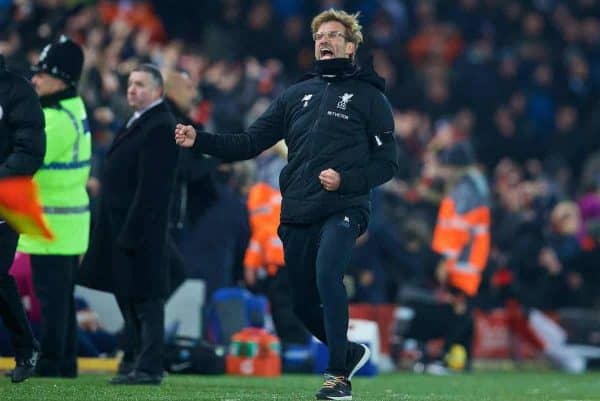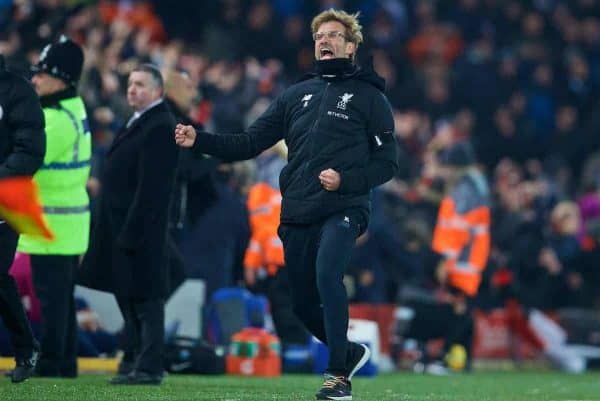 I'm under no illusions as to their flaws and despite the praise I've heaped on them I don't completely trust them yet. Not when it matters anyway. How can I? In recent years we've choked in too many important games and until that changes can't truly believe in them.
I'd back them to beat anyone in Europe over two legs but I wouldn't back them against a pub team in a one off final at a neutral venue. I'm still scarred by that Europe League final.
My eyes and my gut tell me this team is our best since 1990, but they must prove it.
Winning something would be one way to do that, but it's harder to win the league now than ever. It's difficult enough getting in the top four, but the financial doping of City has completely shifted the goalposts in terms of the title.
I'm an advocate of "first is first, second is nowhere" but it does not apply this season because of the record-setting pace being set by Pep Guardiola's side. Even our greatest title-winning teams couldn't keep up with that, so finishing second would be an achievement of sorts. Not cause for celebration (we're not Arsenal), but certainly cause for optimism.
I'm not overly confident we will finish second even though I have no doubt we are the second best team. The seemingly limitless levels of spawn possessed by a bang average United side, coupled with our own habit of shooting ourselves in the foot causes me to question whether we'll do it, but finishing second while playing this brand of football would surely confirm this team as our best in 28 years.
Or they could just win the Champions League, that would work too.