Liverpool's defence has been a big talking point during Jurgen Klopp's tenure but there are signs it's next on the agenda for an improvement—and that requires trust from all sides.
It's not going to be easy, but nothing worthwhile ever is.
But a transition in belief, in what to expect and how to anticipate it succeeding, is not a new idea for Liverpool fans.
There was not—in football history terms—an awfully long time between the turgid, forgettable football of Roy Hodgson and the imperious, swashbuckling best of Brendan's Tricky Reds.
Reds fans grew to expect the unexpected, looked forward to marvels of speed and skill and penalties being won without limit.
Then it was over, and Rodgers' tenure ended in a predictable, painful litany of non-football, devoid of ideas of how to break teams down. Reds fans grew accustomed to that, too.
Klopp's arrival, and particularly the last 12 months, have warranted another change in fans' expectations: entertainment will be on show, teams will be sliced apart, goals will be scored.
It's hard to imagine, right in the midst of long-term woes as we are, such a sea-change could also take place in the defensive half of the team.
But it must, and it will, and both players and supporters alike have to be prepared to acknowledge it.
Forget the panicked past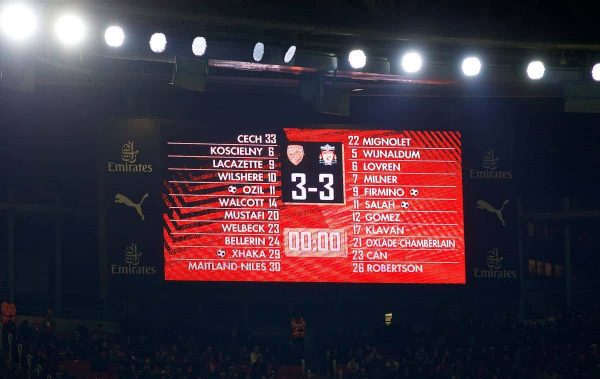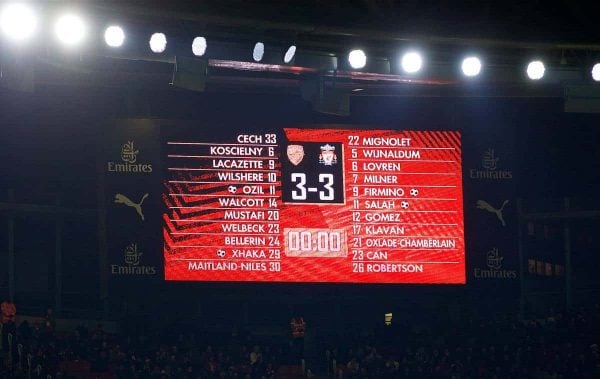 Holding on against Manchester City, holding on for an improbable victory against the unbeaten league leaders.
It sounds heroic, nail-biting, dramatic—but this was at 4-1 up heading into the final six or seven minutes.
There was no need for desperation, yet the feeling was there that the Reds were only a goal away from utter collapse.
And so it almost proved, of course. And it was hardly the first time.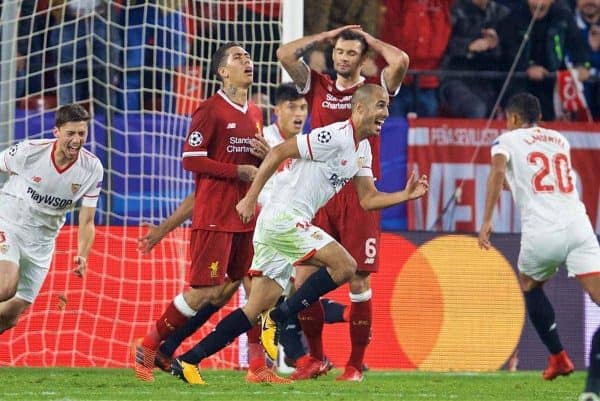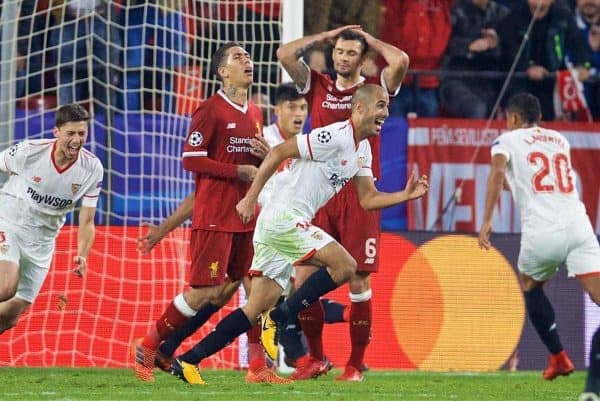 Defending long balls, set pieces, sustained passages of play—it has been an ordeal to believe the Reds would hold on to narrow (or not-so-narrow) leads at times because of all the mistake-ridden matches which have been seen over the last half-a-dozen campaigns.
Yes, defending has been an issue for a long time at Anfield, no matter how much the various head coaches have wanted to gloss over it.
Now it's time to forget that, for steps are being made.
For a gradual improvement to yield eventual gains, acknowledgements must be made when positives are within plain sight.
Signs against Spurs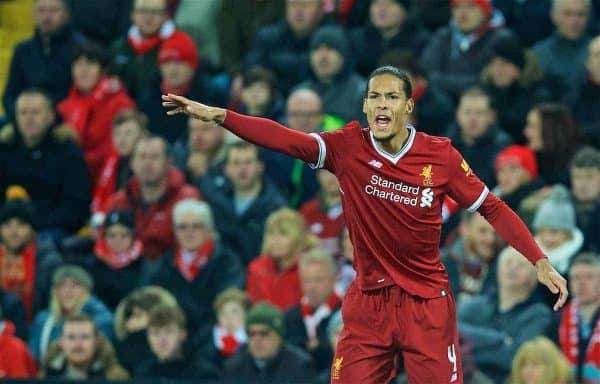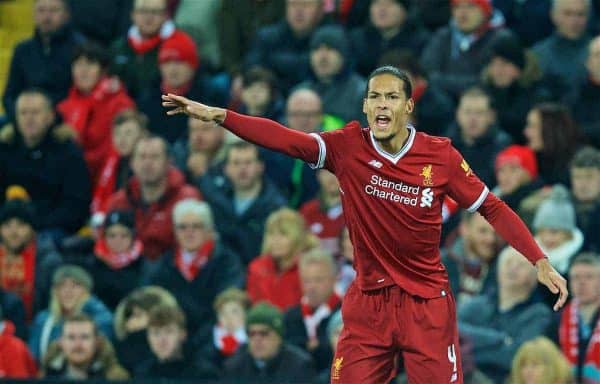 For all Mauricio Pochettino's post-game bluster about Spurs being far the better side against Liverpool, he's fortunate his side left Anfield with a point.
Yes, Tottenham had plenty of the ball in the second half—because Liverpool allowed them to.
That was the plan. The first 45 minutes was a relentless lesson for Spurs in how not to play out against a high-pressing side, and the sheer volume of recoveries in the attacking third that Bobby Firmino et al made was incredible.
The Reds might have been out of sight, had Mohamed Salah's passing been as laser-accurate as his finishing.
So, after the break, Klopp and his side backed themselves to sit in and absorb pressure.
A mistake, some cry, remembering failed attempts to hold off even the most shot-shy of teams in the past.
Except, this wasn't. There was no onslaught as such. Loris Karius made saves, yes, but so do most goalkeepers, most games.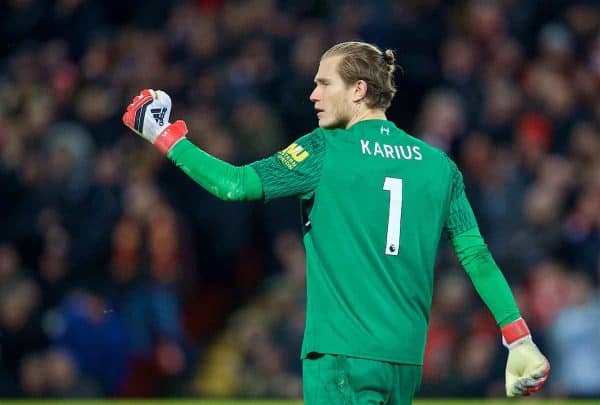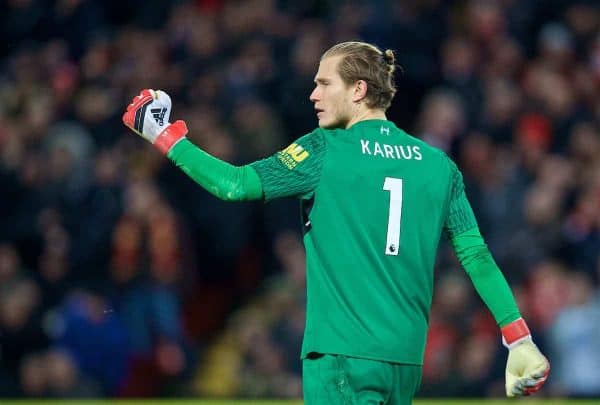 The woodwork wasn't struck, there were no goalline clearances, Harry Kane was not a whisker away from netting four goals.
No, it was quite the opposite: for all their possession and territory, Spurs saw their advances repelled almost ceaselessly.
Virgil van Dijk was an utter monster—this was why Liverpool bought him.
In the air and on the deck, he won everything. Dejan Lovren was similarly strong, when decision-making was taken out of his hands and he was simply asked to deal with the ball.
Only individual errors presented chances of note: Son Heung-min running through after Lovren stepped out and mis-timed a tackle, Kane running through after the same defender mis-hit an attempted clearance.
Karius saved one and conceded a penalty for the other, but there were no—count them, zero—other big in-play chances created by Spurs.
A long shot from Mousa Dembele, two penalties and an absolute rocket from range from Victor Wanyama was the sum total of other notable attempts for Spurs, and there's not much that Karius or anyone else can do about spot-kicks or worldies.
In short, the defending worked for Liverpool.
Fortune and circumstance dictated that Spurs did enough to win a point, not a bad defensive system.
Importance of progress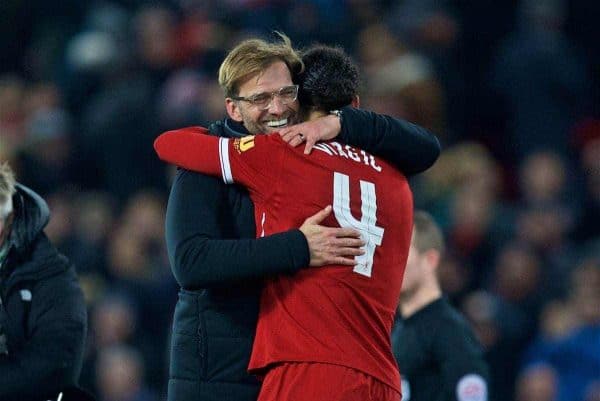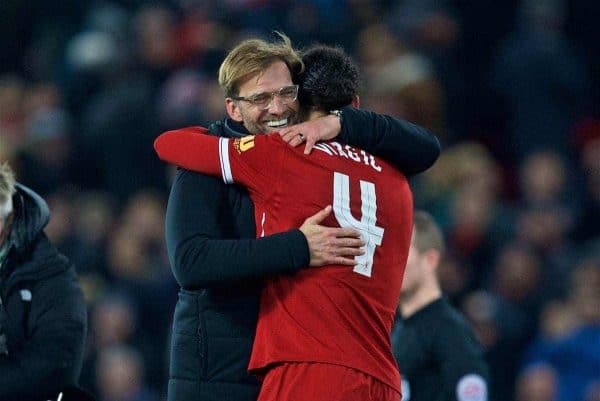 Of course, nobody is suggesting the night was perfect, nor that there's a straight line of improvement from now on to look forward to.
The fact that Spurs did get a point is down to individual errors—Lovren, Karius, Van Dijk, each to varying degrees of subjectivity—and these still have to be cut out.
But Van Dijk is still finding rhythm and sharpness after barely playing for a year. Lovren—or Joel Matip—is still creating a partnership with him. Perhaps someone else will do next year, too.
And the team, shifting off the ball as they do from a four-man midfield to a three and even a flat five against some opponents, are still on a journey of learning, finding familiarity, leading to automation.
But it is happening.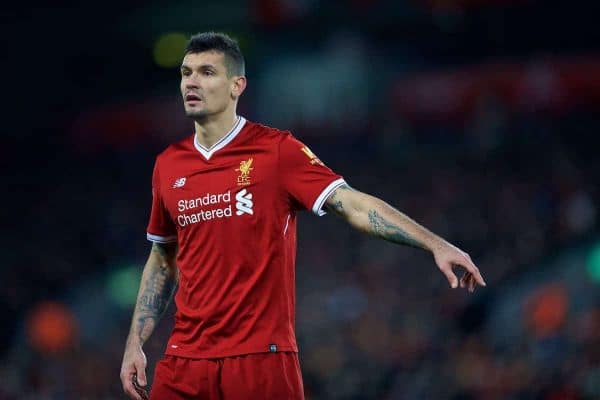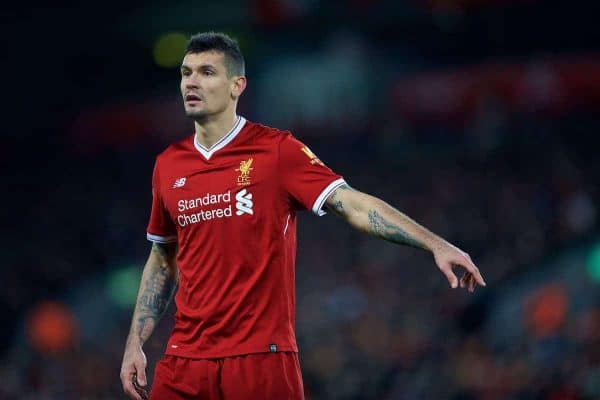 Liverpool cannot simply attack teams every game, every 90 minutes, just because it's what they are best at.
They must be adaptable as a team, and the fans must be willing to accept that, in the stands and outside in the social media sphere, too.
Growth of a team cannot only take place in one half of the field, and while more depth might make the Reds' attack more consistent, they simply won't win trophies until the other half of the pitch makes significant strides too.
Against top Premier League sides and, pertinently for the next few weeks, against European sides in knock-out matches, the ability to sit in and defend for 20 minutes cannot be met by panic and a feeling of inevitability.
Demanding a team win matches is fine; not giving them the chance to do so by improving a key area of the team is not.
The next stage for Klopp to evolve his team is to rebuild a fragile mentality when out of possession, and the fans have to play their part in that too.