Author Jeff Goulding continues the series with one of the Reds' most famous captains and the first scouser to lift the European Cup.
Imagine for a moment spending your childhood as a young Scouser, growing up in the tough working-class town of Kirkby, in Liverpool. You spend your finest hours watching the Reds from the magnificent standing Kop in the 1960s.
What a glorious set of memories you would have. You'd revel in recollections that would light up your darkest days and keep you warm throughout winters where winning seems the hardest thing to do. You would have witnessed glorious sights and sounds most supporters can only dream of.
What could be better than that?
Well, what if you then went on to sign a professional contract with Liverpool F.C. and made your debut in a 3-0 win over Manchester United. Surely, that would be the pinnacle, wouldn't it? What if it wasn't.
What if, disappointed at not being selected for the team on a Saturday, you had the nerve to walk into Bill Shankly's office and ask the great man "why didn't you pick me boss?" and his reply was:
"Son, you will play many games for this club, for many years to come. One day you will captain this club. I wouldn't even be surprised if you captained your country. You should thank me for dropping you on Saturday."
For most of us, we would be happy if the world ended in that very moment, content that there was no greater feat we could achieve in life. Actually, just being in the same room as Bill Shankly would have been enough for most Reds.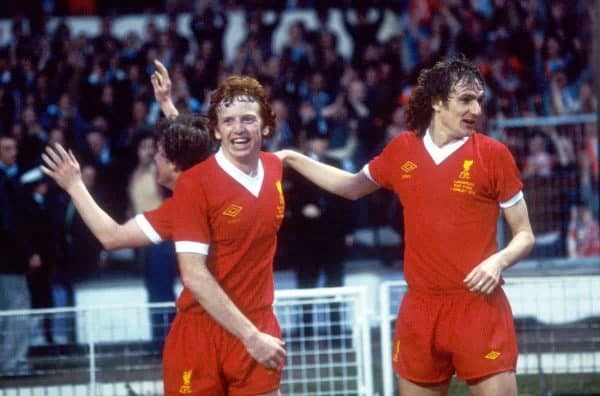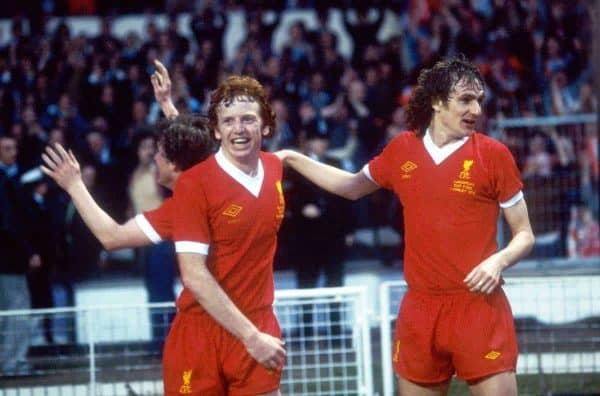 For this promising youngster though, all of that would be a mere prelude to a glittering career so far-fetched that even the famed Roy of the Rovers comic strip would have rejected it as a storyline.
Phil Thompson would go on to play 477 times for Liverpool, scoring 13 times and collecting seven league titles, two FA Cups, 2 League Cups, 2 European Cups and 2 UEFA Cups. He would go on to serve the club in assistant and caretaker manager roles.
Thommo would be a key backroom figure in the all-conquering Kenny Dalglish sides of the 80s and helped Graeme Souness lead Liverpool to an FA Cup win in the 90s. He was also one of the architects of the 2001 treble season. He would then lead the team for six months during Gerard Houllier's illness the following season, helping the Reds to a second place finish.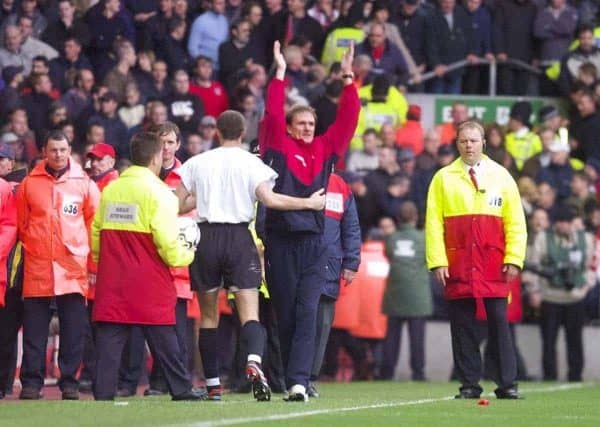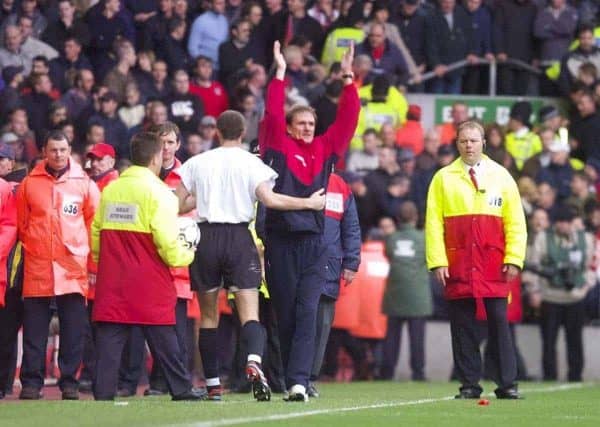 Tommo knew what it meant to represent the Kop, his "pride and joy," and he never allowed himself to give anything less than his all, in a Reds shirt. That meant he couldn't tolerate second best from any player in a Reds shirt.
It would make him a tough and sometimes unforgiving coach, a fact that once put him at loggerheads with a young Robbie Fowler. What followed was a training ground bust up with the prolific No 9 that led to a very public stand-off between the two.
Fowler would go on to say that a lot of young players despised Thompson for his hard-line attitude to coaching. However, Thompson would often handle any dissent by demanding that the young upstart put their medals on the table and "let's see who knows best."
Clearly he wasn't popular with the youngster. However, surely no one could doubt his commitment and passion for Liverpool Football Club. Nor could they question his success as a player. After all this is a legend of whom Bob Paisley once said:
"I regard Phil as one of the best possible examples of a true professional. His greatest asset as a player is his ability to read the game, he showed that gift even as a teenager. He is not the biggest man physically for his role in defence but his football brain is outstanding."
After making his debut in 1972, Thompson would become a league championship and UEFA Cup winner, before being handed the task of handling Newcastle's Malcolm Macdonald in the 1974 FA Cup.
'Super Mac' had famously boasted about how he would destroy Liverpool at Wembley in the run-up to the game. It would prove a huge miscalculation, but when he realised he was up against a spindly 20-year-old in the Reds' defence, he must have been rubbing his hands with glee.
However, the youngster from Kirkby put the Newcastle man in his back pocket and turned in a display of defensive solidity and composure that earned him many plaudits. His performance would be the cornerstone of Liverpool's 3-0 demolition of the Geordies and helped to secure the club's second FA Cup.
Thompson's list of magical moments is almost as long as his trophy haul. He maintains that becoming a Liverpool player is his greatest achievement and, after that, captaining the club. That honour would eventually come in the 1978-1979 season.
That year Emlyn Hughes was coming to the end of his powers and struggling to hold down a regular starting place. At one point Kenny Dalglish would be handed the captaincy in the absence of Hughes, who had succumbed to injury. It was an idea that caused consternation among the players, including the likes of Terry McDermott and Phil Neal.
According to his autobiography, Thompson admits he couldn't understand it and began to doubt himself. It was common for the captain to be a defender and, with Thompson a local lad who had been an almost ever-present, it was felt his time had arrived.
Then, with Liverpool preparing to face Arsenal in a home game in April 1979, Paisley turned to Thommo and told him he would lead the team out that day. It was a huge honour, with the Reds pursuing the league title, and he didn't let the side down.
He would drink champagne on the Anfield pitch in May 1979, as his side ran out 3-0 winners over Aston Villa, securing Liverpool's 11th league title and Tommo's fourth. He would tell the Liverpool ECHO, on the night:
"For me, a boy from the Kop, to lead Liverpool out, on the night they won the title, at Anfield, was a fabulous feeling."
It would get even better though for the lad from the Kop. His team would retain the league title in 1980 and then in 1981 Thompson would enter dreamland.
Liverpool finished a distant fifth in the league that season. They had also gone out of the FA Cup in the 4th round. However, they had beaten West Ham to lift the League Cup on April 1st.
With the league a forlorn hope, the prospect of a third European Cup in four seasons had Kopites dreaming. A former member of their ranks was club captain and the chance to become the first Scouser to lift the biggest trophy in European football didn't phase him at all.
Only Real Madrid, in Paris, stood in his way. In truth it wasn't the greatest game in the history of the competition. The Reds laboured to a 1-0 win thanks to an iconic goal from left-back Alan Kennedy. That didn't matter to Tommo though, as he proudly hoisted 'old big ears' aloft in the Parc de Princes on the 27th May 1981.
Others would follow; Dennis Mortimer, a boy from Liverpool, would lift it in 1982 for Aston Villa, and of course, Steven Gerrard would do it in 2005.
However, the honour of being the first Scouser to lift the biggest prize, as captain, goes to Kirkby's own Phil Thompson.
Imagine that.
---
* Jeff is the author of the forthcoming book, Red Odyssey: Liverpool FC 1892-2017.