Marko Grujic is making small strides on loan with Cardiff City, and the Serbian midfielder's time in Wales could shape his future with Liverpool.
Grujic has already played more minutes of senior football in one month with Cardiff (488) than he did in the previous 18 with Liverpool (327).
His temporary switch to south Wales was essential, as despite Jurgen Klopp's repeated claims of his importance in the future at Anfield, a lack of game time was risking stagnation.
Joining Neil Warnock's side in their charge for promotion to the Premier League, the 21-year-old is able to cut his teeth in a competitive environment for the first time since leaving Red Star Belgrade in 2016.
And if Klopp is determined to oversee his development into a first-team player on Merseyside, this spell at the Cardiff City Stadium will be invaluable.
Grujic's Growing Role
Given Warnock's penchant for the agricultural, the decision to loan Grujic to Cardiff was met with immediate scrutiny, but the manager's sensible approach to his arrival moved to allay fears:
"I think it's a really good deal for both parties because I want to play him—that's why I'm signing him. I'm not signing him to make the numbers up.

"As soon as I spoke to him I thought 'well, you'll do for me, you', and I think we can be good for him.

"We can get him match fit. There's a World Cup this summer, his ambition is to go to that. So if we can get him up and running it can be great for both parties.

"We've got 19 games [left] and I think hopefully he'll play in all of them."
The approach was simple: Warnock was aware he had acquired a player of top-class potential, and he is willing to provide him the minutes required to work towards that.
And true to his word, the Englishman has started Grujic in every game since he arrived, including the FA Cup fourth-round defeat to Man City and five consecutive Championship fixtures.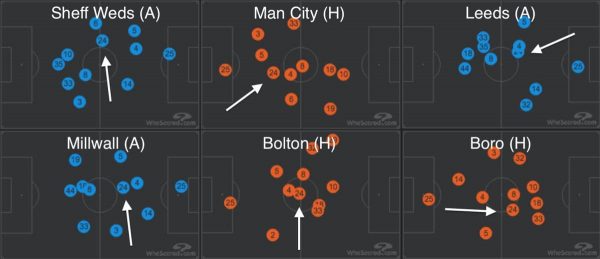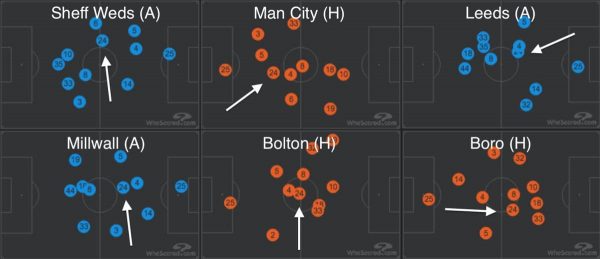 Warnock has deployed him in a surprising role at the base of his midfield, typically in a two-man unit alongside Joe Ralls, but against City he was tasked with a deeper role as No. 6.
Given the main flaws apparent in Grujic's game during his time at Liverpool have come in defence, this could have been seen as a risk.
But WalesOnline writer Tom Coleman (@tomEcoleman) believes Grujic has "really bought into" Warnock's approach, providing the backbone to allow Cardiff's more progressive players to shine:
"In many ways he looks like the sort of player that Warnock really loves. He's powerful, strong and ever so assured with the ball at his feet.

"My only criticism is that he has occasionally shown his inexperience by sometimes dallying too much on the ball instead of spraying out a pass, but he's definitely got the ability to adapt to the physicality and pace of the Championship."
Grujic's hesitance in possession can be attributed to getting to grips with the demands of the English second tier, but he is clearly adjusting well.
Cardiff's Promotion Campaign
In his first full season in the Cardiff dugout, Warnock has truly bedded in his tactical ideals: his side have conceded the third-fewest goals in the Championship (27), averaging 0.84 per game.
They are also the joint-third top scorers (48), with Coleman attesting to "a nice balance of grit and genuine flair in the middle of the park" as central to this record.
Grujic, standing at 6'3″, is among the tallest players in the Cardiff squad, and honing his natural physicality with hours in the gym at Melwood he has provided Warnock with a strong presence.
In the Bluebirds' 2-0 win over Bolton Wanderers earlier in February—incidentally Grujic's first full 90 minutes in the Championship—he showcased his improving defensive quality.
The No. 24 won three tackles, the most of any Cardiff player, and a remarkable 15 aerial duels, second only to captain Sean Morrison (22).
"We 100 percent take pride in being a physical side," Morrison said after the following 1-0 win over Middlesbrough, "I don't think many teams want to play us.
"Teams line up against us and see the size and physicality we have and it's quite daunting."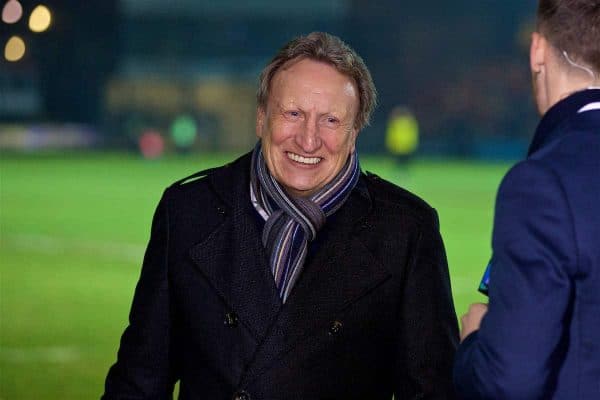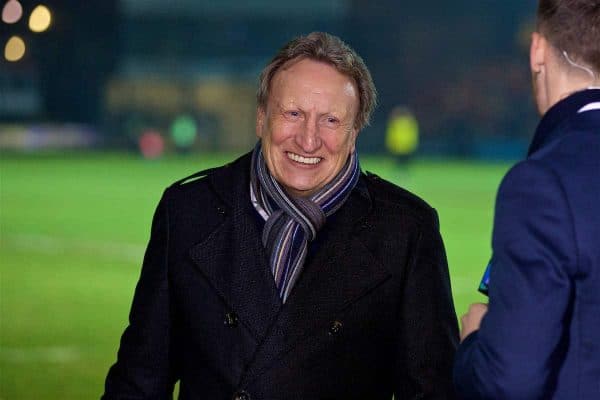 Warnock's vision is clear: while Cardiff should retain the attacking thrust that makes them a promotion contender, they cannot sacrifice their stability in order to do so.
Grujic has slotted in comfortably within this dogged system, knuckling down and acknowledging the challenge he has been set in order to develop further in England.
In such a short space of time, Warnock already believes Grujic's experience has "toughened him up," and it is no coincidence that Cardiff are unbeaten in his five league appearances so far, having lost four of their previous five without him.
The addition of a solid presence in the engine room has given Warnock's side back the edge they lost when Aron Gunnarsson was struck down with injury in November.
But with Warnock hopeful the Icelander could return as early as March, will Grujic slot into a role more reminiscent of his 14 games for Liverpool? Coleman argues:
"The current setup is working out fine the way it is, and Warnock is unlikely to switch it around unless he feels he absolutely has to.

"The positive from a Liverpool point of view would therefore be the hope that he returns to Anfield a more rounded player, which in turn would surely increase his chances of forcing his way into Klopp's plans."
This is, in its essence, the objective for Grujic, and securing promotion in a new role with Cardiff could be the key to ensuring his future remains with the Reds.
A Future at Liverpool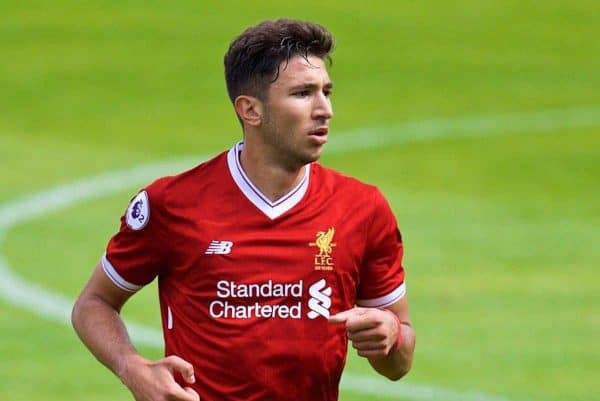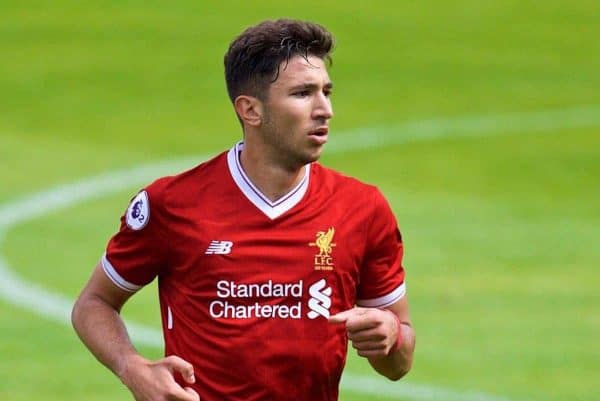 Perhaps the biggest testimony to Grujic's impact since joining Cardiff came in Warnock's most recent praise of the midfielder, and how he has "made us play a bit more."
The ability to influence and reshape Cardiff's style of play despite being their youngest player, while getting to grips with a more diligent outlook, is worthy of considerable praise.
It is worth noting that in four of Grujic's six games, their passing accuracy has been slightly higher than their season's average, despite largely retaining their long-ball approach.
Klopp will be watching on in admiration, and it could be that, with Emre Can set to depart on the expiry of his contract in July, Grujic is carving out a future in the No. 6 role at Liverpool.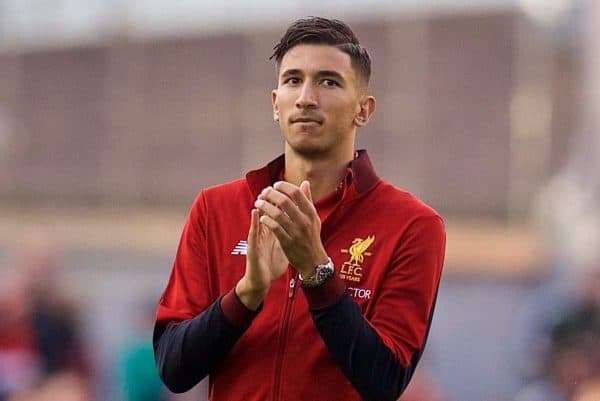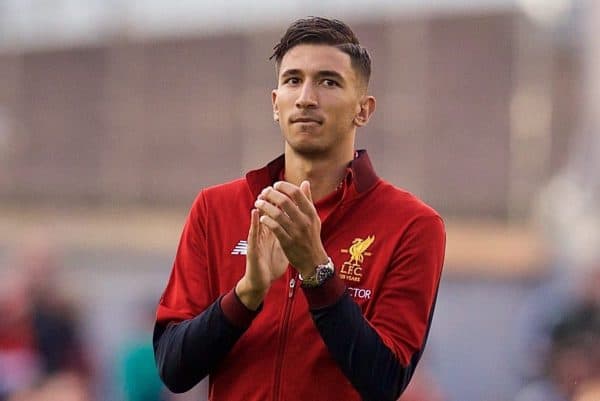 However, it is important not to get carried away with the youngster's bright start on loan, with Coleman unsure of his top-flight credentials after six games:
"I'm not convinced he's ready to play regularly in the upper echelons of the Premier League just yet, although I wouldn't bet against him carving out a career in the top flight in some form or other soon.

"It very much feels like a 'watch this space' scenario right now."
That would be the most appropriate course of action, with at least 14 more games to go before the end of the season, but it is clear Grujic's apprenticeship at Cardiff will be productive.
The hope will be that, as with Ryan Kent at Bristol City, he can buck the trend and return from his loan spell and make it at Liverpool.
---
* Thanks to WalesOnline's Tom Coleman for his insight. You can follow Tom on Twitter @tomEcoleman.