Eddie Smart's mini fist-pump celebration after Jon Moss went with his decision last week has caused a storm on social media, but it's nothing compared to the 1971 FA Cup Final…
There's been a lot of talk on social media this week about assistant referee Eddie Smart and his fist-pumping celebration when Jon Moss awarded Spurs a penalty at Anfield after Harry Kane was brought down by Loris Karius breathing too close to him.
Lino celebrating the decision? pic.twitter.com/luK3RNU9xr

— LK (@Derbster313) February 4, 2018
It was a bizarre reaction from the match official, but nothing compared to what happened in the 1971 FA Cup final between Liverpool and Arsenal.
I wrote the below article nine years ago for LFC's official matchday programme but it seems like a good time to republish it. When you're reading it – and viewing the YouTube footage – just imagine the furore if Twitter had existed at the time…
I received a DVD through the post last month in a discreet package. Yes, I know what you're thinking and you're right, it was X-rated – but only for Liverpool fans. A mysterious Ireland-based Kopite, who goes by the name of Eddie the Anfield Anorak, had put together the DVD featuring five-minutes of footage from the 1971 FA Cup final between Liverpool and Arsenal.
When I saw what was on the DVD it shocked me, even more so than George Graham's sideburns.
The referee on the day was Norman Burtenshaw, a general store owner from near Great Yarmouth who quirkily would only wear white laces in his boots, and it's fair to say some of his actions on the day were, er, inappropriate.
There was nothing controversial about his decisions. Mr Burtenshaw (you always have to call referees Mister) didn't even get a mention in the Football Echo and Liverpool Echo's match-reports, while the only name-check he got in The Observer was for blowing the final whistle after extra-time to signal Arsenal's double-clinching 2-1 victory.
But it's what happened when he blew the final whistle that was rather strange.
Mr Burtenshaw sunk to his knees and shook both his firsts in the air in celebration, later saying that he did so because he was so happy that there wouldn't be a replay.
I realise the game had been duller than dishwater until Steve Heighway's opener in extra-time, but such an explanation sounds ridiculous to this day and becomes even stranger in light of other snippets from the cup final.
Arsenal's Charlie George almost opened the scoring in the first half from a similar position to where he scored the winner from, but as the ball whistled over the crossbar, commentator Kenneth Wolstenholme noted: "even the referee flung his hands up in horror at that one!"
Another near miss from George in the second half saw the referee fling his head back in anguish and then, when the Arsenal midfielder went down injured, he bizarrely crouched down for a chat while he was being treated by Don Howe, possibly for split-ends.
On cup final morning the Daily Mirror's Nigel Clarke ran a piece about how Arsenal had lost two of the three games Mr Burtenshaw had taken charge of that season, including a defeat at Leeds after a controversial Jack Charlton goal.
The piece finished with the sentence: "Arsenal will be entitled to feel that this time their fortunes will change: but whatever the result he (Burtenshaw) is going to their banquet as a special guest."
Alarm bells, anyone? In 2006 Mike Dean wasn't allowed to referee our FA Cup final against West Ham because he's from the Wirral, yet in 1971 the official was allowed to go to a post-match banquet with one of the teams!
Such a story could easily had led to questions about the referee's impartiality before the match kicked off but, again, I have to point out that none of Mr Burtenshaw's decisions directly affected the outcome of the game.
Neither Bill Shankly nor his players complained about the way he officiated Arsenal's 2-1 victory and, if you think back to Inter Milan '65, they certainly would have complained if they thought anything untoward had happened.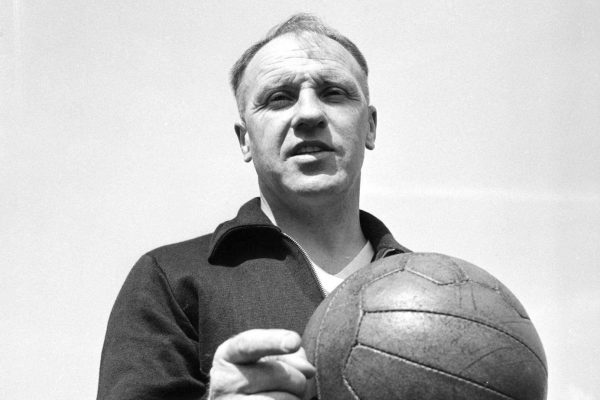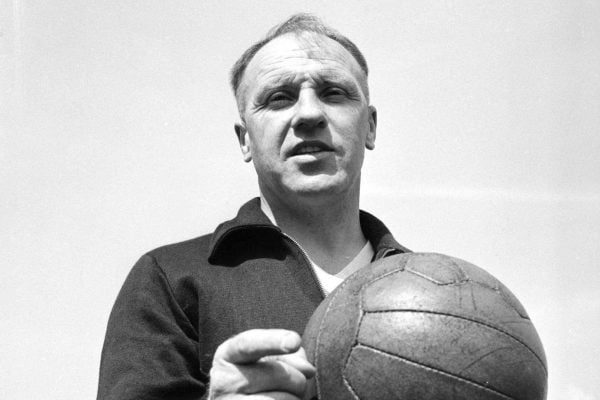 Indeed a year later Shankly called the press into the Liverpool dressing room after the final game of the season at Arsenal to berate linesman David Burlingham for controversially ruling out a John Toshack winner for offside. Had it stood, Liverpool would've been champions.
Back to '71 and Liverpool still received a heroes welcome on their return to the city the next day when Shanks famously stood on the steps of St Georges Hall and said: "Only Chairman Mao in China, could turn out a show of strength to equal this."
As for Mr Burtenshaw, three months later he sent off Manchester United's George Best for arguing with one of his own team-mates at Chelsea, but not before he officiated a pre-season game that ended with players from Benfica, who had been beaten 6-2, attacking him on the pitch.
And Benfica's opponents that day? Arsenal…
---

Chris McLoughlin writes for the Official Liverpool FC Magazine and This is Anfield matchday programme. You can read his exclusive Andy Robertson interview in the new edition of LFC Magazine, available now.
---