Liverpool forward Roberto Firmino will not face any further action after the FA concluded a "detailed investigation" into claims made by Everton defender Mason Holgate last month.
In a statement released on Wednesday evening, the Football Association said that they took statements from 12 players and officials from both teams, plus the match referee and the fourth official – and none of these directly heard the words Holgate claimed to have heard.
The incident occurred during Liverpool's 2-1 FA Cup win over Everton in January, with Holgate claiming Firmino had used racist language when reacting to an overly aggressive challenge from the defender that saw him push Firmino into the advertising boards in front of the Main Stand.
That Holgate made the claim despite referee Bobby Madley and several players from each team being easily within earshot always seemed quite baffling.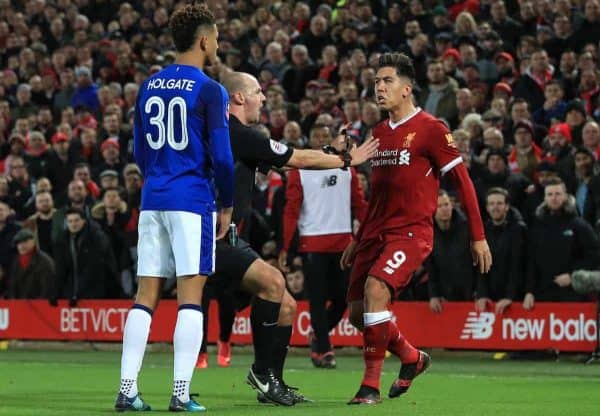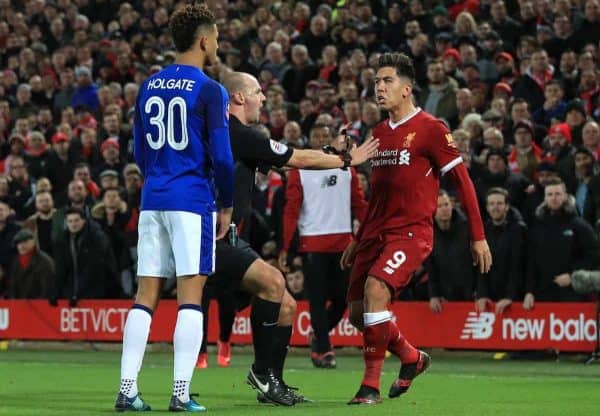 Firmino now has been cleared and won't face any action.
An FA Statement reads:
Having considered all of the available evidence, we consider it is not sufficient to raise a charge against Firmino.

However, we are completely satisfied that the allegation was made in absolute good faith by Holgate and that there is no suggestion of this being an intentionally false or malicious allegation.

We continue to take all allegations of discrimination extremely seriously and would encourage all participants who believe that they have been the subject of or witness to discriminatory abuse to report this through the appropriate channels. Holgate and Everton followed the proper process by reporting the matter to the match officials at the time and subsequently to The FA.

We receive a significant number of complaints of discrimination in any one season and thoroughly investigate all complaints we receive. Following consideration of all of the evidence received, not all cases will result in a charge being issued.
Holgate, who quickly deleted his Twitter account after the match when homophobic tweets were found on his account, will not face any action.
Quite how he was never booked for the purposeful act of endangering an opponent by pushing Firmino into the advertising boards when off the pitch, remains a mystery.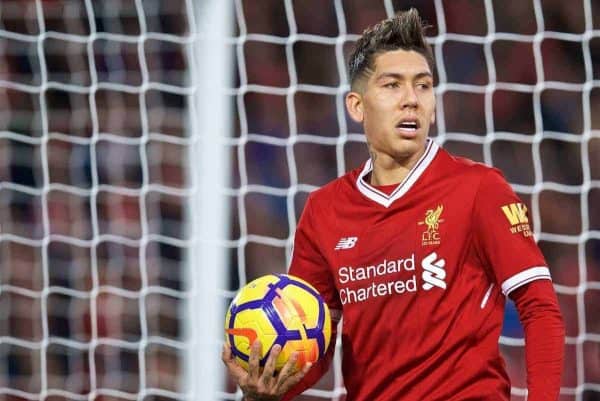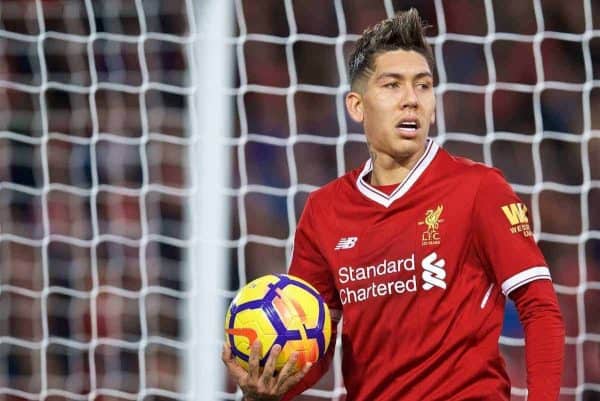 A statement from Firmino reads:
"As difficult as it has been to remain publicly silent, given the serious and damaging nature of what it was claimed I said during the game, I did so to demonstrate my respect for the process and to allow the issue to be investigated in the most thorough way.

"It is critical for football that tackling racism and all forms of discrimination is taken extremely seriously. As someone who has experienced racist abuse during my life, I know how damaging and hurtful it can be.

"Now the process is concluded, I would like to place on record, for the avoidance of any doubt, I did not say the word, or a variation of the word, that was claimed and subsequently reported in the media. I did not use any language that referenced race. I did not – and would never – reference a person's skin colour or culture, by means of insult, during a dispute or an argument.

"There is no place for discrimination on a football pitch, or anywhere else in life for that matter.

"I am pleased after exhaustive reviews of all the evidence, in this specific incident, the matter is resolved."
A statement from Liverpool FC reads:
"We thank Roberto for the manner in which he has conducted himself during this difficult process, acknowledging that being subjected to such a serious allegation for this length of time has been hurtful to him and his family.

"Both the club and player were in full agreement from the beginning that if an investigation was required it should be a thorough and robust one.

"Roberto has co-operated fully with the process and shown a willingness to engage and assist throughout, with the only objective being to discover the truth of what happened.

"We are satisfied that the outcome of the process has exonerated the player of using any racist or discriminatory language."