Much of Jurgen Klopp's team will pick itself for big upcoming games, but who should be Liverpool's right-back, a position often altered this season?
The Reds face a crucial couple of weeks in their campaign after the international break, with the Merseyside derby sandwiched between two European ties.
Seeing off Manchester City in the Champions League quarter-final will be no easy task, meaning Klopp must get his selection spot-on.
So who do Reds think should start on the right side of the defence: Joe Gomez, or Trent Alexander-Arnold?
Of course, it's worth noting that Gomez picked up an injury on international duty and has returned to Liverpool for assessment.
There's no word yet on if the ankle issue is a serious one or a minor sprain, which could in turn affect his availability over the coming weeks—but here we identify who should play assuming usual levels of fitness.
Here are gathered the thoughts of four This Is Anfield regulars on the matter: Karl Matchett (@karlmatchett), Jack Lusby (@jacklusby_), Emma Sanders (@em_sandy) and Henry Jackson (@HenryJackson87).
And to add more wide-ranging thoughts, three fans have also given their views—Karl Coppack (@TheCenci), Deva Shinh (@DevaShinh) and Eli Lechtman (@LFCZA).
---
Palace away, March 31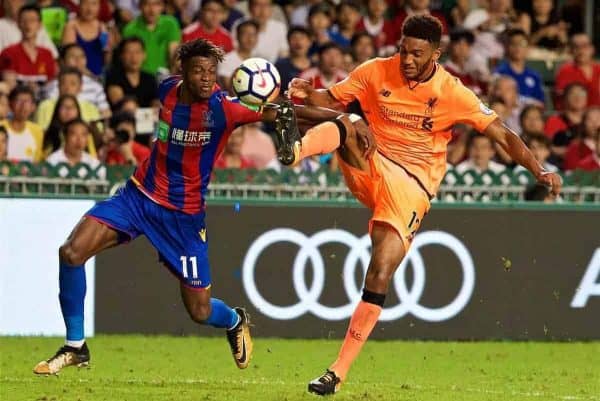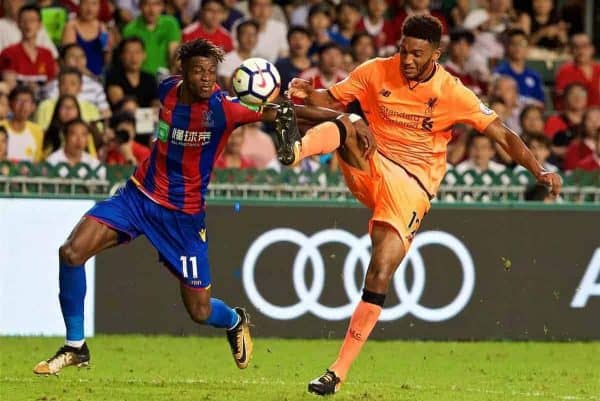 The Reds' next game is at Selhurst Park in the Premier League.
"Attack vs. defence," says Henry, "which means Alexander-Arnold's quality in the final third can be a potent weapon."
"Gomez needs game time ahead of the quarter-finals," reminds Emma, as the vote is closely split for this first fixture.
Considering who the full-back might be up against in Wilf Zaha, perhaps prudence is the right call.
"They've got some wide options so maybe Gomez," Karl C cautions. "His problem can be getting caught under the ball, switching off when he thinks the man is 10 yards back. I can't see it being a problem here."
Karl M: Gomez
Jack: Trent
Emma: Gomez
Henry: Trent
Karl C: Gomez
Deva: Trent
Eli: Gomez
City home, April 4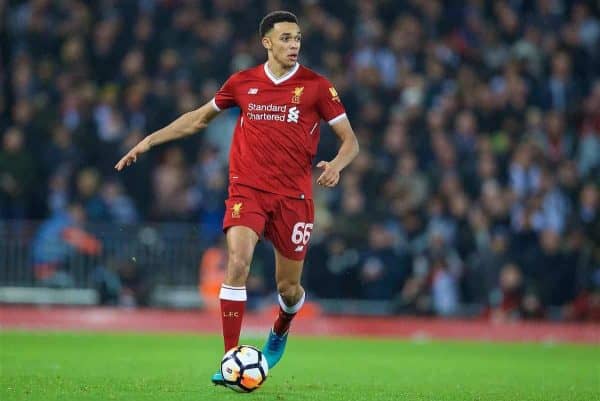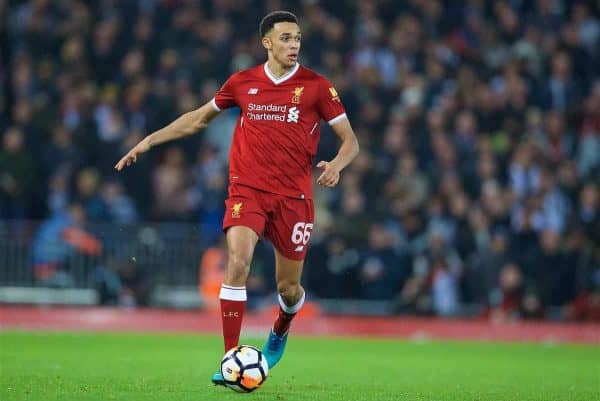 Jack is clear about which way the boss will go for the first leg of the Champions League quarter-final.
"Klopp has largely preferred Gomez in 'big' games this season, and there is certainly cause to do so. He's a more rounded right-back at this stage."
"Gomez is slightly more switched on in defensive positions," Emma points out. "He also has the pace to deal with City's attacking threat."
But it's the home leg, and risks must be taken, says Eli. "We need to take a few goals into the away leg and should play the more offensive option."
Karl M: Trent
Jack: Gomez
Emma: Gomez
Henry: Gomez
Karl C: Trent
Deva: Gomez
Eli: Trent
Everton away, April 7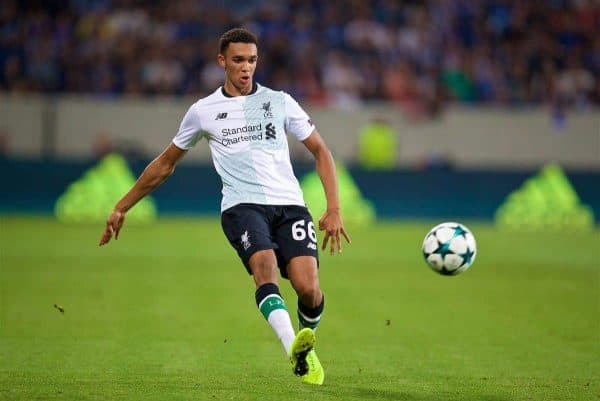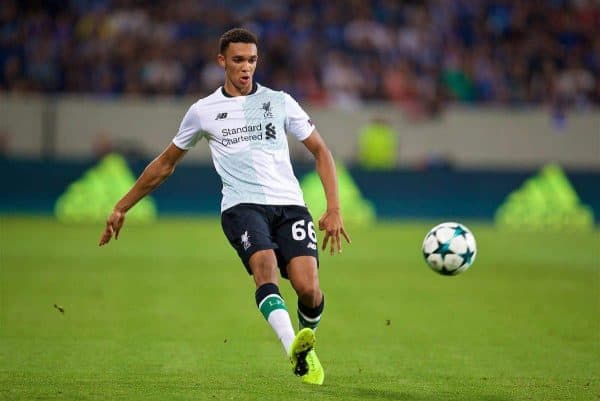 "Doesn't matter," affirms Karl C. "We're winning this.
"Trent is from West Derby. First name on the team sheet. Make him captain. Actually, get him to pick the team. And drive the coach."
Jack is fully behind that approach, too: "Is there any better game than to play your only Scouser than Everton away?"
Just one dissenting voter here, with most expecting Everton to repeat their Anfield trick and park the bus for most of the game.
Karl M: Trent
Jack: Trent
Emma: Trent
Henry: Trent
Karl C: Trent
Deva: Trent
Eli: Gomez
City away, April 10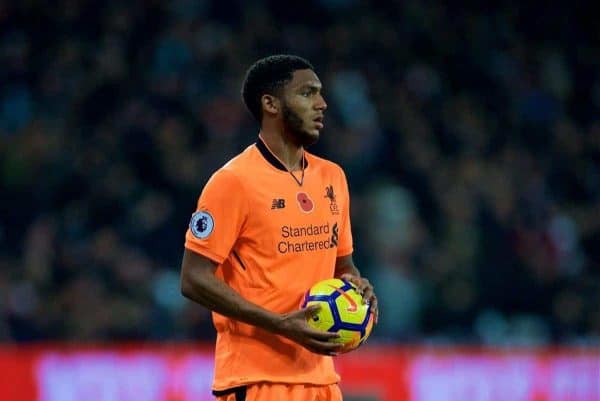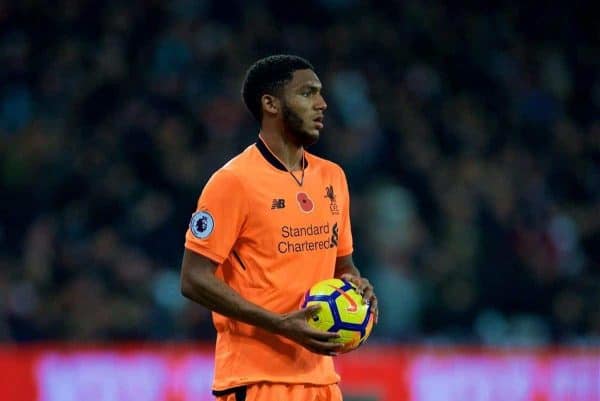 It's important to note the caveat here: if the Reds are chasing the game, Alexander-Arnold might well be a must-have.
But confidence is high that a positive first-leg result will be obtained! And past games are worth considering, too.
"At City Pep identified Trent as a weakness earlier this season, so keep Gomez," advises Eli.
"Gomez for both legs against City, especially with the attackers they have. He is more defensively stable," agrees Deva.
Karl M: Gomez
Jack: Gomez
Emma: Gomez
Henry: Gomez
Karl C: Gomez
Deva: Gomez
Eli: Gomez
Right-back each game by popular vote
vs Palace, away: Gomez, 4-3
vs City, home: Gomez, 4-3
vs Everton, away: Alexander-Arnold, 6-1
vs City, away: Gomez, 7-0