We round up all the latest news featuring Liverpool including talk from a former manager and how Joe Gomez wants to improve.
Gomez wants to learn off Virgil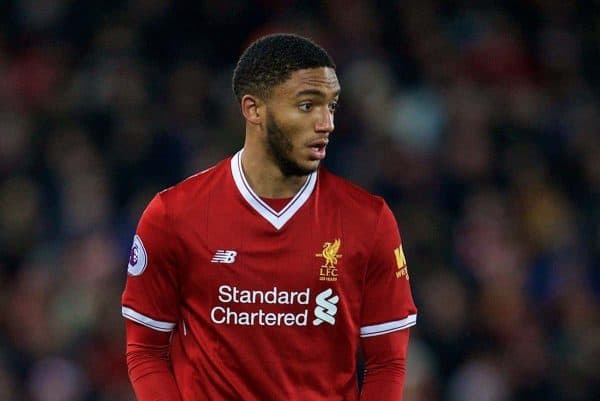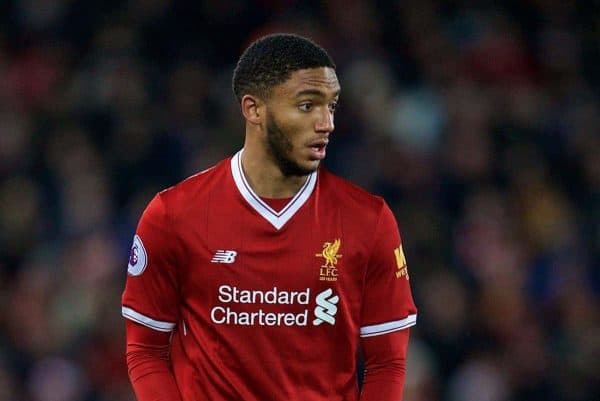 Joe Gomez has spoken out about the signing of Virgil van Dijk and declared he sees it as nothing but a positive.
With the £75m Dutch defender occupying a regular centre-back berth, there have been some who wish to see Gomez as his long-term partner.
Others, however, feel his chances of game time in the middle of the defence are lessened by Van Dijk's presence—but Gomez disagrees.
"I didn't see it as blocking my path or anything like that. It's a great opportunity to learn from him," Gomez told assembled media.
"I am not overly stressing about it or paranoid about other people coming in. It's great to be in environments where I can learn from players like that. I am just trying to soak it all up and be the best sponge I can be.
"I think he has a great presence, everyone sees that. He is very dominant in the way he plays and his body language shows that he has quality on the ball."
Gomez has returned from international duty with England on the injury list and the Reds are waiting to see how long they will be without him for.
Rodgers on 'one man team' claims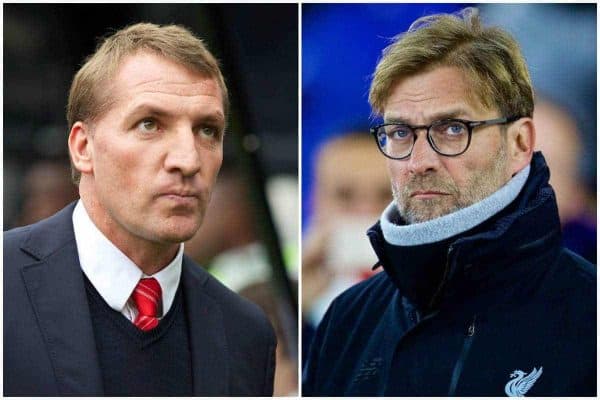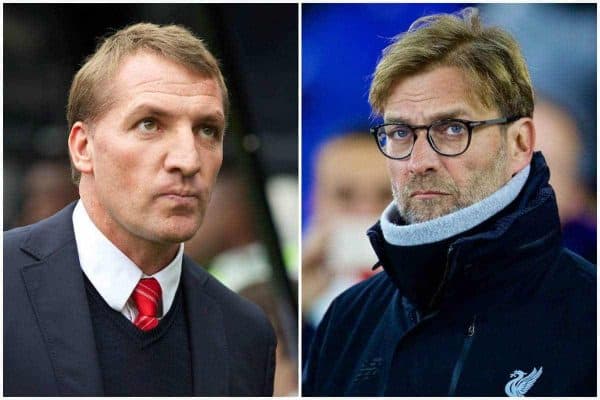 Former Liverpool boss Brendan Rodgers has laughed off suggestions his Reds side was a one-man team and says Jurgen Klopp would be facing the same accusations if he were a British coach.
"People said, 'Well, he had Luis Suarez'," Rodgers told Mail Online. "I thought that was very discourteous, mainly to the rest of the players, because we had created a team and we had one team and it had one brain.
"Luis was the focal point of it but he will tell you himself that he couldn't have done that without the adjustments of the others.
"If you equate what was said about me with what might be said about a foreign coach, then as an example Mauricio Pochettino has done a great job at Tottenham but they probably wouldn't say, 'It's down to Harry Kane.'
"And it is the same with Jurgen Klopp at Liverpool with the contribution of Mo Salah. But for a British coach, there always has to be a catch."
Rodgers also gave an insight into the difficult personal time he was going through while manager at Anfield and discussed both his current role at Celtic and potential return to England.
Agger loving Anfield rerturn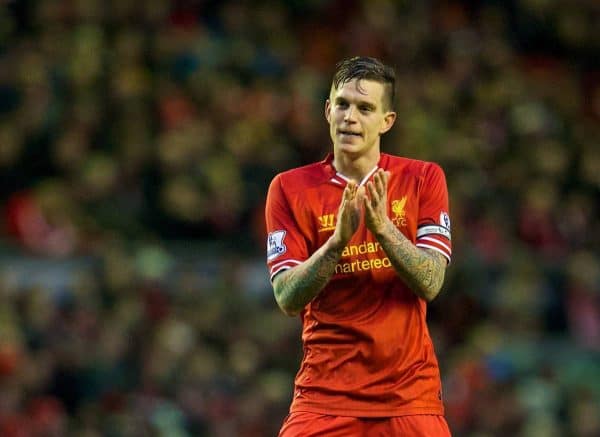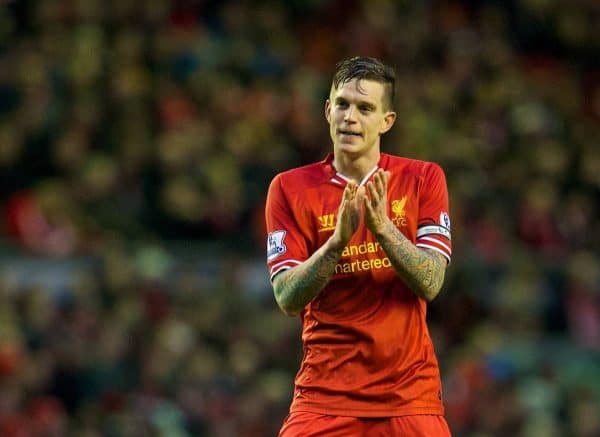 Iconic former centre-back Daniel Agger was delighted to play a part for Liverpool Legends against their Bayern Munich counterparts at the weekend.
The Danish ex-defender joked that he wasn't happy to concede so many goals in the 5-5 draw, but hailed the crowd for making the charity event happen year after year.
"It was hard but it's always nice to be back, especially in front of a full house," he told Liverpoolfc.com.
"I haven't touched the ball since the Sydney trip last year, so it was nice to touch it again but it's getting harder and harder.
When you get out of football, it's difficult to reproduce that in anything you do. That has been the hardest thing for me. It's always nice to see the guys and to play alongside them is even better."
Welsh duo suffer defeat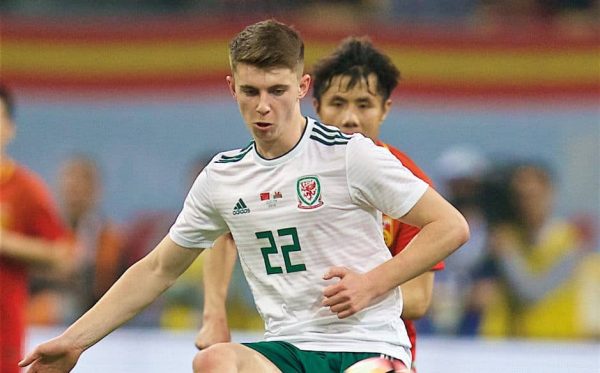 Harry Wilson played 70 minutes and Ben Woodburn was an unused substitute as Wales suffered defeat to Uruguay in the China Cup final on Monday.
Wilson started the final for his nation, as he did the earlier game against hosts China, but couldn't help Wales find a route to goal on this occasion.
His free-kick delivery gave the best chance of the match, however, with Gareth Bale's header saved at the far post just before half-time.
Wilson again played in a hard-working but offensive-minded role, between a third central midfielder and a support for the attacking line, and has quickly shown he can become a key part of the side under the new management.
He now has three senior international caps and the 21-year-old scored his first Wales goal last week.
Karius into top 10 in Europe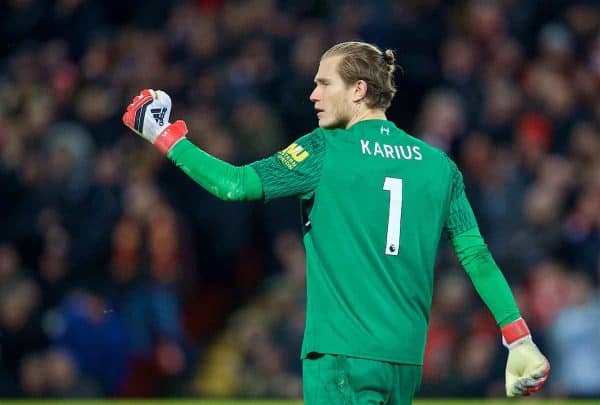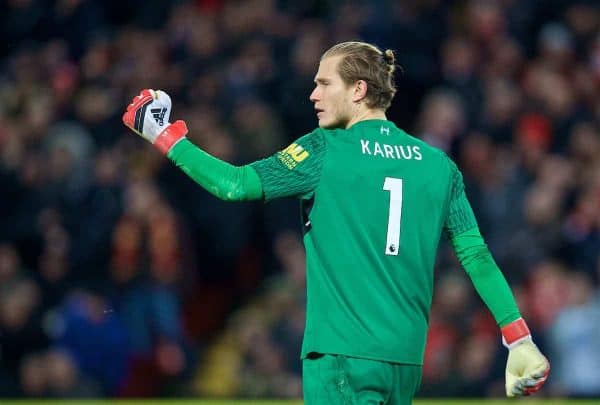 Loris Karius has been largely excellent in goal for the Reds since taking over as Jurgen Klopp's No. 1, and his performances are now backed up by the latest findings from the Football Observatory.
CIES have published their latest data naming the top 10 performers in each position based on such factors as distribution, recovery and chance creation—and Karius features among the top goalkeeping names.
While first place goes to Spurs' Hugo Lloris, and second to rumoured Reds target Alisson of AS Roma, Karius comes in at an impressive ninth.
Elsewhere for Liverpool, Joel Matip claims seventh for centre-backs, Andrew Robertson is sixth for full-backs, Alex Oxlade-Chamberlain is fifth for box-to-box players and Roberto Firmino is eighth for forwards.
Unsurprisingly, the highest-ranked Red in their respective areas is Mohamed Salah, who sits second in the wingers category behind only Lionel Messi.
The data charts performances across the last three months of domestic league play.