Liverpool are reportedly preparing a summer bid for RB Leipzig forward Timo Werner, and are ahead of their Premier League rivals in the race.
The Reds' scintillating front three of Mohamed Salah, Sadio Mane and Roberto Firmino have contributed 68 of the side's 103 goals so far this season.
Twelve of the remaining 35 were scored by Philippe Coutinho, who has since departed, while Daniel Sturridge also scored three before his January loan to West Brom.
The only other player in Jurgen Klopp's squad to score five or more goals so far is Emre Can (six), highlighting the need to add depth to his attacking ranks.
According to the Independent, Werner could be the player Liverpool target in order to do so, and they are said to be "monitoring" the 22-year-old "ahead of a potential move."
This is far from a concrete claim of intent, but interestingly the report continues to suggest the Reds are "at the front of the queue for his signature."
Man United are among the other sides touted with a move for Werner, but Klopp "has shown by far the strongest interest," which could prove key.
However, they concede that "negotiating with Leipzig may be difficult" due to the Naby Keita deal.
And "there is also the concern that Werner has spoken in the past about how United would be his dream move, but Liverpool have so far shown much more willingness to go for the forward."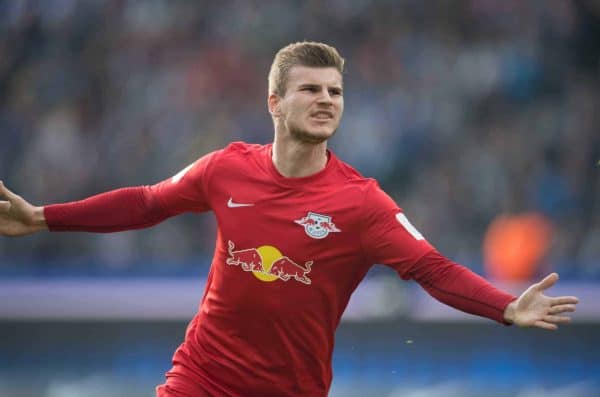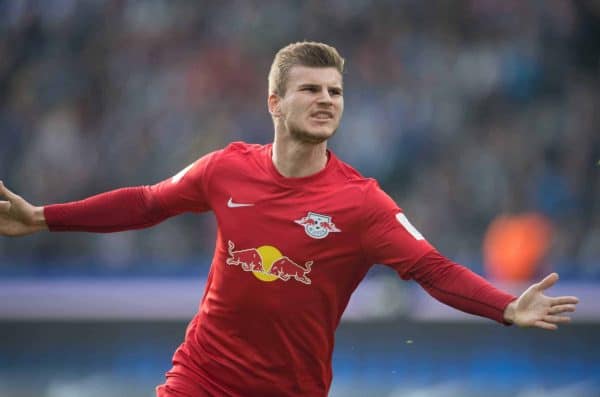 It would be negligent to read too much into these claims, notably as the Independent's report on Liverpool's continued interest in Thomas Lemar last month was ruled out by the Liverpool Echo a day later.
Furthermore, as stated, speaking to FourFourTwo at the beginning of March the forward said that "when I have to decide, I'm more Man United than Liverpool."
While he revealed that "playing in the Premier League is a dream for me," Werner also added that he wasn't planning a move to England "in the next few years."
Nevertheless, Coutinho spoke of a similar allegiance to his club at the start of 2017, saying "you define the success of a player by his loyalty or his titles. Or both."
Seven months later the Brazilian handed in a transfer request, and a year on he had completed a £142 million move to Barcelona.
That is not to suggest Werner possesses that same lack of integrity, merely to highlight the transient nature of a footballer's 'loyalty'.
And having scored 38 goals in 67 games so far for Leipzig, there is little arguing Werner would be an excellent addition to Klopp's squad, and an upgrade on Danny Ings and Dominic Solanke.