Liverpool were linked with a move for Timo Werner in the German media at the weekend—but the suggestion closer to home is that Jurgen Klopp does not want a new striker.
One of the big decisions facing the club this coming summer is how to supplement the spectacular front three with a new face to provide depth to such quality.
Germany international Werner, a club-mate of Liverpool-bound Naby Keita, has been seen as an ideal addition by fans and media alike, leading to speculation the Reds would be looking at a big-money bid for the RB Leipzig forward.
But Monday's media suggest that not only is Werner not on Jurgen Klopp's agenda, but that the boss will not be looking to add a centre-forward of any kind.
James Pearce of the Echo reports that Klopp is happy with the cover he has for first-choice forward Roberto Firmino and only promotions from within will alter that.
At present, Dominic Solanke and Danny Ings are the backup options for the Brazilian No. 9, but neither have scored a first-team goal this season.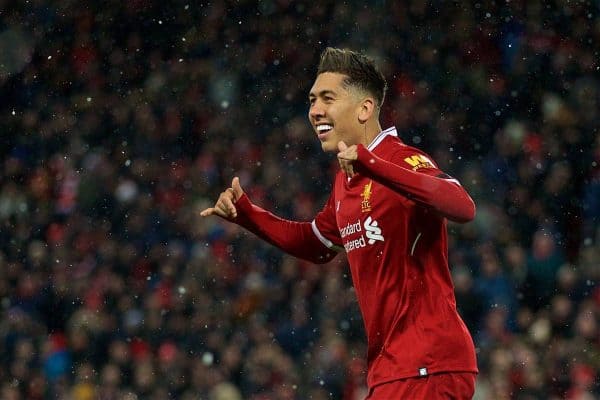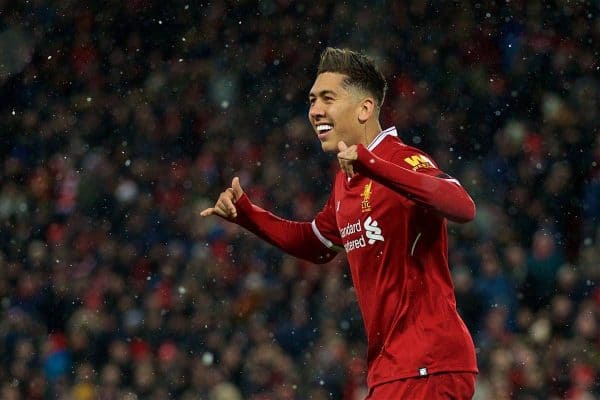 Additionally, teenage attacker Rhian Brewster is to be fast-tracked into the first-team squad, reports Pearce, bolstering the alternative options—as well as increasing the inexperience of the supporting group.
Daniel Sturridge and Divock Origi are the Reds' senior forwards out on loan this season, with neither impressing since the turn of the year at their respective clubs and neither looking solid bets to have an Anfield future.
While the decision not to spend a massive sum on a forward who wouldn't be guaranteed a place might be understandable—Werner is rated in some parts at close to €100m€—fans might be surprised to hear that no new striker at all will be forthcoming.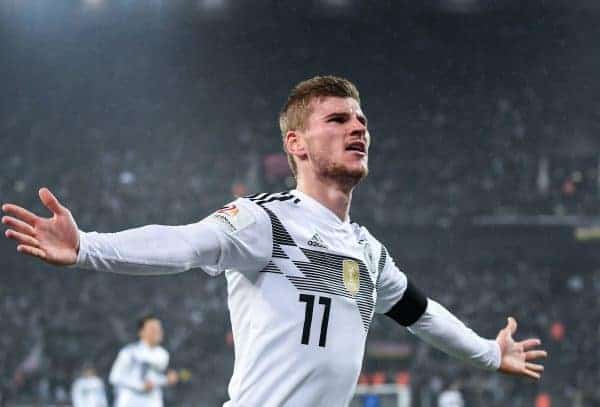 Firmino is resilient, consistent and exceptional, but even a month-long absence for the Brazilian would leave supporters wondering just how the team might cope.
Improved involvement and fitness for Ings notwithstanding, none of the backups have as yet showcased their ability to find the back of the net on a regular basis.
It would place more emphasis than ever on the need for a top-class wide forward addition who was able to contribute to goalscoring, as well as a better return from those in midfield.