An outstretched finger offered in your general direction. A childish request to pull it. A loud expulsion of air and a nasty smell. Steven Scragg reckons that Liverpool fell for the oldest trick in the book at Old Trafford on Saturday.
The teachings of the Hanna-Barbera classic 'Wacky Races' did nothing to prepare you for footballing days like these.
Had Dick Dastardly been allowed to win from time to time then it would have been a far more representative reflection of how life will bite you sometime once you've grown up.
Two goals conceded from two balls hit from distance. Meat-and-potato football, which could have been lifted from the big book of the 'How To Do Football' philosophies of Alan Cork and John Fashanu.
Wimbledon weren't pretty, but they were admirably effective.
You Can't Give Away Goals Like That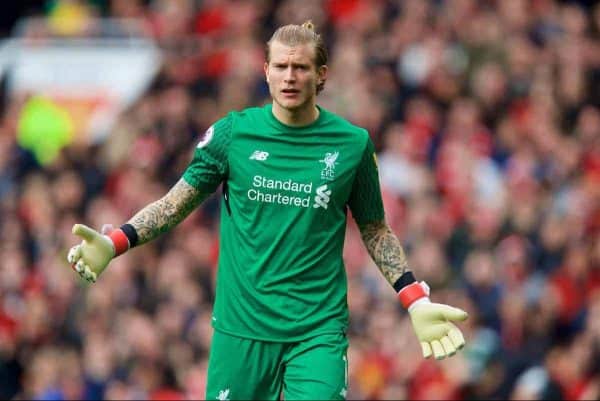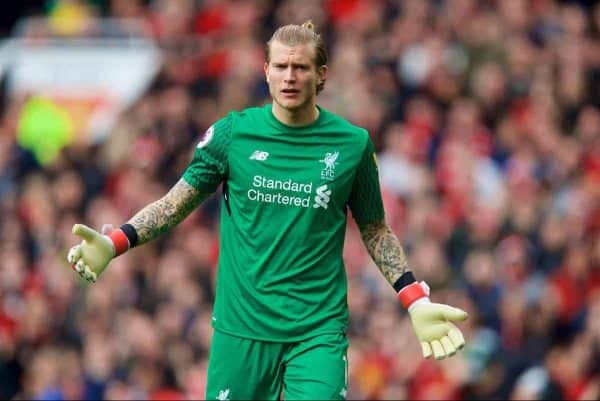 Trent Alexander-Arnold is being targeted as a weakness by teams which use aerial bombardment as a primary attacking weapon.
Yes, it was Dejan Lovren who lost those aerial battles, but it is on the pickup that Alexander-Arnold is being targeted.
On occasions, he has been caught out of position, at times he has been too easily turned.
Alexander-Arnold should be no scapegoat however. He is a player with talent in abundance and he will have better days at Old Trafford than this one.
There are flaws in his game to be worked on however, and in Jurgen Klopp he has one of the greatest coaches in the game with which to do that.
Combined to an ill-timed brain fart performance from the recently improved Lovren, and this is where the game was won and lost.
These were two entirely preventable goals. On another day, we would have prevented these goals.
Pragmatism Wins the Day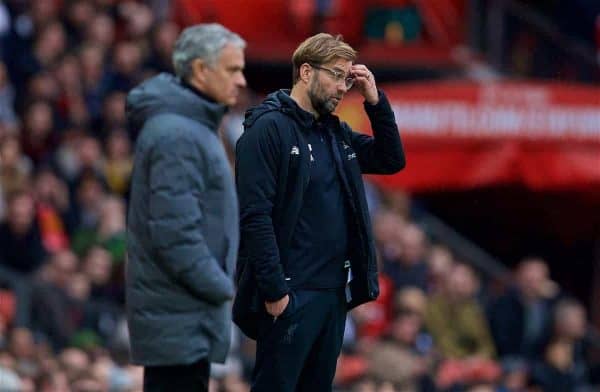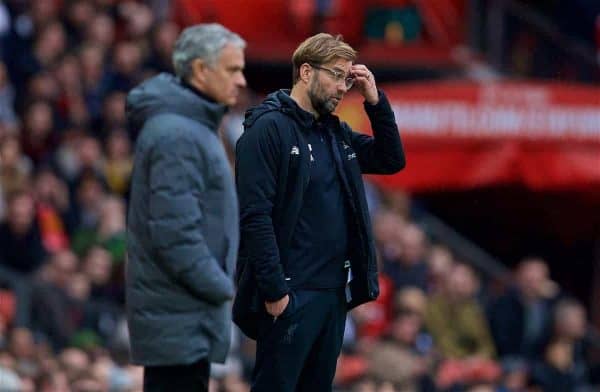 This wasn't a Man United masterclass by any means. This was Liverpool falling for the pragmatic approach of Jose Mourinho.
Mourinho fears expansive, fast and skilful opponents.
Mourinho is also a tactical genius. He excels in the bludgeoning sucker-punch, and the strangulation of a game when he obtains the lead.
Still, this was Mourinho holding out a finger, Klopp pulling it and Mourinho farting, then walking away laughing at how Klopp fell for it.
Pragmatic football will always have a place to grow in dark corners, but it will only win sporadic battles rather than the aesthetic war.
Somewhere, someone is currently creating a new pragmatism which will sweep football one day down the line, but that someone isn't Mourinho.
He can only deal in old currency.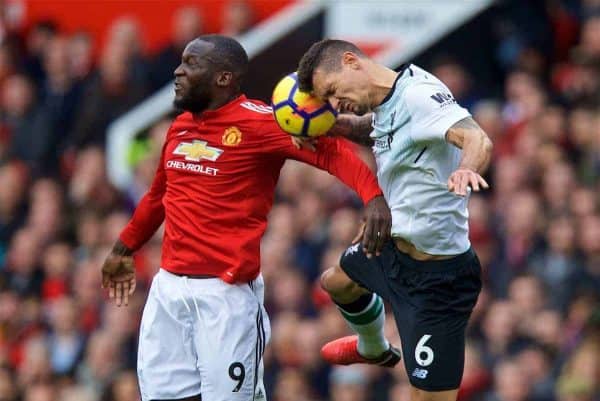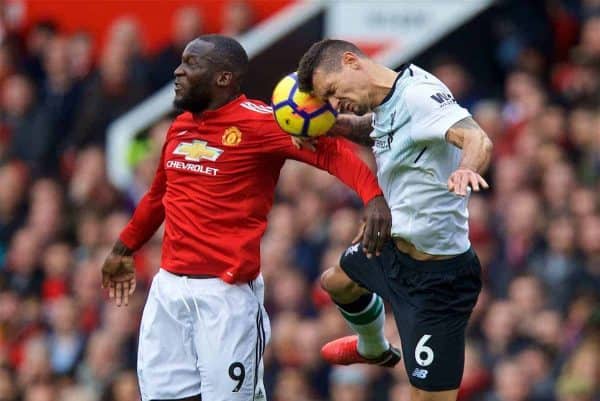 Mourinho and Manchester United are a form of footballing Brexit.
We'll be shaking our heads about this one for some time to come. We walked away from Old Trafford having been outwitted, rather than outplayed.
In the coming seasons, providing the composition of the club's ethos' remain the same, then in the next 10 games between these two clubs Liverpool will prevail in more of them than United will.
Pragmatism will only hold back the tide for a limited amount of time.
This isn't said out of bitterness, but out of the first-hand perspective of how Liverpool fared during the Gerard Houllier era, and to how they also fared during the 'Pragmatism-Lite' days of Rafa Benitez.
There is a possibility that the next two games between the clubs will be played out before this season draws to a close.
I'd quite happily take them in the draw for the quarter-finals of the Champions League. Not out of bravado, but more for the way that Klopp won't fall for Mourinho's outstretched finger in the same way as he fell for it on Saturday.
Predictably Poor Refereeing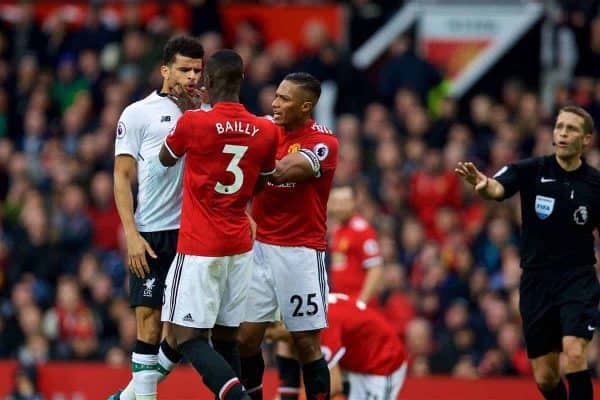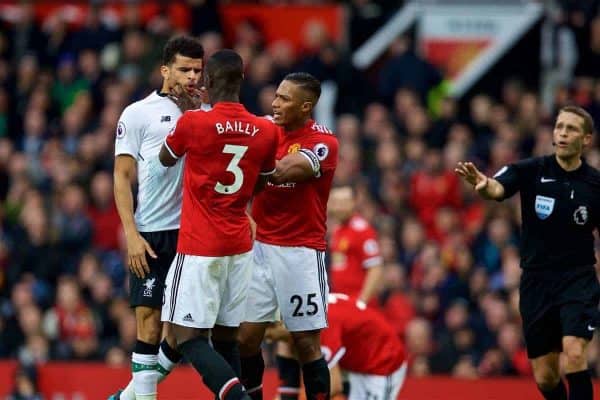 Big games are won and lost by the finest of margins.
We showed a degree of character to push for a route back into this game, when it would have been all too easy to curl up into the foetal position.
A cute backheel flick by Eric Bailly embarrassing David De Gea at his near post.
Once that happened, I expected us to take something from the game, which is testament to how much confidence Klopp has instilled into this side.
Marcus Rashford, the match-winning contributor, might well have been sent off by a braver referee, while there were three valid 'discussions' to be raised on potential penalties.
What we need when we go to Old Trafford is strong performances from strong men, and that goes for the match officials as much as it does for those with a Liverbird on their chest.
To gift United two goals, and then suffer the effects of a referee paralysed by the fear of upsetting the home side, was a bridge too far.
Psychological Blow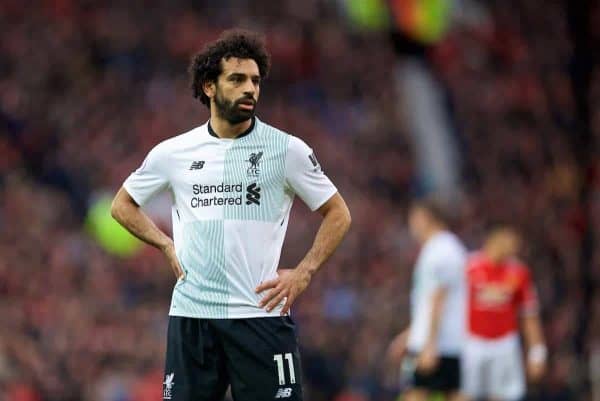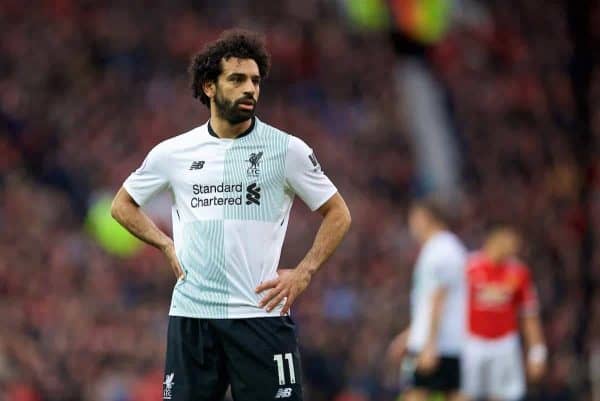 We need to ensure that we don't stew on this result as the psychological blow defeats at Old Trafford have often been.
We really are better than that.
We made a handful of basic and avoidable errors on Saturday.
Alexander-Arnold wasn't given the secondary support he needed, our midfield lacked that important element of guile to pick United's defensive lock, and Mourinho's tactics successfully kept Mohamed Salah, Sadio Mane and Roberto Firmino at an unfamiliar distance from one another.
Should we return to Old Trafford this season for European endeavours, then I'd back Klopp to find the remedies to those three failings.
There is the need now for Klopp and his team to take a deep breath, to think about, and to store how frustrated they've been made to feel by Mourinho and United.
There is a need to syphon off a helping of that frustration to be taken out on Watford next Saturday, but also to store enough of it to be taken out on United the next time we cross their path.
I hope we cross their path again very soon.