If Liverpool follow up their reported interest in AS Roma goalkeeper Alisson this summer they won't find negotiations as simple as with Mohamed Salah.
The Reds secured arguably the deal of the season in signing Salah from the Serie A side for just £36.9 million in June, rewarded so far by 36 goals.
Salah hit the ground running on Merseyside and has produced one of the most impressive debut seasons in recent memory, serving to underline a great piece of business from Liverpool.
Prior to Loris Karius' reinstatement as Jurgen Klopp's No. 1, and the German's subsequent strong form, another raid of Roma's squad was expected ahead of 2018/19.
While it remains to be seen whether Klopp is truly convinced with Karius, either way Roma president Jim Pallotta claims they are in a much better position with Alisson than they were Salah.
"There's a frustration on my part that people say Roma are a supermarket," Pallotta told Sirius XM.
"When you think about it, [Miralem] Pjanic had a release clause and he had to go.
"Salah is tearing up the Premier League, he said he wanted to leave and had no time left on his contract, so we had no choice.
"There are things that go on behind the scenes that people don't realise, as either players want to leave or there are things we have to do. We're not just trying to sell players."
Pallotta explained how Alisson is one of a host of players "locked up" in long-term contracts, having only signed from Brazilian side Internacional in 2016.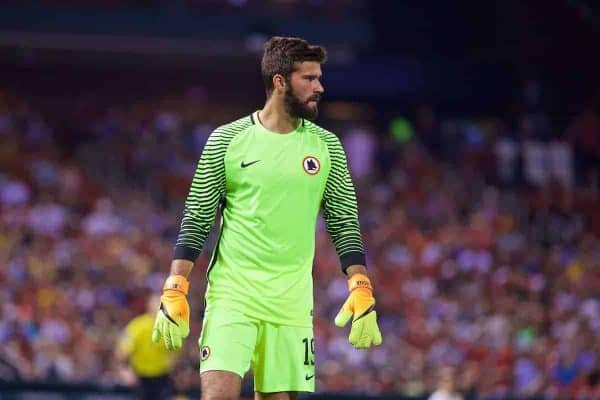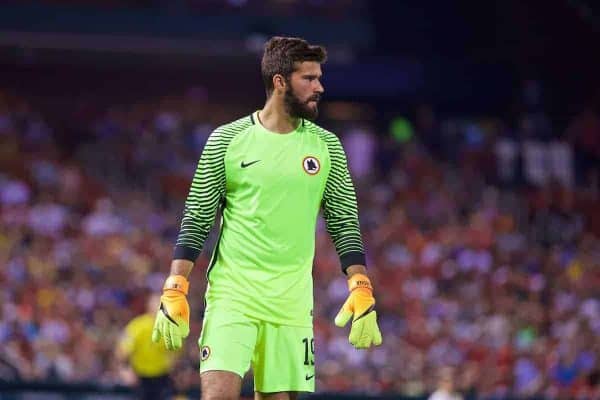 He went on to detail how sporting director Monchi had "a lot of cleaning up to do" on his arrival from Sevilla last summer, as well as "a lot of issues with Financial Fair Play."
"There's a little more work to do, but we've identified a lot of items to make the team better for the next five years," he added.
Roma are seemingly building a young core in Alisson, Cengiz Under and Patrik Schick, and Monchi is similarly reluctant to part ways with Brazil's No. 1.
"He is 26, has room for improvement and gives security to the team, we are happy with his performance," he told Esports COPE.
"Many rumours are circulating about him, but no offers have arrived. We want to keep him with us."
Monchi built a reputation of buying low and selling high at Sevilla, and the arrival of Under as a replacement for Salah last summer is a clear example of this.
Roma could have simply decided Alisson is too integral to sanction a departure, though given Karius' development in recent months Klopp's faith in his compatriot may be well placed.