There has been much talk of a potential mid-winter break for the Premier League in recent weeks; Steven Scragg reckons Porto at home was a snapshot of what we'd be looking at if it becomes a reality.
After winning 5-0 in the first leg, the second leg was always going to be a bit of an anti-climax.
It was always going to be a bit of an awkward evening in many respects.
Not by virtue of an evening where our opponents were ever going to make us sweat over our chances of progressing to the quarter-finals of the Champions League, but in how we should approach a game that was essentially a living and breathing 'dead rubber' tie.
Mathematically speaking, anything was still possible.
Realistically, however, Porto were never going to get the minimum requirement of six goals.
We might be 'Liverpool' but we're not that 'Liverpool' enough to blow a 5-0 advantage on home soil.
How Very Liverpool of Us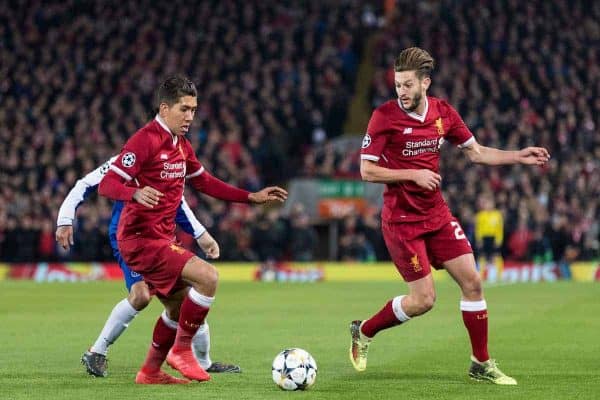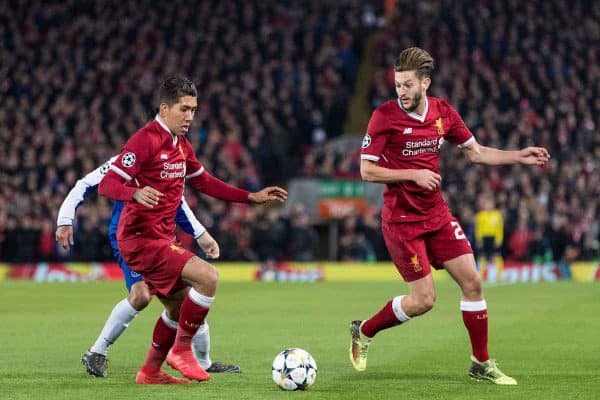 In fact, the concept of performances which are 'very Liverpool of us' have changed somewhat.
Blowing a 3-1 lead away at Bournemouth, to lose 4-3, via slapdash defending and a general on-pitch meltdown might have been 'very Liverpool of us' not so long ago, but the image now of what is 'very Liverpool' is indeed very different.
Now, it is 'very Liverpool' to throw out artisan victories, where it feels odd if any one of the Roberto Firmino, Mohamed Salah and Sadio Mane triumvirate doesn't score in any given match.
I don't know about you, but walking away from Anfield last Saturday against Newcastle, I felt a vague pang of being short-changed that 'only' Salah and Mane found the target.
It's a sure sign that Liverpool are returning to a position where they are ready to try something outlandish once more.
To shoot for the stars. Self-doubt and self-recrimination has been cast off.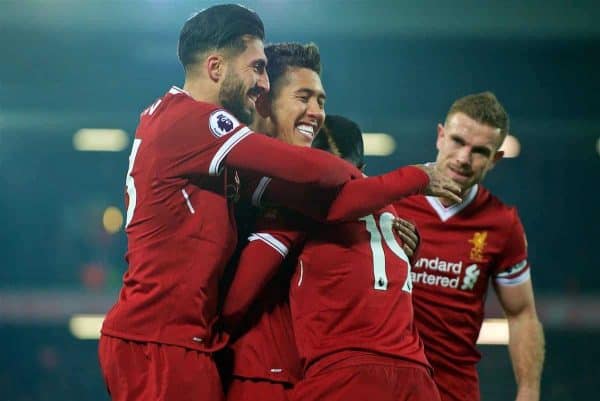 That prolonged period of mourning for the lost Premier League title of 2013/14 is finally over.
Should we win at Old Trafford on Saturday, rather than sit there being entertained and impressed at what we're producing, you'll begin to feel the green-shoots of hope starting to prick away at your psyche.
Give in to it.
The cycle always turns, and you have no option but to travel past hope along the way around the loop at some stage, no matter how much you'd rather avoid it.
We all know that it's not the disappointment that kills you, it is instead the hope that they make you feel.
It has taken almost four years, but the rehab for 2013/14 is now over.
Mid-winter manoeuvres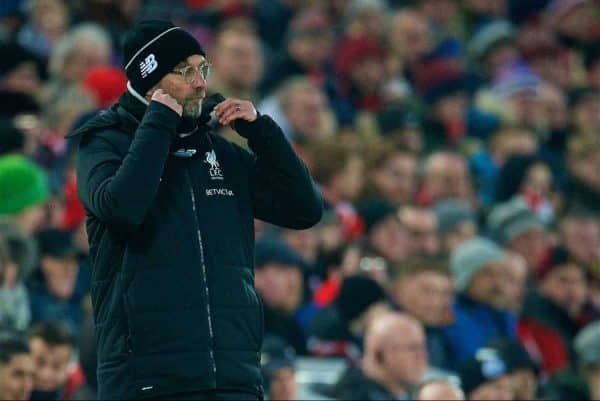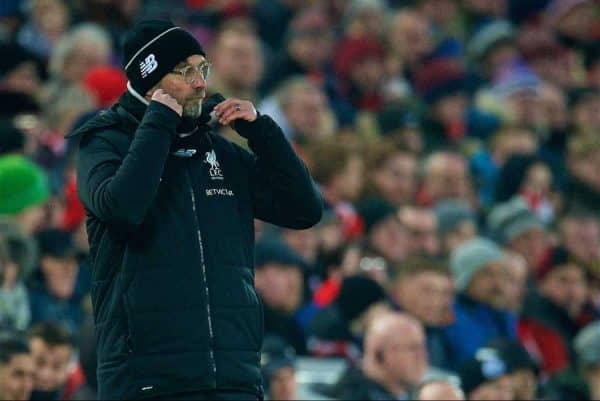 This one against Porto felt like one of those high profile Anfield pre-season friendlies, against European opponents of repute.
This is what I imagine it feels like for clubs from countries that traditionally embrace a mid-winter break. Heading off to sunnier climates, to play lucrative friendlies.
We didn't seem to know whether we were meant to try too hard or not.
If Simon Mignolet doesn't get to play in a game like this one, then injury or suspension to Loris Karius permitting, he doesn't get to play for Liverpool ever again.
One-liners from Jurgen Klopp, about the rules not allowing him to give Everton players some Champions League experience, and a lengthy second-half run out for Danny Ings aside, this is as blasé as you'll see Klopp when it comes to a game of football this season.
Maybe even Klopp himself was left with the mid-winter vibe too.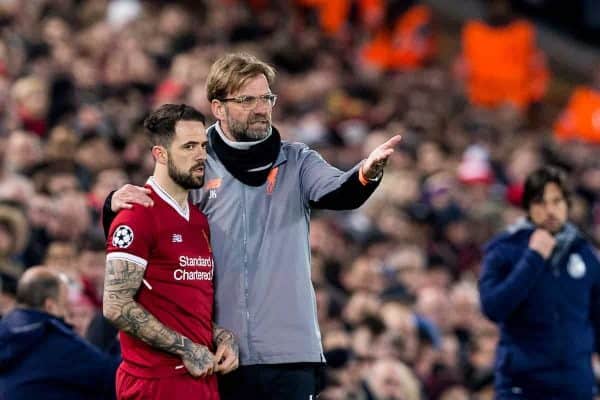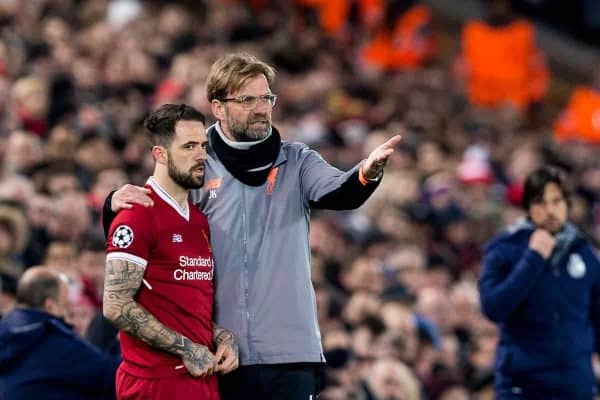 Momentum is priceless, however—which I why I wanted Liverpool to go for the kill again, rather than breeze through a socially awkward engagement.
Going to Old Trafford, after sauntering past Porto could result in a drop off in vibrancy levels on Saturday, compared to Manchester United who will bounce into it, after winning 3-2 at Crystal Palace, from 2-0 down, despite their frailties in having drifted to a 2-0 deficit in the first place.
This is the only real cause for concern in my view with regards to Saturday, on an occasion where we are the team who play the more compelling football currently.
Put simply, this is a fixture where the home manager will be significantly more nervous than the away manager.
A Fitting Tribute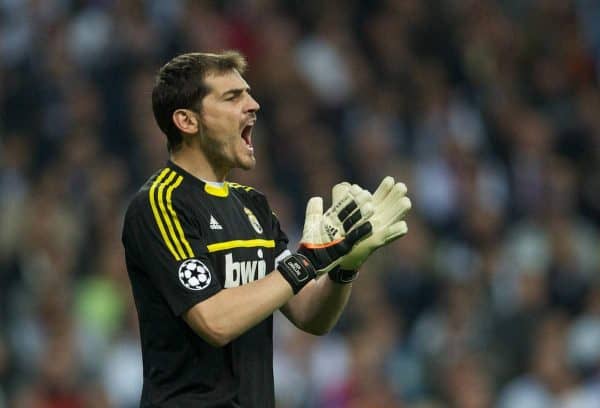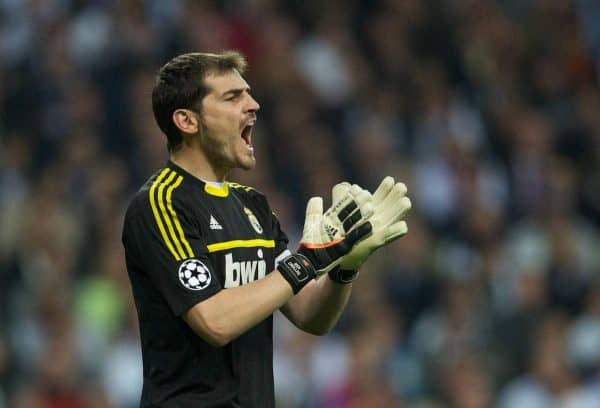 The deserved reception which Iker Casillas received from a respectful Kop was ultimately the highlight of a strange evening.
The applauding of opposing goalkeepers as they run toward the Kop goalmouth is an age-old tradition, one of the finest traditions in football.
It's the type of thing which sets us apart from the rest of English football.
It's the type of thing which makes us feel a part of the wider world, looking to the sea, rather than looking inward to the hills.
Casillas has been a sidelined phenomenon in a way, because of the nature of his departure from Real Madrid.
He'll be 37 years-old when he leaves Porto in the summer. Hopefully he'll play on for a few more years yet.
It seems symbolic, that a short few days before we go to face Jose Mourinho, we were paying tribute to a man in Casillas, who didn't see eye-to-eye with the Manchester United manager, when he was struggling to keep up with Pep Guardiola's Barcelona side during his time at the Bernabeu.
As for Liverpool, we will continue to look toward the sea, in anticipation of the quarter-final draw a week or so from now. We should fear no team, while every team should fear us.
A sentiment we should embrace on Saturday too.