Crystal Palace supporters aren't feeling too confident as Liverpool prepare to face them on Saturday, but do they feel the Eagles can spring a shock?
The Premier League returns this weekend after the international break, with the Reds' trip to Selhurst Park kicking off the action.
Jurgen Klopp's side are in excellent form, having won four of their last five league games, while Palace have lost four out of five in the same competition.
It will be a big test of Liverpool's top-four credentials, though, with a win at a tricky ground taking them a sizeable 10 points clear of Chelsea.
Ahead of the match, we spoke to Palace fan Rory Brelsford-Stewart (@RoryBS) to hear about the Eagles' season, Roy Hodgson, the Reds and more.
Crystal Palace are 16th in the Premier League—how content are you with how things have gone this season?
Overall, I think I'm happy not to be dead and buried after our start to the season, especially considering the amount of injuries we've had.
To not be in the bottom three and with a chance of staying up is amazing after losing the first seven without scoring a goal.
Survival is always our first goal, so ultimately, that will determine whether or not it has been a good season.
Liverpool fans don't think highly of Roy Hodgson for obvious reasons, but he's done well in fairness. How would you rate his efforts?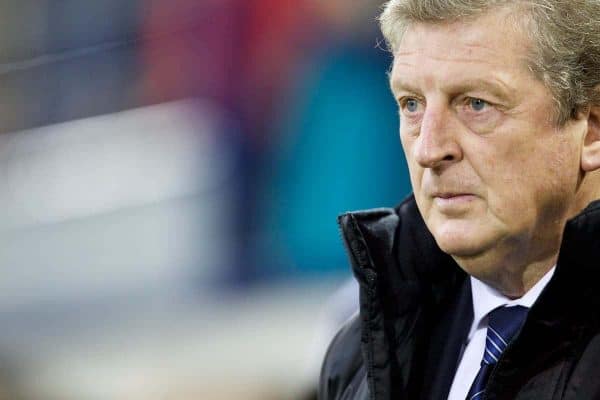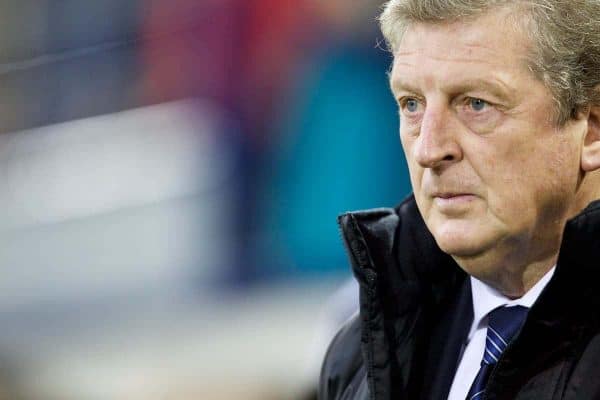 It is understandable why Liverpool don't rate Roy Hodgson too highly, but I think it's unfair to judge a 40-year career by a few blips along the way, even if his tenure at Anfield was pretty unspectacular.
At Palace, he has worked wonders and transformed us into a decent side again, despite not being backed massively in the transfer market, having half the squad injured and taking over when we were at rock bottom.
He's a local lad too, which always helps.
Do you think you will avoid relegation? And who do you expect to go down if you beat the drop?
I'm never entirely confident—being a Palace fan makes you a pessimist by nature.
Keeping Wilfried Zaha fit and in-form will be key to our survival. If both of those things happen I think we will stay up, but another long-term injury to him would send us down.
My three to be relegated would be West Brom, Stoke City and West Ham.
Who have been Palace's three best players this season?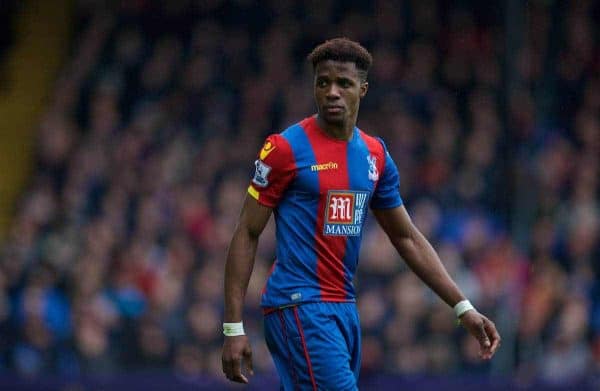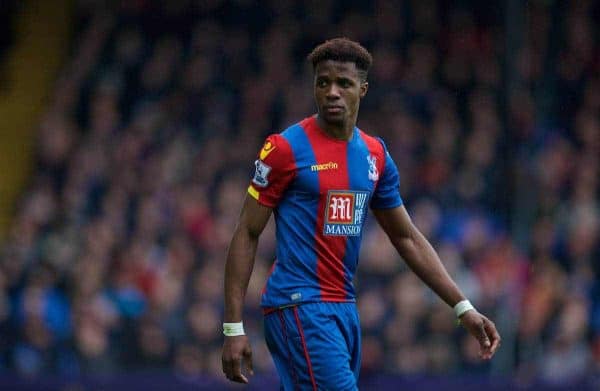 Zaha. To put it simply, he is our best player. When he's on top form, he's one of the best players outside the top six, and can be unplayable on his day.
James Tomkins. He's been a very underrated defender for us since his arrival and is starting to get the recognition he deserves.
He's kept fit and put together a long stretch of games, and is as important at the back for us as Mamadou Sakho. When the two of them play together, we look really good defensively.
Luka Milivojevic. He has become the heartbeat of our midfield and our captain, despite only being at the club for just over a year.
He's the tough-tackling midfielder we were crying out for after Mile Jedinak left, but he is a good technical footballer at the same time.
If he has a good World Cup for Serbia, he may move to a bigger side in the summer.
What have you made of Liverpool's campaign to date?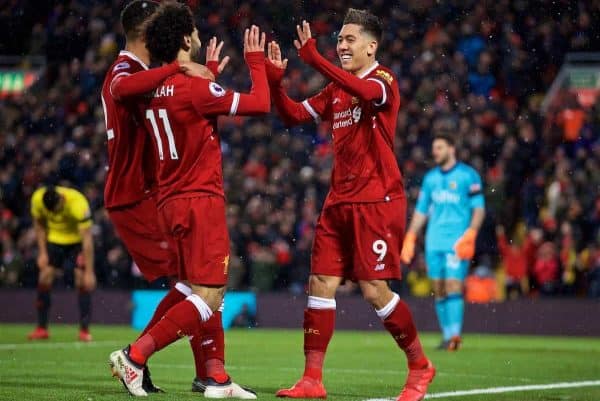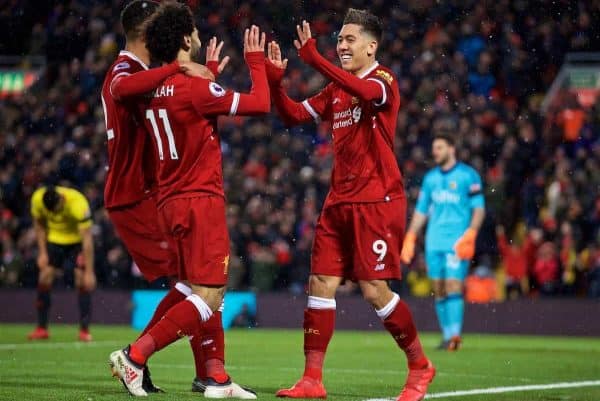 Pretty impressive.
The attack has obviously been amazing this season, led by that attacking trio, and you have continued to thrive despite selling Philippe Coutinho.
Progress seems to have been made defensively in recent months as well, and I think that there is a lot more to come from Virgil van Dijk. I have also been impressed with Loris Karius over the last few months.
A trophy would have been a nice addition to your season, assuming you don't win the Champions League, but it has been decent, regardless.
It is pretty hard to compete with the riches that the Manchester clubs are afforded.
Do you think they will finish in the top four, and if so, at whose expense?
Yes, I think you will comfortably.
You're much better than Arsenal, Spurs and Chelsea, so will have no problems keeping all three of those sides below you.
If you could pick one Reds player to improve Palace the most, who would it be?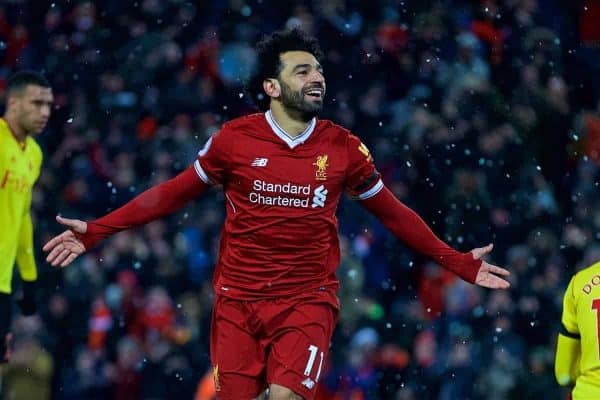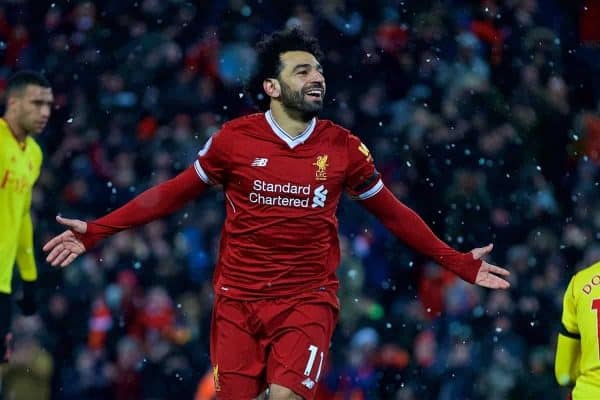 I rate a lot of your players highly, but I would be silly not to take Mohamed Salah after the season he's had for you.
Every team could do with a player that is going to end the season with 40-50 goals across all competitions.
He is a fantastic player to watch.
Looking ahead to Saturday, where will the key battles take place?
Keeping your front three quiet will obviously be the most important area for us, but it has been shown by Man United that it can be done.
Exploiting the long ball could also be key for us, after you struggled against that at Old Trafford.
The worry for us is how well you responded to that disappointing performance.
Finally, hit me with your prediction…
I think you will have too much for us, despite us giving a good account of ourselves.
Of the seven matches we have left, Liverpool is the only one against a team in the top six, so realistically, I think our points will be won in other games.
I will say 2-1 to the Reds.