A draining Champions League tie against Manchester City ended just 63 hours before Liverpool face Everton, so which players should be rested by Jurgen Klopp?
While the Merseyside derby would rarely be called the match of lesser importance in any particular week, this time around it just so happens to be sandwiched between the two legs in Europe.
Klopp has already made his feelings perfectly clear on the timing of the match, wanting it later to allow full recovery for his players.
But the early Saturday kick-off stands, and the boss will have to utilise his depleted squad to its fullest limit to ensure a competitive 11 takes to the Goodison Park pitch—before the trip to the Etihad just three days later.
This Is Anfield's Karl Matchett (@karlmatchett) debates which players should be rested and rotated for the derby, along with Jack Lusby (@jacklusby_), Henry Jackson (@HenryJackson87), Jonathan Higgins (@Jhiggins3) and George Haberman (@Haberman32).
KARL: Change of shape and a goalless front pairing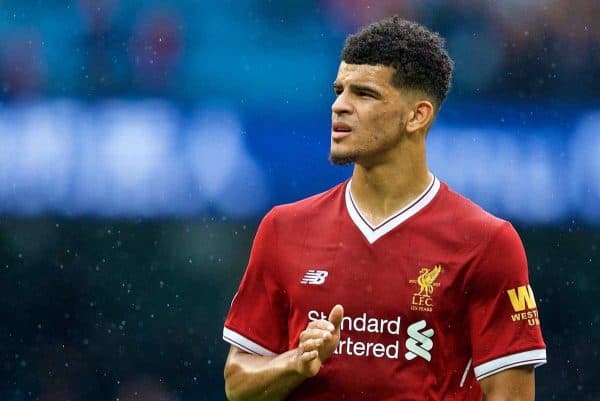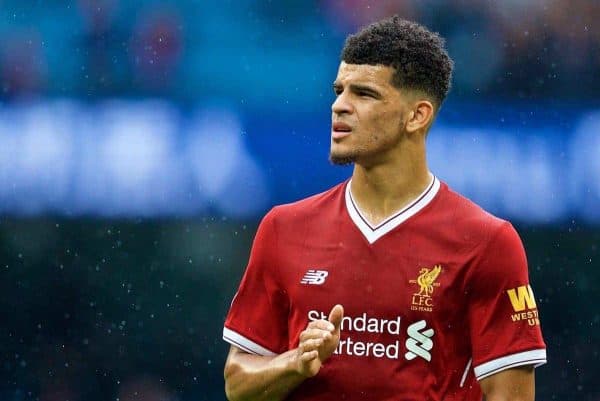 Full-back is first on the agenda. Nathaniel Clyne and Alberto Moreno both have a lot to do to win back any kind of regular spot, so there's no better match to do it in than this one.
Trent Alexander-Arnold and Andrew Robertson simply have to be rested, but keep the centre-backs as they are—familiarity in this position is as important as fitness.
I'd be changing shape: four across the midfield, both to shut off counter-attacking chances for Everton and to rest the entire front line.
Milner should get a break after the work he put in against City, and Emre Can should be left to recuperate fully to ensure he's able to fill Henderson's role for the second leg.
Which leaves the wide positions looking thin, admittedly.
If he's fit, let Ben Woodburn take one flank and have the chance to impress—he's barely had a look-in this term—and the other can be between Oxlade-Chamberlain and Mane, neither playing the full match.
Two up top, Ings and Solanke both given the opportunity to show they can genuinely be an option for more regular first-team action going forward.
It would be a great time to open their account for the campaign!
4-4-2: Karius; Clyne, Lovren, Van Dijk, Moreno; Mane, Henderson, Wijnaldum, Woodburn; Ings, Solanke.
JACK: Throw in a teenage debutant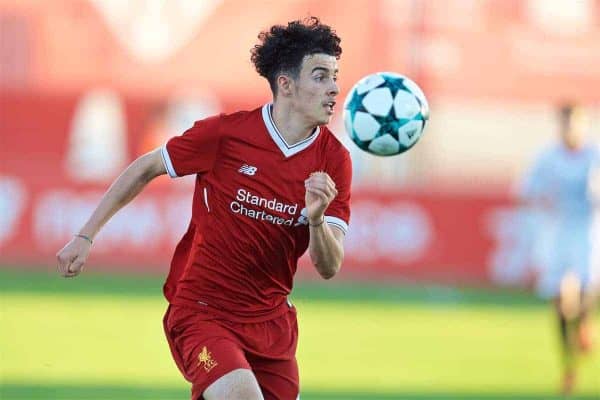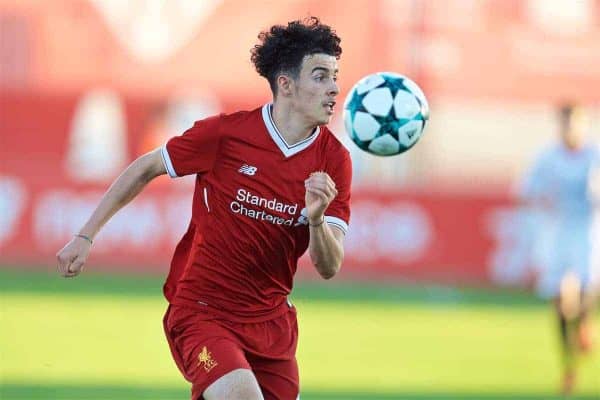 I'm going for five changes from midweek, assuming Klavan, Can and Woodburn are all still out along with Matip, Gomez and Lallana, resting players whenever possible.
It's a no-brainer switching out both full-backs, as they're the position with the most depth, and bringing Clyne back into the fold is vital in this busy end to the campaign.
In midfield, Henderson's suspension for the second leg means he should definitely start, and despite his freakish fitness I'd keep Milner fresh for the Etihad, starting Wijnaldum after his cameo on Wednesday night.
This would see Oxlade-Chamberlain move into attack to give Salah a break after his injury scare, while Ings could come in to replace Mane, who played 90 minutes against City unlike Firmino.
My wild card comes in the form of Curtis Jones, who has been training with the first team since February, and despite only being 17 I believe he'll cope with the pressure. Plus he's a Scouser…
4-3-3: Karius; Clyne, Lovren, Van Dijk, Moreno; Henderson, Wijnaldum, Jones; Oxlade-Chamberlain, Ings, Firmino.
HENRY: Emre Can's timely return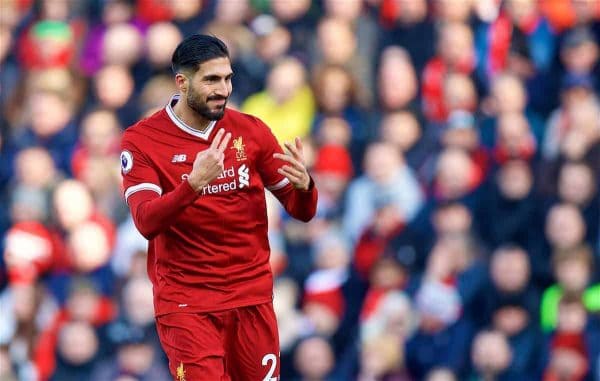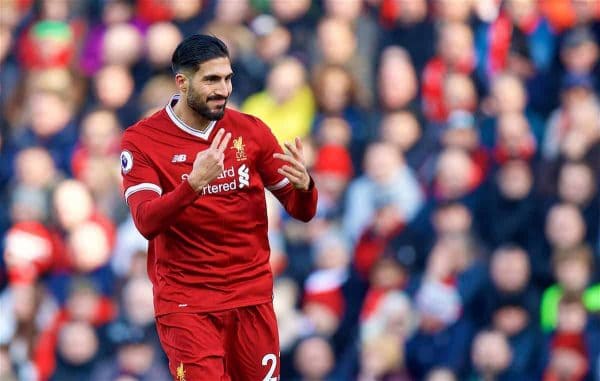 Sod it, just play a bunch of 11-year-olds, I really don't care!
Maybe that's going too far, considering the derby is always big and a top-four finish is not sealed yet, but it has to play second fiddle to next week's second leg at the Etihad.
I would make numerous changes to the side, from back to front.
Alexander-Arnold, Andrew Robertson, Salah and Roberto Firmino should all be given the afternoon off and wrapped in cotton wool for next Tuesday.
Jordan Henderson should start because he is banned for the return leg, and I would bring Emre Can back, assuming he is fit.
Nathaniel Clyne should be given a go at right-back, and although I would like to leave out Virgil van Dijk, there is a serious centre-back shortage right now. Playing Conor Masterson would be an almighty risk.
4-3-3: Karius; Clyne, Lovren, Van Dijk, Moreno; Henderson, Can, Wijnaldum; Mane, Ings, Solanke.
JONATHAN: No risks, no Firmino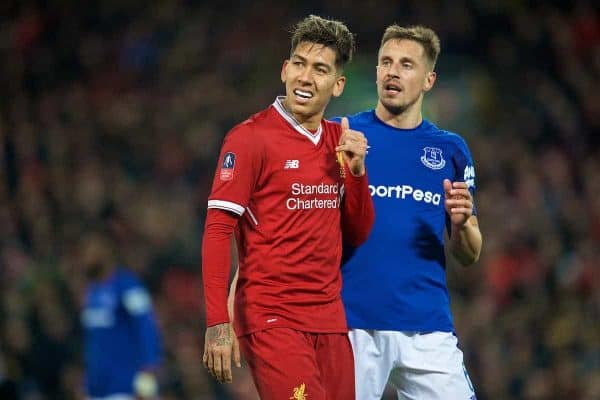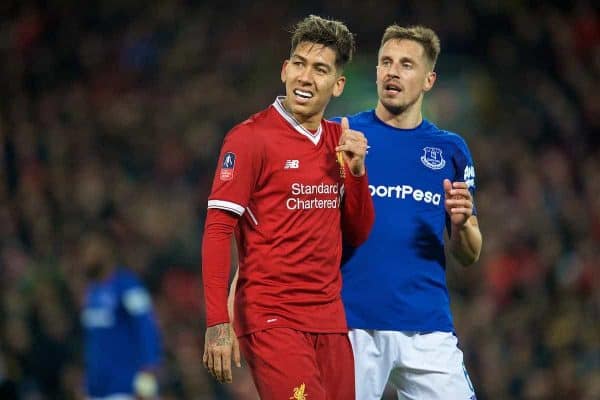 It speaks volumes about our progression that a derby isn't the biggest game or priority of our week.
Henderson has to start for me to rest Can, as he will be needed for the second leg. I'd also like to see Salah and Bobby rested.
Solanke started the derby back in December and I would like to see him start again.
Both full-backs, Trent and Roberson, put in a huge volume of work last night; depending on their recovery I'd be looking at giving them a breather and going with Moreno and Clyne on Saturday.
With such a short recovery time it's vital no risks are taken with any players.
4-4-2: Karius; Clyne, Lovren, Van Dijk, Moreno; Oxlade-Chamberlain, Henderson, Wijnaldum, Mane; Ings, Solanke.
GEORGE: Danny on the W-Ings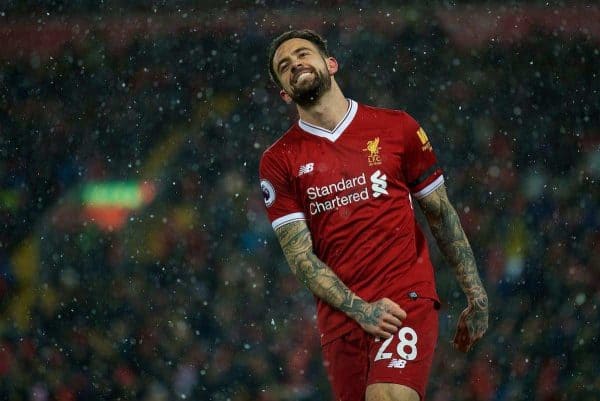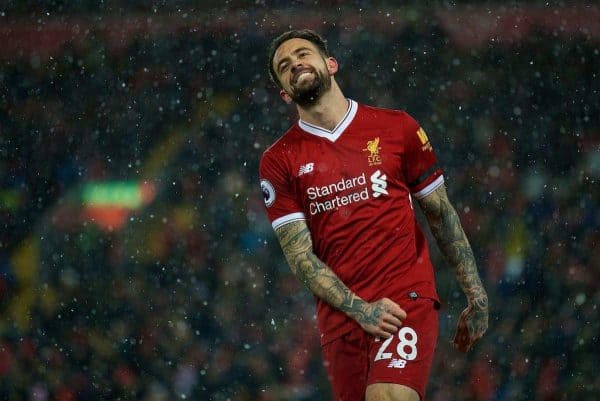 I would like to see Klopp rest both full-backs in preparation for City so they're fully fit and ready to dominate their wings.
If Ragnar Klavan is ready to play I'd start him over Lovren, as it would be good to give him some game time in case he's needed for next Tuesday.
Henderson has to play as he's suspended for the second leg, so we have to pray Can is back and fit by next Tuesday.
I'd bring in Wijnaldum and give Oxlade-Chamberlain a rest, as he's so important when it comes to interlinking the midfield and attack—it's essential that he's fully fit and raring to go for midweek.
It appears that Salah came off as a precaution yesterday and is fine, but I wouldn't take any chances with him so would rest him at Everton.
Equally, Firmino looked tired and it's vital he's at 100 per cent, pressing the City players from start to end on Tuesday, so he's rested too.
4-3-3: Karius; Clyne, Van Dijk, Klavan, Moreno; Henderson, Milner, Wijnaldum; Ings, Solanke, Mane.