Liverpool have been linked with a move for Portuguese midfielder Ruben Neves this summer, and his current captain has likened him to Steven Gerrard.
Conor Coady progressed through Liverpool's youth ranks and made two appearances for his boyhood club in 2012/13.
Coady is now captain at Wolves, where Neves has been a star man as the Midlands side romped the Championship title this season.
So the 25-year-old is well placed to comment on his current midfielder and his former captain at Anfield.
"Ruben Neves is by far one of the best players I've ever played with," Coady told BBC Radio Merseyside.
"When I was coming through, Steven Gerrard was playing more as a sitting midfielder under Brendan Rodgers.
"Ruben is very similar, in terms of his passing range. The way he manipulates the ball around his feet and picks out passes.
"And the goals he has been scoring are sensational. He's got six, all from outside the box."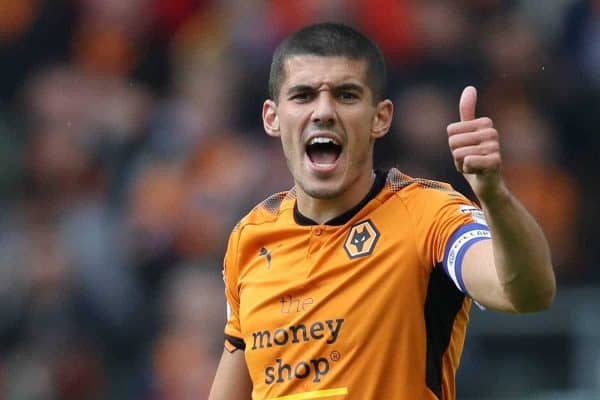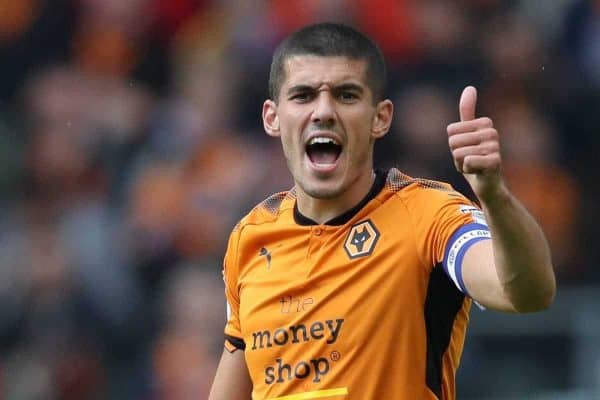 Earlier this month, it was claimed by a reliable Portuguese journalist that Neves was heading to Liverpool in the summer and that talks had begun between the two clubs for the 21-year-old.
"He's very special," added Coady. "He's a very talented footballer but, more importantly, he's a great lad.
"He had a lot of people talking about him at the start of the season, saying 'he's coming from Porto, would he be able to adapt to the physicality?'
"But he's took to it like a duck to water. He's only 21 and he's playing well beyond his years.
"He came wanting to learn and he listens, he talks and he helps the other boys. Everything he's brought to the table has been fantastic."
Neves has been linked with Liverpool before and former first-team coach Pepijn Lijnders, who worked with Neves at Porto, is said to have recommended signing the midfielder before he went to Wolves last summer.
At 21, he still has plenty of room for development, and what's clear is that he will become a star name in the Premier League, whether at Anfield or not.