Liverpool's 2-1 win at Crystal Palace highlighted a familiar problem for Jurgen Klopp to consider ahead of Wednesday's clash with Man City.
The Reds fought back from a goal down to secure their 19th win of the Premier League campaign, maintaining their hopes of a second-placed finish come May.
Stepping off the turf at Selhurst Park, however, Klopp's side will have swiftly turned their attentions to Europe, with City arriving at Anfield for the Champions League quarter-final first leg in midweek.
Another victory against a lesser side, particularly after the international break, will be a confidence-booster for Liverpool as they prepare for their biggest challenge of the season.
But the way in which Palace exploited the right-hand side of Klopp's back line should be a cause for concern.
And setting up the Reds for victory over City as they bid for a place in the semi-finals, plugging the gap at right-back is of paramount importance.
Hodgson Follows Mourinho's Blueprint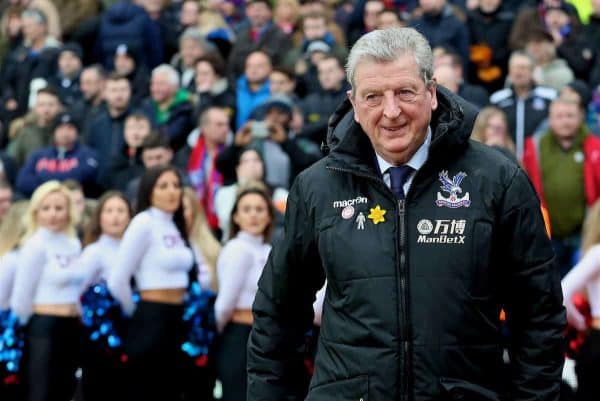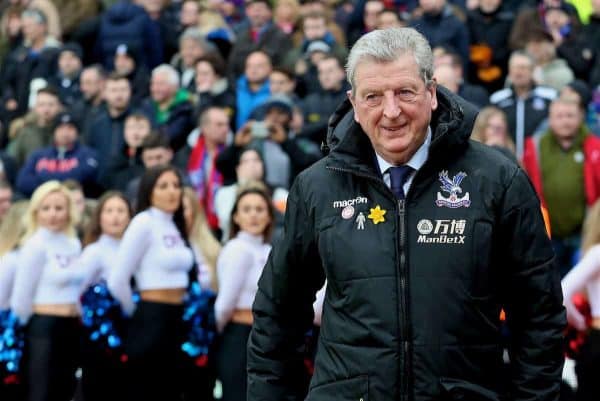 Pitting Klopp against Roy Hodgson on Saturday provided a stark reminder of the progress Liverpool have made as the decade has gone on.
Back in 2010, the Reds were playing some of the most turgid, uninspired football in recent memory, as Hodgson's distinct brand of conservative play prompted a downward spiral at Anfield.
Fortunately his reign lasted just six months and now, three managers later, Klopp is overseeing a major all-round improvement on Merseyside.
However, that Klopp is a significantly more accomplished manager than Hodgson did not guarantee an easy victory in Croydon, as the opening 45 minutes of the weekend's win highlighted.
Wearing the same colours as three weeks previous, Liverpool were set against in exactly the same way as in the 2-1 loss away to Man United in mid-March.
Palace opted to pump balls long, with ex-Reds striker Christian Benteke the target, while the pacy Wilfried Zaha peeled off and settle into the space between Joel Matip and Trent Alexander-Arnold.
Zaha, the Eagles' best player, took advantage of the inexperienced Alexander-Arnold much in the same way United's Marcus Rashford did in the defeat at Old Trafford.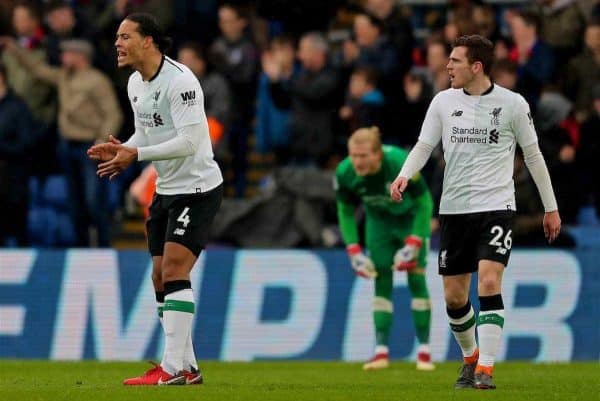 It was an obvious approach, but one that Liverpool struggled to deal with in the first half, and it was arguably only until an enforced switch to a 3-4-3 formation in the final 20 minutes that the problem was solved.
As James Nalton explained in his excellent tactical analysis of this latest victory, shifting to a back three relieved the pressure on Alexander-Arnold, who instead operated as a wing-back.
Having already restored parity through Sadio Mane's 48th-minute effort, the Reds' system switch saw Alex Oxlade-Chamberlain, Andrew Robertson and Mohamed Salah combine for an excellent late winner.
This provided another victory over a smaller side, but now attentions turn to the most fearsome outfit in the league, standing in their way of a semi-final berth in Europe.
And there remains the possibility that, like Hodgson and Mourinho before him, Pep Guardiola could adopted a similar approach if Liverpool's flaws remain.
Is Pep Willing to Go Long?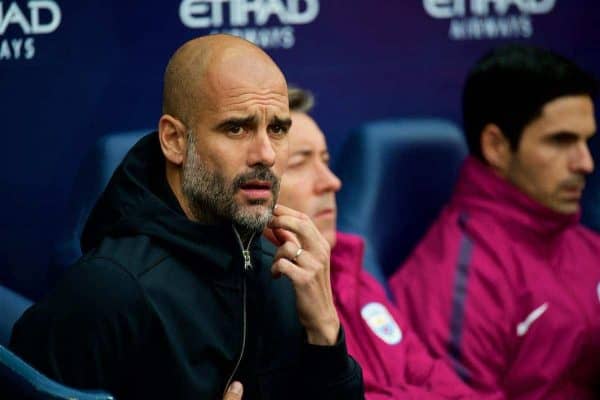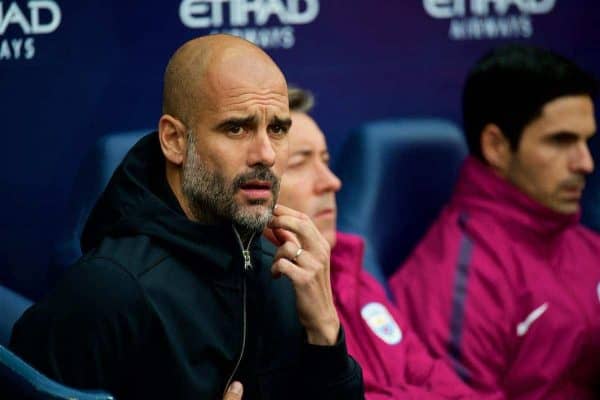 This season, no Premier League has had more possession than City (66.6%), no side has a higher pass success rate (88.9%), no team averages fewer long balls per game (47) and no side wins fewer aerial duels (13.7).
City have played with sheer attacking ferocity this term, controlling games with ease and picking apart sides from the bottom to the top at will.
They are one win away from the title, and their effervescent brand of football makes them deserving champions, as Guardiola's famed ideals have set in well in his second campaign with the club.
However, while Guardiola's approach has, historically, seen his sides keep the ball on the ground, creating opportunities with excellent movement and inspired creativity, he is not dogmatic.
There is no guarantee Guardiola will set his side up to go all-out at Anfield, particularly given the way in which they were dismantled in the last league meeting in January.
Instead, it is feasible that the Spaniard instead takes his cues from his managerial inferiors, having noted a clear weakness in Liverpool's setup.
There is certainly precedent for Guardiola going long against Klopp, with Bayern Munich's comprehensive 3-0 win over Borussia Dortmund back in 2013 a prominent example.
As Rafael Honigstein assessed for the Guardian at the time, "Klopp's all-or-nothing strategy appeared one dimensional" with Bayern "pumping long balls forward."
"[They played] more long balls than in the last three years combined," Klopp explained after the defeat. "They wanted to play around our counter-pressing, our biggest strength."
As Dortmund's biggest strength was their gegenpress, similar can be said of Liverpool, with their fierce quality in the counter-attack thriving on winning the ball quickly and transitioning sharply.
That evening at the Westfalenstadion, Bayern played 105 long passes to Dortmund's 64, with five players attempting 10 or more; no player averaged that many per game over the course of that season.
Guardiola deployed natural defensive midfielder Javi Martinez in a more advanced role, eventually swarming him with the likes of Mario Gotze and Thiago Alcantara, and it paid off.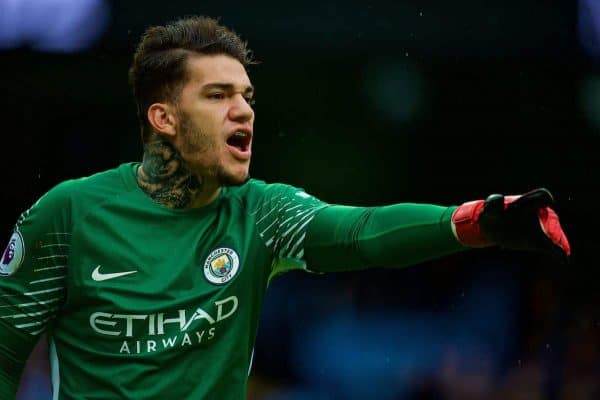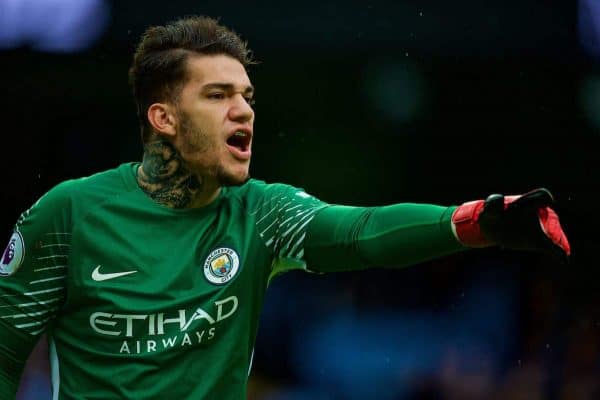 This season City average 47 long passes per game, considerably fewer than the amount played by Bayern in that victory, but more in line with their average for the 2013/14 season.
Guardiola changed his approach specifically to counter the threat of Klopp's side, instead preying on their weaknesses.
And while the personnel are certainly different at City, it is a very real possibility that he does the same to edge a crucial quarter-final clash, with the likes of Kevin de Bruyne, Aymeric Laporte, Kyle Walker and goalkeeper Ederson his creators from range and Leroy Sane his outlet.
Time For Clyne?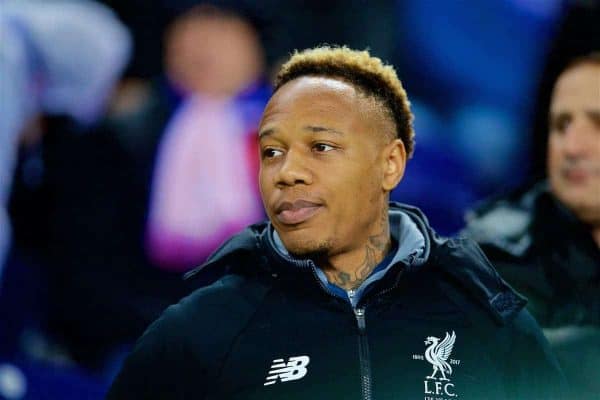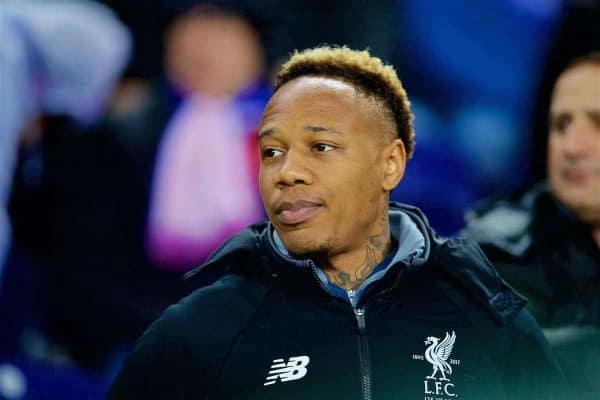 The prospect of Alexander-Arnold struggling in the same way he did against United and Palace may be ignorant of the 19-year-old's maturity and ability to adapt.
But in a two-legged knockout clash, the need for stability is salient, and it is certainly worth considering a change at the back.
Nathaniel Clyne made his first appearance in the matchday squad for Saturday's victory, and though he didn't make it onto the field his presence is a considerable boost.
Having missed the entirety of the campaign so far through injury, Clyne's return to the fold provides Klopp with his first-choice right-back for the first time since last May.
So far, the 26-year-old only has 180 minutes of U23s football under his belt and, therefore, is short of match fitness, but he does have the qualities required to plug the gap exploited of late.
Clyne is a more naturally defensive right-back, with a better understanding of the role and, crucially, is more suited to operating in central areas than Alexander-Arnold.
It would not be remiss to highlight Clyne as a candidate for the augmented centre-back duty Walker took up for England during the recent international break, such is his quality inside.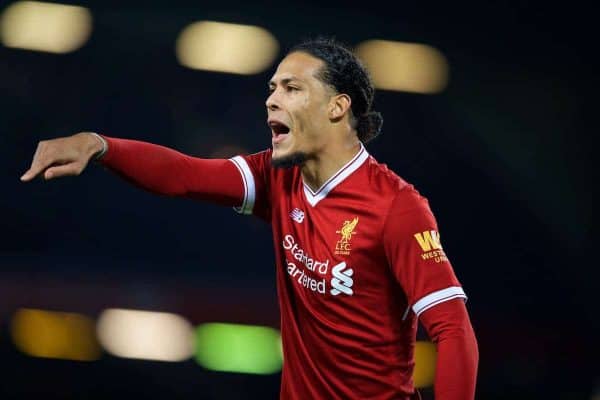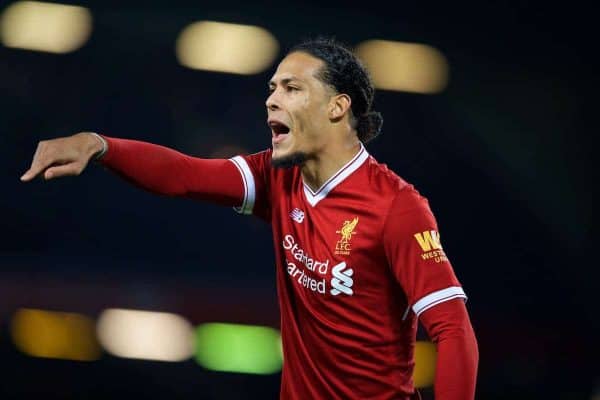 Though it would be a gamble, naming Clyne in the starting lineup at Anfield on Wednesday could give Liverpool a better chance of countering a potential long-ball approach from City.
Another option, if Clyne is deemed not fit enough and Klopp holds similar reservations over Alexander-Arnold, is switching to a back three.
Albeit impromptu, deploying a three-man defensive line in the latter stages of Saturday's win, with Dejan Lovren joining Matip and Virgil van Dijk, gave the Reds more stability.
It also gave Liverpool further license to push forward and find the winner, and such margins are hugely important in the Champions League.