Jeff Goulding sat down with Liverpool's oldest living captain, Johnny Wheeler; the 90-year-old who returns to Anfield this weekend.
On Saturday, the streets around Anfield will echo with the footsteps of Kopites and Reds from all over the world. Just as they have for over a century, Liverpool's loyal supporters will take their places in all four corners of the ground.
They'll roar as the players take to the field, treading a path carved out by the boots of truly great men. And, as they do, one of those men will be watching from the Main Stand above; Johnny Wheeler.
This is a man who, playing for Bolton, went up against the great Stanley Matthews in the 1953 FA Cup Final, represented his country in a Home Nations' match against Scotland, and scored what was at the time the fastest hat trick in football history in front of an adoring and raucous Kop.
He is a former captain of Liverpool Football Club, and at the age of 90, Johnny is the oldest living man to have worn the armband for the Reds.
He will witness an Anfield transformed from the decaying and crumbling ground he once graced. However, as the Kop roars into life, and the referee signals the start of hostilities, he will surely be transported back to a time when football was undeniably the peoples game.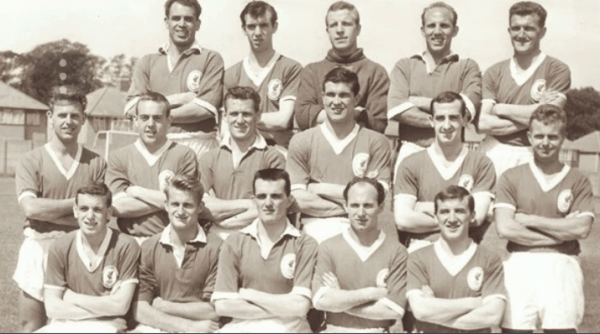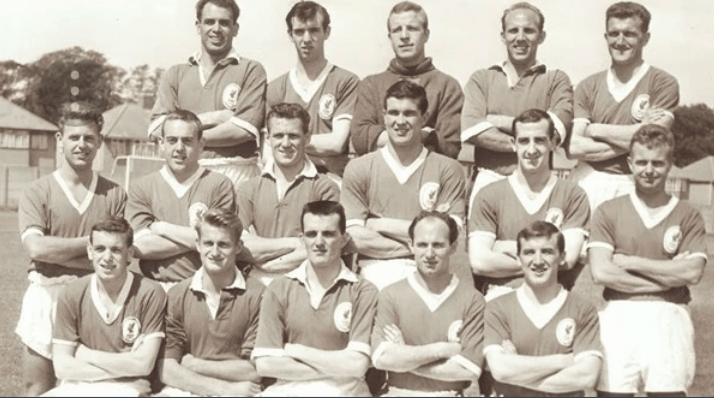 Johnny's daughter Sue Taylor, was determined to give her dad this opportunity to return to Anfield. Sadly, in recent years he has developed dementia, and although he struggles to recognise her at times, the memories of his footballing career are deeply imprinted. Sue sees this as a chance for him to relive those days.
"For me it's about creating some special memories of my own too," she says.
The club have taken strides in recent times to formally recognise the contribution of their former stars. Sue understands that this is something chief executive Peter Moore is very keen to develop. An ex-players association has now been established and she feels it's long overdue.
Despite this development, Sue had needed to take it upon herself to contact the club and ask for help, on behalf of her dad. She made an impassioned appeal to the public relations department, who immediately agreed to sort something out. It's understandably an issue close to her heart, as she explained:
"I think it's important because men like my dad represent the foundations, the beginnings of the club we see today. He is part of the history and we are very fortunate that he is still alive at the age of 90. I am very proud of his achievements. We all are."
Sue was brought up on football and was acutely aware of her dad's importance to Liverpool and the importance of the club to him. He would often regale her with tales from his playing days, and one in particular sticks in her mind.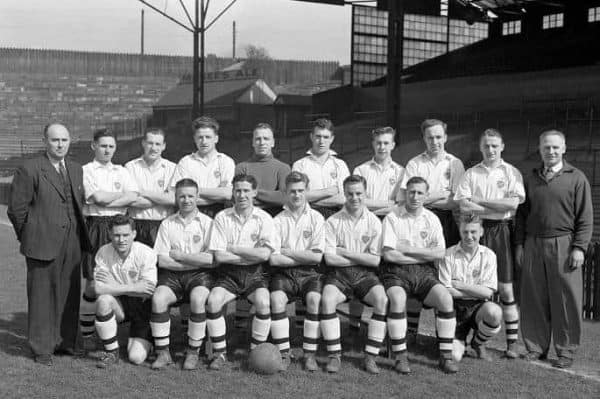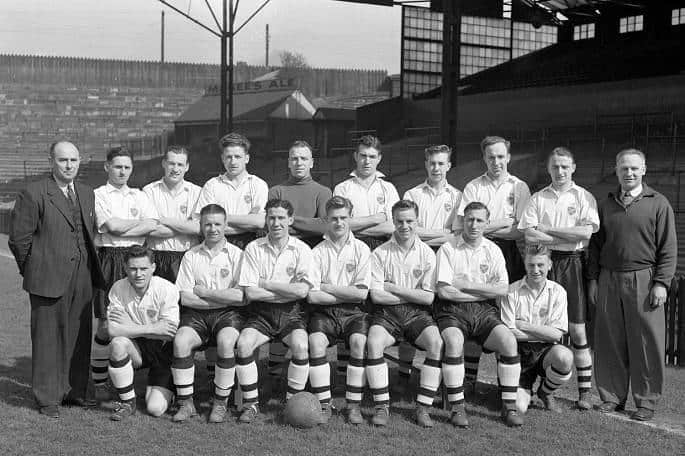 "Dad told me that on match days he would travel to the ground on the bus, with my granddad and my brother. Then, at the end of the game, tired from his exertions, he would run over to where they were in the stands, and take them down to the dressing room."
So growing up, was Johnny a Red or Blue? After all many boyhood Evertonians have gone on to wear the red of Liverpool with distinction. The answer was immediate and emphatic and would leave nobody in any doubt at all. Despite the ravages of time, it seems some things never leave you.
"I was a Red. I'm a Liverpool lad."
Johnny also remembers the man who granted him his dream move, back in the fifties. Phil Taylor may have been the first Liverpool manager to face the sack in 1959, but Wheeler remembers him fondly.
"He was a good manager, a nice man. Very calm when he spoke to you."
What about the great men Johnny had played alongside? Who did he feel was the greatest player he had ever played with? Again the answer was emphatic, "Billy Liddell."
Wheeler and Liddell share an unusual distinction, in that both have Liverpool streets named in their honour. Wheeler Drive and Liddell Avenue are situated within yards of each other, in the Melling area of the city.
This tells us everything we need to know, in terms of the esteem in which Wheeler was held by the club and his hometown. However, Johnny was a hero to two sets of supporters.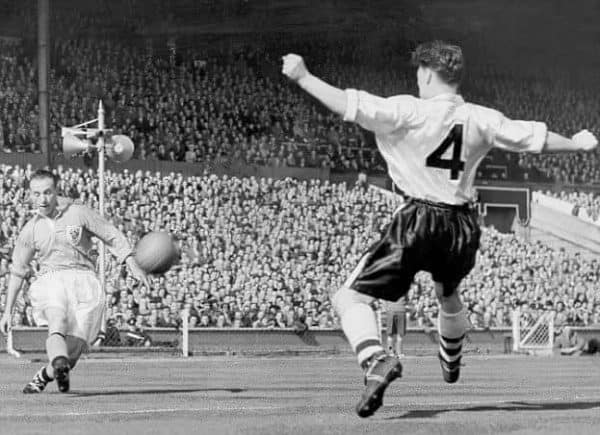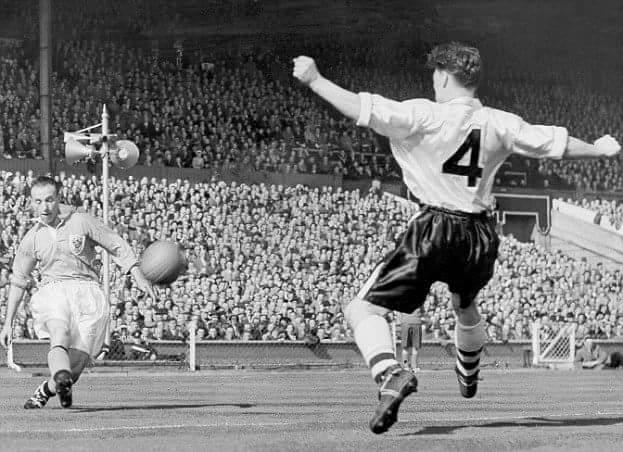 Reds fans of the fifties and sixties will have recalled with joy his devastating five-minute hat trick, against Port Vale. While fans of Bolton Wanderers will recall his duel with Stanley Matthews, at Wembley.
Bolton welcomed their former hero to a game last season, where he was accompanied by his daughter and family friend and care home manager, Carrie. Sue remembers the day fondly and is looking forward to creating more magical memories this Saturday, against Stoke.
"That was a really good day for him," She recalled. "I hope he has a great day. We don't know what's around the corner and he's been a great dad and my family love him dearly."

Sue's devotion to her dad is clear, as she is determined to make the most of the time they have left together. There's no sadness, just a stoic acceptance of their situation.
"It is what it is," she says frequently. "It was tough at first, but now we have to make the most of it."
There is so much to admire here. Johnny was a remarkable player and a great man, but he was also a father and a husband. His legacy goes beyond football and is epitomised by the loving and devoted family he has created.
I leave Johnny and his daughter, but can't resist one last question. It's a bit of a cliche, but I'm dying to know what football was like back then. Not the game. I can watch old newsreel footage for that. No, I want to know what it was like behind the scenes, in the days of the second division and Bill Shankly's genesis.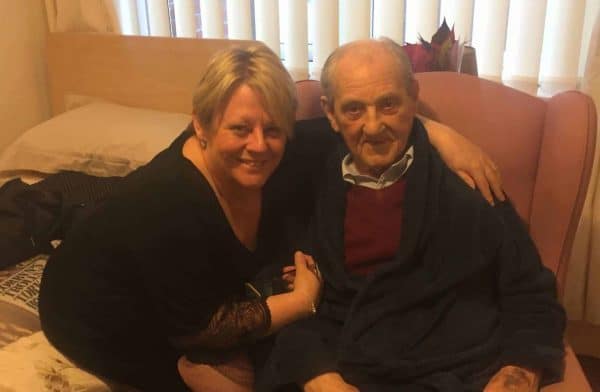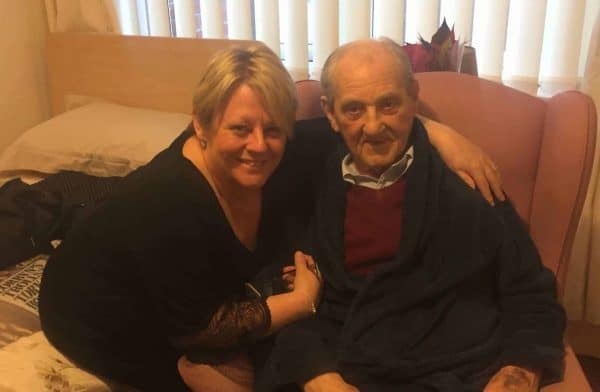 "What's the funniest story you remember, something nobody else will know?" I ask.
"We were on a flight. It was taking off when the plane door opened. Ian St John was in the seat near the door – and I can't repeat what he said!"
Through the fog of time that story still burns bright in Johnny's memory. How many more will be rekindled as he takes his seat at Anfield before Saturday's game against Stoke?
So, here's to Johnny Wheeler. May we never forget him. And, as you stand to sing our anthem this Saturday, turn your heads towards the Main Stand – for this Liverpool great must never walk alone.