Liverpool take on Man City in the second leg of the Champions League quarter-final, at a stage the Reds have experienced mixed success in.
After a dire Merseyside derby at the weekend, all attention turns to the Etihad on Tuesday night, for what promises to be a nerve-shredding 90 minutes.
Jurgen Klopp's side were outstanding in the first leg at Anfield, winning 3-0 and completely outplaying the soon-to-be Premier League champions.
The tie is far from over, however, and Liverpool must be switched on from minute one to avoid what would be a harrowing European ordeal.
This is the sixth quarter-final second leg the Reds have encountered since the Champions League's inception in 1992—there have been great, good and bad nights in the past.
The Great…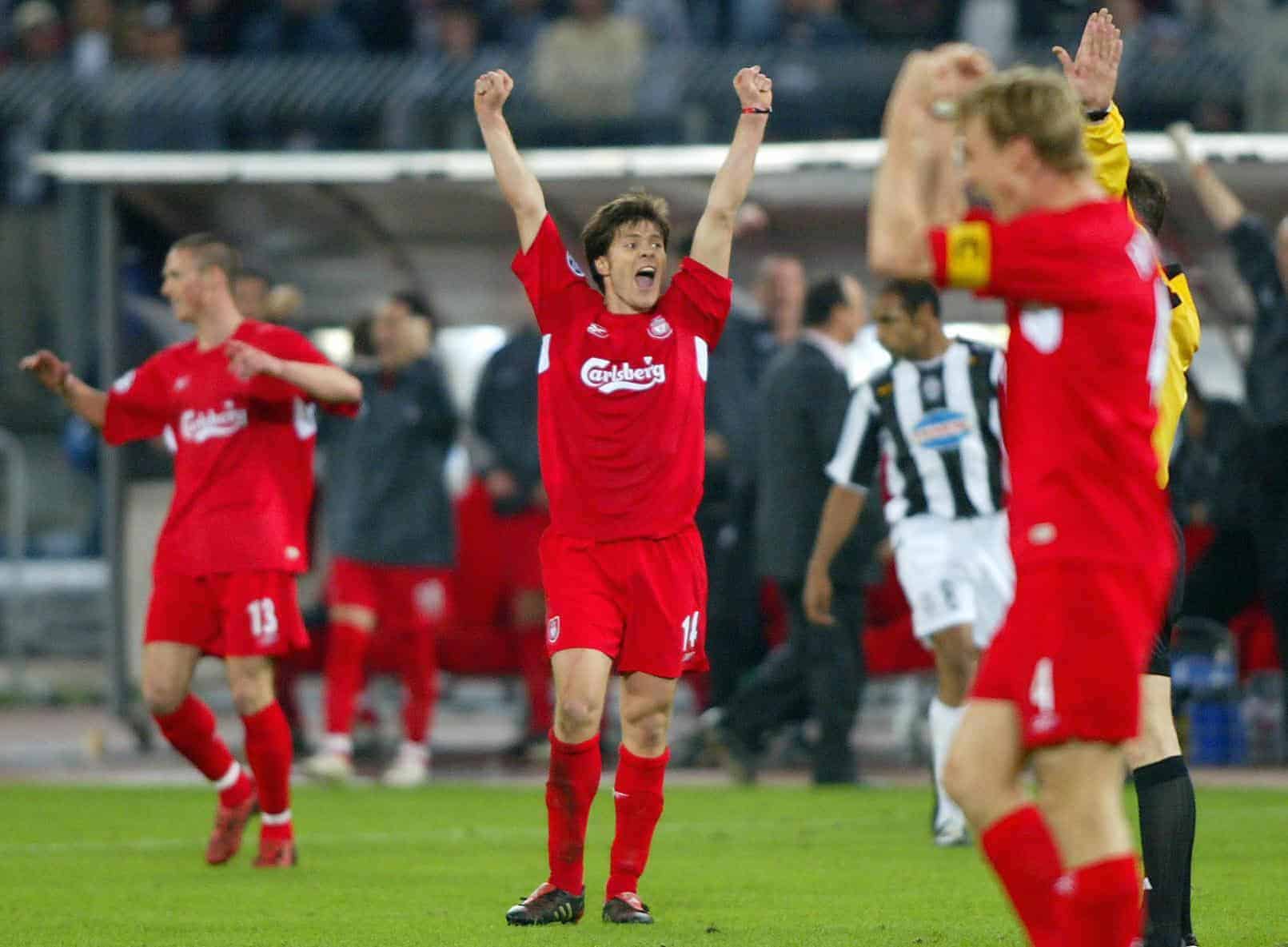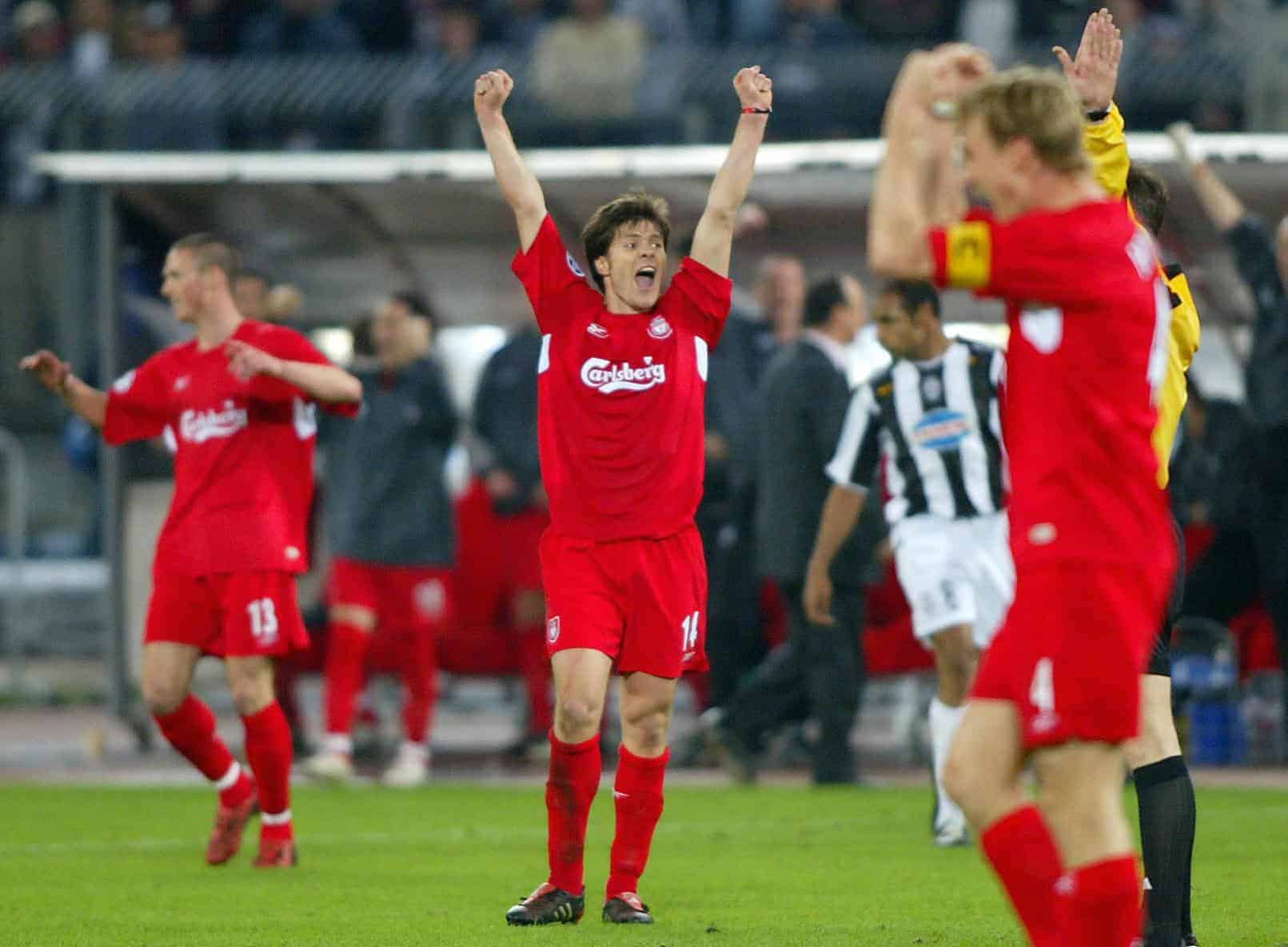 Juventus 0-0 Liverpool (2005)
This performance displayed Rafa Benitez at his absolute best: resolute, defensive and full of heart.
Liverpool had picked up a 2-1 victory over an outstanding Juventus side at Anfield, but Fabio Cannavaro's away goal made the Serie A giants favourites to progress.
With talisman Steven Gerrard out injured and playmaker Xabi Alonso far from fully fit after a long absence, pessimism was in the air.
The Reds were almost perfect defensively all evening in Turin, however, and Alonso enjoyed one of his finest performances for the club.
The eventual 0-0 draw was met with delirium by the travelling fans, as Liverpool kept out a team containing Pavel Nedved, Alessandro Del Piero and Zlatan Ibrahimovic.
You all know what happened next in Istanbul the following month!
Liverpool 4-2 Arsenal (2008)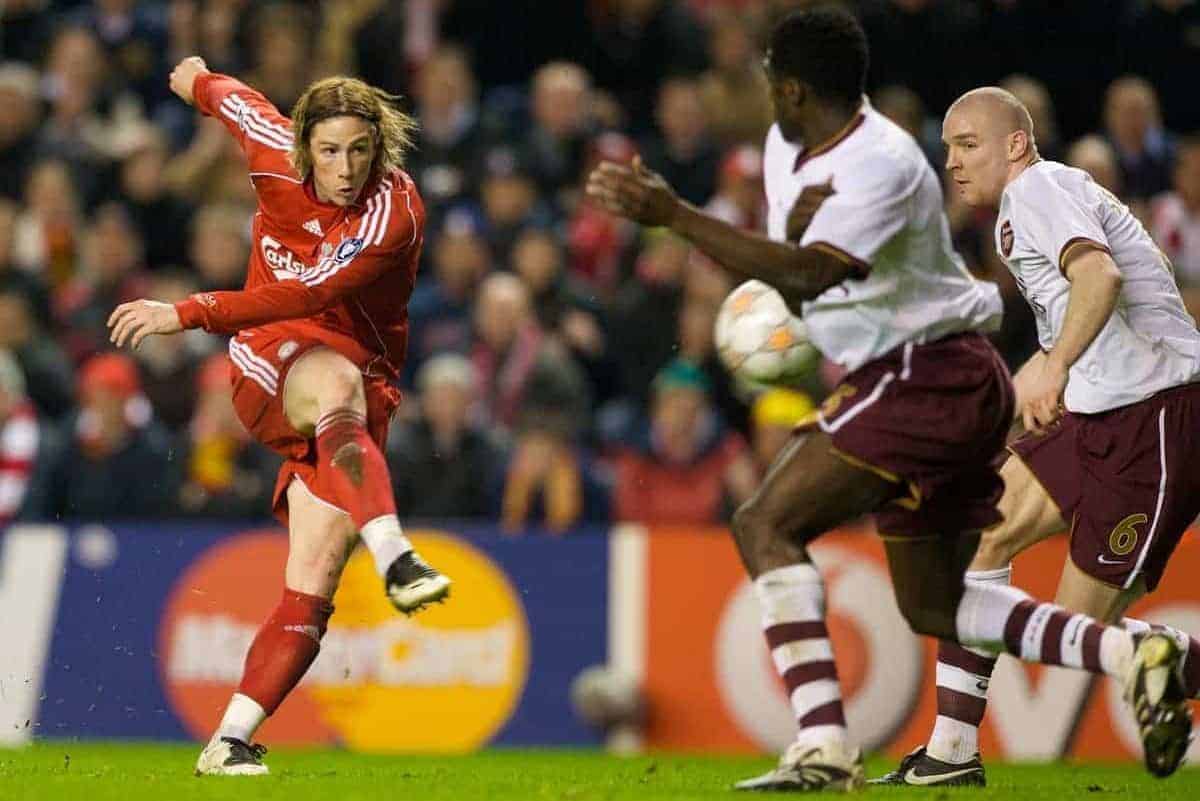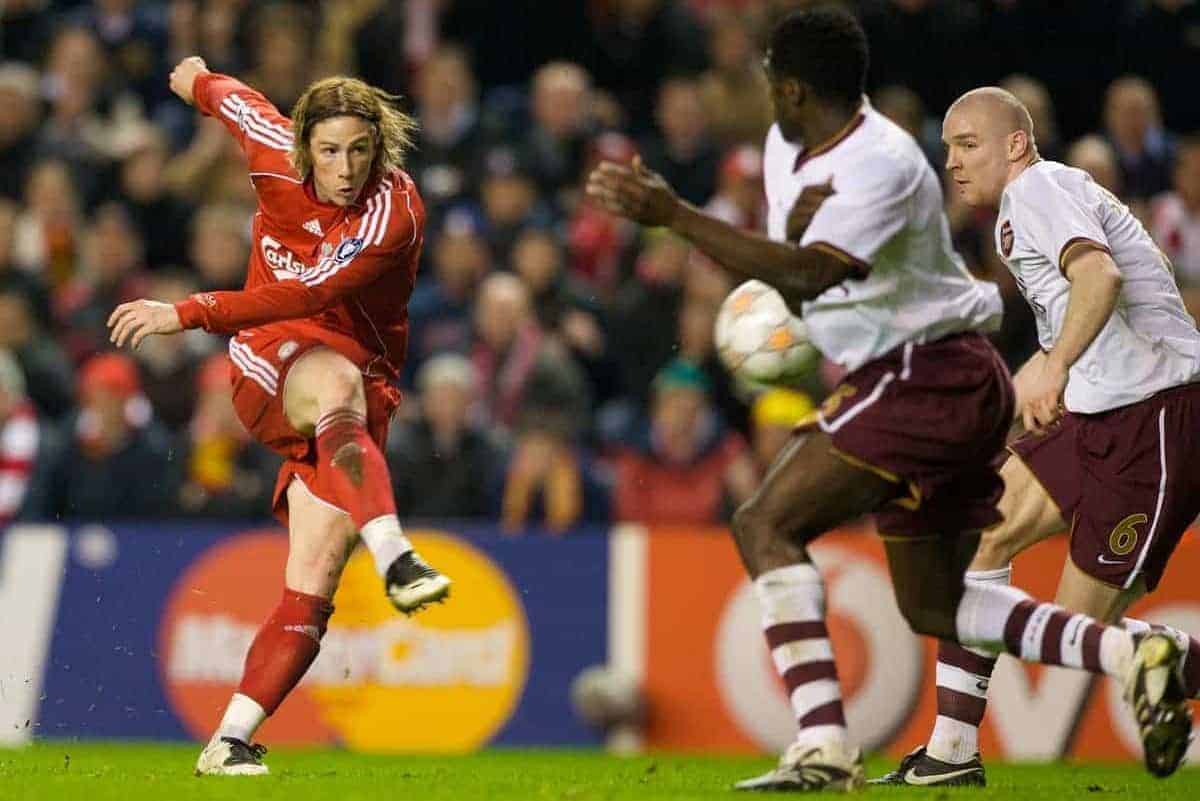 There's something special about all-English Champions League ties, and this one between Liverpool and Arsenal a decade ago was no different.
After a hard-fought 1-1 draw at the Emirates, in which the Reds were fortunate not to lose, an unforgettable night at Anfield unfolded.
The visitors made an unbelievable start, passing the ball around Benitez's hapless players for fun, and Abou Diaby's opener spelled trouble.
Sami Hyypia and Fernando Torres managed to turn the match on its head, but just as the semi-finals looked to be beckoning Emmanuel Adebayor made it 2-2, with Arsenal heading through on away goals.
Cue Gerrard, who nervelessly stroked home a late penalty—future Reds centre-back Kolo Toure was adjudged to have fouled Ryan Babel—before Babel finished things off in the final seconds.
The sight of Pepe Reina sprinting the whole length of the pitch to celebrate with his team-mates was an iconic one, and showed the team spirit that existed around that period.
The Good…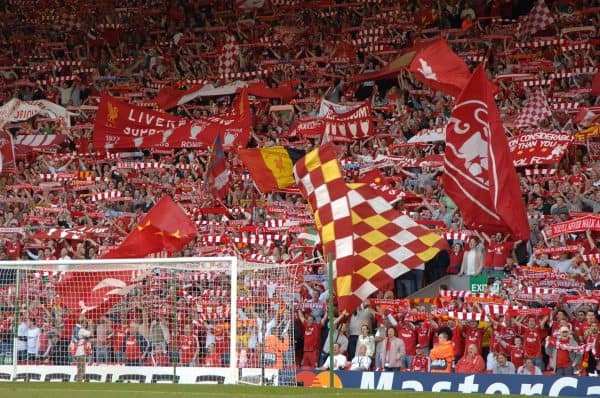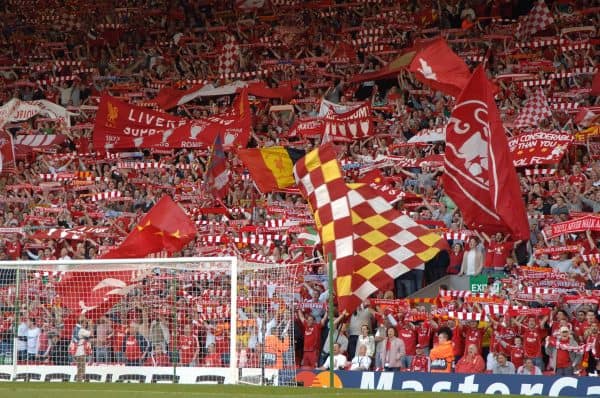 Liverpool 1-0 PSV Eindhoven (2007)
It sounds spoilt, but this 1-0 win over PSV Eindhoven was all a little low-key and dull, which sums up the entertainment we were treated to in Europe under Benitez.
Liverpool had essentially got the job done in the first leg in Holland, winning 3-0 against a side who rarely threatened to cause an upset.
The Reds coasted through the Anfield clash, and it was Peter Crouch's close-range finish that completed a 4-0 aggregate win.
Things are very rarely done the easy way by Liverpool, hence the nerves ahead of Tuesday's trip to City, but on this occasion 11 years ago it couldn't have been much more straightforward.
In the end AC Milan got their revenge for 2005, winning 2-1 in the final in Athens.
The Bad…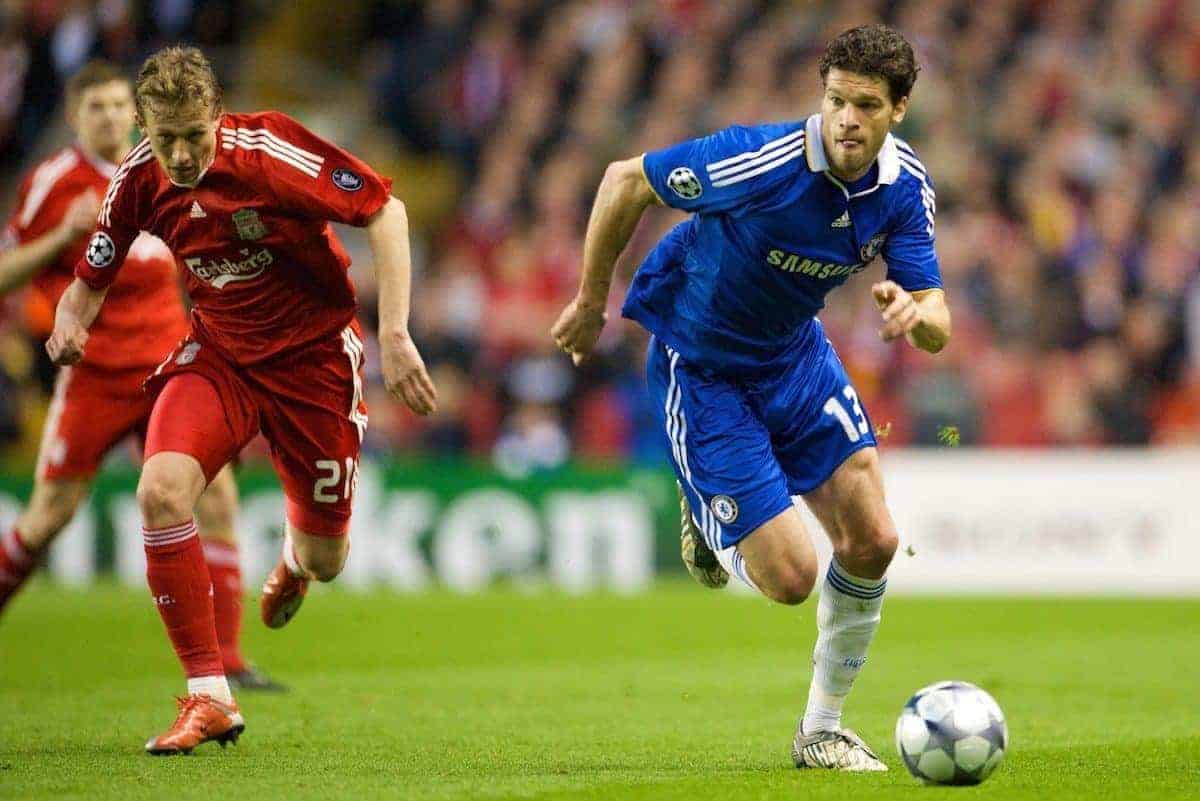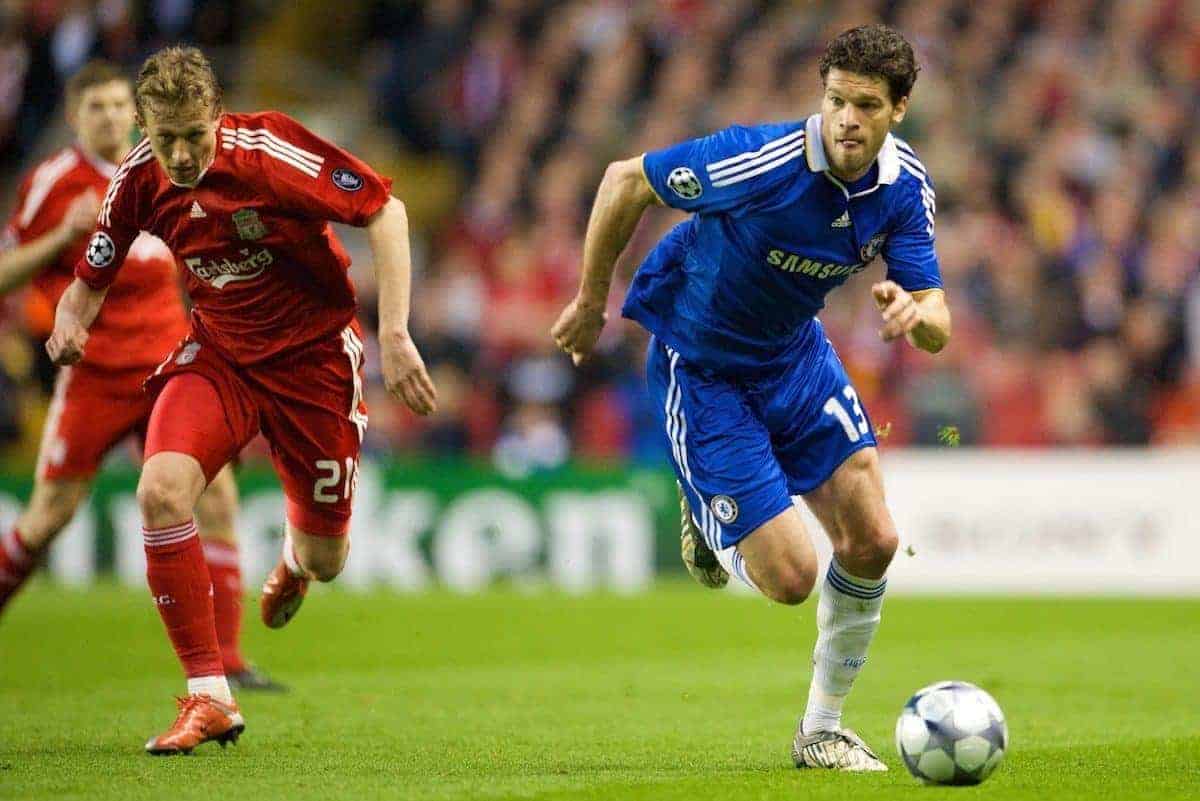 Chelsea 4-4 Liverpool (2009)
This was undoubtedly one of the most heroic exits in Liverpool's history, as they succumbed to Chelsea 7-5 over the two legs.
The Blues had put in a masterful performance at Anfield, winning 3-1, and the tie had all but been put to bed.
The Reds had so much belief in the Champions League with Benitez in charge, though, and Fabio Aurelio's outrageous free-kick gave them early hope in west London.
Alonso's penalty put Liverpool one away from heading through, but three Chelsea goals without reply seemingly extinguished the visitors' dreams of an epic turnaround.
Lucas Leiva and Dirk Kuyt scored to somehow keep their side in it, but Frank Lampard's strike made it 4-4 on the night and eventually got the job done.
Liverpool may have crashed out, but we had rarely felt prouder of them.
Bayer Leverkusen 4-2 Liverpool (2002)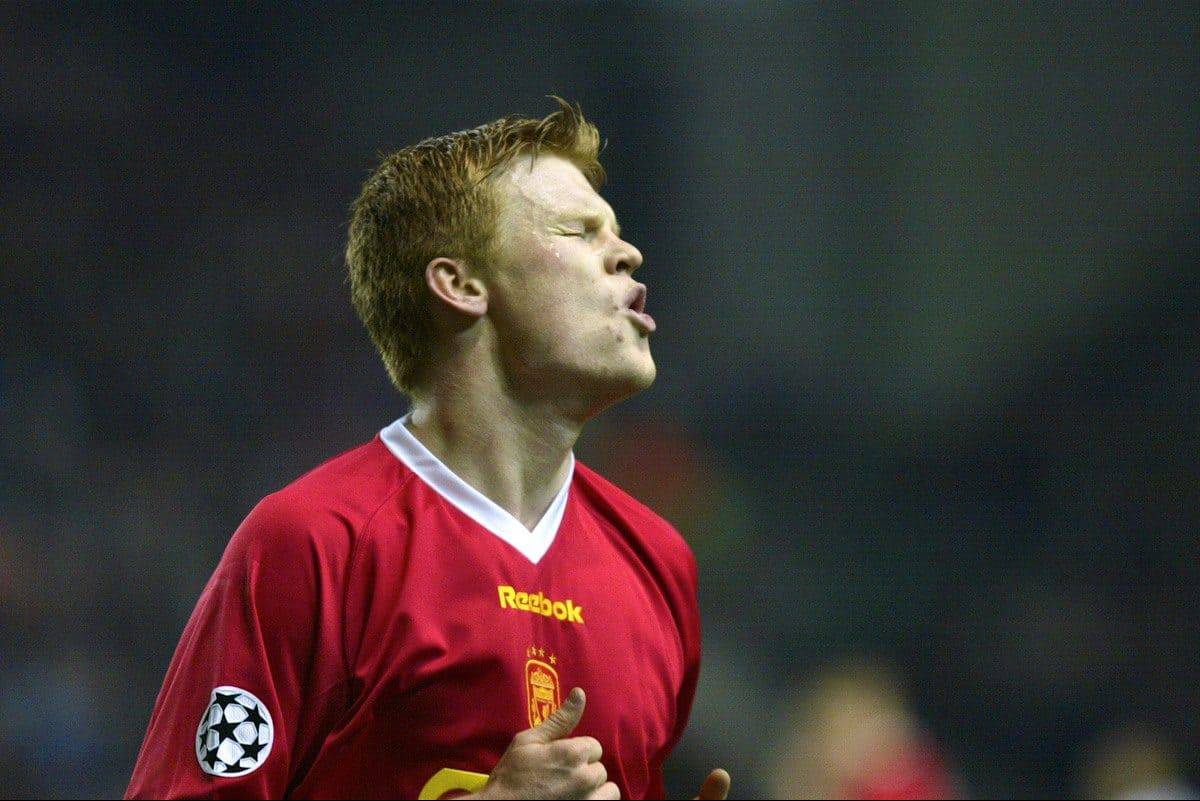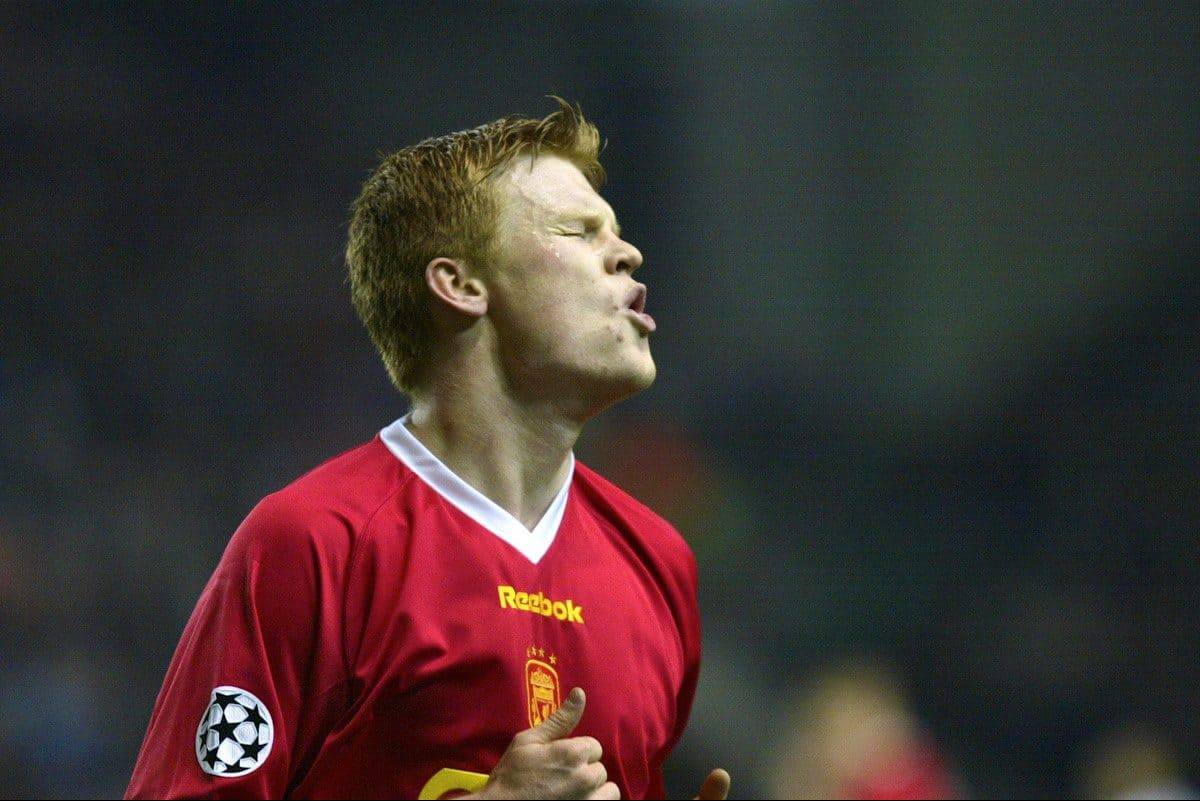 One of the worst nights of Gerard Houlliers tenure—perhaps one he never recovered from.
Having defeated a beatable Bayer Leverkusen 1-0 in the first leg at Anfield—Hyypia again netted, as he did in two other Champions League quarter-finals—Liverpool were well-placed to reach the semi-finals and set up a potential meeting with Man United.
Michael Ballack opened the scoring in Germany—it's easy to forget what a world-class midfielder he was—but Abel Xavier scored a vital away goal shortly before the interval.
Ballack's second was added to by Dimitar Berbatov, but Jari Litmanen's goal with 12 minutes remaining again put Liverpool in control of their own destiny.
There was still time for Lucio to make it 4-2 and break Liverpool hearts, though, and Houllier's decision to replace Didi Hamann with Vladimir Smicer on the hour mark was widely seen as disastrous in hindsight.
Why take off a defensive midfielder for an attacking one, with the score at 1-1 and the semis within touching distance? Madness.