Jurgen Klopp was happy to avoid a "wild derby" as Liverpool emerged from a tame clash with Everton unscathed and with their unbeaten run over their neighbours intact.
Klopp made a number of changes with the second leg of their Champions League quarter-final against Manchester City on Tuesday in mind but Everton were unable to take advantage as the sides played out a goalless draw at Goodison Park.
Liverpool quelled a buoyant start by the hosts, looking for a first win over their neighbours in 17 games, and dominated proceedings until a rousing final 15 minutes from the hosts.
Klopp said: "I think it's a fair result. We were better over most of the game and Everton had in the last few minutes a few very exciting moments in our box.
"Until then we controlled the game, we played the game we wanted to play.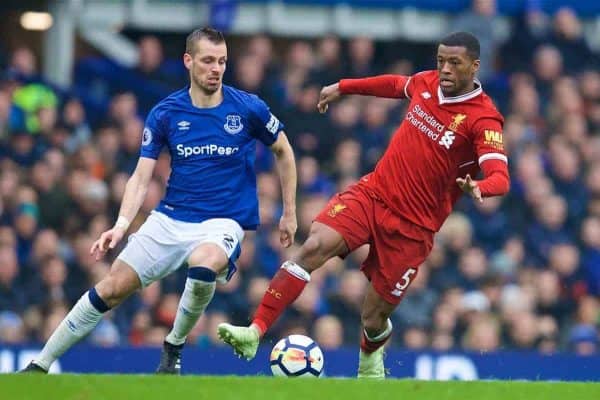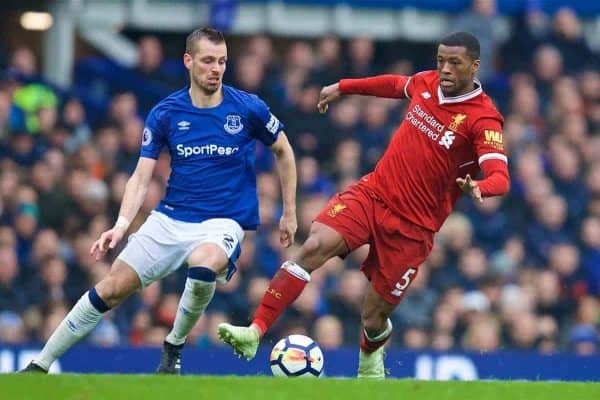 "We were not here to play a wild derby, that would not make sense. It was quite difficult for Everton to get the game they wanted, challenges and stuff like that. It was a good performance, it was not brilliant, but maybe the most mature performance since I'm here."
Klopp changed his full-backs and left out Roberto Firmino and top scorer Mohamed Salah, who was rested completely after picking up a groin injury in the 3-0 win over City on Wednesday.
Klopp had maintained the Egyptian had not been ruled out but said: "We didn't even think about him. Why should I?"
He is, though, optimistic about Salah's availability for Tuesday. "That's what everyone thinks but at the end we will see," said the German.