Andrew Robertson has recovered from a slow start to become one of Liverpool's key men, and Jurgen Klopp has outlined how he has improved.
When the signing of Robertson was announced last summer, it wasn't exactly met with universal joy by Reds supporters.
In an era when fans demand big-money transfers, the £8 million Liverpool paid Hull City for the Scot's services was never going to be headline news.
The left-back has excelled, however, and in recent months he has been among his side's top three or four most influential players.
An assist for Mohamed Salah in Saturday's late 2-1 win at Crystal Palace was his latest key contribution, and his pace, end product and defensive work have all stood out this season.
Robertson didn't make an ideal start to life at Anfield, though, and was kept out of the team by Alberto Moreno early on.
It was only after a candid chat with Klopp that the 24-year-old found his feet, and the German has discussed what he said to help take Robertson's game to the next level.
"When Andy Robertson joined Liverpool we had a talk and I told him he was sat there because of his offensive skills," Klopp told journalist Graham Hunter, on his The Big Interview podcast.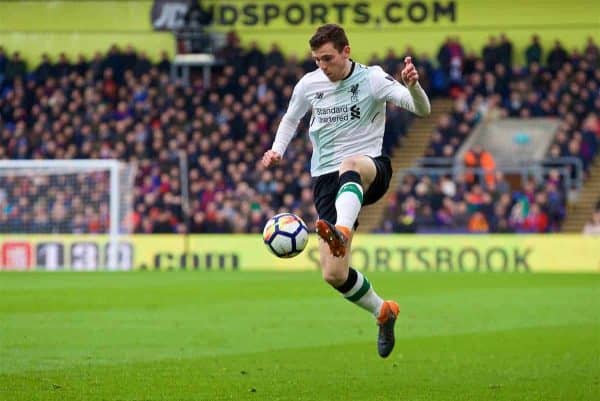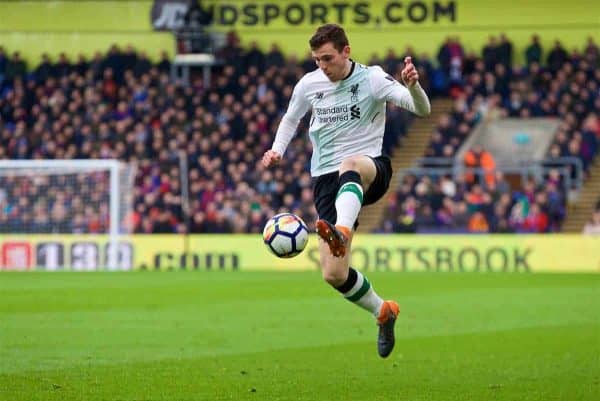 "I told him, 'you are quick, a good footballer, a good crosser, but you have to work on your defensive skills'.
"That's why there weren't 500 clubs out there asking about him. People weren't saying, 'wow, Andy Robertson: fantastic business'.
"But then Andy came in and said, 'boss, what can I improve?', and I told him that I was a little bit disappointed, because I'd told him what to improve in the first conversation we had.
"I said, 'I can't see a big improvement, you are lost because you have no confidence, even your crosses, so that's the situation'.
"I never doubted his abilities but it's not difficult to improve. It's not an attitude thing, although defending is to do with attitude: wanting to win the ball, wanting to be close enough, not wanting to wait until the opponent is past you.
"It was this kind of talk and he understood, but it was the same conversation we had in the first place.
"Now, he's made these steps, which is fantastic. I wasn't angry that he didn't, but I knew he had to do it by himself.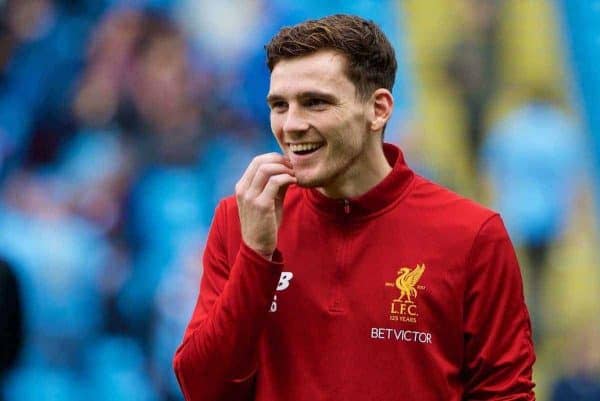 "If I tell him constantly, he does it because I tell him, but it must be natural.
"He must be thinking, 'I want to be a defender, but when I have the ball I am a winger'—that's the job of a full-back.
"That's exactly how it works for me with footballers. You need to reach a situation where you really want to make the next step."
It is yet another fascinating insight into Klopp's man-management skills, with the 50-year-old one of the best in Europe at getting the very most out of his players.
It is clear that Robertson was not applying himself enough in those early weeks in a Liverpool shirt, but he has since go on to become a crowd favourite, and arguably the Premier League's best left-back.