Kevin De Bruyne and Mohamed Salah are the two frontrunners for the PFA Player of the Year award, and the former has praised Liverpool's No. 11.
Both De Bruyne and Salah have enjoyed phenomenal seasons, and the two will go head-to-head again on Wednesday night as Liverpool host Man City in the Champions League.
It is likely that if either side are to make it to the semi-finals the influence of their leading men will be vital.
According to Virgil van Dijk, Salah could be more directly impactful, saying "when he is 100 percent and in the zone then he can beat anyone."
On a basic level, Salah's 37 goals and 12 assists in 42 games this season stack the odds in his favour when compared to De Bruyne's 11 goals and 19 assists in 43 outings.
But while De Bruyne believes his awards-season rival is deserving of praise he suggested it will be heavily weighted towards Salah due to "statistics."
"You cannot compare—it is impossible. So how do the players choose?" he argued.
"Everybody has his own opinion. It depends on what people are looking for in a player.
"Salah has a remarkable goalscoring run, and he plays very well like an inside forward type of role, for me. This season he has been incredible.
"To compare us, I don't know. With the statistics how are we going to compare ourselves?
"It's totally different, I played [against Everton] like a defensive midfielder, how you can compare me to an inside forward? I have no idea.
"He has been outstanding, his record speaks for itself. It's just the way it goes. Luckily I don't have to do that."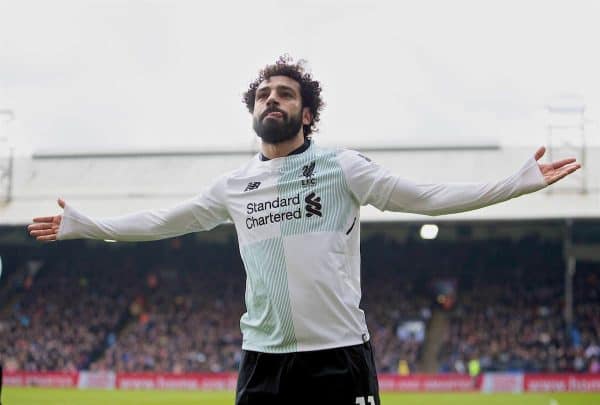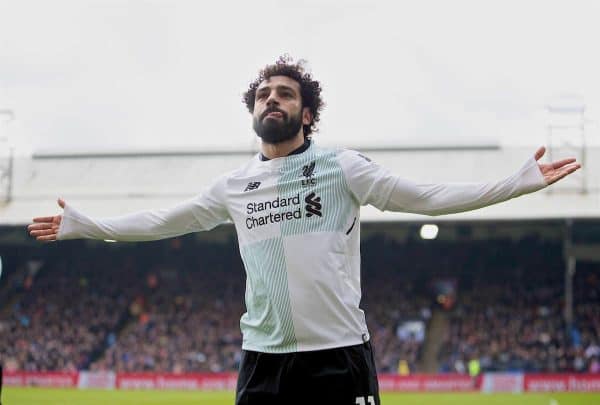 De Bruyne's stance is warranted, with accolades typically given to strikers for their record in front of goal as opposed to defenders for their efforts in thwarting them.
But there is a convincing argument to suggest Salah has been as, or more, influential to his side's all-round game than the City midfielder.
Salah is the focal point of Jurgen Klopp's attack, symbolic of their unrelenting ability on the break and, though still underrated, completely in tune with their counter-pressing game too.
While De Bruyne added that "in one way I believe I deserve it," for Klopp his bargain signing "100 percent" merits the award—although he admitted "if I said now that Kevin De Bruyne should have no chance I'd be lying."
Interestingly, Klopp explained how City's imminent Premier League triumph is testament to De Bruyne's quality, before posing that "maybe we can at least win the other one."
Liverpool's quarter-final meetings with City will go a considerable length to narrowing down the debate over the Player of the Year, and it is difficult to not back Salah to make his mark.