Liverpool could have made the last couple of weeks of the Premier League season easier on themselves than they have, but a bit of spice to proceedings means high focus is no longer an optional extra in the remaining games.
Mohamed Salah should have scored.
Trent Alexander-Arnold probably should have scored too.
Gini Wijnaldum could have scored.
That really should have been a penalty in the last few minutes.
The sum total of the Stoke City game in under 82 words.
The need for complete focus
A minimum of three and a maximum of four games left to play of the 2017/18 season and we've come a long way.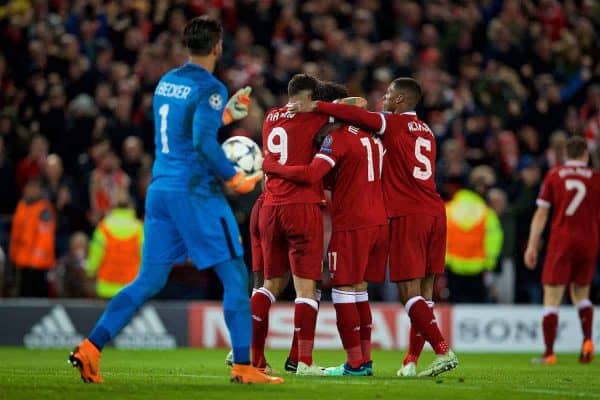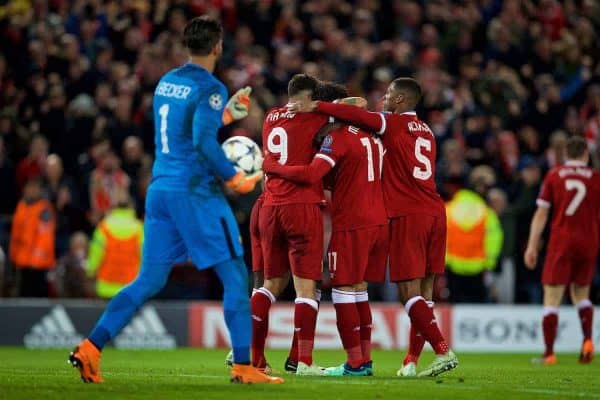 90 minutes stand between Liverpool and the Champions League final.
Given the superior goal difference we currently enjoy, a win at home to Brighton on the final day will secure Champions League football for next season, regardless of what Chelsea achieve between now and May 13th.
We should have made claiming a top-four spot much easier than this. That can't be denied.
Obtaining just two points from back-to-back games against teams who are highly likely to be playing their football in the Championship next season has been careless.
Conversely, we can go to Stamford Bridge next weekend and win convincingly.
Focus. Focus intently in the coming two games and we'll be afforded a near three-week rest period before a potential Champions League final.
There are 20 days separating Chelsea away and Kyiv.
All those apprehensions about injuries, the fears when a Liverpool player emerges from a tackle with a vague limp, the sweats induced when one stays down for more than five seconds. They could all be eased a week from now.
Should we navigate our way beyond Roma on Wednesday evening, then watch out for the amazing recuperating properties a place in a Champions League final squad can provoke.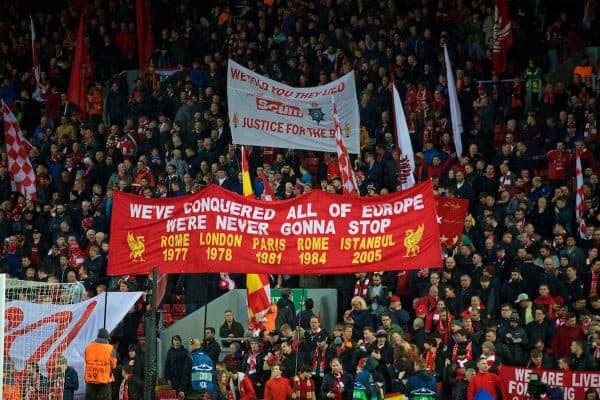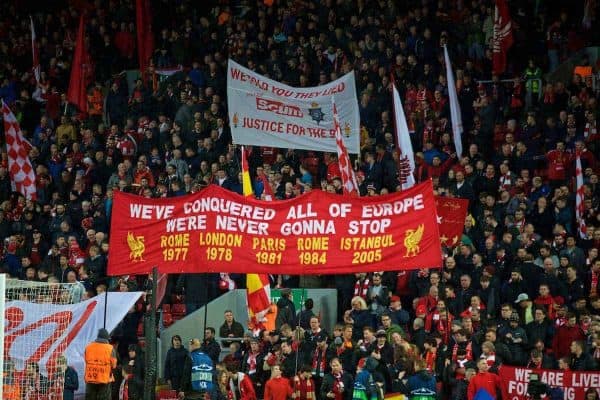 When we beat Real Madrid, in Paris, at the 1981 European Cup final, half the team had been classed as injured just three weeks prior to the final.
Expect at least one or two Lazarus style recoveries by the time we fly out to Kyiv.
A win at Chelsea will also enable us to wrap our most precious commodities in cotton wool until the final.
Even if it goes down to the final day against Brighton, we are a football club which thrives upon doing things the hard way.
Stubborn resistance
Burnley, West Brom, Everton and now Stoke have all come to Anfield this season and left with a point.
You can't possibly win them all, but these are the games which are the equivalent of trying to open a tin of beans when you find the opener won't work. There is still a way to your goal if you're brave enough to take a sharp knife and a hammer to the tin.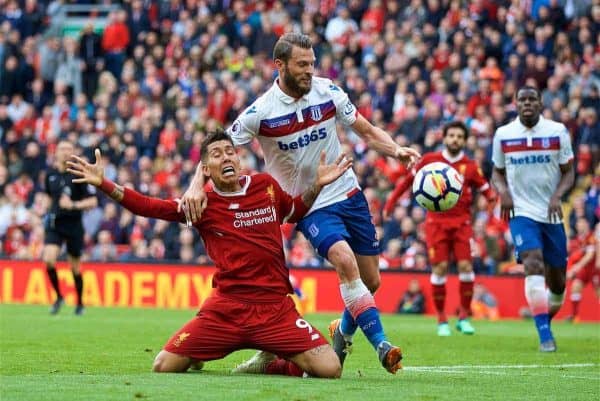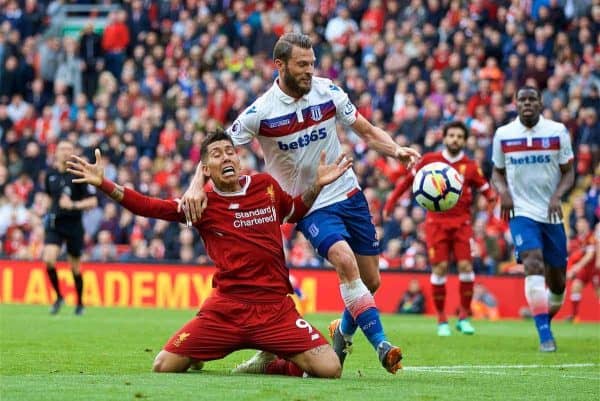 You really shouldn't be denied in such circumstances, so why aren't Jurgen Klopp and his players tucking into beans on toast and basking in the sheer tomato goodness of a victory at home to Paul Lambert's Stoke?
Lambert was a European Cup winning player.
He was in Borussia Dortmund's winning line-up against Juventus in 1997 at the Olympiastadion in Munich, where he shared a midfield with Paulo Sousa and Andreas Moller, winning the battle for the centre ground from Juve's Didier Deschamps, Angelo Di Livio, Vladimir Jugovic and a certain Zinedine Zidane.
Football can seem completely insane at times, can't it?
Lambert was a good, forward-thinking coach at one point. He took his Colchester United side to Carrow Road to face Norwich City on the opening day of the 2009/10 season and promptly dismantled Delia Smiths yellow and green army to the tune of 7-1.
Within days he was the new Norwich manager.
Two consecutive promotions took them to the Premier League, where he kept them up during that notoriously difficult first season for newly promoted teams.
Lambert became hot-property. Then it all turned to shit for him at an Aston Villa who had become almost impossible to manage.
6 years on from swapping Norwich for Aston Villa and Lambert has joined the ranks of the British managerial misfits. Sam Allardyce, Alan Pardew, Roy Hodgson, David Moyes, Tony Pulis, Lambert.
What is it about them – Moyes aside obviously – that we just inherently struggle to cope with? It's a long-term oddity.
Crack that particular conundrum and the league title can be ours in the seasons ahead.
Hold your breath
Here it comes then.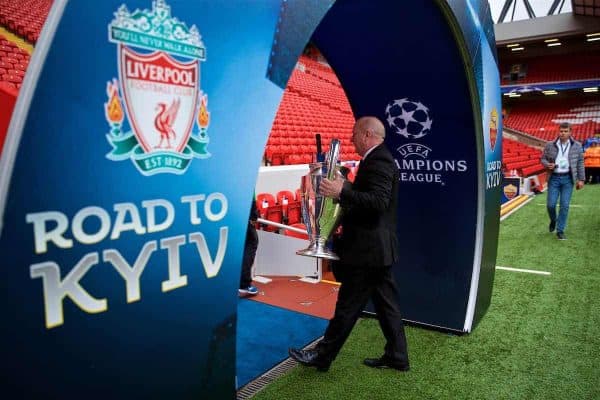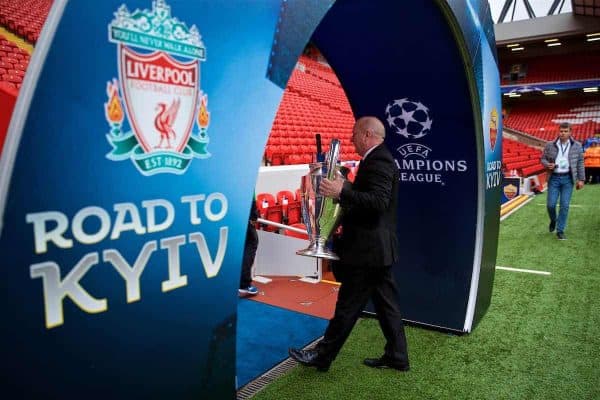 Rome on Wednesday and the second leg of the Champions League semi-final. A massive test of Liverpool FC's constitution, both on and off the pitch.
The Eternal City, and a never-ending list of great on-pitch memories, offset by way too many violent off-pitch occurrences.
On the pitch, let's go in, score early, do a job and get out.
Off the pitch, make it a safe one if you're going.
There's a party in Kyiv and the invite is within touching distance.