Manchester City boss Pep Guardiola has told his players they will have to produce "the perfect game" if they are to reel in Liverpool and reach the Champions League semi-finals.
City will run out at the Etihad Stadium on Tuesday evening trailing 3-0 from the first leg and knowing their European dream will be over for another season if they cannot engineer a remarkable turnaround.
Guardiola said: "Of course to go through, you have to make the perfect game, create chances, be clinical, concede few chances – all the conditions have to be perfect.
"The result is tough, but we have 90 minutes and in football, everything can happen. What we are going to do is try.
"We don't need to talk about motivation. The way they play in every game shows what they want to do. My team is extraordinary, not comparable to many others.
"I will be close to them no matter what happens between now and the end of the season. It's a joy to be manager of them."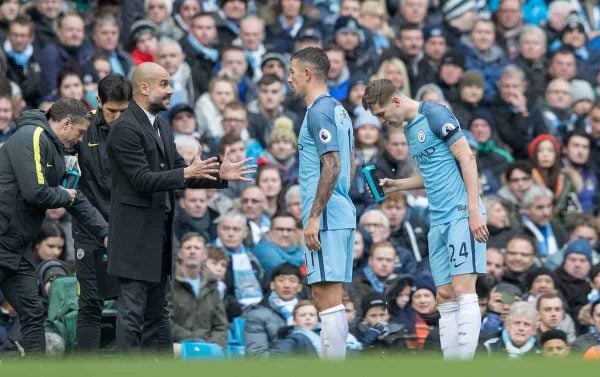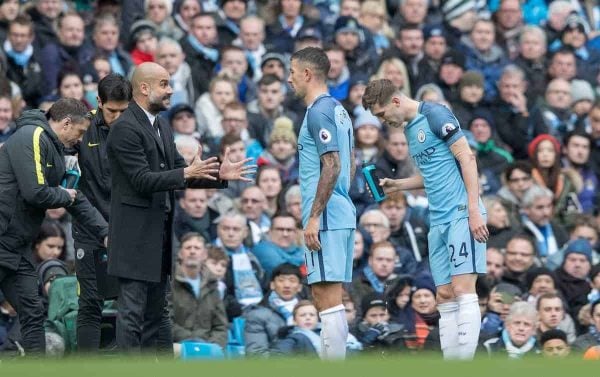 Guardiola's men had hoped to head into the game having secured the Premier League title on Saturday with a derby victory over arch-rivals Manchester United.
However, they allowed a 2-0 lead to slip from their grasp as Jose Mourinho's side emerged with a famous 3-2 win in enemy territory.
Just how much psychological damage that may have done remains to be seen, but the City boss admits he will learn much about his players from their reaction.
Asked what effect the derby defeat might have, he replied: "I don't know, but if we are not able to cope with that psychologically, it will be a good lesson for the future.
"It is a test. Football, like life, is a challenge. We have 90 minutes plus extra time and what we have shown this year – even in the last game – we can create a lot of chances in the last few minutes."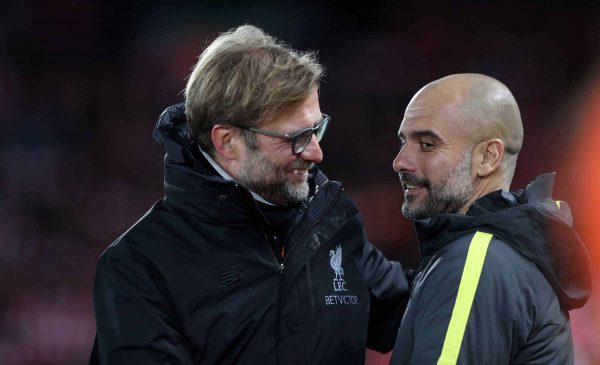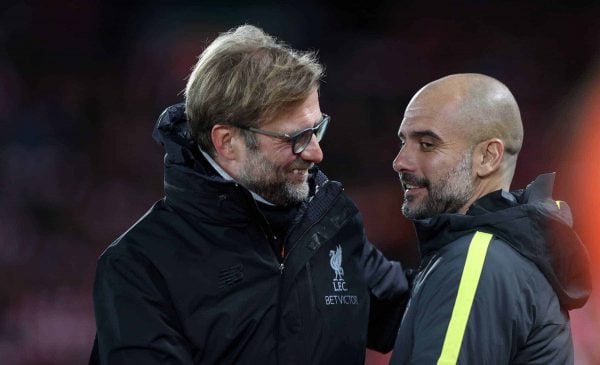 Midfielder Fernandinho says it has been a difficult week, and called on the club's experienced players to stand up and be counted.
He said: "It was a tough week for us, two defeats in a week, but that's in the past already. Our focus is on the second leg against Liverpool and the only way to play good football is to be positive.
"Now is the time for experienced players to take over and take charge. Of course we know two defeats are not easy, but that happens to the best teams in the world.
"What we have done this season is amazing and we have a chance to go through in the Champions League."
The first leg was marred before a ball had been kicked when the City bus was pelted with missiles as it headed for Anfield, but Guardiola is not expecting his club's fans to respond in kind.
He said: "We knew what was going to happen [at Anfield]. Where were the police? Tomorrow the police know exactly what they have to do.
"For our fans, it is just a football game. Come to the game and support us during the game. What happened last week has happened."