Pep Guardiola has no intention of reining in his attacking instincts as Manchester City face Liverpool in the Champions League on Wednesday.
City's only defeat in their remarkable Premier League season came at the hands of the Reds in a pulsating clash at Anfield in January that ended 4-3.
Guardiola's side were exposed in that game as an equally attack-minded Liverpool tore through them to score three goals in a decisive nine-minute spell.
Approaching the first leg of their European quarter-final at the same venue in a similar manner could be risky but Guardiola has no doubts it is the right option.
The Spaniard said: "If you think we are going to defend for 90 minutes in our box and after make one counter-attack—it's not going to happen.
"If we defend 90 minutes it's for one reason—because Liverpool are unstoppable.
"But why should we change when it's going well so far? When we've played that way we've had good results and they believe they can do it.
"We know sometimes we have to defend, we will have to be careful, but if I said, 'Guys, we are going to do it completely differently to how we have done it so far', the players would look at me and say, 'This guy is scared—the manager doesn't trust in us'. So that would be a big mistake."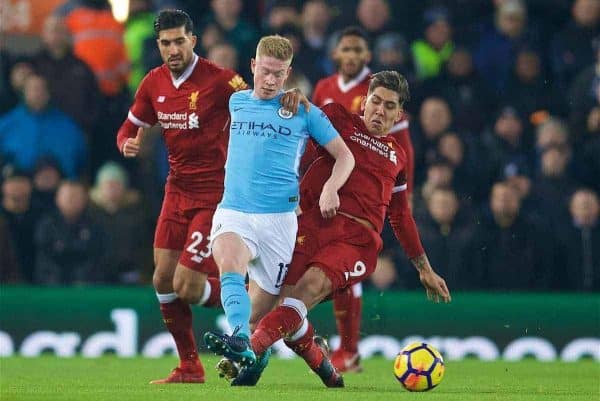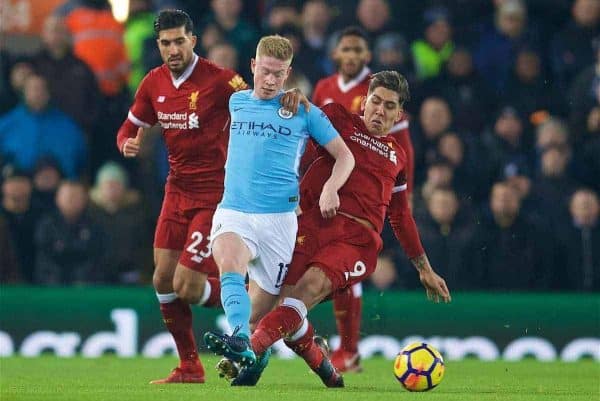 Guardiola, whose team will be without Sergio Aguero at Anfield, actually believes Liverpool's approach will make attacking all the more important.
He said: "Of course I consider the value of Liverpool, of course I know their qualities, and I'm concerned about what they do.
"I'm not so arrogant a person to think it doesn't matter what they do.
"But I know the way we play is perfect for Liverpool because they're a team that attack that space unlike any other team in the world, especially with Mo Salah, [Roberto] Firmino.
"They are so good, I know that, but I feel the best way to try to win is what we have tried to do since we've been here together."
Guardiola was speaking at his pre-match press conference at Anfield, where he also put his squad through a training session.
Aguero was missing having still not recovered from the knee injury that has sidelined him for the past three weeks.
"He is in Manchester. He did not come," said Guardiola.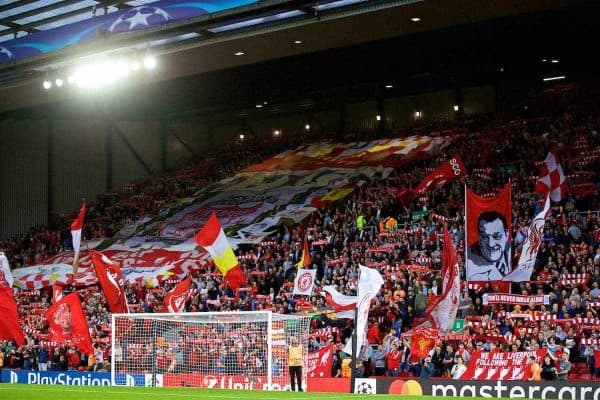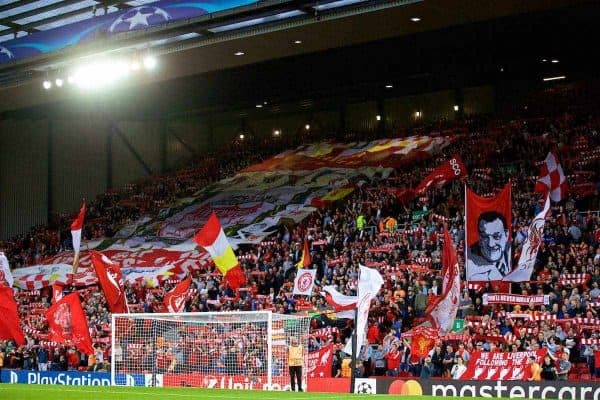 A fevered atmosphere, both before the game when the team coaches arrive and throughout it, is expected.
Guardiola said: "We come here to play football. Hopefully everybody, our fans and Liverpool fans, can be correct and polite.
"It is a game, a sport. We cannot forget that, as good as the rivalry is.
"Hopefully it is going to be well and Liverpool fans show their history speaks for itself."