Manchester City will be without club record scorer Sergio Aguero for the first leg of their Champions League quarter-final at Liverpool on Wednesday.
The Argentinian, who has scored 30 goals this season, has been out for the last three weeks with a knee injury.
City had initially thought the 29-year-old's problem was not too serious but his continued absence suggests he is also doubtful for the Premier League leaders' derby clash with Manchester United on Saturday.
Guardiola, speaking at his pre-match press conference at Anfield, said: "He is in Manchester. He did not come. He was injured in the last two to three weeks and is still not fit.
"He is much better but doctors spoke to him today and he said he still has a little bit of a problem and is not comfortable."
Asked about Aguero's fitness for the derby—when a victory would see City secure the Premier League title—Guardiola said: "We'll see."
Aguero's absence means Gabriel Jesus is likely to continue up front. The Brazilian, who turned 21 on Tuesday, is still to get back to his best after a spell out with a knee injury in January and February but Guardiola has no concerns.
He said: "Today Gabriel Jesus is 21 years old and when you are 21 years old you are not tired."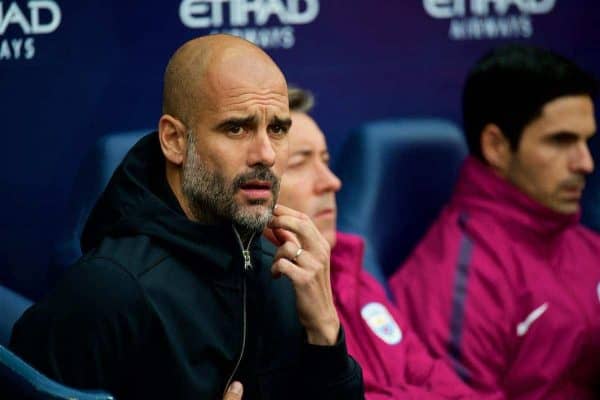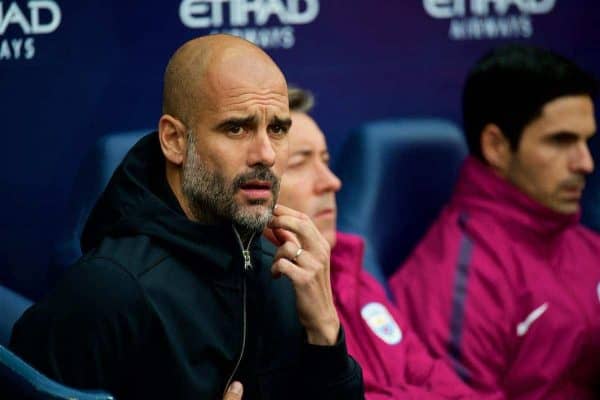 City are 16 points clear at the top of the Premier League having played some exhilarating football.
Guardiola insists there is no need to change his approach at Anfield, even though the tie will be settled until after next week's second leg.
He said: "If I said we are going to do it differently to how we have done, my players would look at me and say, 'The guy is scared—the manager doesn't trust us'. That would be a big mistake.
"For us it is a dream to be here in the best eight teams in Europe, and trying to compete to be in the best four."
City are in their seventh successive season of Champions League football and are aiming to equal their best ever showing of reaching the semi-finals two years ago.
Their history in the competition does not compare to that of Liverpool, who have won it five times, and Guardiola feels a lot comes down to mentality.
He said: "Our best performance is one semi-final in the Champions League. They are five or six Champions Leagues won.
"We accept we are favourites but to do something in this competition you have to feel you are favourites. You have to feel you can do it. If you don't there is no change."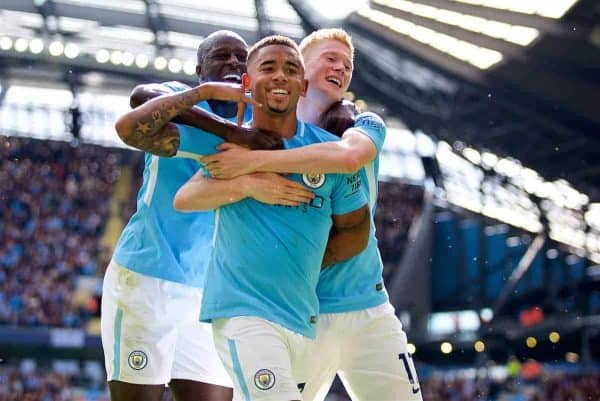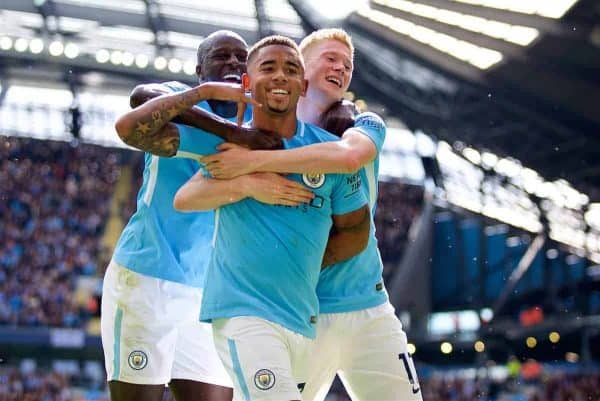 Much has been made of the Anfield atmosphere, including the welcome the team coaches are likely to receive, and the influence it could have on the game.
Guardiola said: "We come here to play football. Hopefully everybody, our fans and Liverpool fans, can be correct and polite. It is a game, a sport. We cannot forget that, as good as the rivalry is.
"Liverpool fans will put a lot of pressure on the players but in good terms. That is what it is but it is a nice place to play football."