Mohamed Salah and Kevin De Bruyne are vying for the PFA Player of the Year award, but who do rival supporters think deserves the accolade most?
The prize is dished out at a ceremony in London on Sunday evening, with the six nominees hoping to join a list of past winners that includes such legendary names as Steven Gerrard, Cristiano Ronaldo and Thierry Henry.
With all due respect to Harry Kane, David De Gea, David Silva and Leroy Sane, it is a straight fight between Salah and De Bruyne to see who takes home the award.
The pair have both been sensational this season, lighting up the Premier League with their creative magic week in, week out.
Salah has a remarkable 40 goals to his name, in what has been an unrivalled first year at Liverpool, while De Bruyne's vast influence has been the key reason for Man City cruising to the league title.
We have asked fans of the other 19 Premier League clubs to select their winner, and also choose their Player of the Year for their side.
Here's what they think…
Arsenal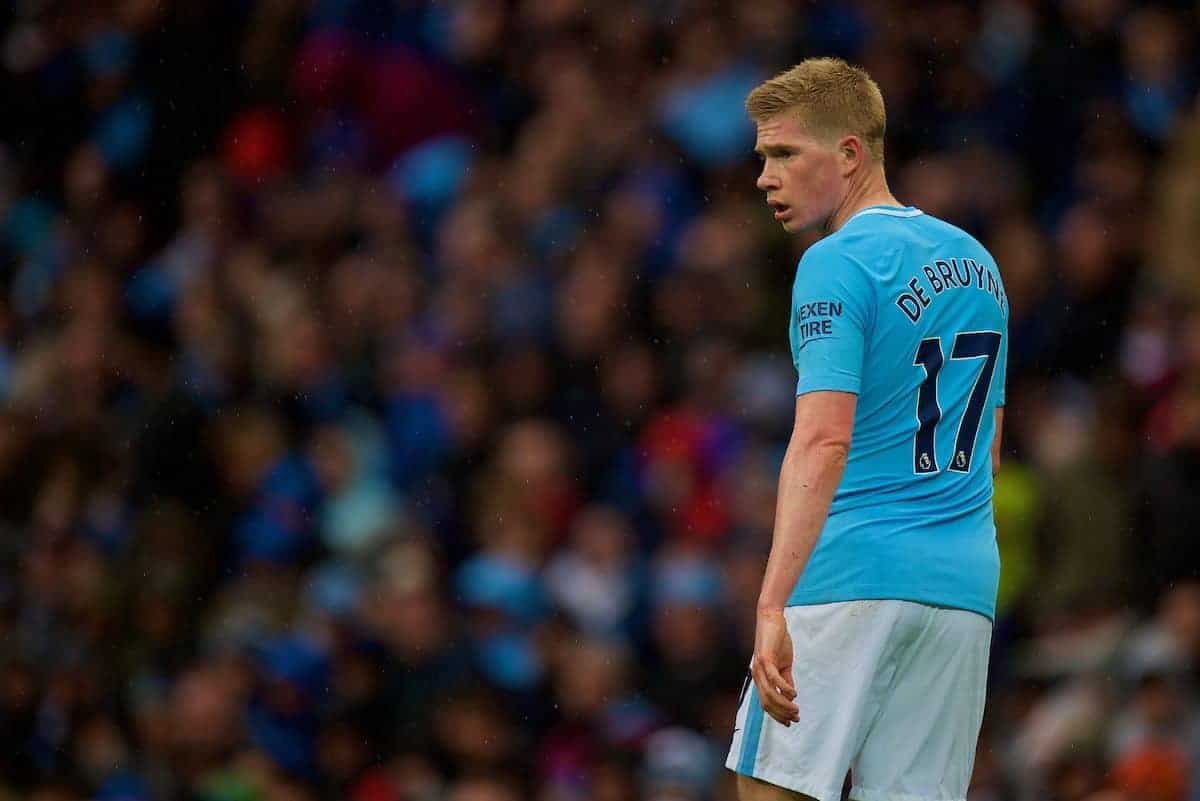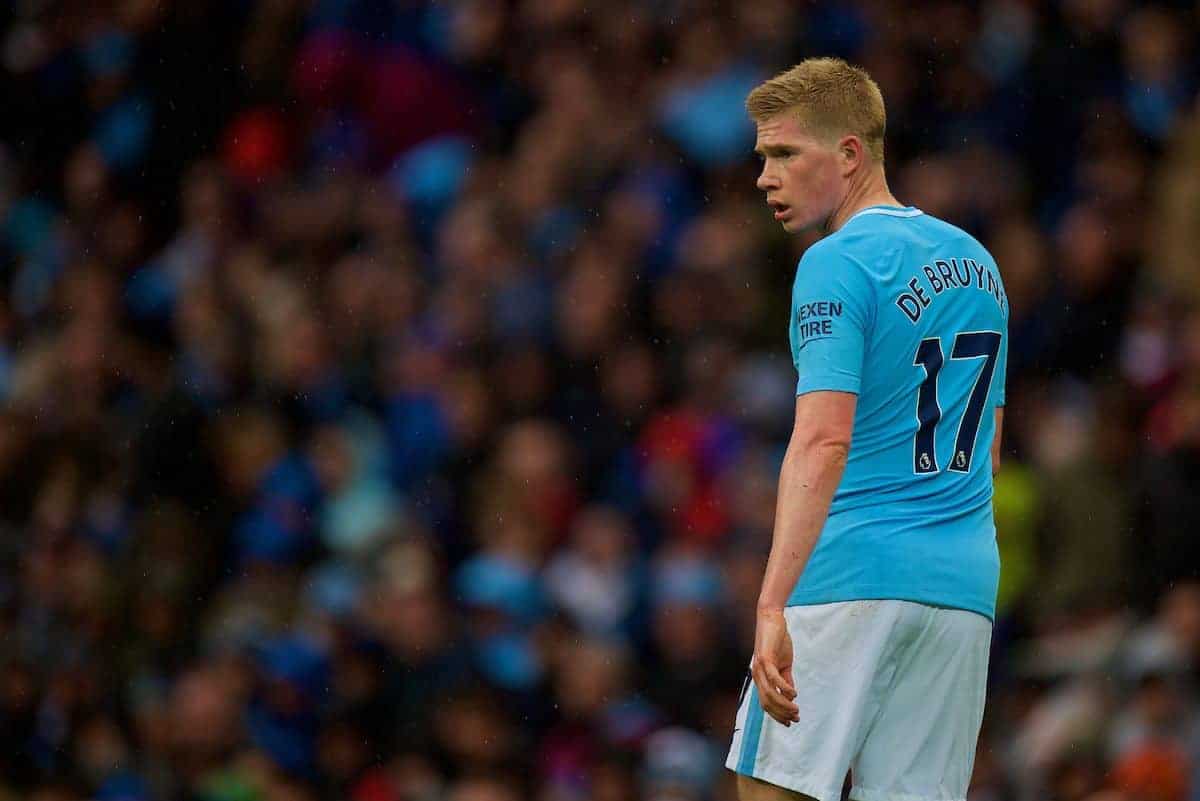 Salah or De Bruyne?
De Bruyne. I just can't not go for him, even though Salah has been incredible. When you watch City everything goes through him.
He has been the best player in the best team and therefore he'd get my vote.
And your club's Player of the Year?
Aaron Ramsey. I'm not a fan of him in a two-man midfield, but when released further forward he has a knack of being in the right place.
His energy is amazing, he never shies away and gives his all.
Kev (@GarrulousGooner)
Bournemouth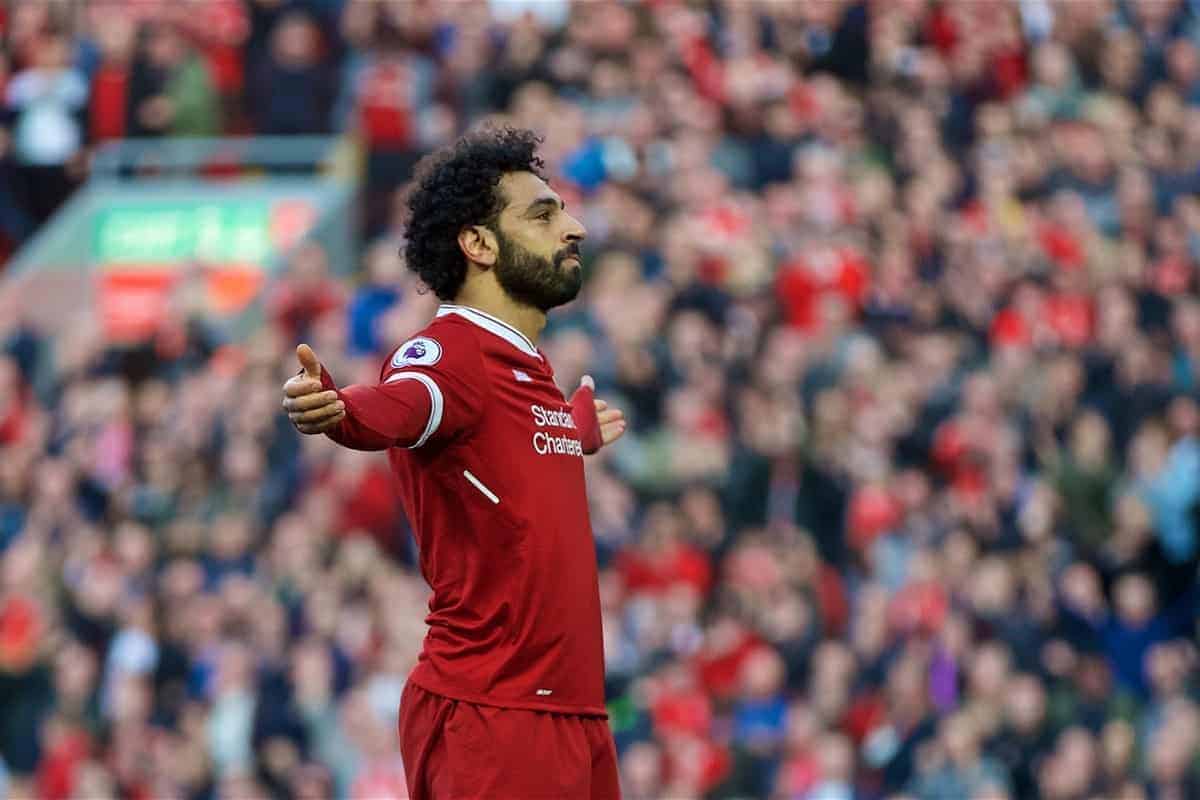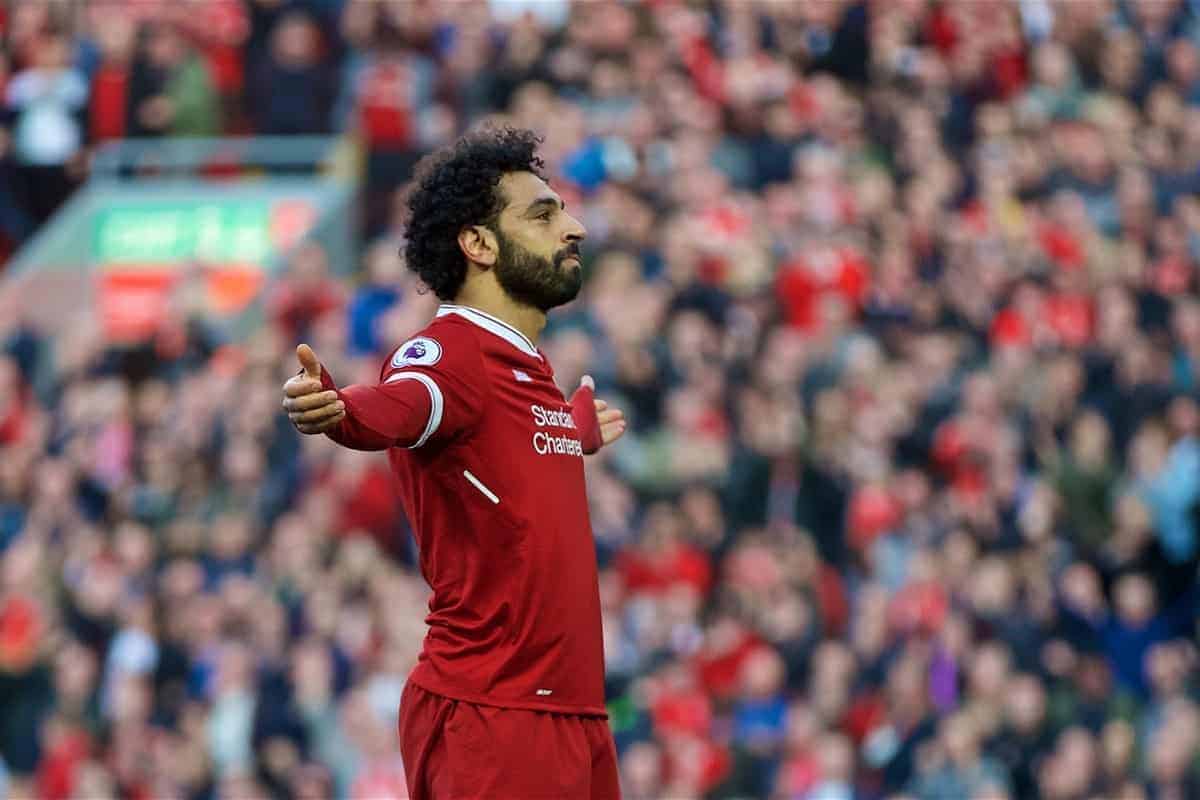 Salah or De Bruyne?
Salah, but De Bruyne will probably win it, in my opinion. Sometimes there is too much focus on the top-six clubs—there is football outside of them.
I can't really get excited about the rivalry between the top six and their players. As soon as the title is done and dusted you can guarantee that the Player of the Year will come from that winning team.
And your club's Player of the Year?
Nathan Ake. He has been magnificent for us at the back. It is hard to think of a Bournemouth side without him now.
He is always the player we want to see being the last defender if we are in a difficult situation, and he rarely lets us down. He may have cost £20 million from Chelsea, but he has been worth it.
Peter Bell (@CherryChimes)
Brighton & Hove Albion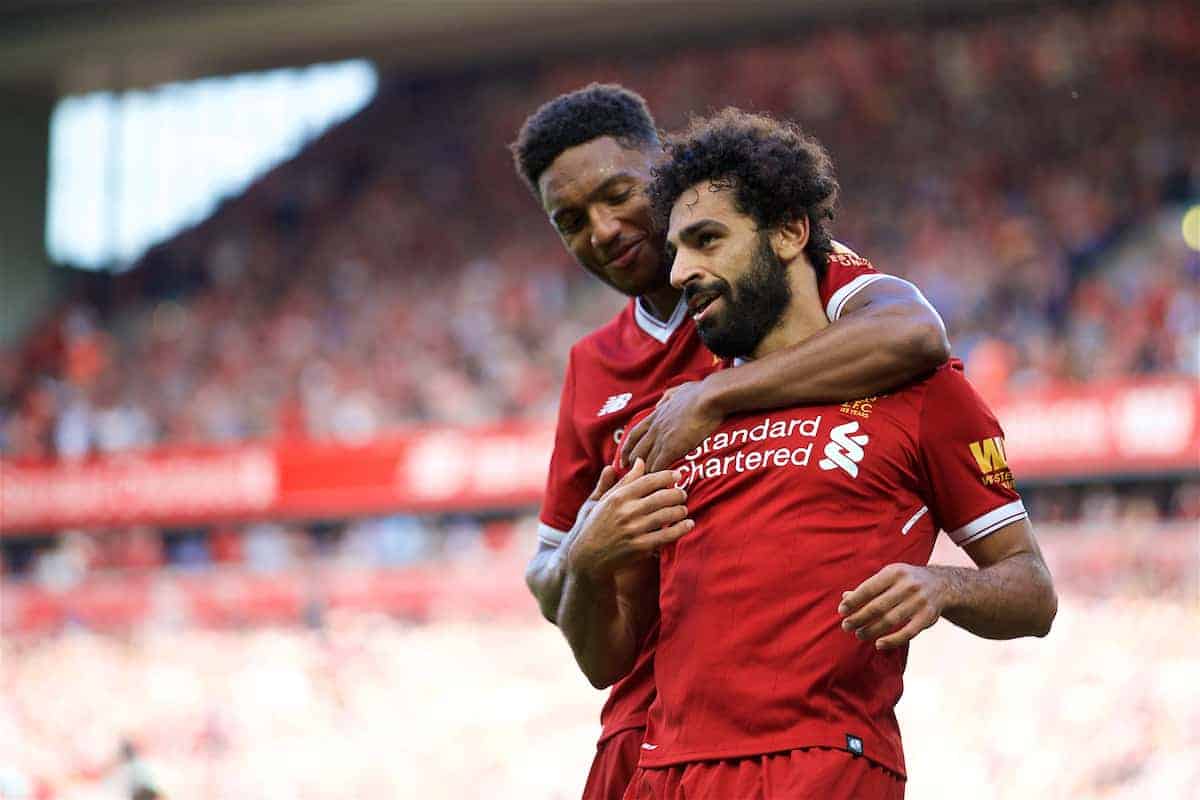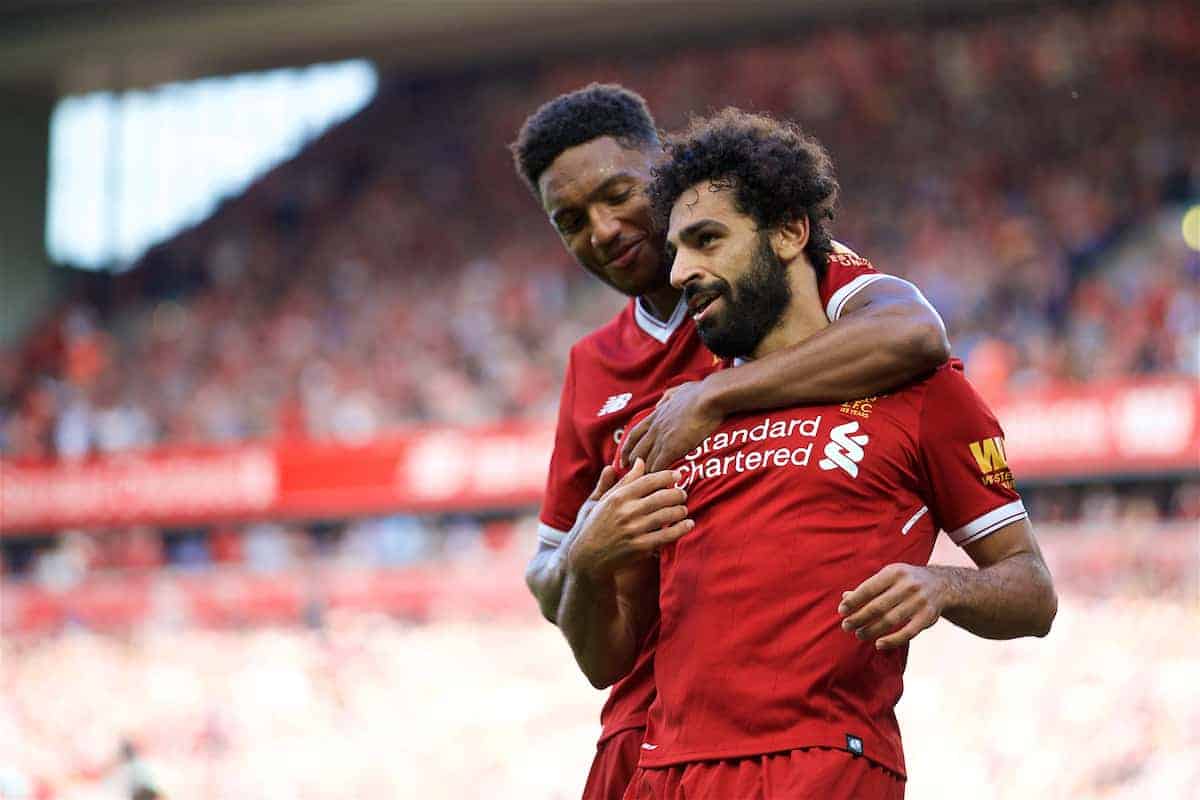 Salah or De Bruyne?
Salah. He has added more value to Liverpool's end game and has allowed the fans to say "Philippe Who?" this season.
And your club's Player of the Year?
Pascal Gross. He has been involved in nearly half our goals by either scoring or assisting, and he works his nads into the ground with stereotypical German endeavour.
Kieran Maguire (@KieranMaguire)
Burnley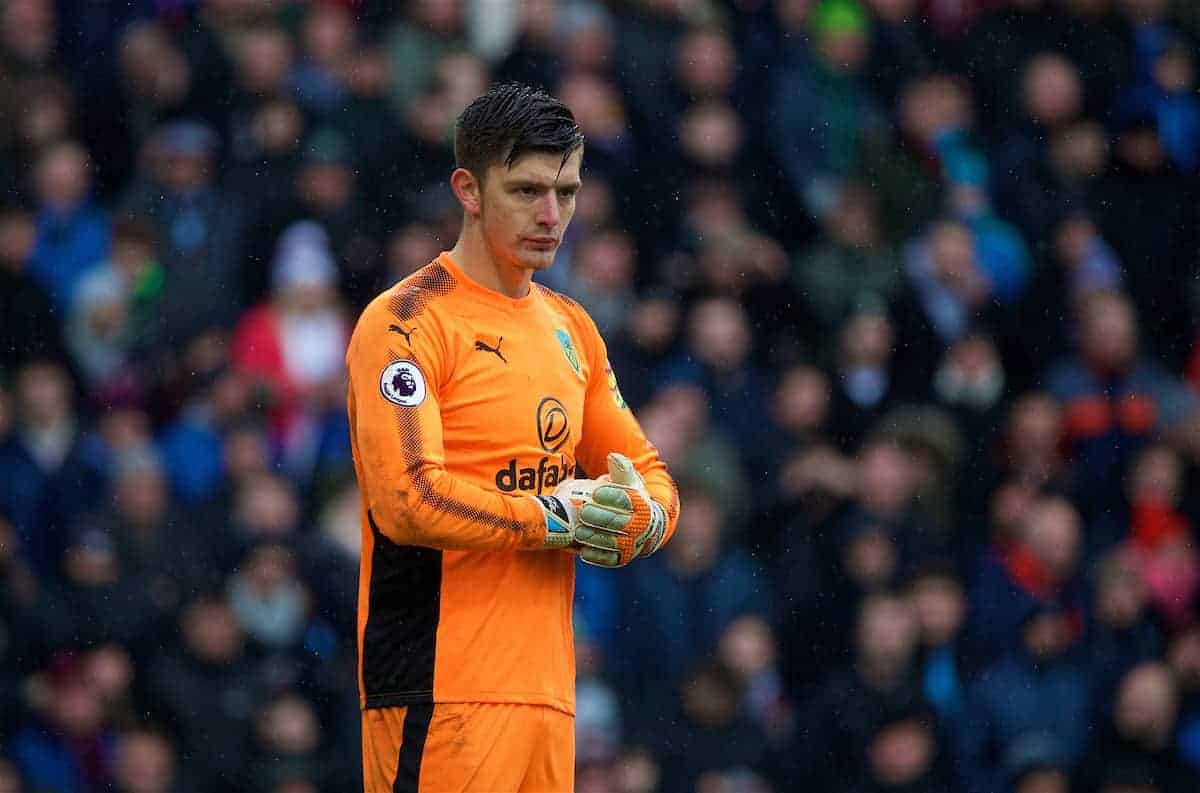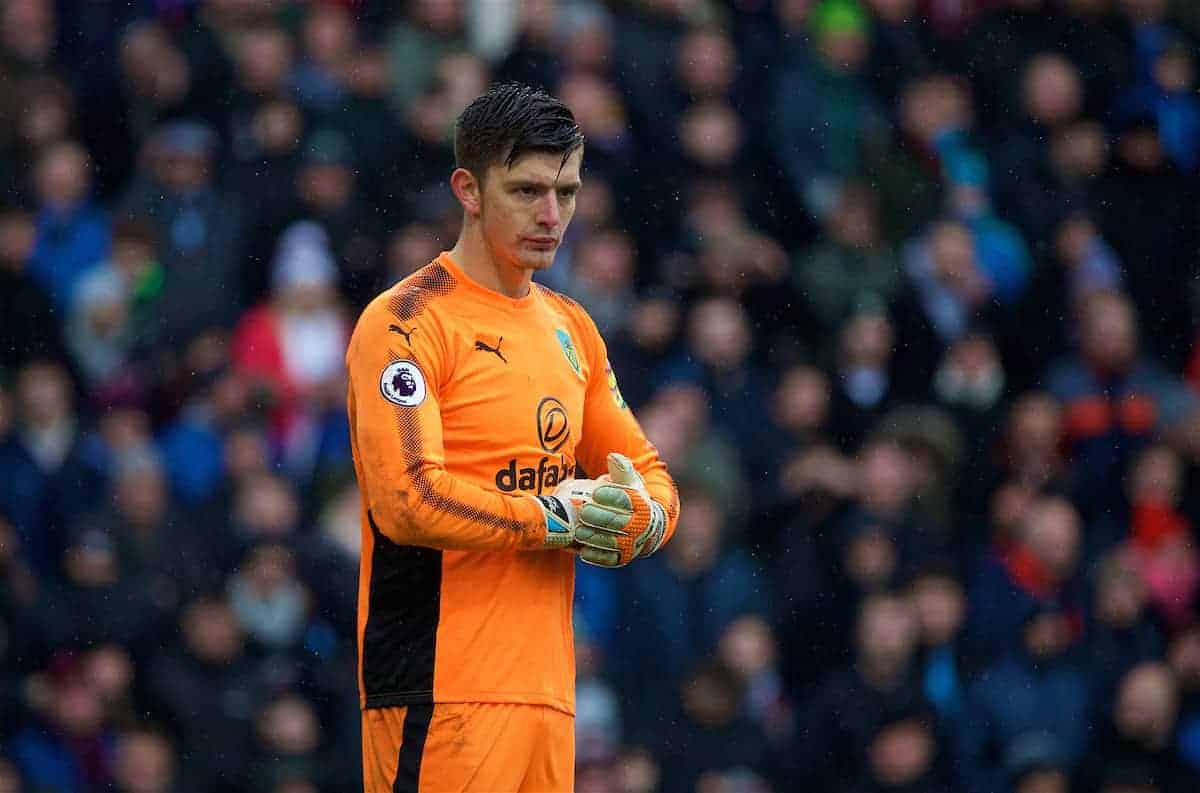 Salah or De Bruyne?
Salah, although it's very close. He has been exciting but also understated at the same time.
And your club's Player of the Year?
Nick Pope. It's hard to pick a Player of the Year for us, because Sean Dyche doesn't set his team up full of 'superstars'.
If I can to pick one, I'd say Pope. How he's not got an England cap and that plane ticket to Russia sewn up yet is anyone's guess.
An honorary mention goes to Ashley Barnes, who appears to have turned into Messi this season!
Natalie Bromley (@NoNayNever)
Chelsea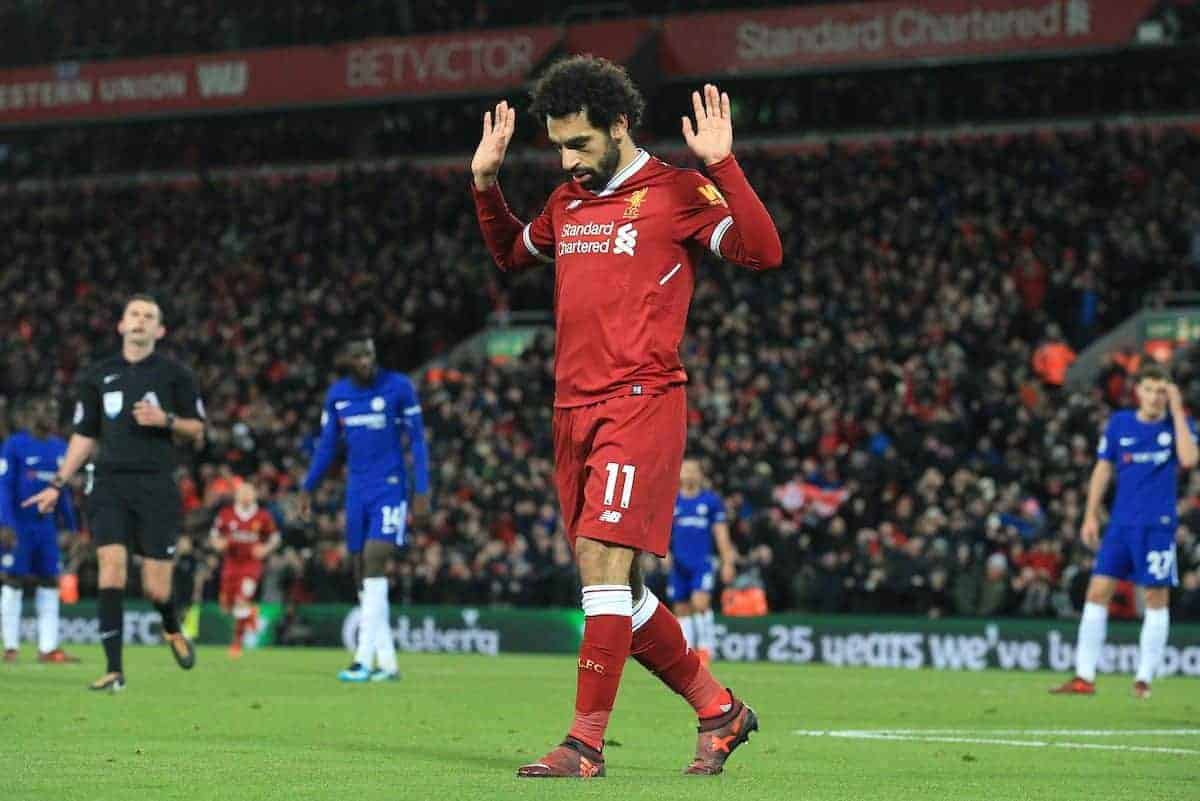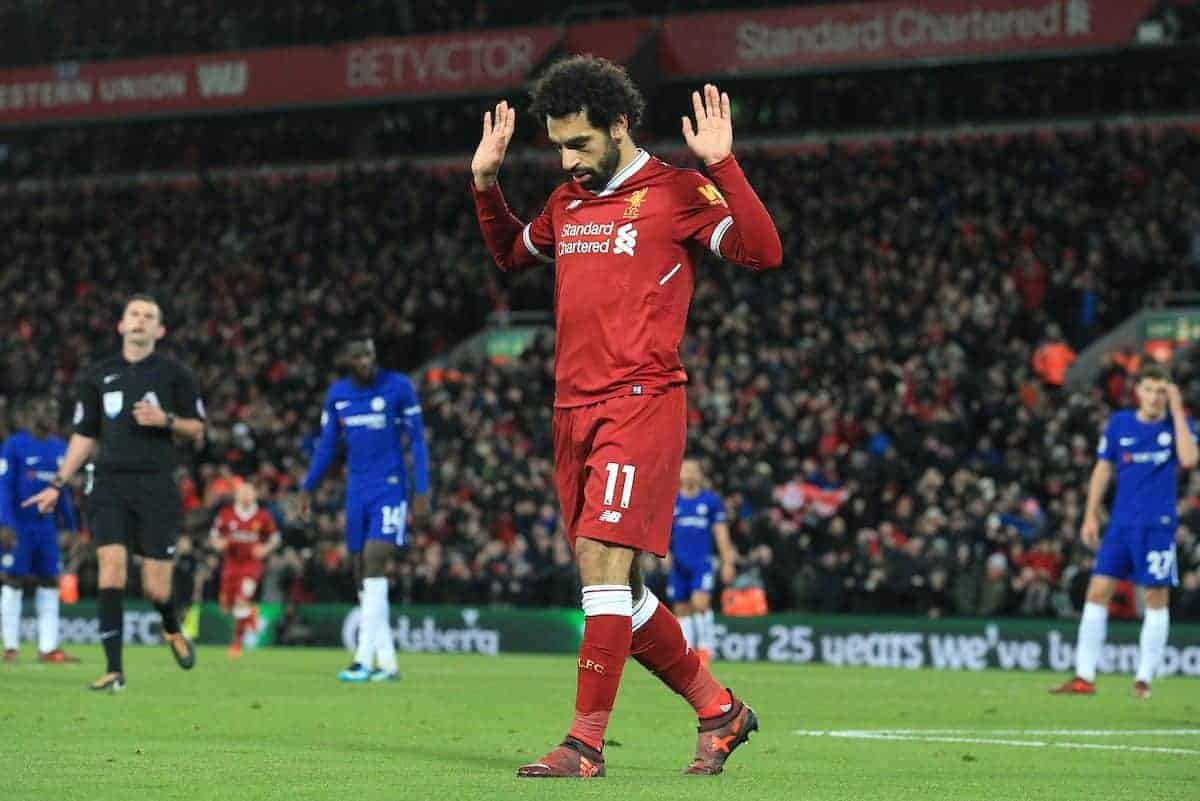 Salah or De Bruyne?
Salah. He would comfortably be Player of the Year for me. The amount of goals he's scored is outrageous for a player that isn't a centre-forward.
The fact he's done it in a team which doesn't have the same quality as City makes his season more impressive than De Bruyne's.
And your club's Player of the Year?
Marcos Alonso. It's very difficult to pick a standout player for Chelsea for obvious reasons. Alonso has had another strong season, though, and has always put the effort in when others around him haven't.
Richard Long (@CONTETHEKING)
Crystal Palace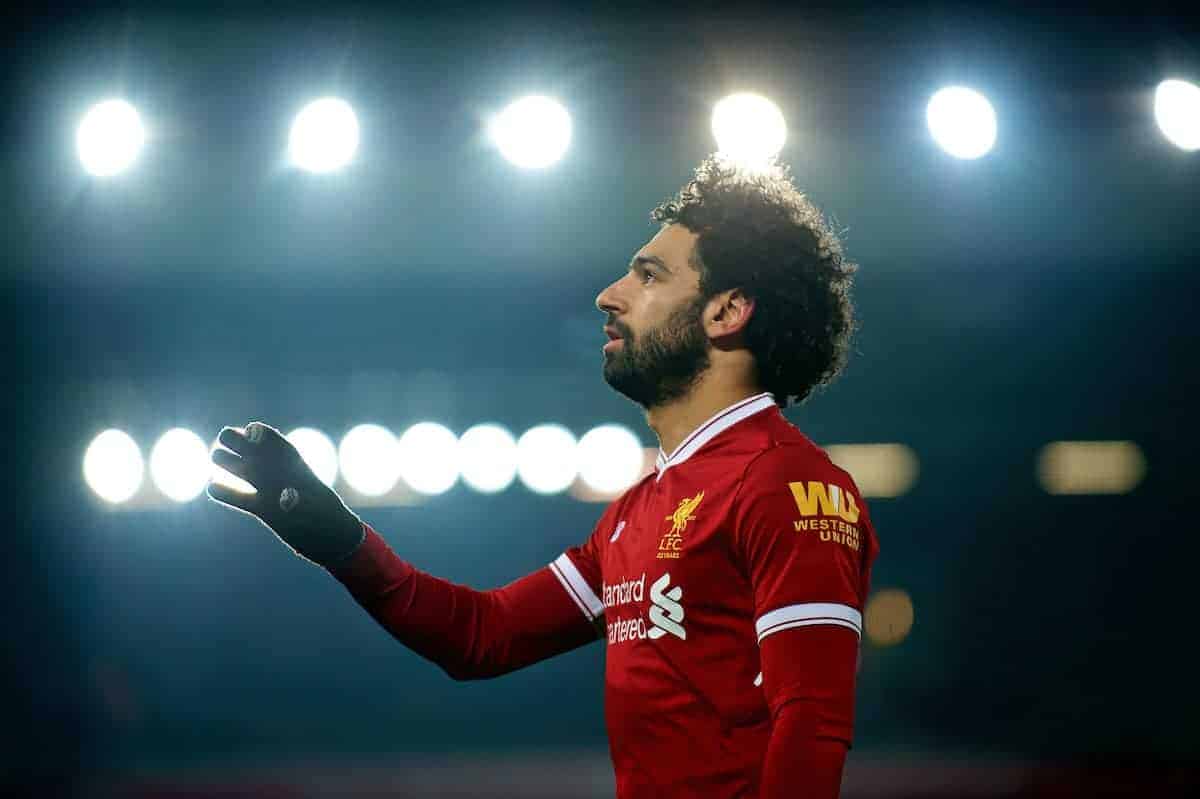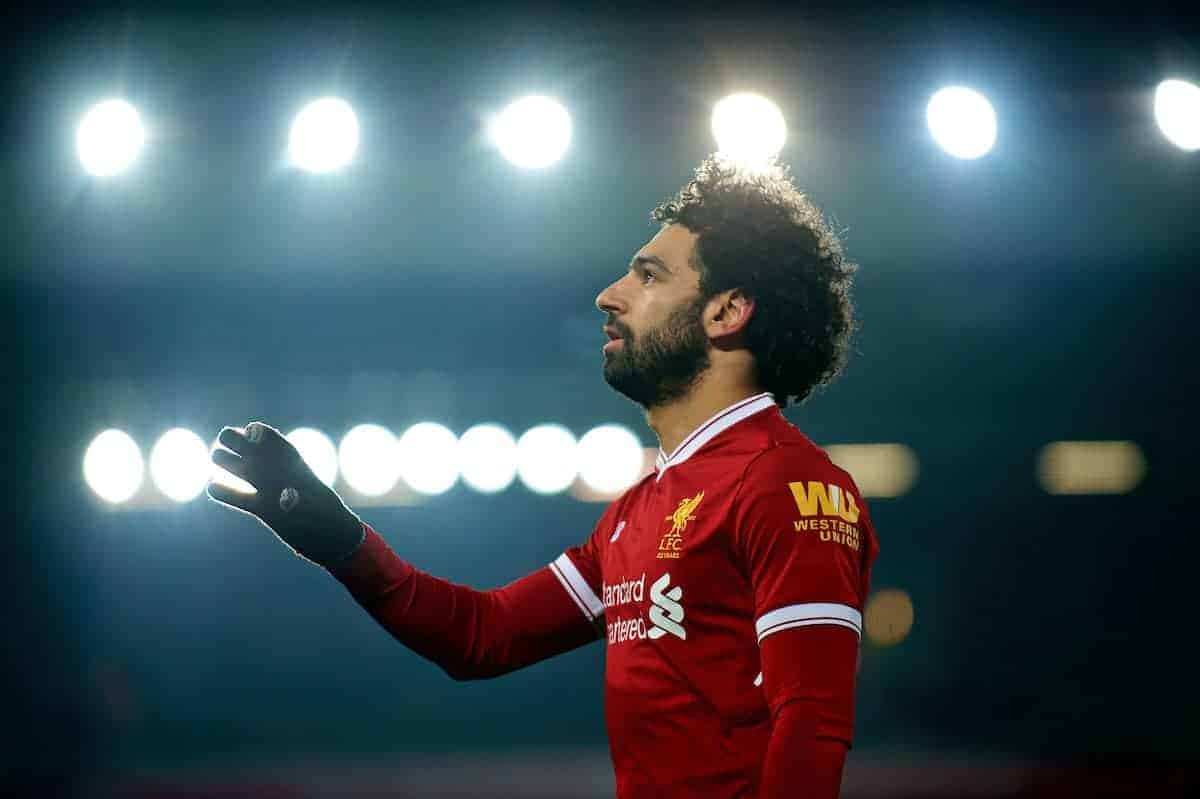 Salah or De Bruyne?
Salah. If you'd asked me halfway through the season I'd have said De Bruyne was nailed on, but Salah has done so much and improved game by game that I can't ignore that.
He's finding his best form at a time when the decision is being made.
And your club's Player of the Year?
James Tomkins. He's kept fit all season for the first time for us and been great at the back whilst everyone around him has been struggling with form or injuries.
Wilfried Zaha is clearly our best player and has recently destroyed Brighton again which is fantastic—maybe he's become so good we just expect it.
Rory Brelsford-Stewart (@RoryBS)
Everton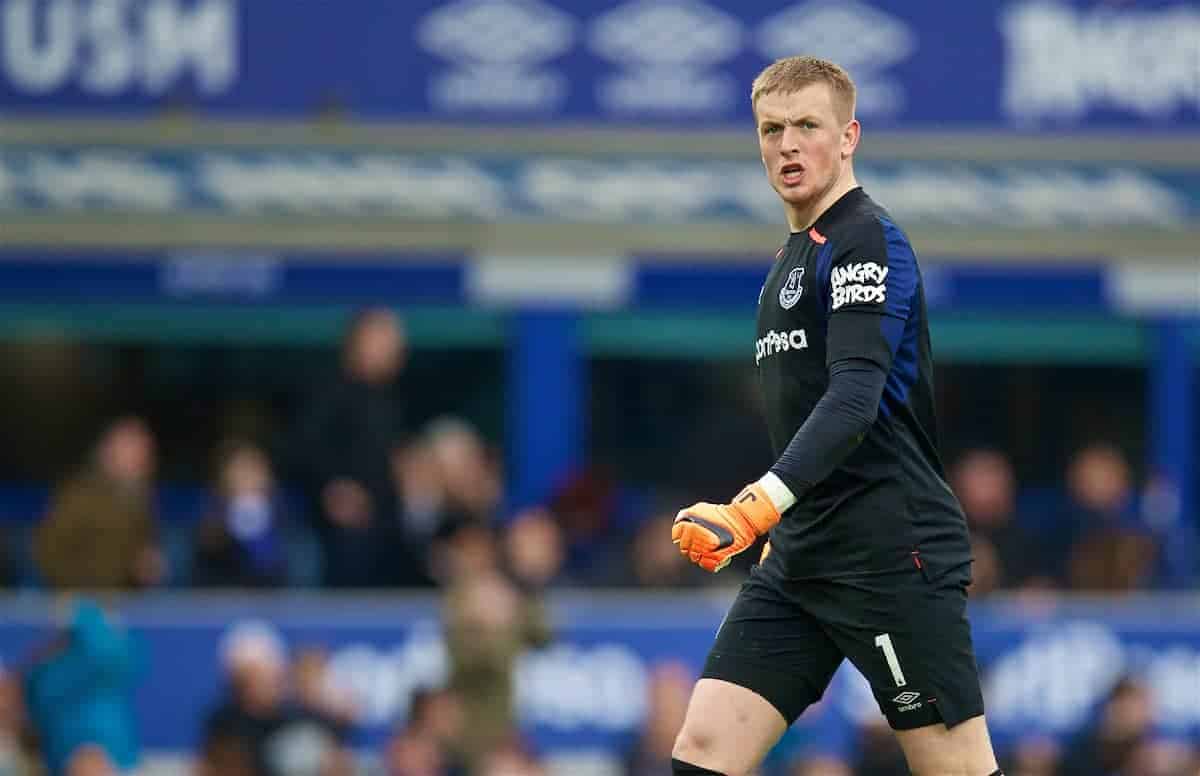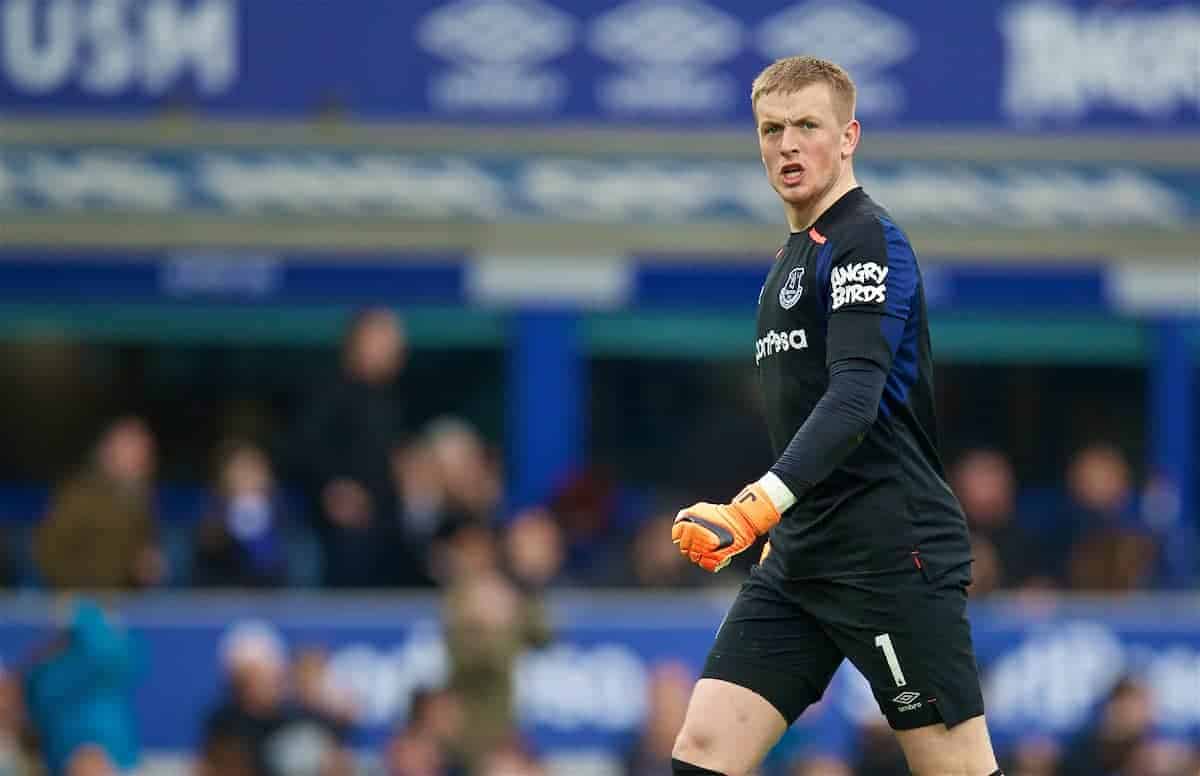 Salah or De Bruyne?
De Bruyne. Easily the most impressive player for the runaway leaders this season.
Salah runs him close—and in truth probably edges the City man on form in the second half of the season.
And your club's Player of the Year?
Jordan Pickford. Far from faultless, but a rare beacon of light amid the growing frustration. The former Sunderland man surely must keep goal for England in Russia
Patrick Boyland (@Paddy_Boyland)
Huddersfield Town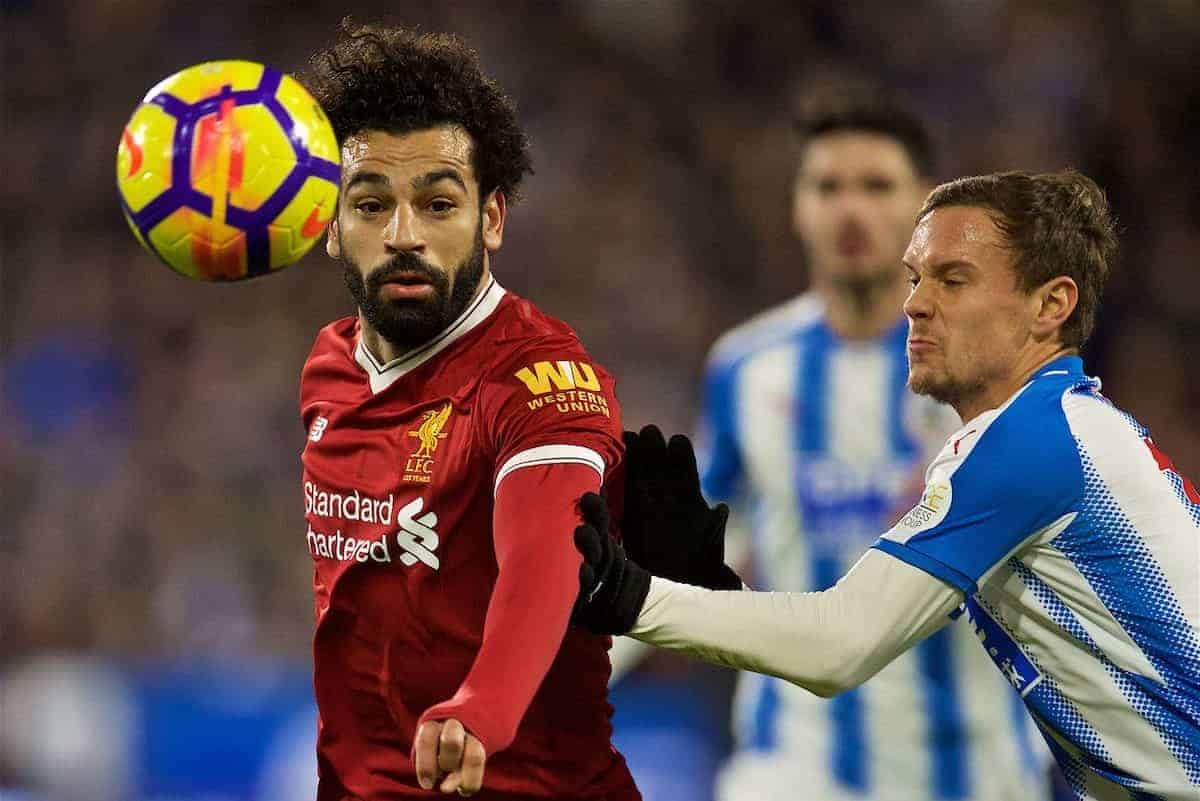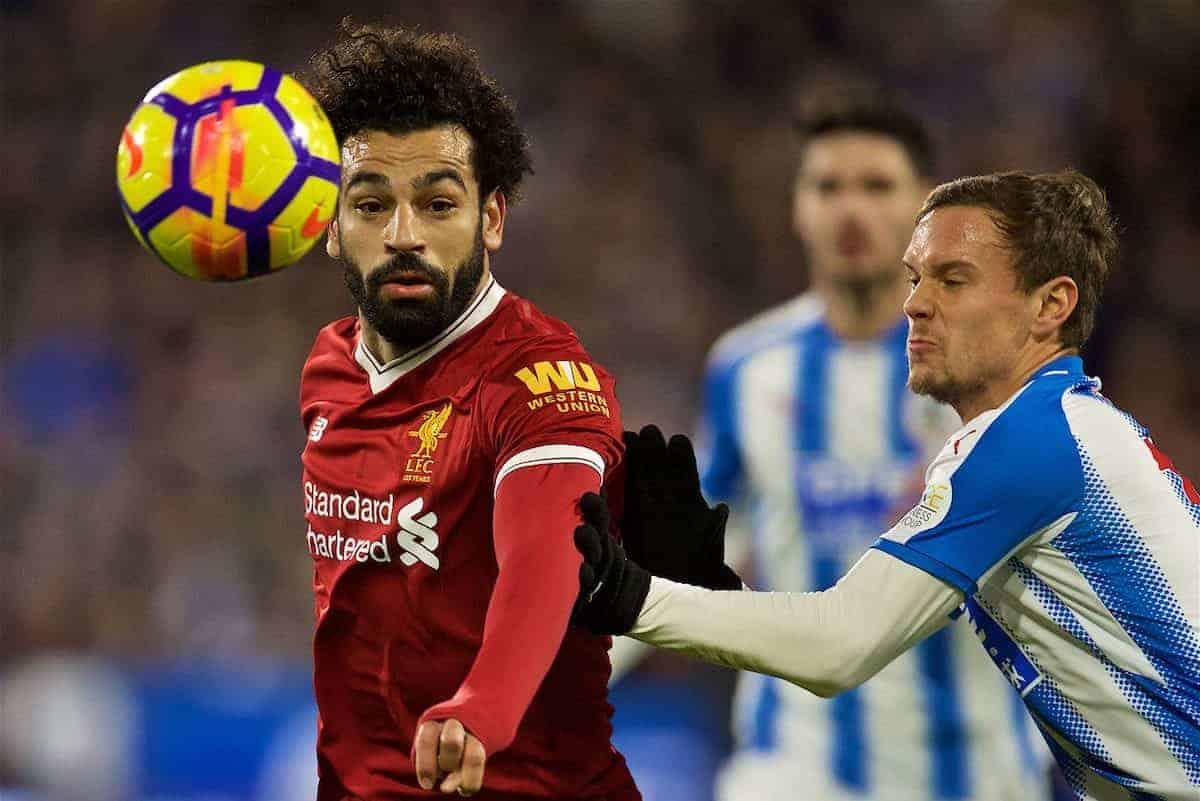 Salah or De Bruyne?
Salah. De Bruyne has done excellently as well, but has played in a team full of superstars.
Salah is the first Liverpool player to score a minimum of 40 goals since Ian Rush I believe. Credit where credit is due, the Egyptian has had a phenomenal year, taking both fans and pundits aback with his talent.
And your club's Player of the Year?
Christopher Schindler. The likeable German centre-back has not looked out of place at Premier League level, and has had a vital role in everything that has been good in the clubs performances throughout 2017/18.
Four more positive contributions may lead to the club preserving its Premier League status.
Nathan Hosker (@htafcslo)
Leicester City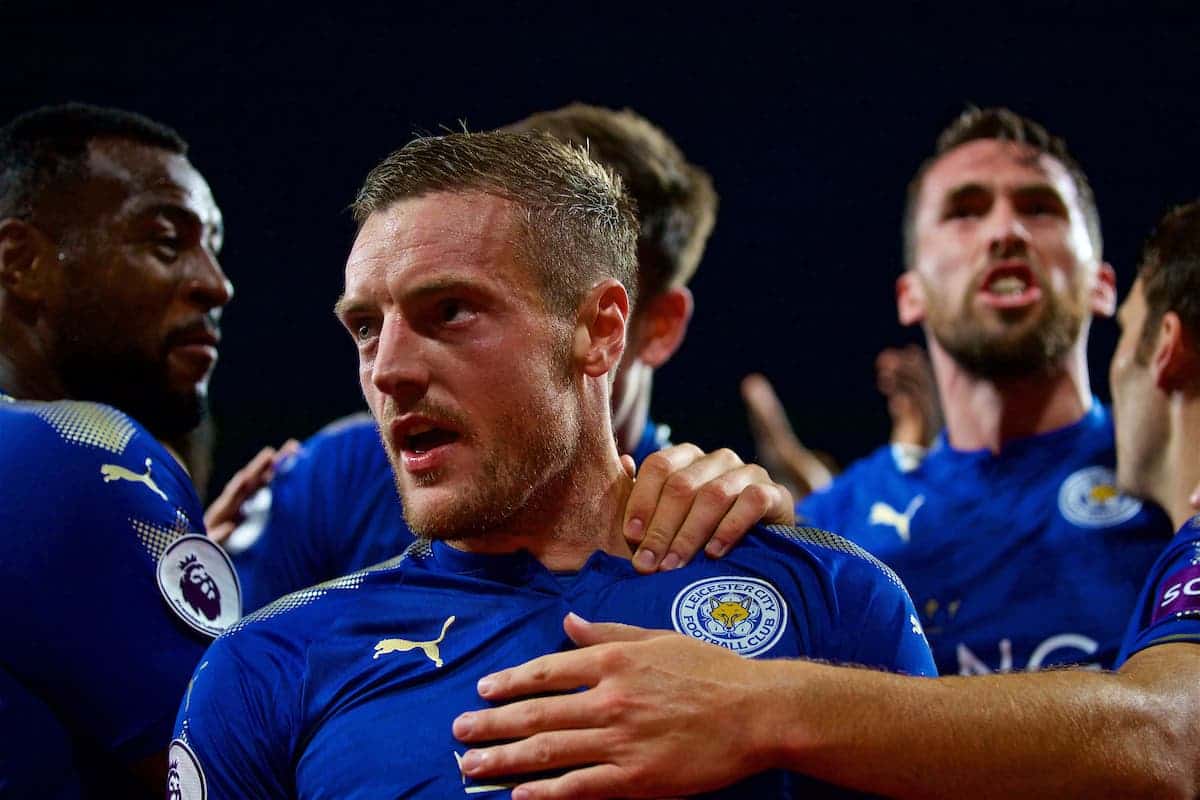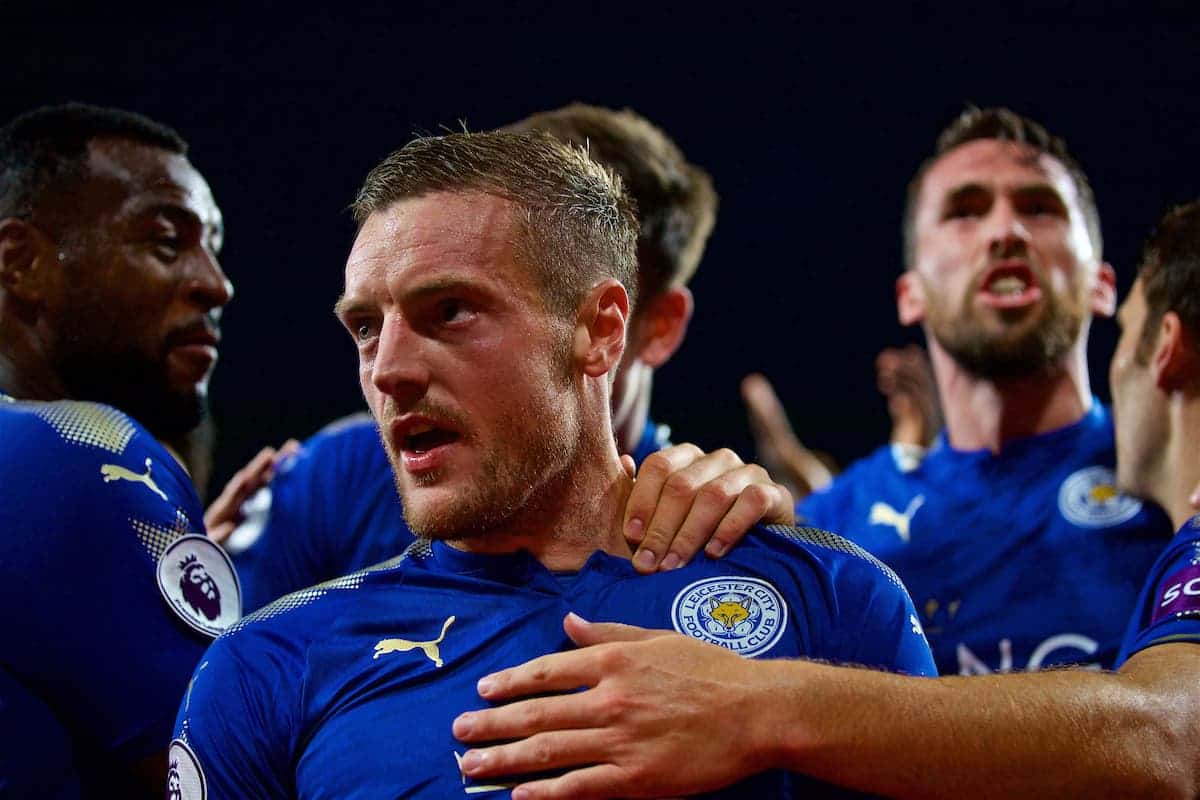 Salah or De Bruyne?
Salah. Both the Egyptian and De Bruyne have been consistently fantastic throughout, but for me it's Salah, purely because his performance has so far exceeded what was expected of him.
He has been an absolute revelation, and the effect he has on that Liverpool side is extraordinary.
And your club's Player of the Year?
Jamie Vardy. Despite lacking consistent service throughout the season, he has managed to score 20 goals once again.
He's the league's best finisher in terms of shot conversion (28.3 percent) and big chance conversion (68.4 percent), and has scored against each of this year's top-six sides—a remarkable statistic and testament to his quality.
Jamie Thorpe (@thorpie54)
Man City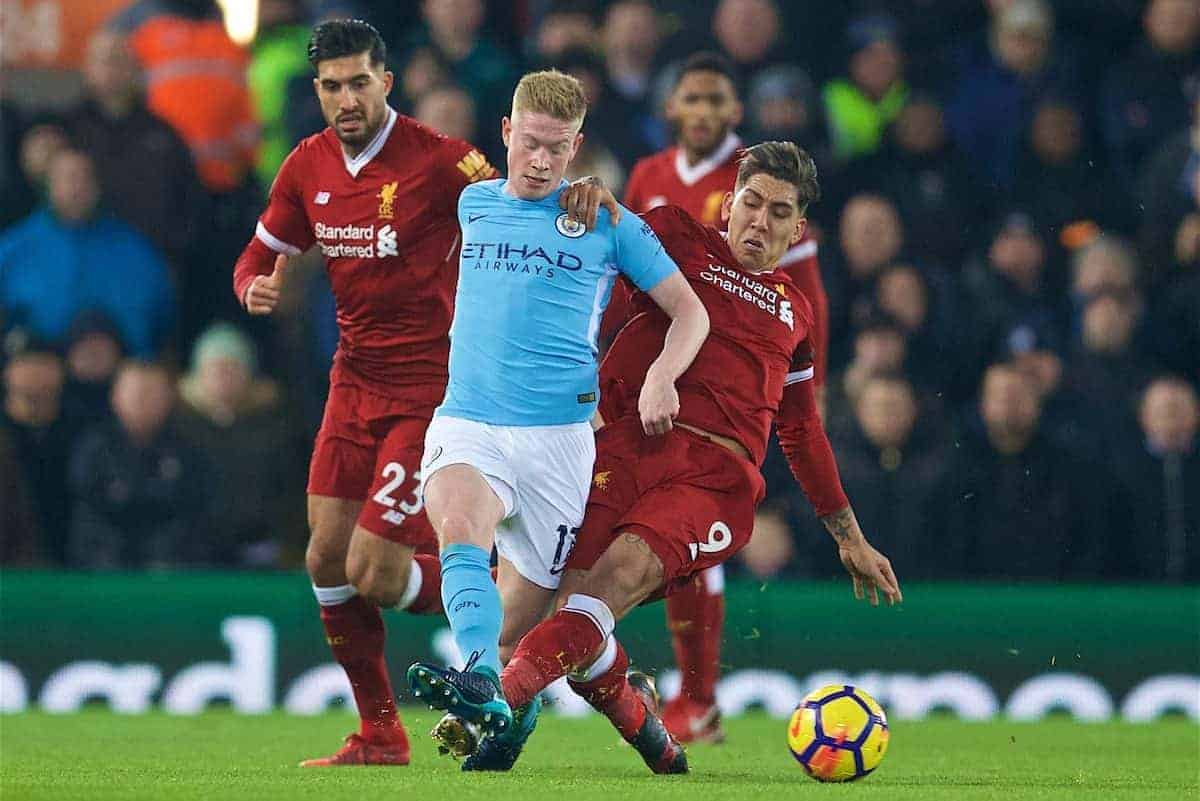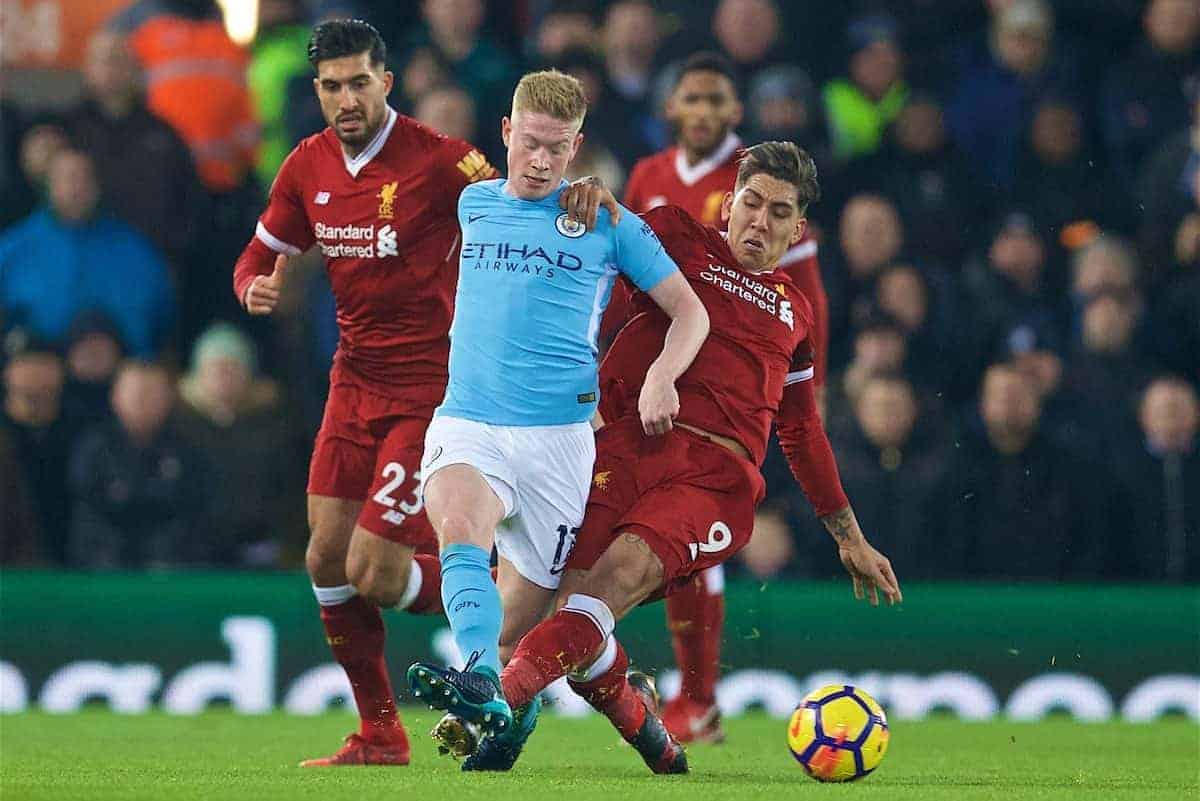 Salah or De Bruyne?
De Bruyne. Salah's record is staggering but that's what the Golden Boot is for. De Bruyne, more than any other player in the Premier League, determined the destination of the title.
And your club's Player of the Year?
Some ginger Belgian lad!
Ste Tudor (@SteTudor123)
Man United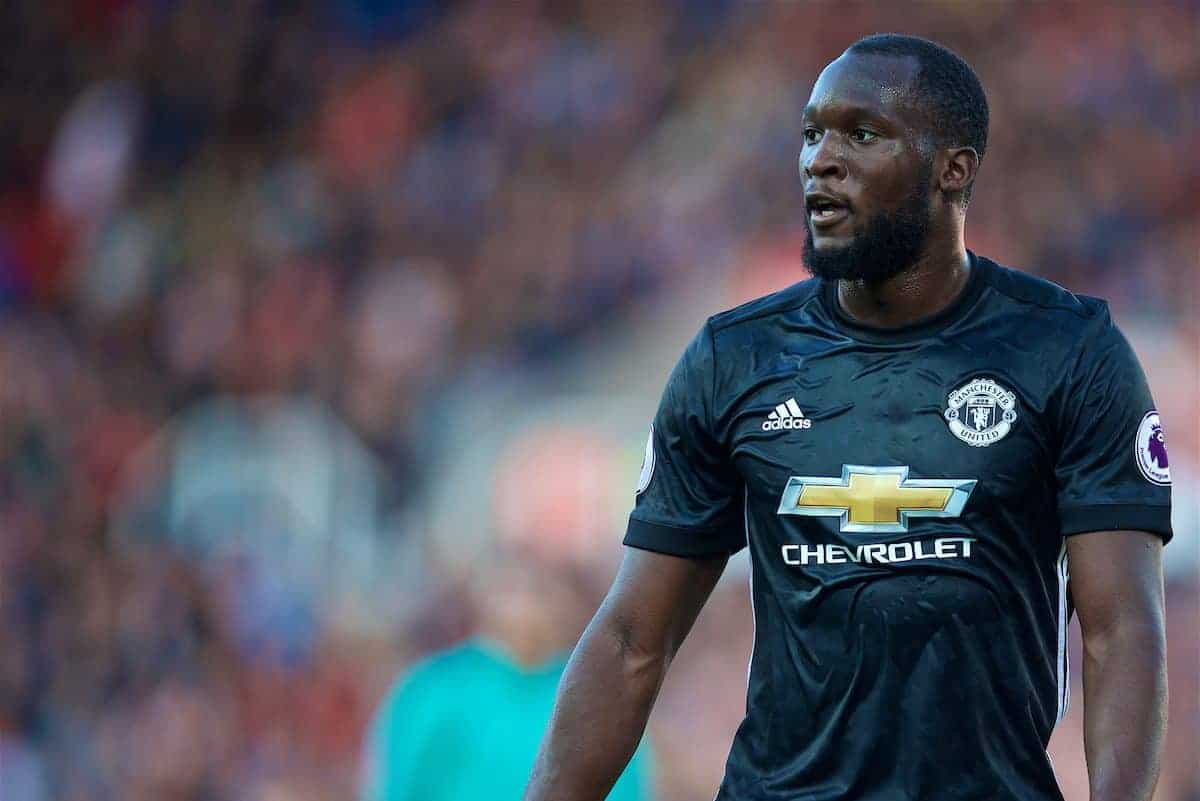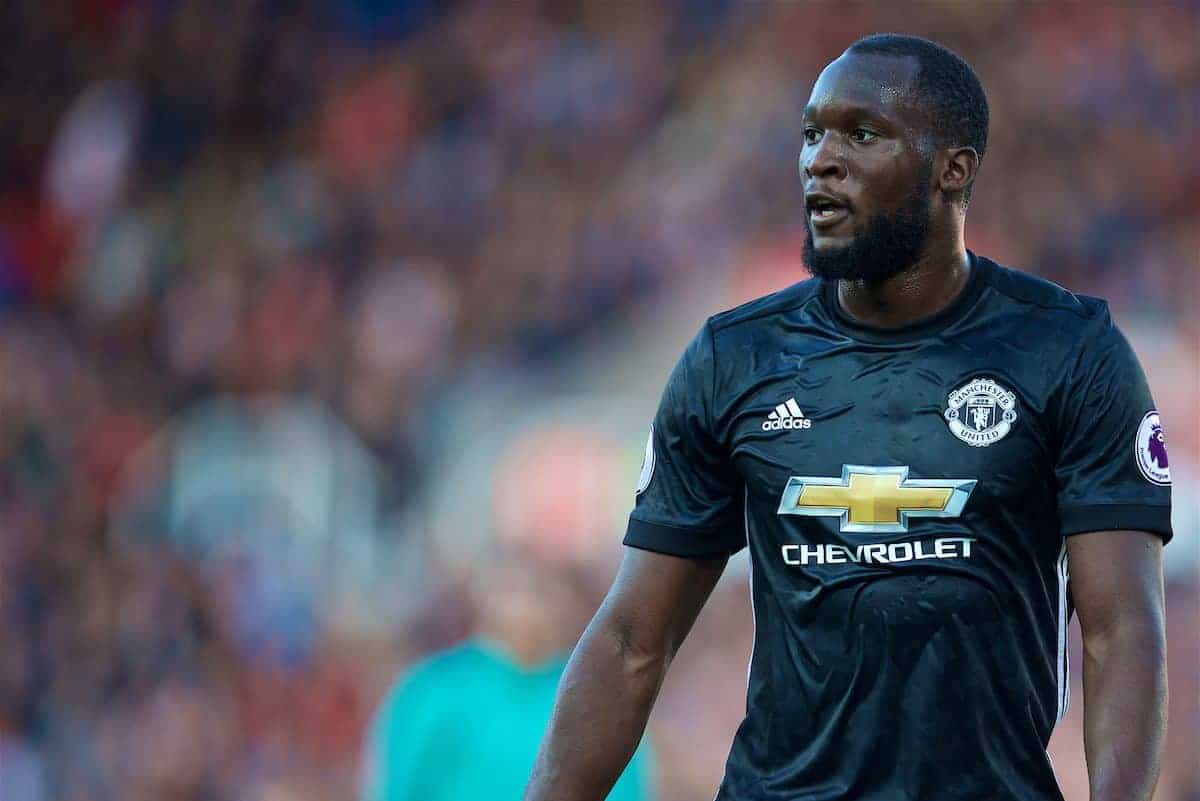 Salah or De Bruyne?
De Bruyne. His brilliance has ultimately led to winning two trophies. There's no point being brilliant if it leads to fuck all.
That could obviously change Champions League-wise, but picking it now means you can't really justify picking a winner over a gallant loser.
And your club's Player of the Year?
Romelu Lukaku. He has done really well in his first season. Over 20-odd goals, improving all-round game and kept his head down when he was getting criticised. All that with shite service from a midfield that spends most of its time going sideways or backwards.
David de Gea has been brilliant but that's just expected.
Ste Armstrong (@sarm0161)
Newcastle United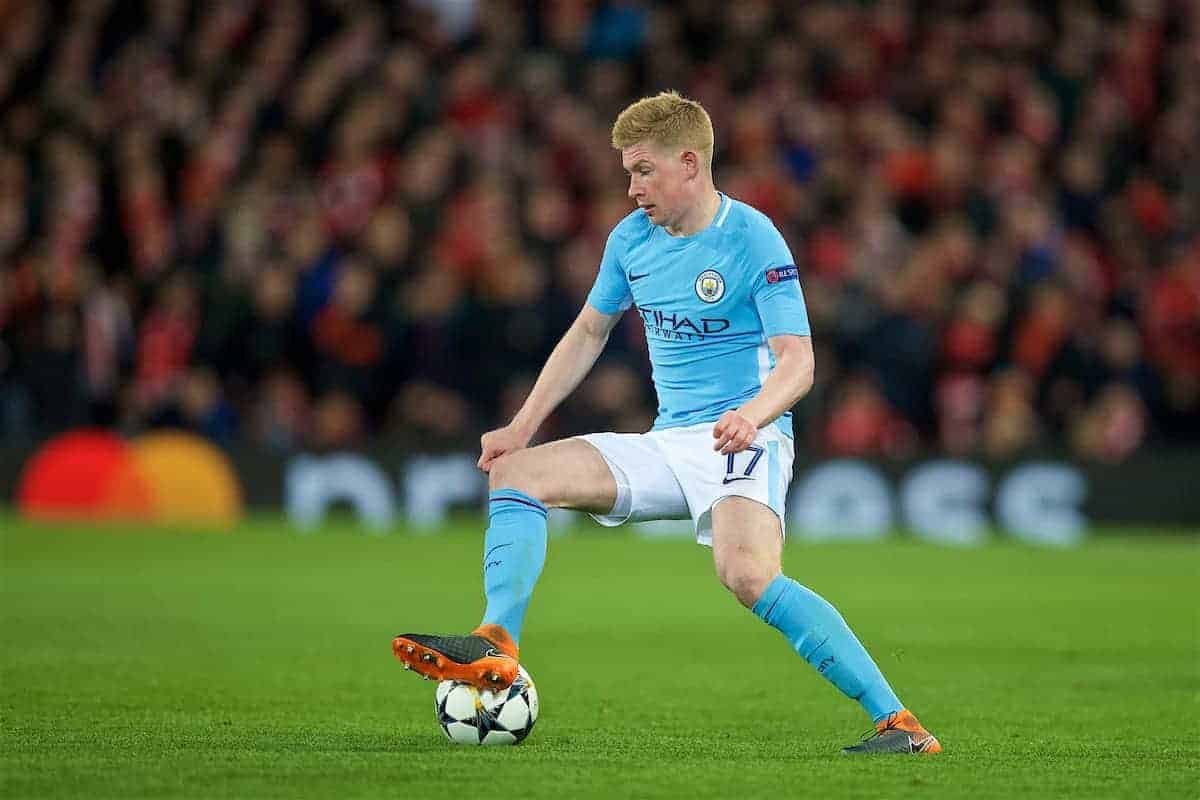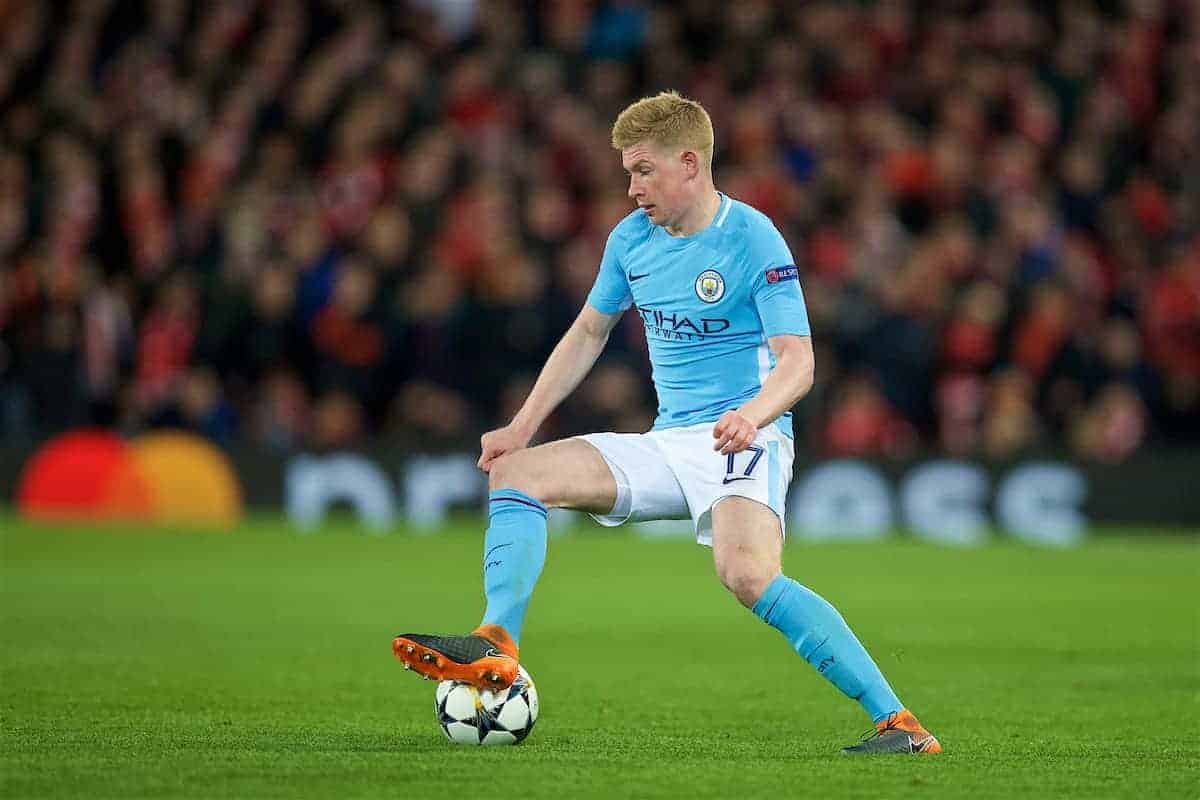 Salah or De Bruyne?
De Bruyne. Twenty assists at this level is ludicrous. Man City are excellent but look much worse without him in the side.
And your club's Player of the Year?
Jamal Lascelles Still only 23 but a colossus of a captain. With him in the side, United have collected 40 points in his 27 starts, while in the six games Lascelles missed we picked up one point. That's how crucial he is.
I understand why he's not in the England squad as he's not a ball-playing defender, but he is destined for great things and is one of the best defenders in the league.
Alex Hurst (@tfNUFCfanzine)
Southampton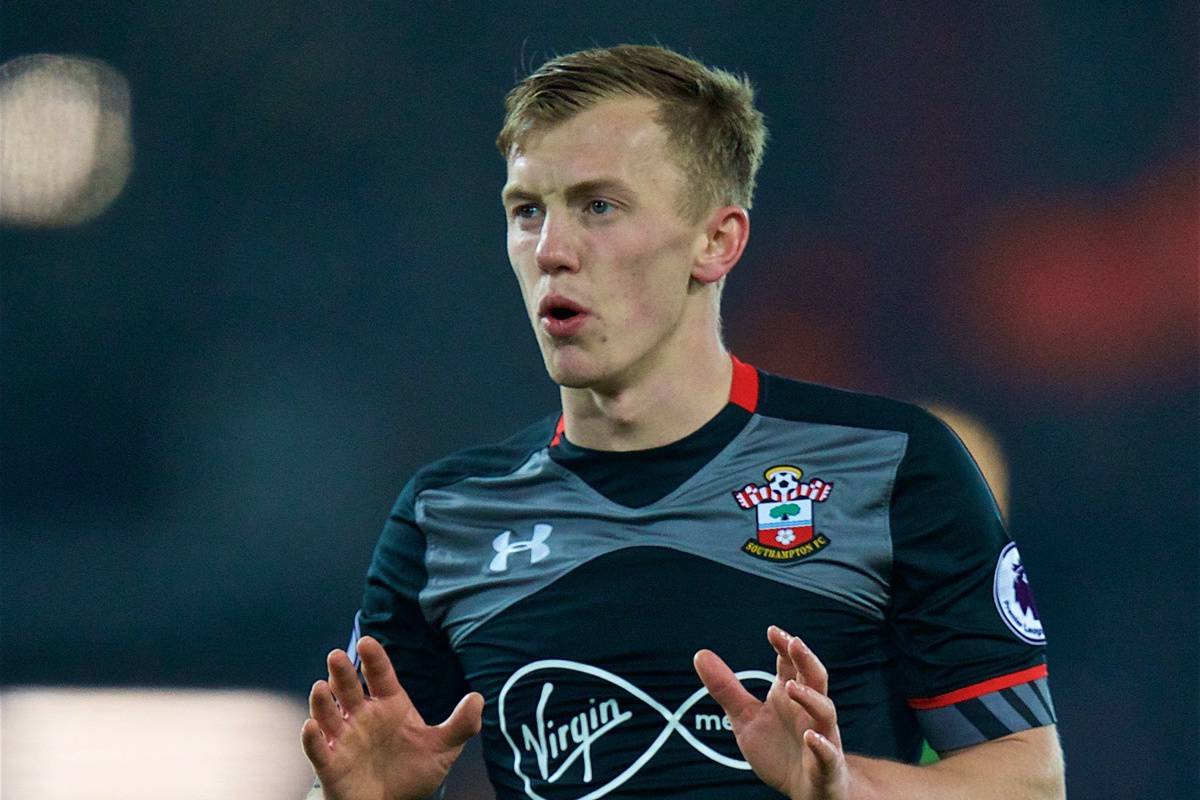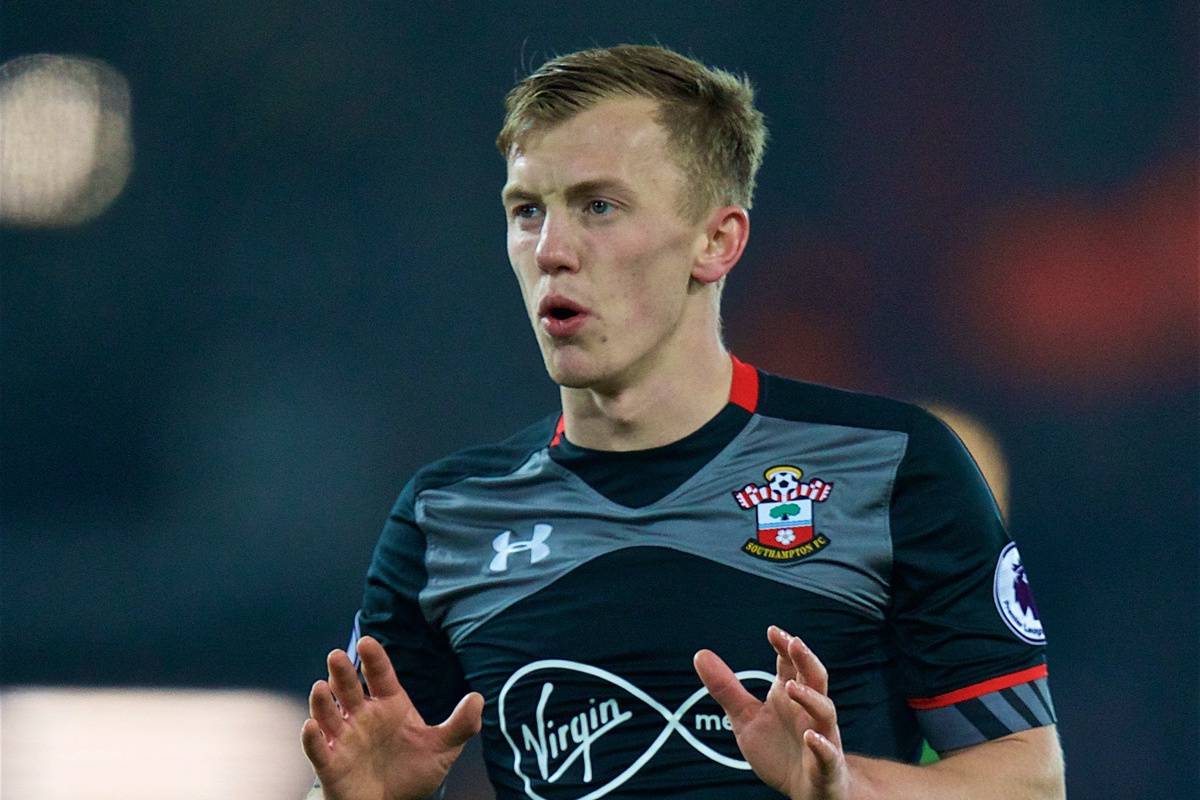 Salah or De Bruyne?
Salah. He has had a bigger impact on Liverpool's performances than De Bruyne has on City's.
I have loved watching De Bruyne this season but Raheem Sterling, Fernandinho, David Silva etc. have also been incredible so I think that City would have won the league even if they didn't have him.
Salah's goalscoring record this season is phenomenal and he has had an incredible impact on Liverpool's results and style of play.
And your club's Player of the Year?
James Ward-Prowse. He hasn't played as much as he has deserved to, but when he has he's been impressive. His technical and dead-ball abilities are well documented but he has added some snide to his game.
If we do go down, as seems likely, we should do everything we can to keep hold of him, make him captain and build the team around him.
Richard Brereton (@RichardBrer)
Stoke City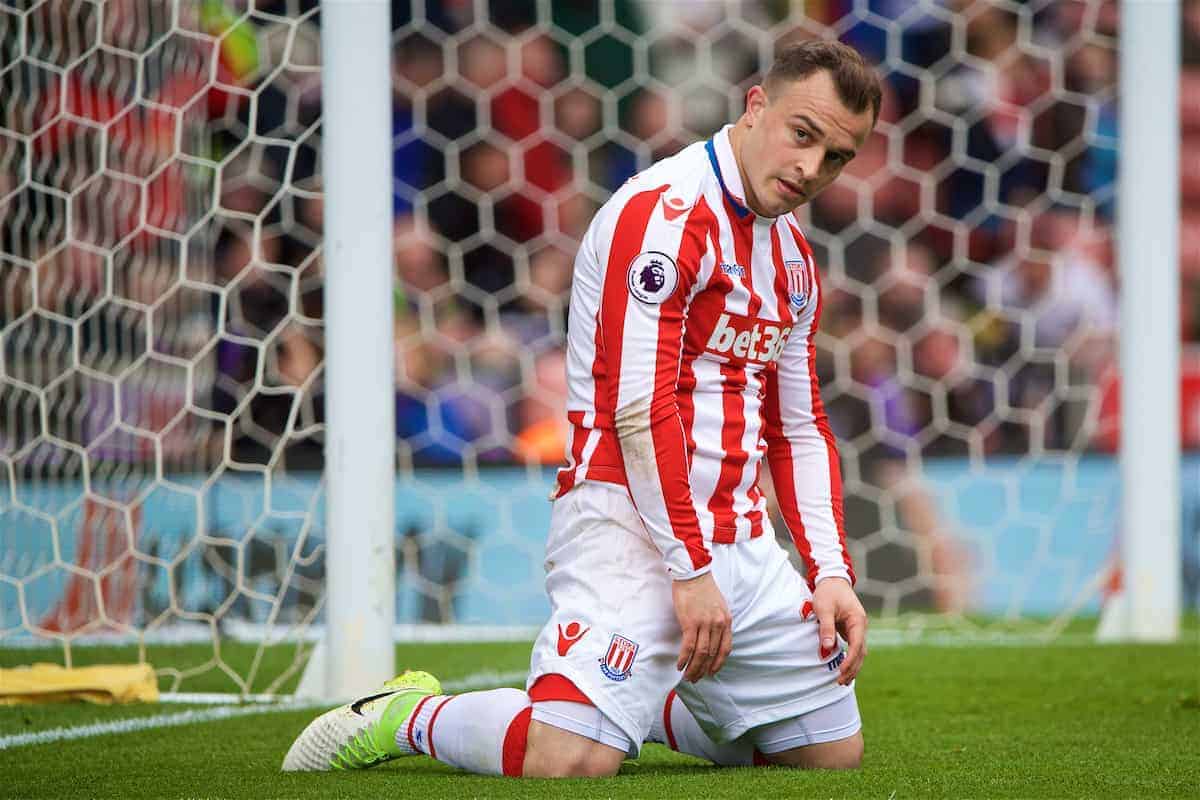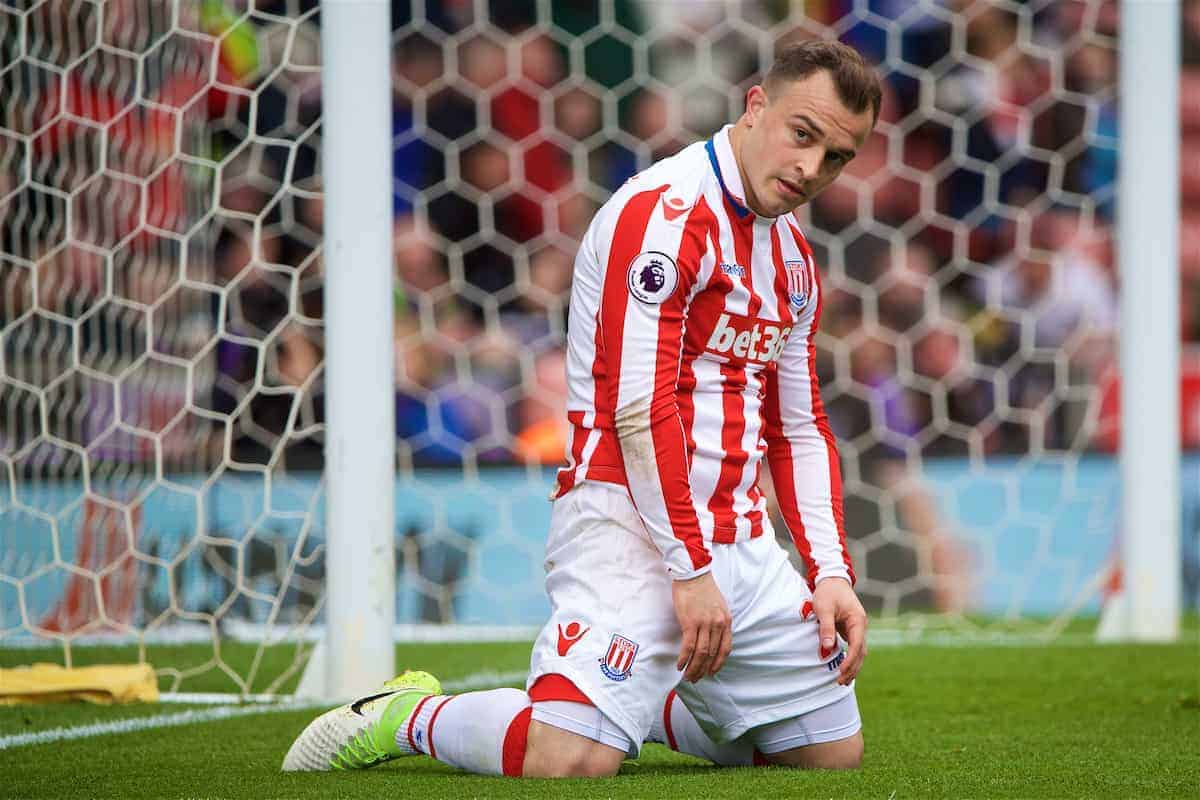 Salah or De Bruyne?
Salah. Both he and De Bruyne have been incredible, and there's very little between them, but Salah has shone ever so slightly brighter with his devastating ability to always score when required.
And your club's Player of the Year?
Xherdan Shaqiri. There are barely any contenders for Stoke, but the Swiss has been by far and away our best player. Without him we'd have been as bad as Derby County in 2007/08.
David Cowlishaw (@davidcowlishaw)
Swansea City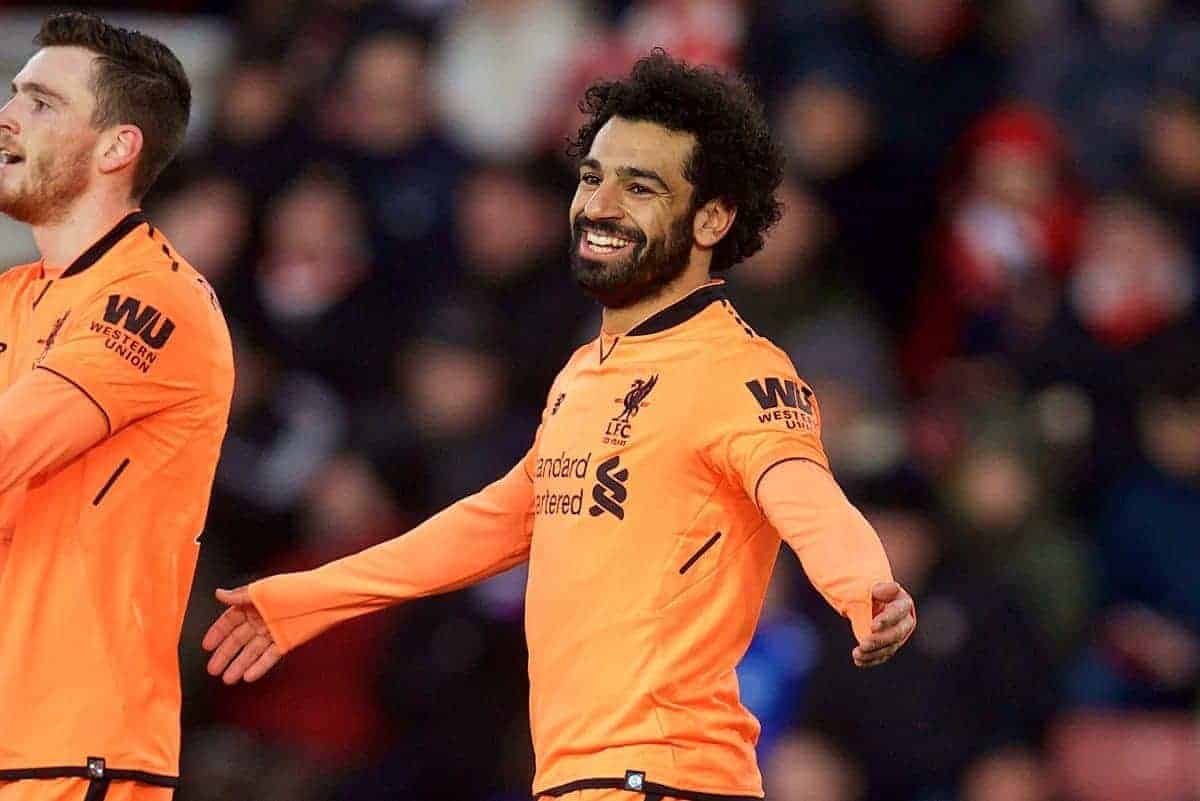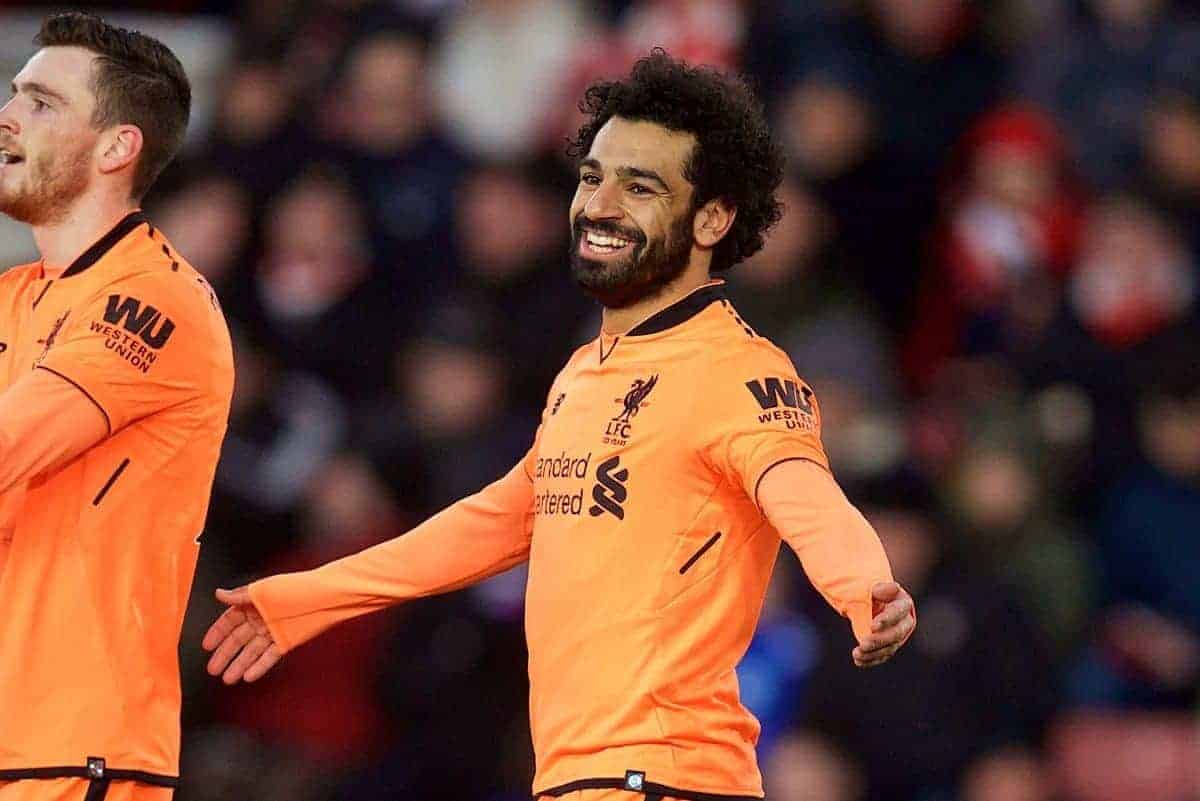 Salah or De Bruyne?
Salah just edges it for me. It looks like he will win the Golden Boot—no mean feat—especially when it's his first season as a genuine regular in the Premier League.
And your club's Player of the Year?
Lukasz Fabianski. He has been consistently brilliant for us every game this season—we're lucky to have him.
He has kept scores looking respectable and kept us in games many times.
Kevin Elphick (@Kevin_Elphick)
Tottenham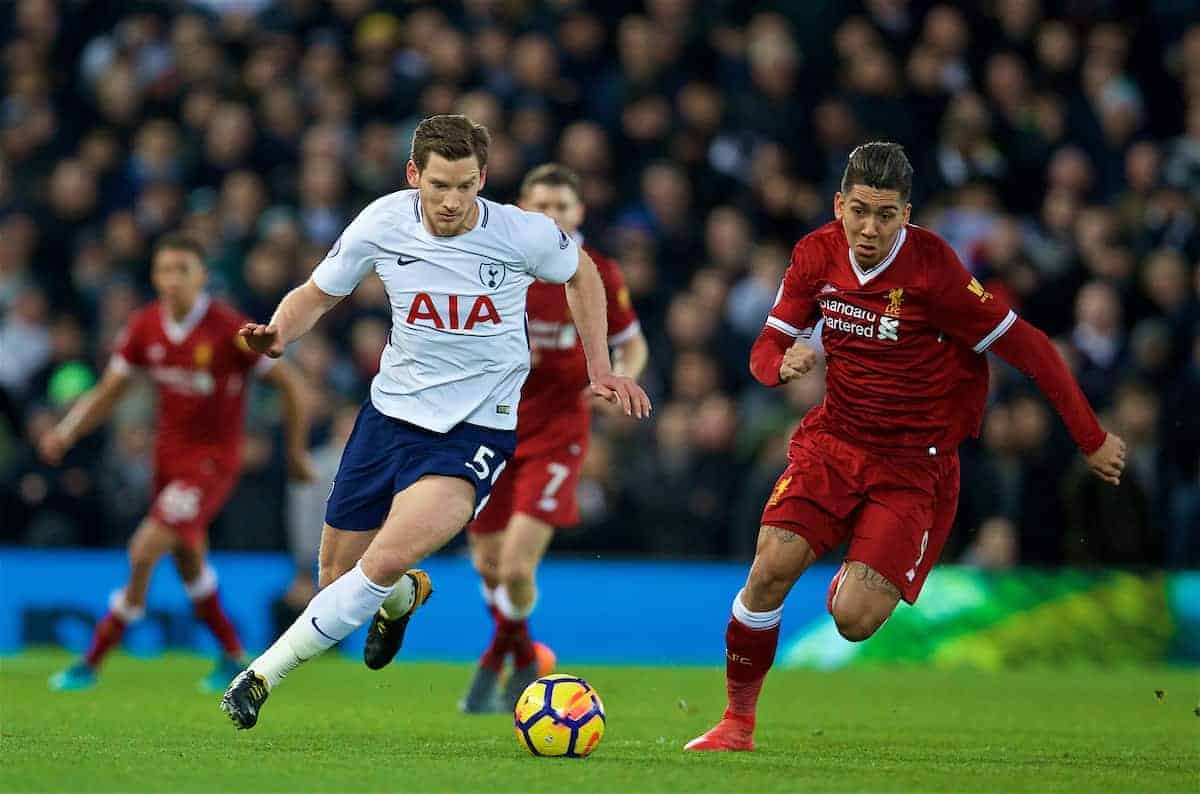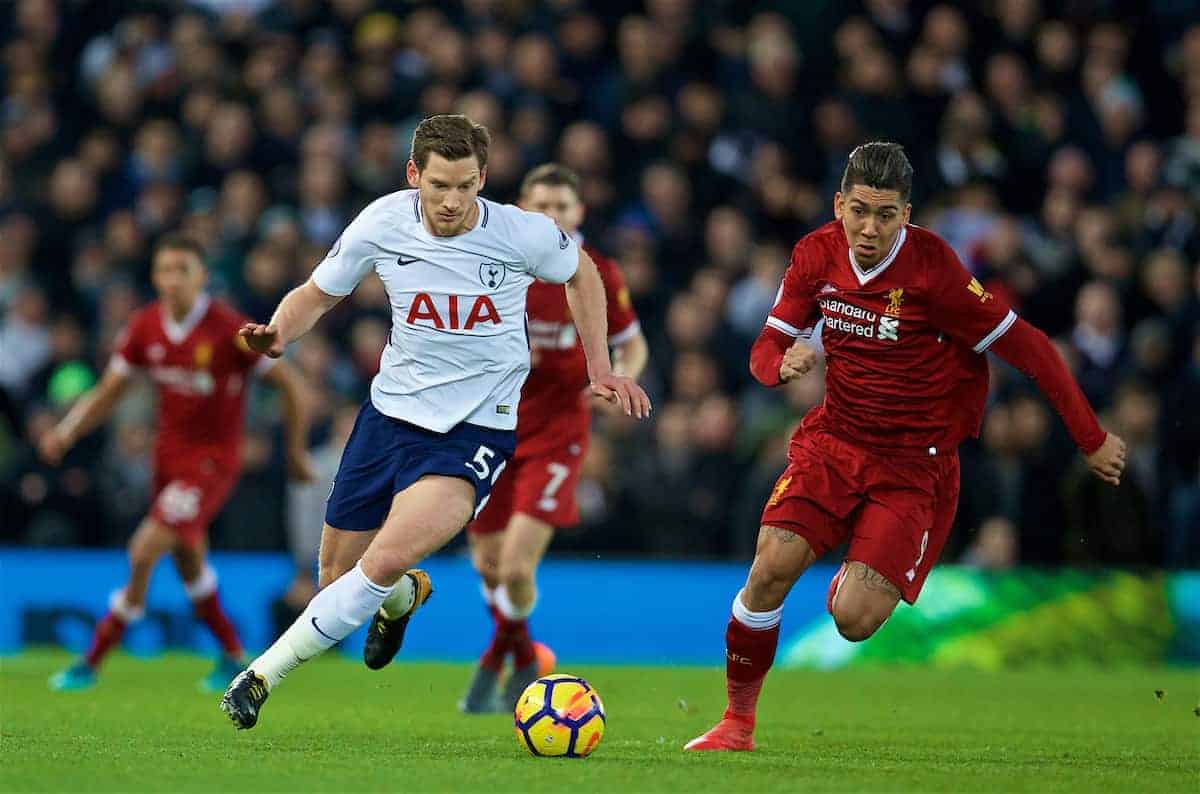 Salah or De Bruyne?
Salah. His contribution to the resurgence of Liverpool in the Premier league and Champions League has been pivotal. Thirty goals in the league is incredible, and he is unplayable when on form.
De Bruyne is key to City, and like Salah had to leave the Premier league to return triumphantly, but his goalscoring has not been prolific and he was second-best to the Egyptian in the Champions League quarter-final ties.
And your club's Player of the Year?
Jan Vertonghen. Great skill and calmness under pressure, and playing the way he has without his natural defensive partner Toby Alderweireld.
Russ Williams (@Russw777)
Watford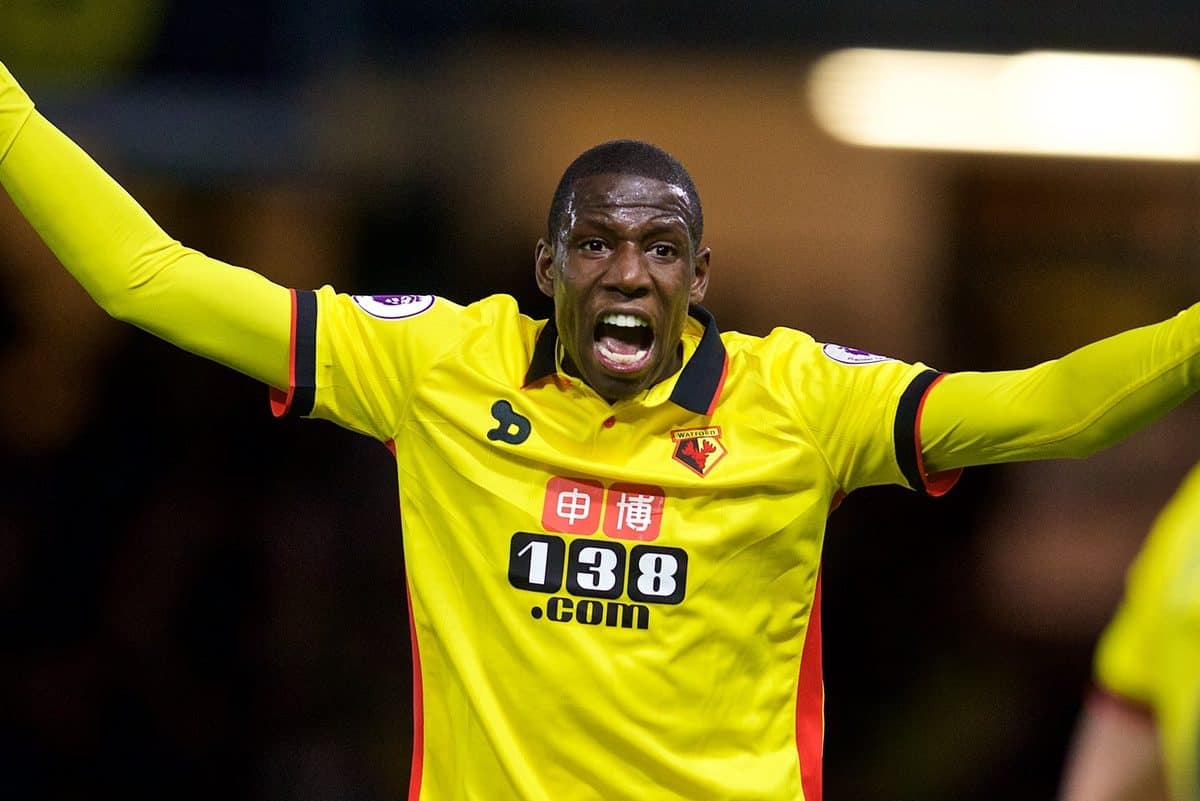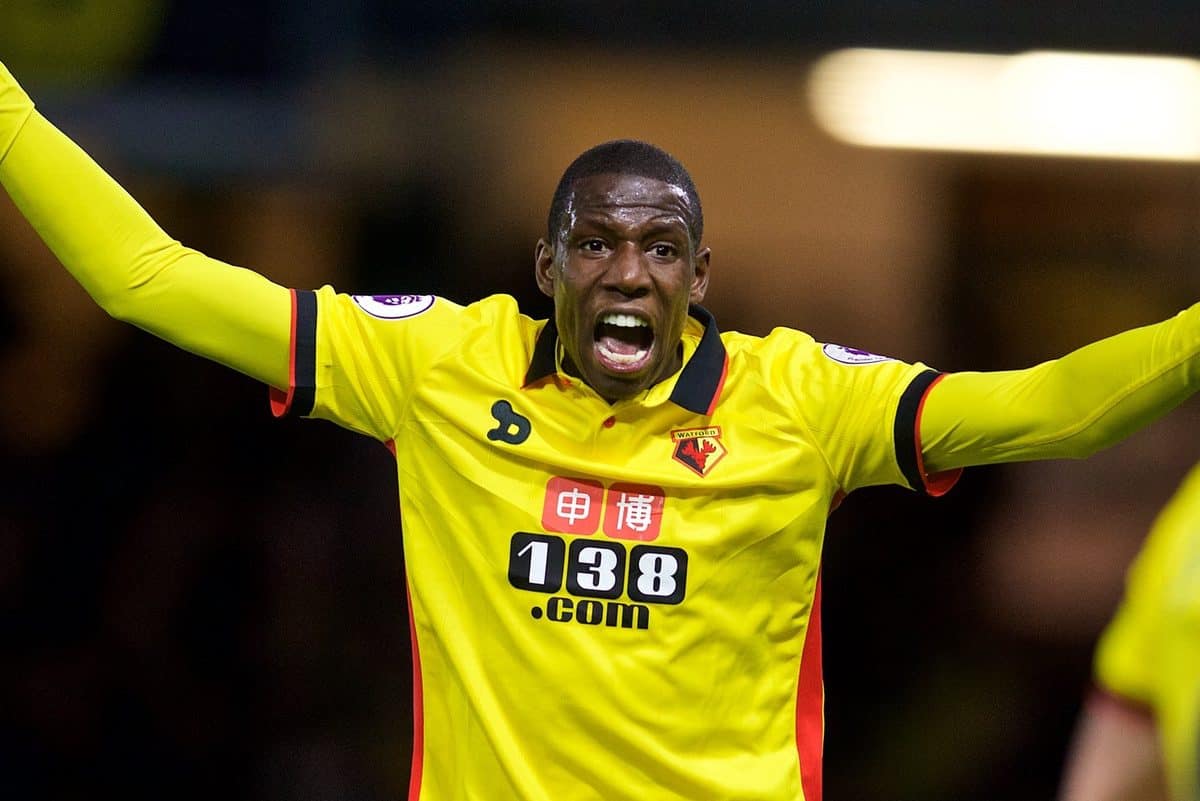 Salah or De Bruyne?
Salah.
And your club's Player of the Year?
Abdoulaye Doucoure. That could partly be down to the fact he's stayed fit and everyone else has had time away!
But he shows the excitement of a young player developing and has been an anchor to all the great things we've done. Plus he's scored a few thunder-blasters!
From The Rookery End (@watfordpodcast)
West Brom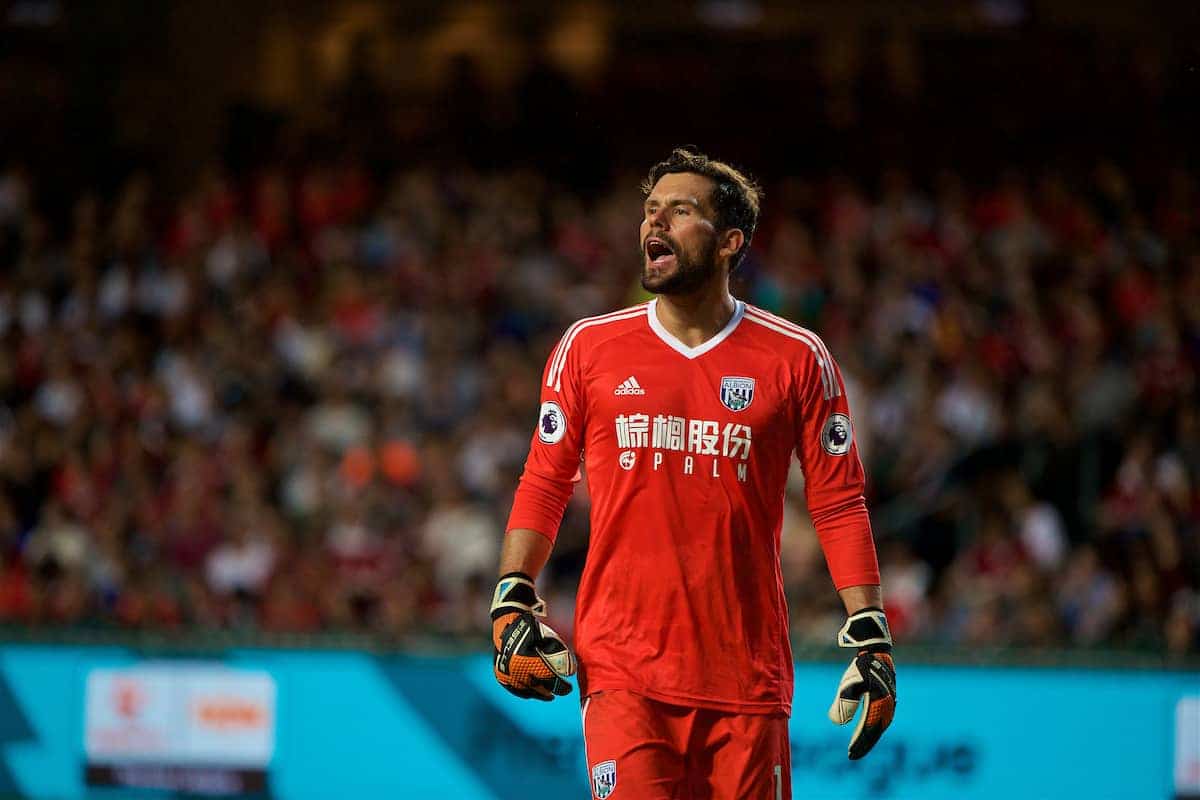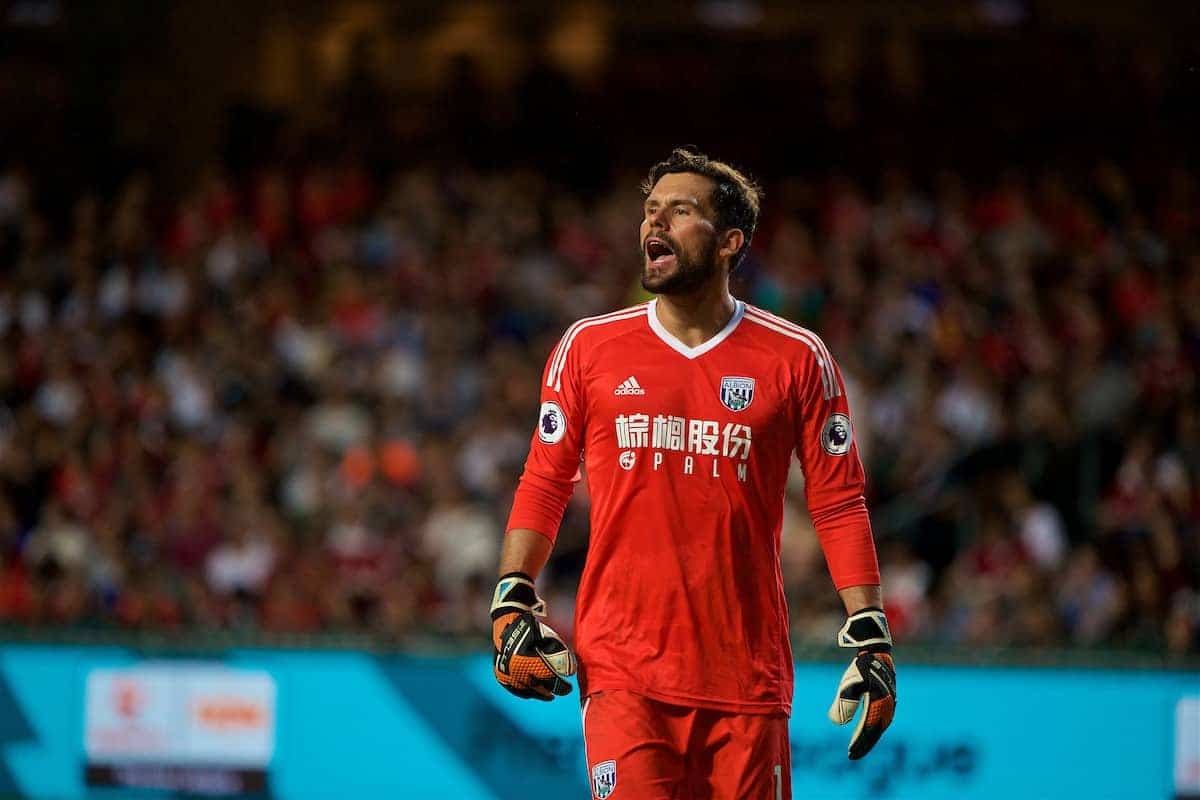 Salah or De Bruyne?
De Bruyne. No one expected Salah to shake up the Premier League like he has—his prowess in front of goal has been nothing short of astonishing—but my vote would have to go to De Bruyne.
The Belgian has been the creative heartbeat of one of the greatest sides to grace the Premier League. His range of passing has, at times, defied comprehension, and his desire to win back the ball has been infectious and has forced so many errors out of the opposition.
And the way he has kept his cool, in the face of some appalling tackles over the season, marks him out as a true role model to kids watching the game.
And your club's Player of the Year?
Ben Foster. He stands tall, head and shoulders above the rest. Fittingly, he was at his brilliant best to keep Man United at bay in our recent win.
The Baggies would already be down were it not for Foster.
Paul Suart (@PaulSuartWBA)
West Ham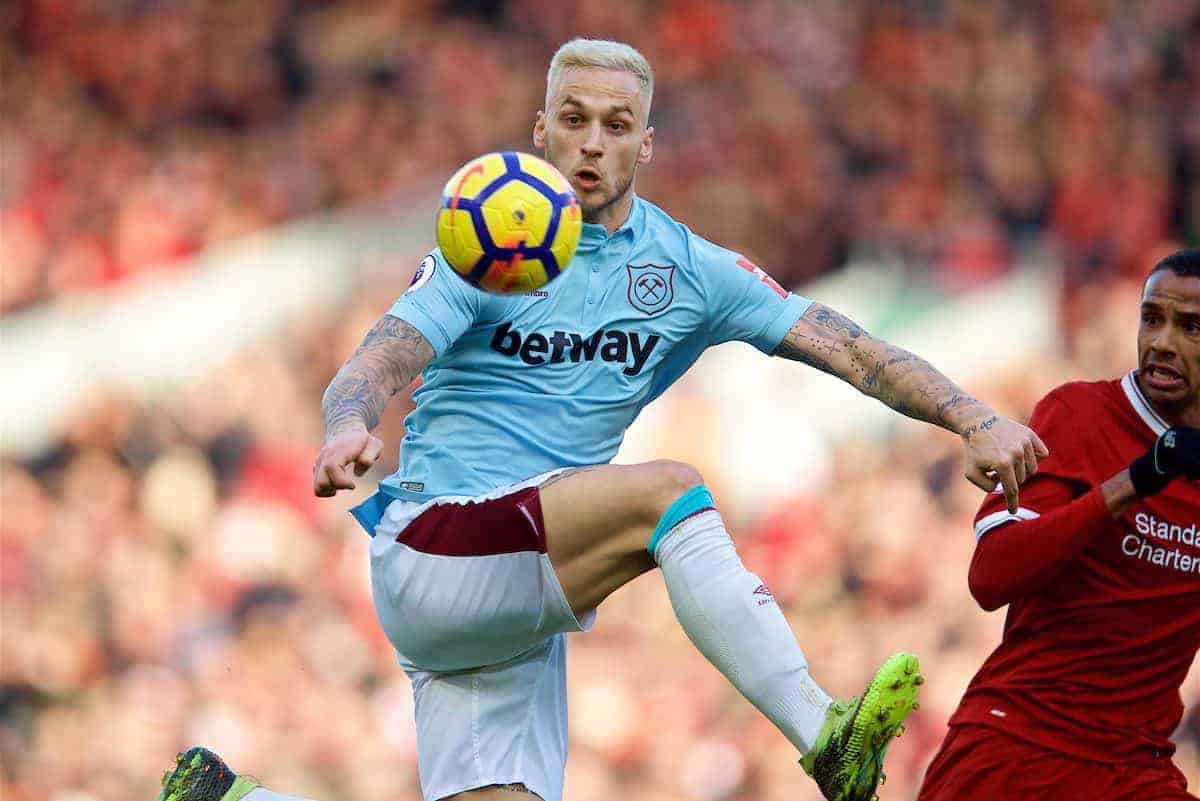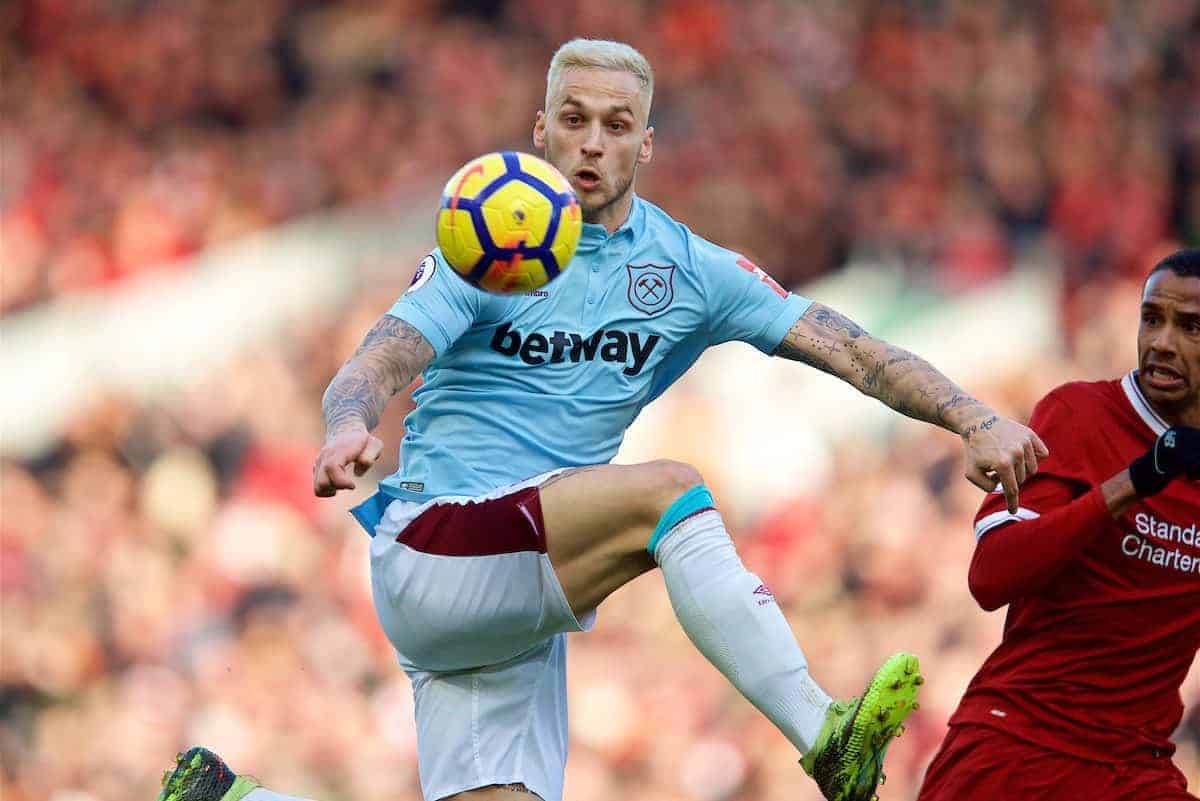 Salah or De Bruyne?
Salah. Nobody expected him to make the impact he has—let alone so quickly—and he has been absolutely superb.
He has brought goals, assists and an added dimension to the Liverpool side.
And your club's Player of the Year?
Marko Arnautovic. I would never have said that for the first two months of the season, but he has been superb and converted into a fantastic striker.
He has shown versatility, a great work rate and added plenty of goals that have proved crucial for the Hammers.
Danny Rust (@Danny_Rust10)
The Final Vote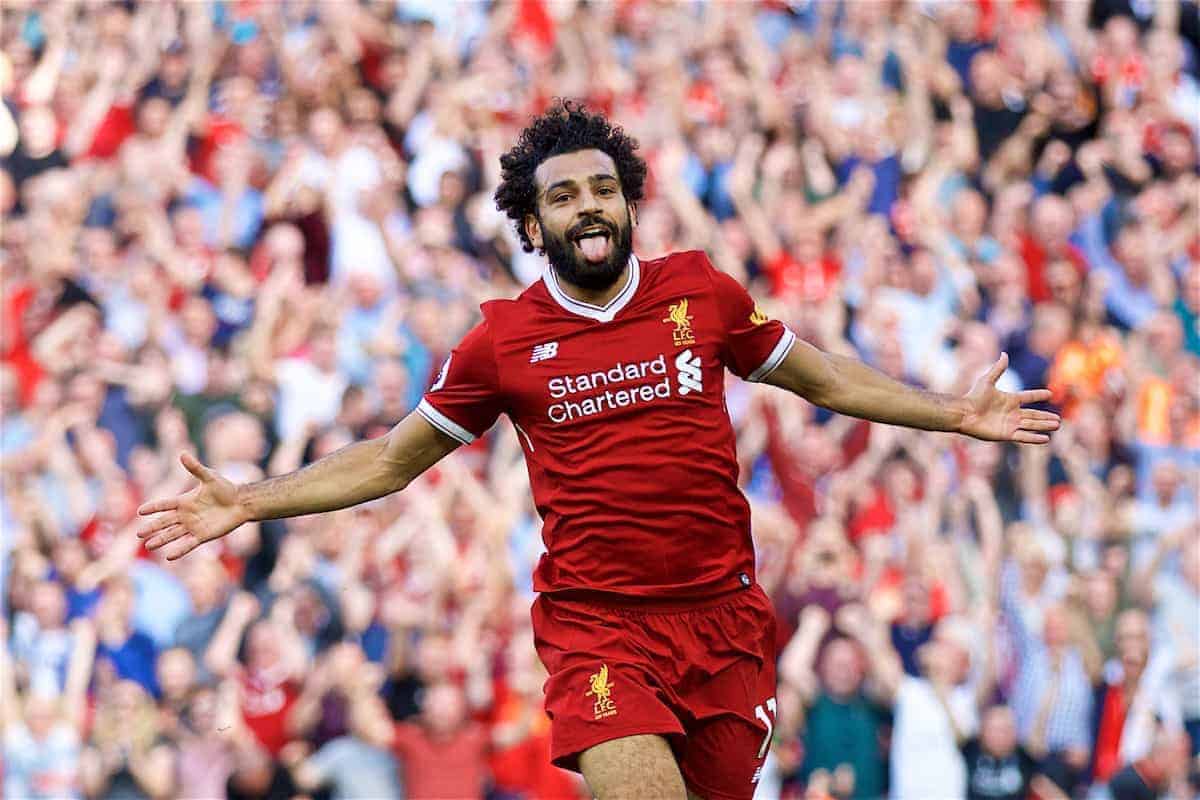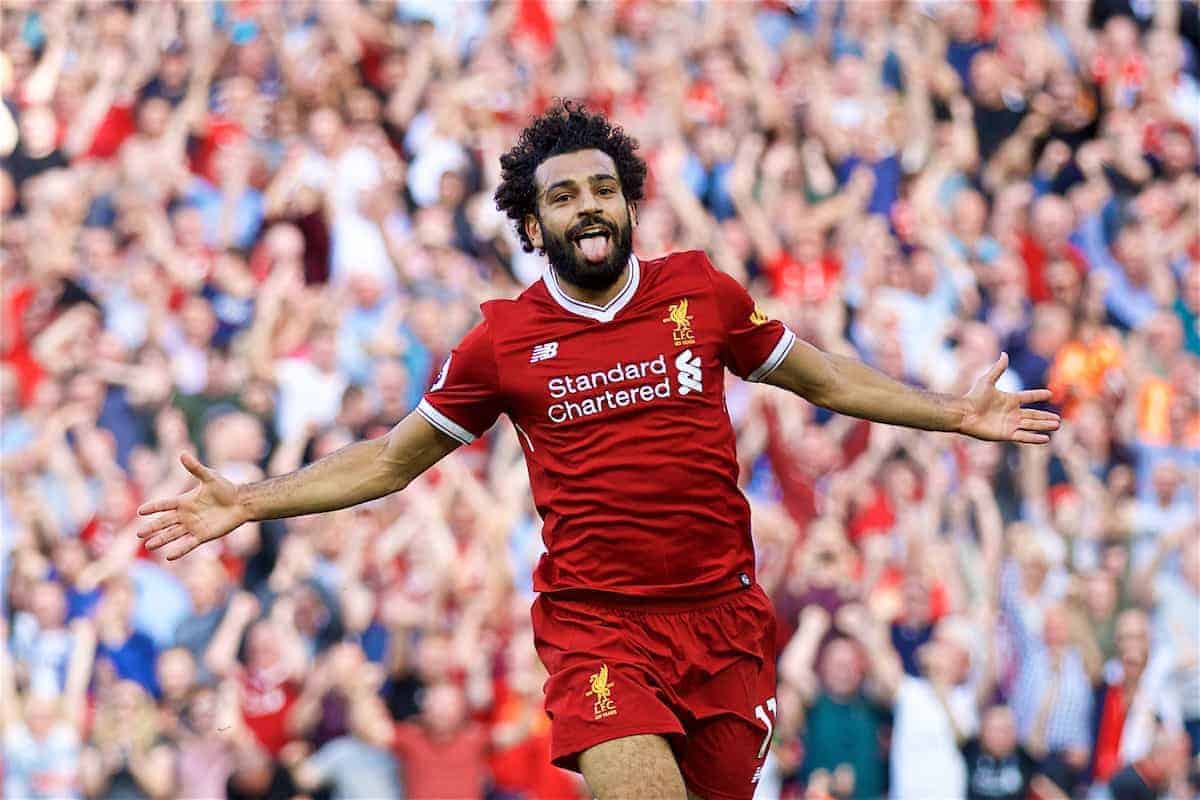 Mohamed Salah: 13
Kevin De Bruyne: 6
Thanks to all 19 rival supporters for their invaluable contributions!