A superb night at Anfield and a 3-0 first-leg win in the Champions League—a dream scenario for Liverpool heading into a massive week.
The Reds tore apart Manchester City in the first half and then stood up to the challenge defensively after the break to ensure a commanding victory.
It's only halfway in terms of reaching the semi-finals in Europe, but it sets up perfectly the coming few days when Jurgen Klopp's side will face Everton in the league and the second leg at City.
This Is Anfield's Karl Matchett (@karlmatchett) spoke to Henry Jackson (@HenryJackson87) and Jonathan Higgins (@Jhiggins3) about a memorable night at Anfield.
The good…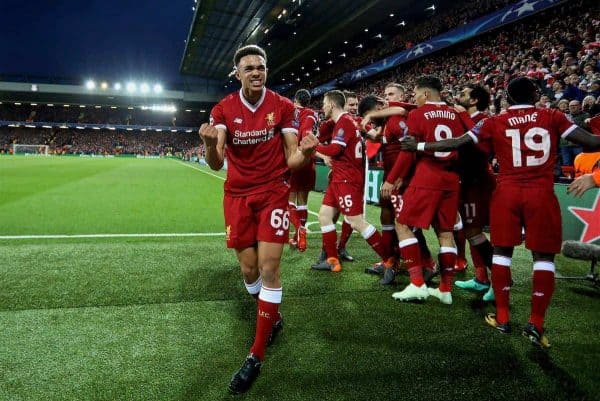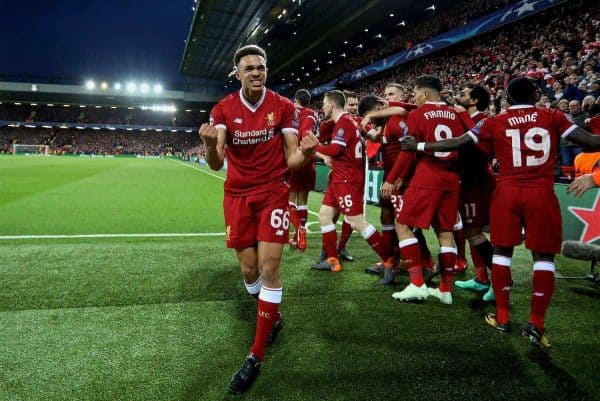 HENRY: There were just too many great things about the match to mention. Where do I start?
While many individuals shone, most notably Trent Alexander-Arnold, the team performance was one of the best I have witnessed as a Liverpool supporter.
The football they played in the first-half was extraordinary, and a City side rated as the best in Europe were powerless to stop them. Everything was so fast, crisp and ruthless.
I was almost as impressed with the second-half, however, in terms of the way they saw the game out and never panicked defensively. It felt huge in this side's development.
Special praise should go in the direction of the entire defence and midfield, and it was heartwarming to see several much-maligned figures—you know who they are—play so brilliantly.
The crowd deserves a mention too—what a fanbase we are!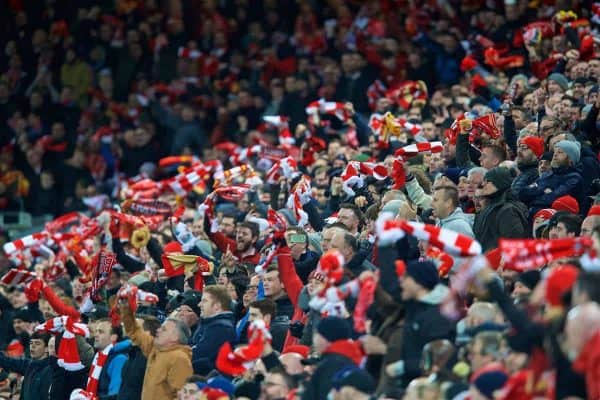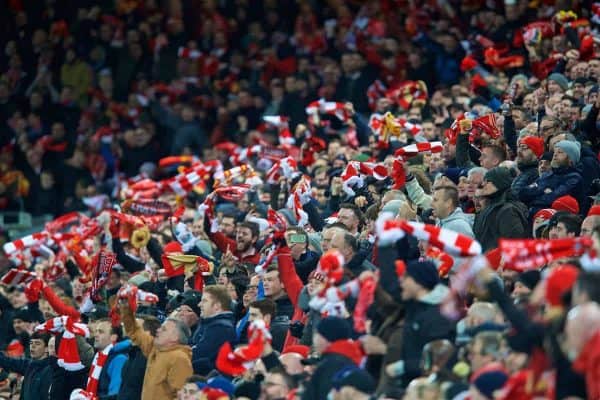 JONATHAN: There were some amazing moments in the game, particularly during that scintillating opening 45 minutes of Jurgen Klopp heavy metal football.
So much had been said and written coming into this game, the biggest match at Anfield in about 10 years.
It was a game that caused every Liverpool supporter in the land to wake up yesterday as excited as a kid on Christmas morning, one which gripped everyone's emotions in anticipation and had everyone riddled with nerves.
My best point from the game itself is that it simply didn't disappoint.
It was everything we could have dreamed about and even more. The atmosphere in the stadium was electric, and you could feel the collective unity of positivity take full influence on the game.
KARL: Hard to disagree with either above–the atmosphere was immense and was undoubtedly a factor in the first-half performance.
But the biggest plus point in my eyes was the resilience, the self-belief, the consistency in concentration when asked to defend in the second half.
We know how good this team is going forward, but that defensive display in a game of this magnitude was something new.
Now to continue it, and make it the norm rather than a one-off!
The bad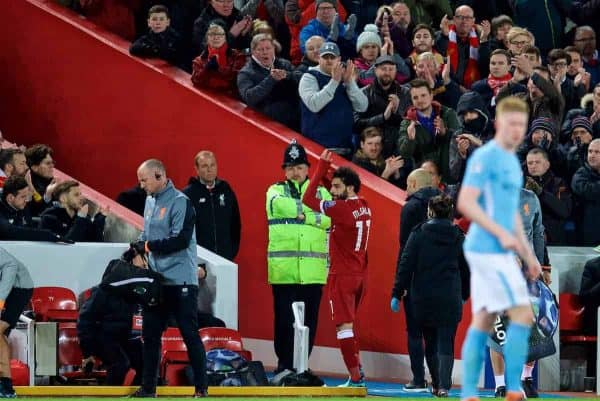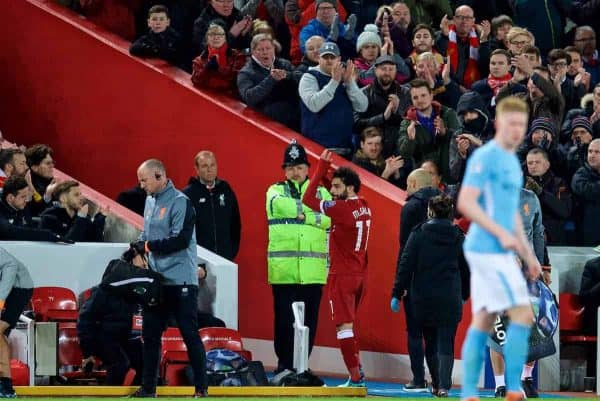 HENRY: Such was the perfect nature of the performance, it is almost impossible to find a negative.
The only one that stands out is obviously Mohamed Salah's injury, which I hope is not too serious. It doesn't appear that way, which is fantastic.
Otherwise, where were the downsides? Every player was great, Jurgen Klopp was great, the support was great.
You have to drink in nights like these, when everything goes to plan, because they don't happen too often.
JONATHAN: This will be determined by the Salah injury diagnosis.
Initially, I feared for the worst, as good as the result was, losing a player of that quality and in such a rich vein of form would have been catastrophic.
If the injury isn't serious as we first feared, then the biggest downside of the night for me is the yellow card Jordon Henderson received ruling him out of the second leg.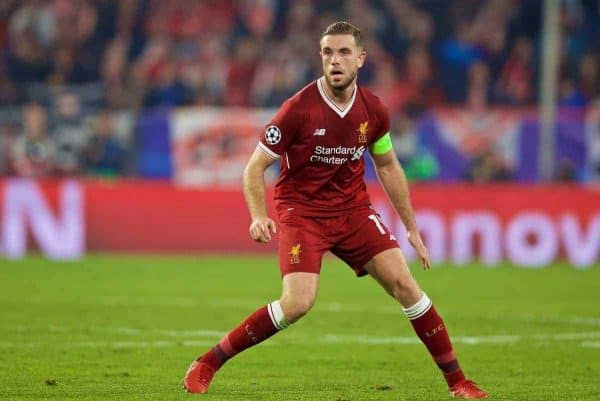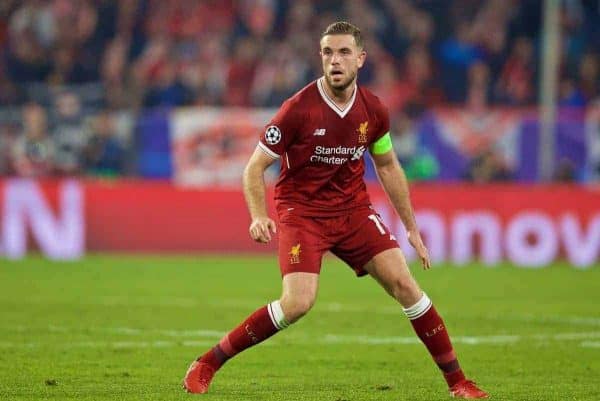 With Emre Can struggling and our injury count rising we need as many bodies as possible available.
If I am been super critical, another big downside of the night was our second-half performance, we lost all composure and simply didn't play our football.
KARL: The nonsense before the match—no need for it at all. But aside from that, very little.
Hopefully Salah's self-diagnosis of no problem is an accurate one, but even so it was definitely right to play it cautiously.
If you want to really find something to be critical about, we could have scored more…
…And who should be rested vs. Everton?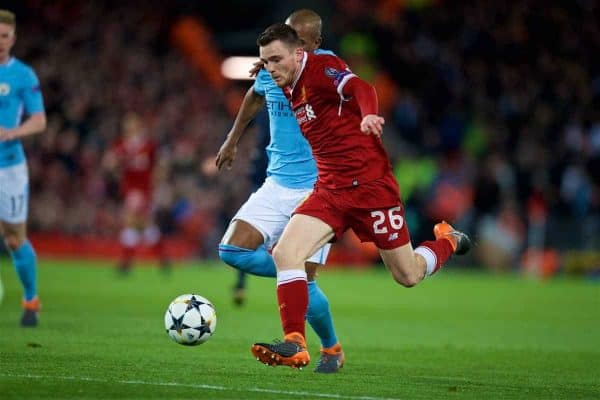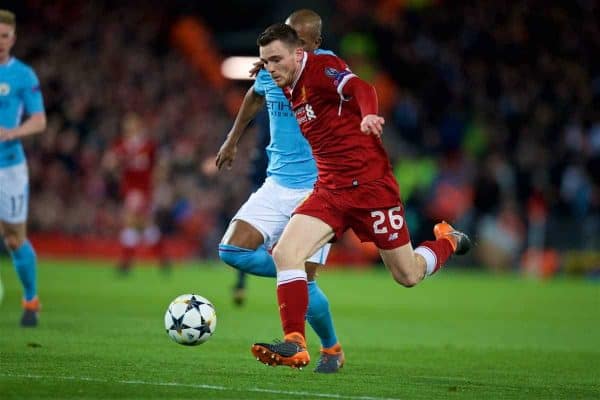 HENRY: Sod it, just play a bunch of 11-year-olds, I really don't care!
Maybe that's going too far, considering the derby is always big and a top-four finish is not sealed yet, but it has to play second fiddle to next week's second leg at the Etihad.
I would make numerous changes to the side, from back to front.
Alexander-Arnold, Andrew Robertson, Salah and Roberto Firmino should all be given the afternoon off and wrapped in cotton wool for next Tuesday.
Jordan Henderson should start because he is banned for the return leg, and I would bring Emre Can back, assuming he is fit.
Nathaniel Clyne should be given a go at right-back, and although I would like to leave out Virgil van Dijk, there is a serious centre-back shortage right now. Playing Conor Masterson would be an almighty risk.
My team would be: Karius, Clyne, Lovren, Van Dijk, Moreno, Henderson, Can, Wijnaldum, Mane, Ings, Solanke.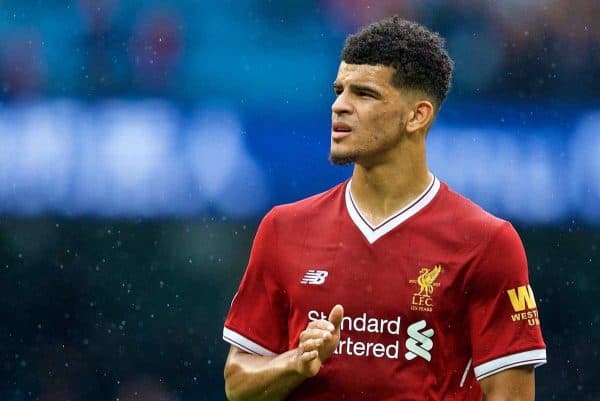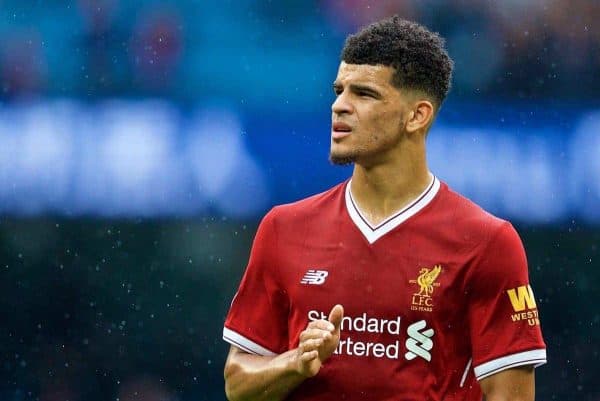 JONATHAN: How long have you got! Speaks volumes about our progression that a derby isn't the biggest game or priority of our week.
Henderson has to start for me to rest Can, as he will be needed for the second leg. I'd also like to see Salah and Bobby rested.
Solanke started the derby back in December and I would like to see him start again.
Both full-backs, Trent and Roberson, put in a huge volume of work last night; depending on their recovery I'd be looking at giving them a breather and going with Moreno and Clyne on Saturday.
With such a short recovery time it's vital no risks are taken with any players.
KARL: The full-backs, Firmino and Salah are all absolutes in terms of who should sit out.
We ask an awful lot of them all, every game, and as much as we want a result in the derby, context has to play a part here.
Give Emre Can the extra few days to recover, same with Salah, and even if we need to change the shape to fit in senior players, do so.
Partner Ings and Solanke in a two up top and let as many as possible get a rest!