Liverpool sealed a 0-0 draw away to Everton, where they were able to test the water ahead of their second leg of their Champions League quarter-final.
The side came through the game without any extra injury worries, though another tireless display from James Milner may see him out of gas fairly soon.
There were some interesting tactical moves from Jurgen Klopp, which have been forced upon him as a result of the depleted squad he has to work with.
He prepared his side for future challenges, while also making sure they weren't beaten by Everton for the first time in eight years.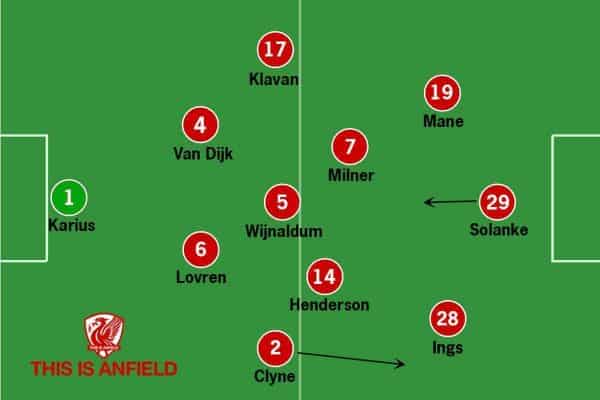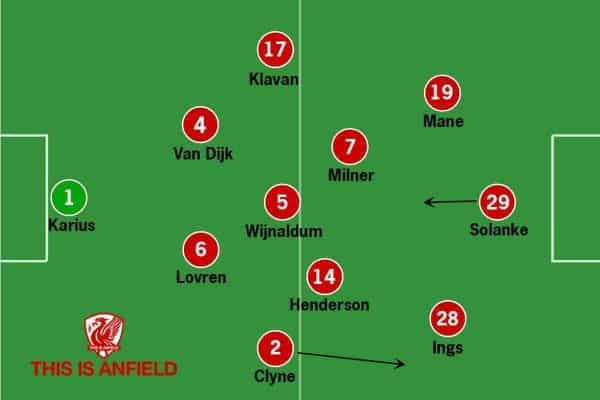 Revolution 5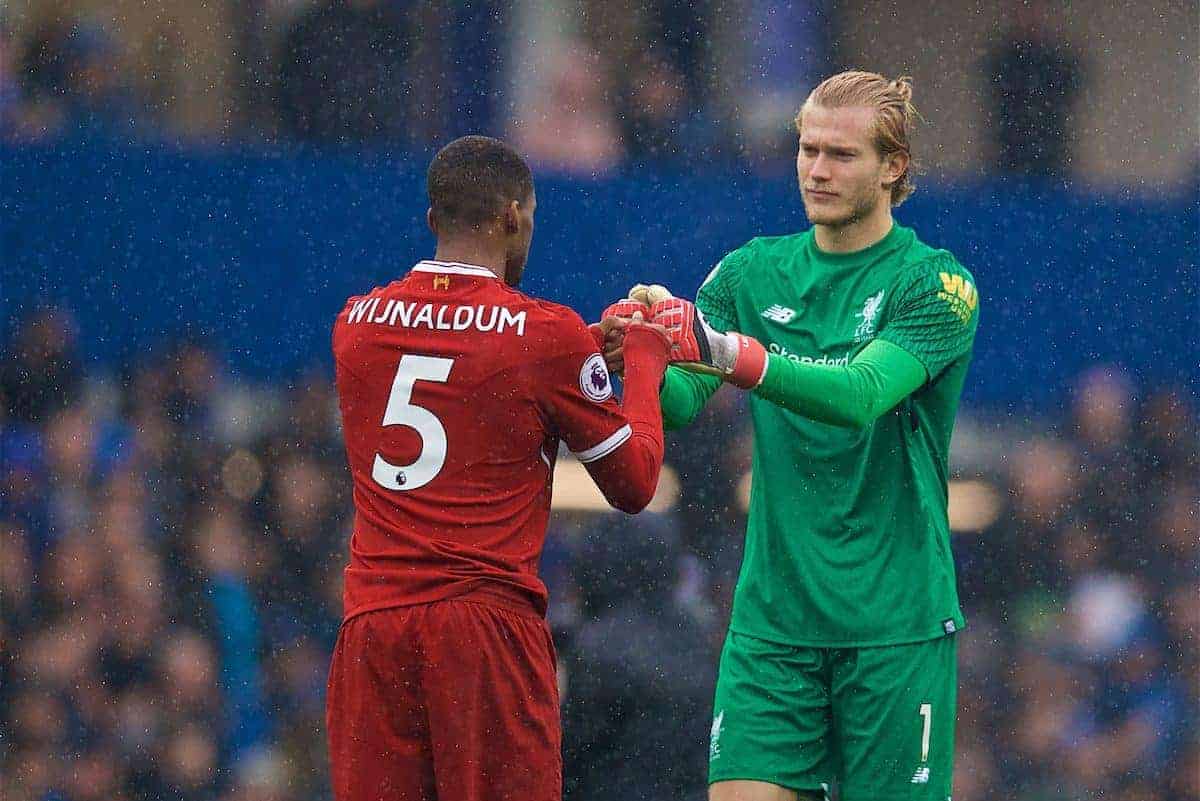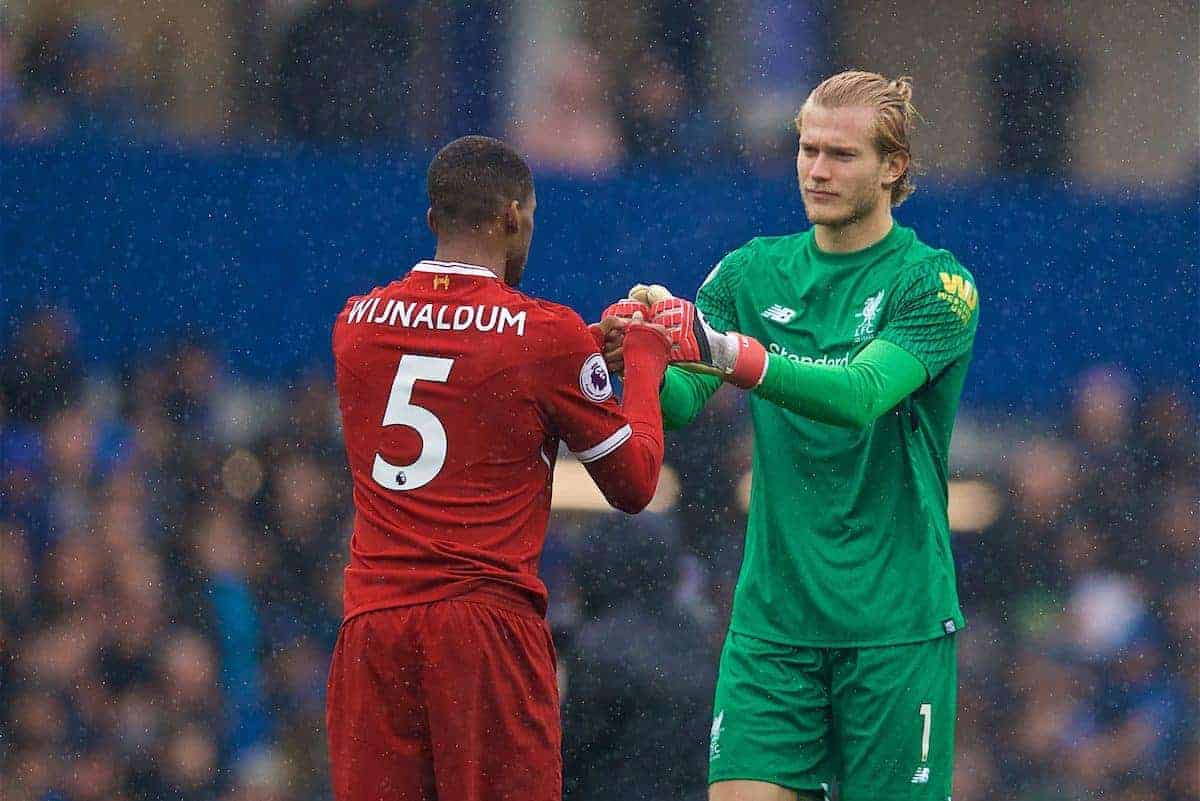 With Jordan Henderson suspended for the second leg against Man City, and Emre Can likely to remain on the sidelines with a back injury, Klopp needed to look at alternatives in the deep-lying midfield position.
In some South American countries, the deepest-lying midfielder wears the No. 5 shirt, rather than the No. 6 as they are often referred to in Europe, and that's who Liverpool turned to to solve this particular problem.
Georginio Wijnaldum has shown versatility before, playing some minutes as the deepest midfielder in pre-season, and who could forget the game he played at centre-back when Liverpool won 5-1 at Brighton?
The Everton game provided a chance for the Dutchman to get a competitive training session in the No. 6 position, and he performed admirably.
He was the team's best passer, completing 94 percent of his passes, with an impressive 8/10 long balls finding their target.
The 27-year-old is often criticised for going missing in games, but here he touched the ball more than any other player on the pitch, and was always an option in midfield.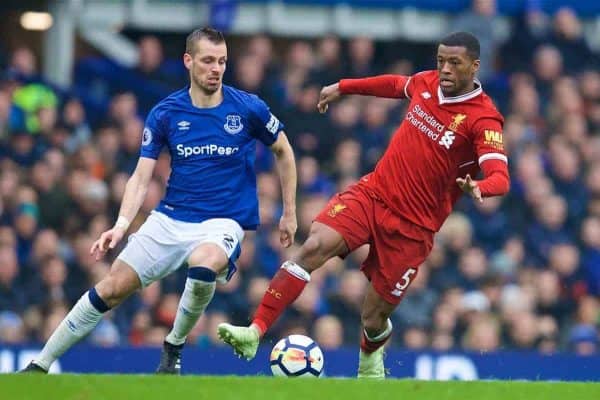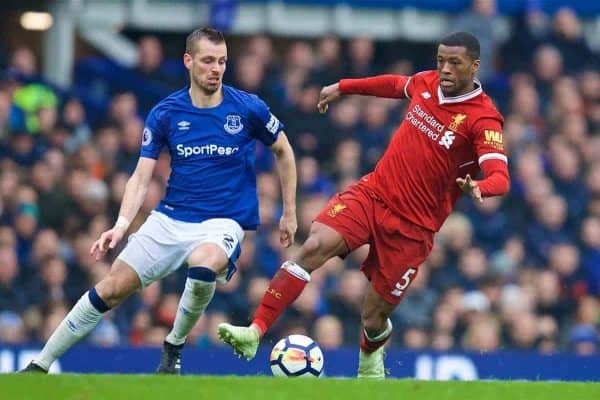 It was almost like he was forced to show how good he is. There was one moment where he used his strength and balance to brush off Wayne Rooney, evading the Everton midfielder with a touch and a turn before accelerating forward with the ball.
His style in midfield also saw him emerge as his side's best dribbler, completing three out of three take-ons which, again, was the best of any player involved in the game.
The graphic below, from Stats Zone, shows his actions in the game. The green plus signs highlight his seven ball recoveries, the green stars his dribbles, and the diamonds showing interceptions.

These stats show Wijnaldum had the defensive industry to go with his attacking neatness, but City will provide an entirely different test.
Should he pass it, it could give Klopp the luxury of using him in the defensive midfield position next season.
If he struggles, then at least he knows he can use him in the role against smaller sides such as Everton.
Target Solanke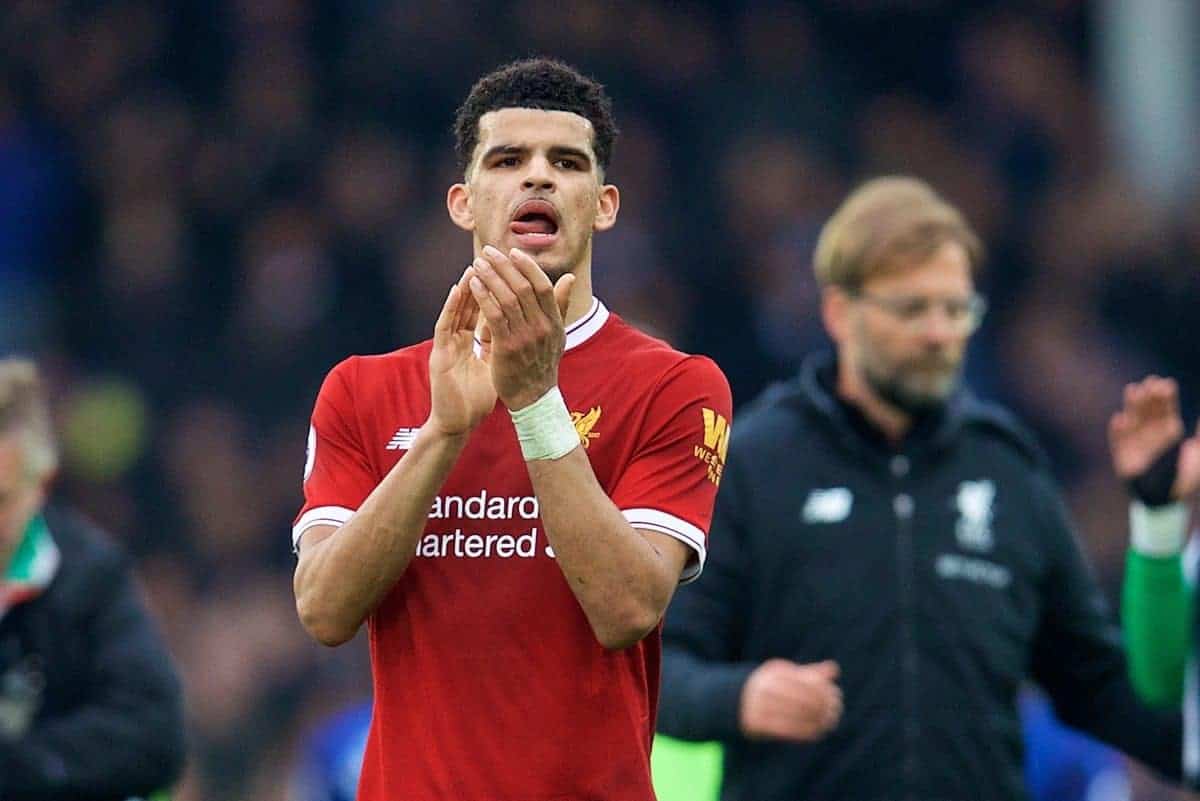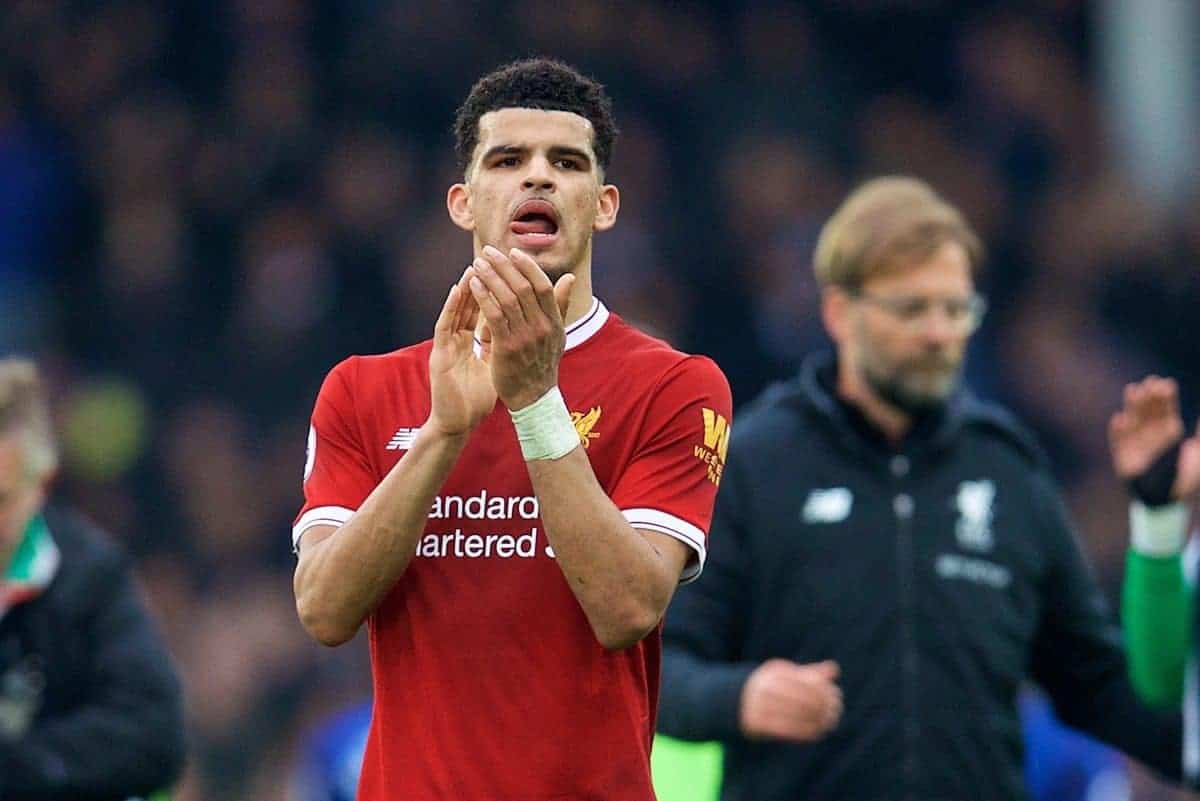 Dominic Solanke won just three of the 17 aerial duels he was involved in, and two from 12 of those considered attacking aerial duels.
It's rare that a Liverpool forward has so much work to do in this area of the game, and it's a similar tactic to that which the side used when Solanke was introduced in the second half of the City game as Liverpool looked for an outlet post-Salah.
In that game he won none of the seven aerial duels he was involved in, and all of this indicates that the manager, or the players, are using Solanke wrong.
He emerged from the 2017 U20 World Cup with the Golden Ball award thanks to his performances wearing the No. 10 shirt playing behind either Adam Armstrong of Newcastle, or Everton's own Dominic Calvert-Lewin.
He has played a similar role in the past for Liverpool when he operated in an attacking midfield position against Crystal Palace in pre-season, scoring one of the two goals he has for the club so far, both of which came in these pre-season games.
Rather than use him as a target man in the same way Everton often have with Calvert-Lewin, these players should be considered part of the existing plan rather than 'plan B' players.
The graphic below, from Squawka, shows the trouble he had winning the ball in the air against Everton: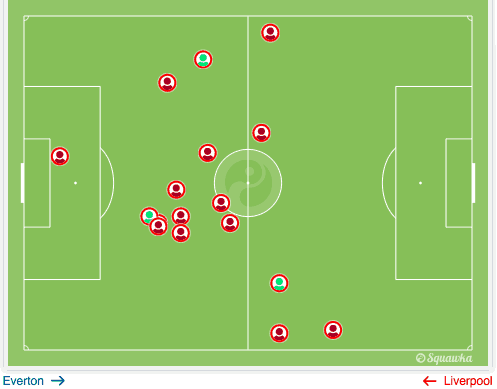 At the moment it might be a case of needs must, due to Liverpool's dearth of options in attacking positions, especially when compared to other sides in the Champions League and Premier League top six.
Taking Sides



Much of this game was focused down one side of the pitch. Half of the football played occured down Liverpool's right and Everton's left, and this was down to the way Liverpool set up their back four.
One of Klopp's biggest threats this season has been that of the enterprising Scotsman Andy Robertson in tandem with Sadio Mane down the left flank.
With Robertson rested for bigger challenges, Alberto Moreno seemed the obvious option, but Klopp instead went with Ragnar Klavan who was making his first start since New Year's Day.
Moreno's injury in the warmup meant the manager had to stick with this plan regardless, and in the early stages the system wasn't dissimilar to that used by City against Liverpool in the first leg of their Champions League quarter-final.
Klavan played the part of Aymeric Laporte, with Henderson dropping in to support Wijnaldum as Kevin De Bruyne had for Fernandinho.
Whether this was Klopp's actual plan is doubtful, and it may have simply been the case of Henderson and Klavan dropping deeper into the more defensive rolls they are used to.
As the game progressed both players began to advance, with Klavan occasionally overlapping down the left, as shown by his heatmap below from Squawka: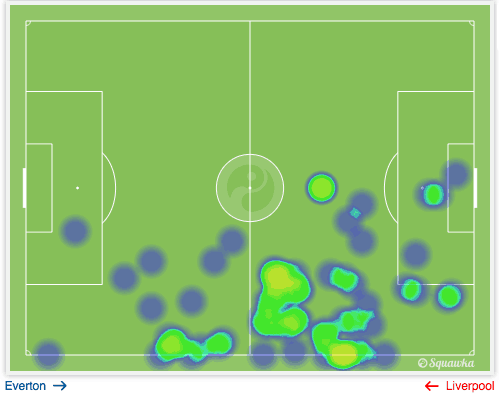 The Estonian was the tidiest passer in the side, as he kept it simple down his flank, only misplacing two of his 50 passes.
But the presence of a centre-back at left-back naturally limited the attacking options on the left, which led to a big focus down the right for Liverpool
Everton Expects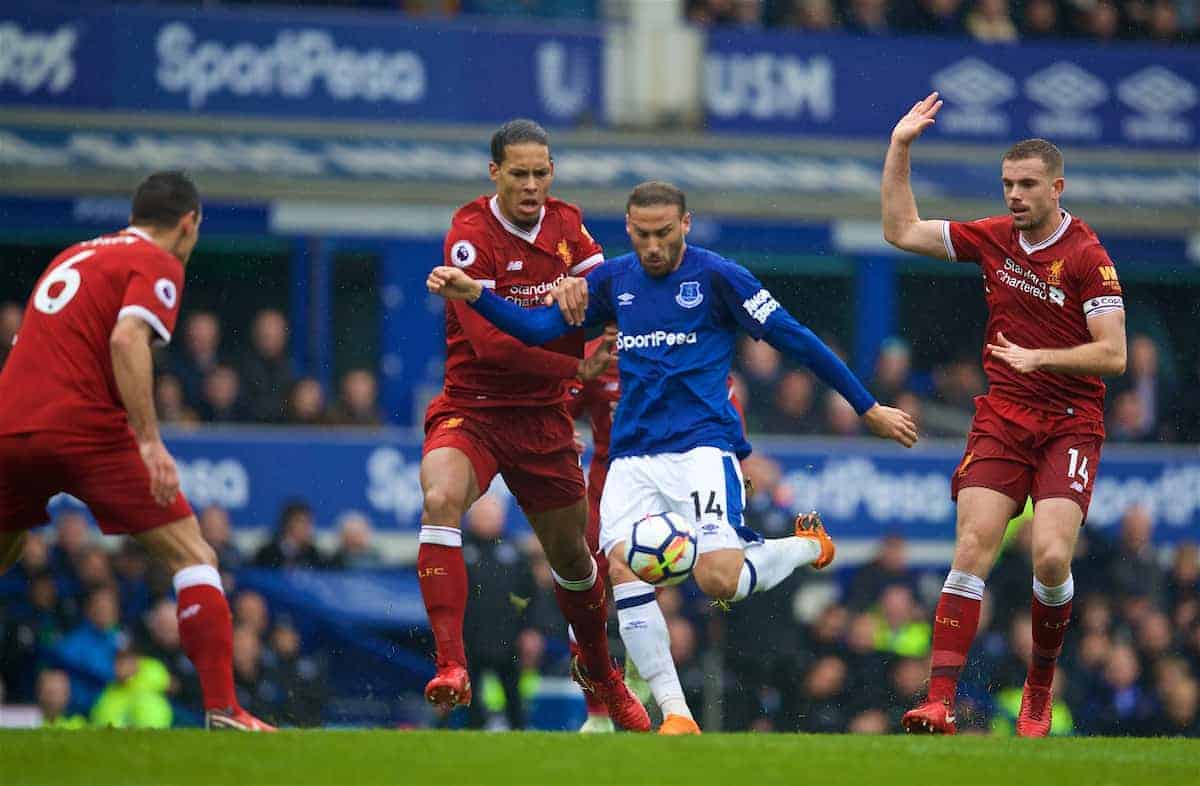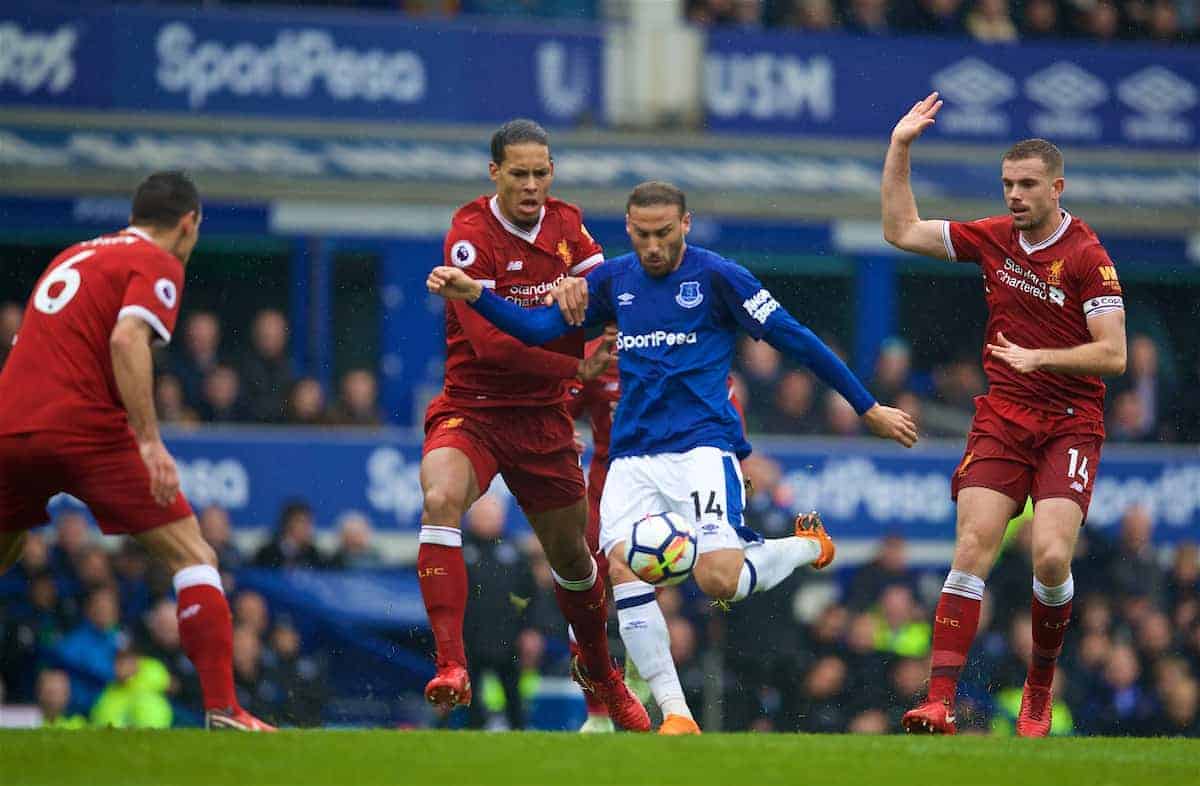 The European tie hung over this derby, for Liverpool at least, and they looked to get through it without injury. Anything more than a point was a bonus.
As it turned out, they were lucky to come away with a point and Everton may have expected to win the game given their chances late on.
The expected goals data doesn't tell the full story, as there were moments where Everton were close to getting something on the ball to divert it into the net.
A Leighton Baines cross narrowly evaded Cenk Tosun, and Seamus Coleman was close to getting something on the Turkish striker's header as it drifted wide of the far post.
Seeing as expected goals only records data following an actual shot, this type of near miss won't be included in this particular story of the game.
The xG score ranges from 11tegen11's 0.76-1.17, to as close as 0.9-1 as produced by Caley Graphics.
Understat's graphic shows the big chances: Solanke's early effort for Liverpool on the left, and Calvert-Lewin and Tosun late on for Everton on the right.

Above all this was a useful game for Liverpool to try Wijnaldum in the deep midfield role, and give game time to the likes of Danny Ings and Solanke, as well as to introduce Nathaniel Clyne back into the fold following his long injury layoff.
Tactically it was interesting in its own right, but whether it proves to be a useful enough test ahead of the task which faces them in Manchester on Tuesday remains to be seen.