Liverpool youngster Trent Alexander-Arnold faces arguably the toughest test of his short career so far in Rome on Wednesday but the teenager is confident what he has learned will stand him in good stead.
The 19-year-old came in for criticism after being exposed by Manchester United's Marcus Rashford and Crystal Palace's Wilfried Zaha in quick succession in March but has bounced back with a string of good performances.
However, Roma's Stadio Olimpico is likely to be the fiercest atmosphere the teenager has faced even if Liverpool carry a 5-2 advantage into the Champions League semi-final second leg.
But he insists he is up to the task.
"We are going there with a job to do, to go there and win," he said.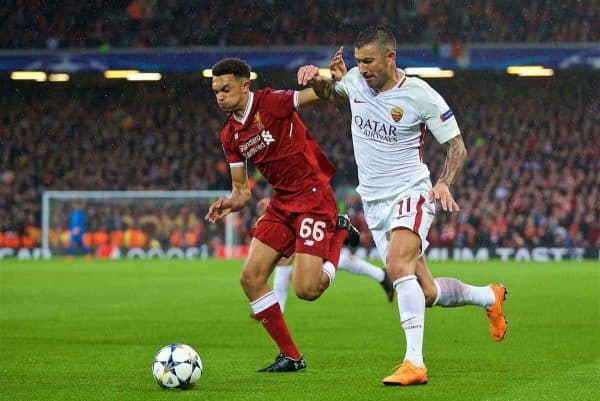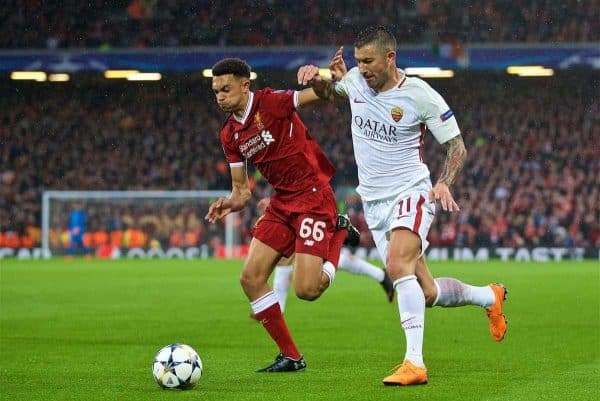 "I try not to (get fazed). Obviously we know it is going to be an intimidating atmosphere and that is what they will look to do just as our fans did to them.
"We have to be prepared mentally and physically."
Asked how he will cope, Liverpool-born Alexander-Arnold said: "Just think as mature as possible. Look at the players around you and what they do in this situation.
"The senior players have helped me. Maybe earlier in the season I would not have made the decisions I do now. I can see what I could do better and it prepares me.
"You train all your life – for years – for these types of games and these chances. Everything I have done so far is to prepare me for a game like Wednesday."
The England Under-21 international, who has a chance of making Gareth Southgate's senior squad for this summer's World Cup, admits his ordeal at Old Trafford was a significant moment in his season.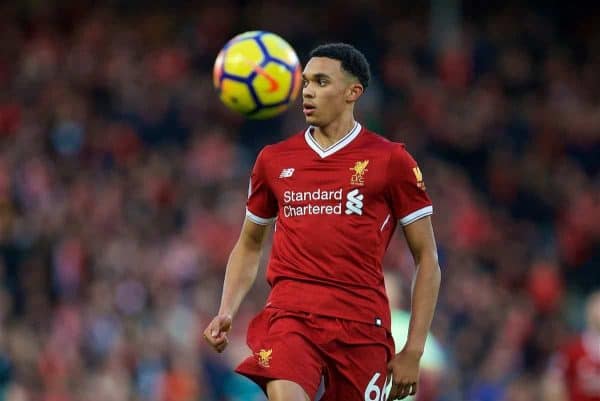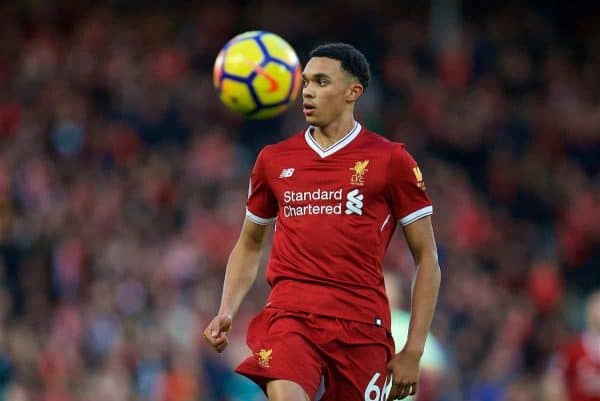 "A tough game, a tough day. One of those you learn from," he added.
"The mistakes I made that day I learned from to make sure it does not happen again.
"I have tried to bounce back from them and prove myself with good performances from that day."
If Alexander-Arnold, who grew up within walking distance of Liverpool's Melwood training ground, is feeling the pressure he does a good job of hiding it and has taken great encouragement from messages on social media.
"Recently I had loads of things saying I have now played the same number of Champions League games (10) as Everton. That was quite funny. I enjoyed seeing that," he said.