The media blamed bad luck and Loris Karius for Liverpool's 3-1 Champions League final loss to Real Madrid but believe the future is still very bright.
Absolutely heartbreaking.
Almost everything that could have gone wrong on the night did as the Reds suffered a painful defeat in Kyiv.
Gareth Bale and Karim Benzema punished Loris Karius' howlers to cancel out Sadio Mane's strike and deny the Reds No. 6 on a truly luckless night.
Defeat is gut-wrenching, but the magnificent journey and achievements from Jurgen Klopp and his players in reaching the final must be looked back on with nothing but pride.
Here's how the media assessed the painful Champions League final defeat.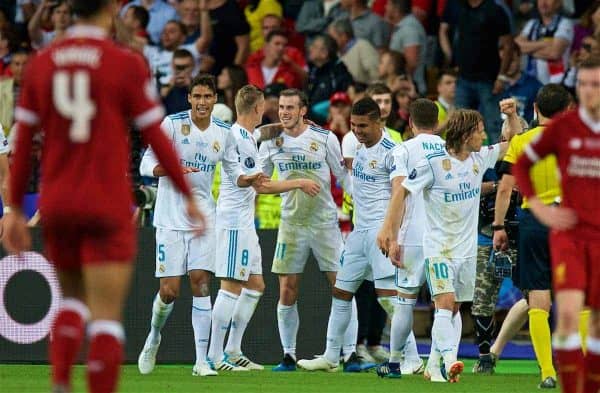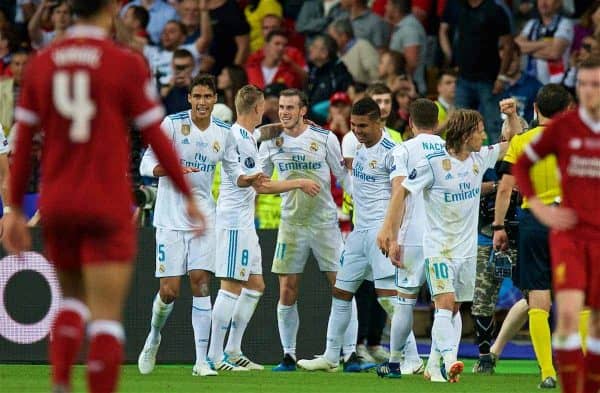 Reporters praised Liverpool's efforts but assessed Madrid worthy winners and discussed the key differences on the night…
First of all, the Independent's Luke Brown felt Real Madrid simply showed they are the best team in Champions League history, noting their perfect combination of "luck and brilliance":
"That combination – luck and brilliance – sums up his team well. They are best team this competition has ever seen: a group of ruthless winners who have swept aside every team that has been unfortunate to meet them in the Champions League."
The Liverpool Echo's Ian Doyle bemoaned the Reds' bad luck and assessed it was just not meant to be:
"Everything that could go wrong, did go wrong. And in spades.

[…]

"Sometimes you know your name isn't on the cup."
The Mirror's Andy Dunn thought Real's superior experience and in particular their extra class in midfield shone through:
"Liverpool's defeat was the product of Real Madrid's class, of their continuity. Nine of Zinedine Zidane's eleven were making their third Champions League final starts on the spin.

"Liverpool were beaten because Real Madrid had extra quality in every area of the field but especially in midfield."
Doyle also thought the key factor on the night was the difference in the strength of the benches available to both managers:
"Real Madrid, though, demonstrated the difference true strength in depth can make.

[…]

"When Mohamed Salah departed, Klopp turned to Adam Lallana, a player who had featured for 16 minutes in the previous six weeks. But when Real boss Zinedine Zidane wanted a change after Liverpool equalised, he could turn to Gareth Bale."
Meanwhile, ESPN's Mark Ogden simply assessed it as a night that was decided by the contrast in performance of the two goalkeepers:
"At the very highest level, the best players perform. In contrast to Karius, the underrated Keylor Navas made a series of important saves and catches to keep Liverpool out before Real scored.

"Navas is a world-class goalkeeper and he has now won three Champions Leagues, but it is debatable whether Liverpool will win one with Karius in goal."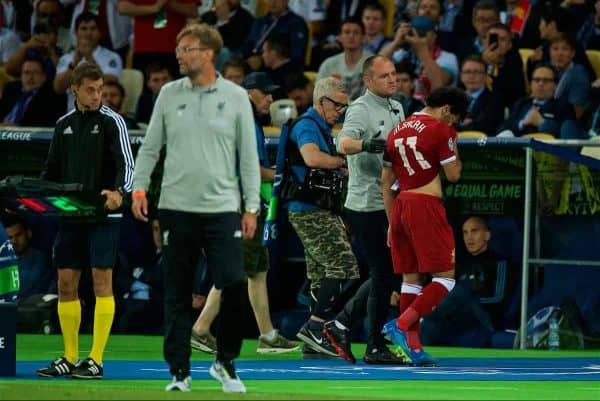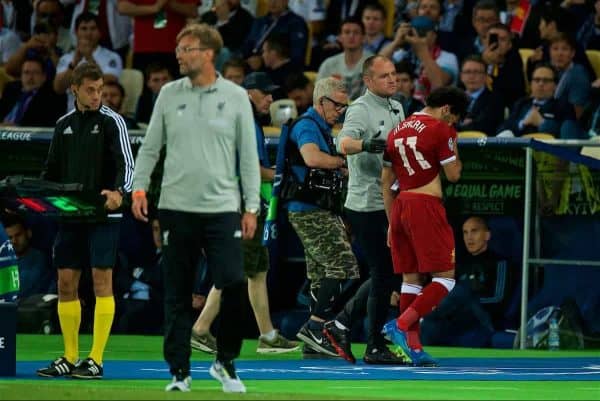 Reporters reflected on a desperately sad night for Mohamed Salah, but felt the Egyptian's early exit also provided a valuable lesson…
Writing for Goal, Neil Jones felt losing Salah was just as decisive a moment as Bale's sucker-punch stunner and Karius' first howler:
"It would be stretching it to say Liverpool's chance disappeared with Salah down the tunnel, but if you're looking for turning points in a game which had plenty, this was as big as Bale's masterpiece or Karius' shambles."
Ogden felt Salah's injury was the turning point of the game as Liverpool looked a different team lacking belief without the Egyptian King:
"Mane's pace gives Liverpool the ability to trouble any team, but the real blow caused by Salah's injury was that to Liverpool's self-belief. They simply lost their confidence and Real pounced as great champions always do.

"Had Salah been fit to stay on the pitch, it could have been a different story."
On a similar note, the BBC's Phil McNulty thought Salah's exit gave Real Madrid a big psychological lift given their raised performance thereafter:
"It will be the great unknown as to what might have happened had Salah stayed on but there is no question his departure was a savage blow to Liverpool and a lift for Real Madrid."
The Independent's Mark Critchley provided a telling stat on the impact of Salah's early exit:
"Having clocked up nine attempts on Madrid's goal prior to the Egyptian's exit on the half-hour mark, Liverpool had to wait until Sadio Mane's equaliser in the 55th minute to have their next."
Meanwhile, ESPN's Steven Kelly was among numerous journalists who thought Salah's injury showed the Reds must build squad depth to ensure losing a key player doesn't prove so costly:
"If Liverpool are to stay at this level, they need stronger players and a deeper squad. The loss of one man—even one as important as Salah—shouldn't really affect them so much."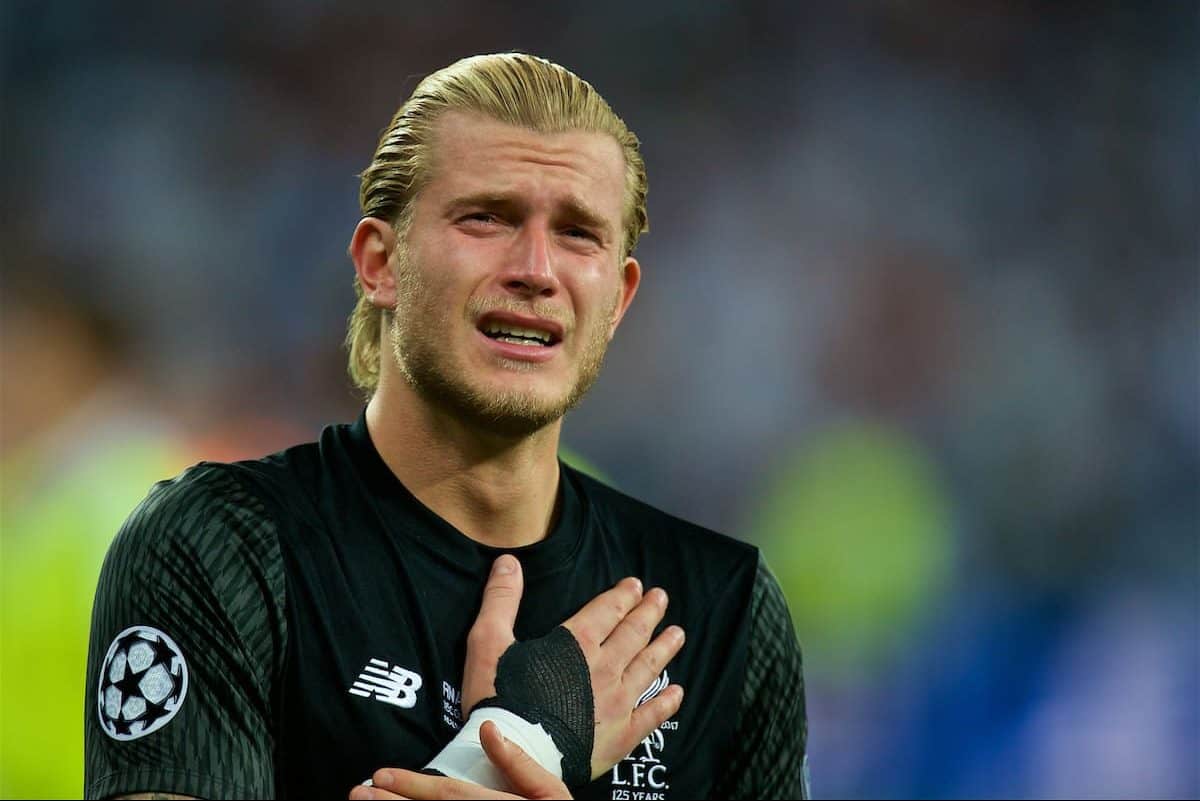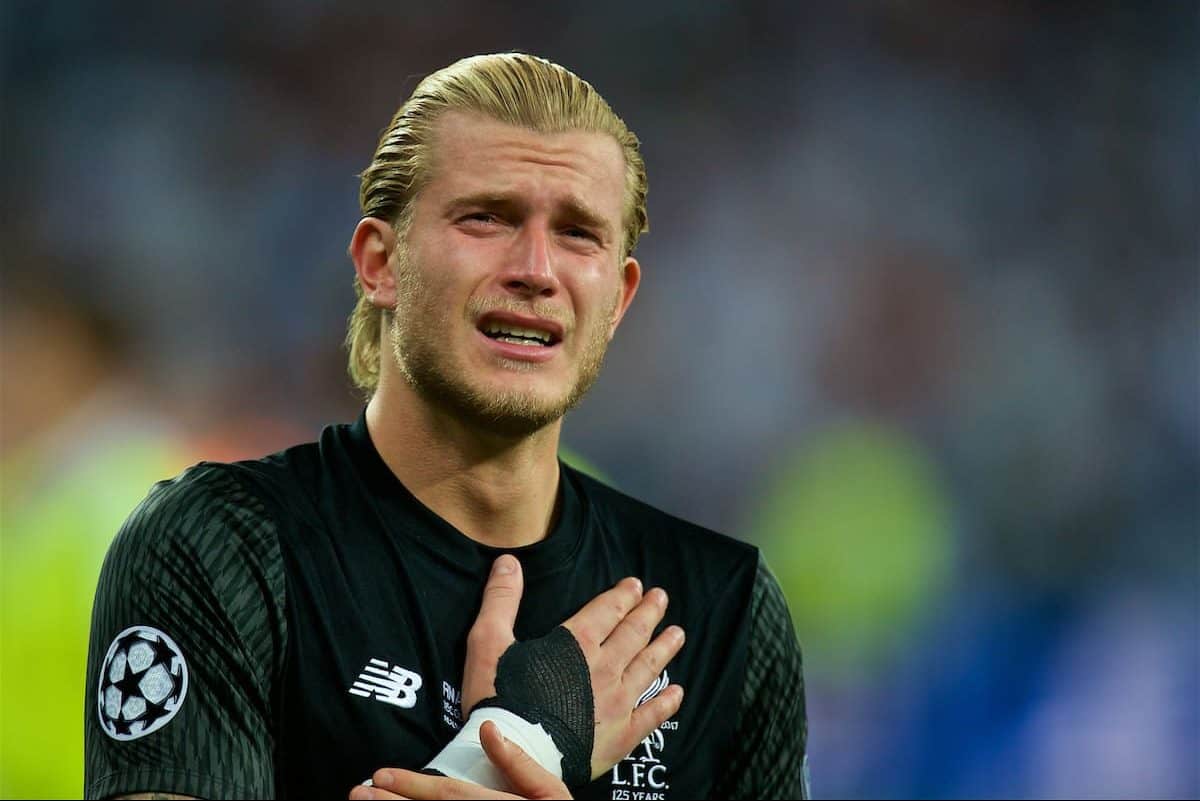 As expected, there was plenty of discussion on Karius' display and his Anfield future…
Jones assessed how Karius will need to show total courage and self-belief to bounce back from his nightmare:
"The German will need every ounce of courage, self-belief and drive he possesses to come back from this; it was a horror movie, screened to the whole world."
But Mark Doyle, writing for Goal, believes this performance should mark the end of Karius' Liverpool career:
"He deserves sympathy. Sadly, though, he doesn't deserve to be a starting goalkeeper for a side with Champions League aspirations. Liverpool want to win major trophies and that is impossible without a top-quality goalkeeper.

[…]

"But the cold hard reality is that Karius is not good enough for Liverpool, and arguably never has been."
The Independent's Miguel Delaney thinks Klopp should shoulder some blame for failing to sort the "obvious goalkeeping problem out earlier":
"It was impossible not to feel sorry for Loris Karius after two errors that were almost inexplicable at such a level – particularly the first for the Karim Benzema goal – but equally impossible not to wonder why Jurgen Klopp did not sort the obvious goalkeeping problem out earlier.

[…]

"So much of this brilliant run is on him but so is some of this, even if the injury to Salah ultimately just stretched Liverpool too far."
The Liverpool Echo's James Pearce believes signing a new goalkeeper now has to be Klopp's priority this summer:
"Buying a new keeper this summer was already on the agenda and now it's shot right to the top of Klopp's shopping list."
And Ogden reckons Klopp should go all out to get the very best, suggesting Jan Oblak and Alisson Becker as the ideal options:
"His deputy, Simon Mignolet, is also not good enough, so Jurgen Klopp must bite the bullet this summer and invest heavily on a top keeper.

"Jan Oblak at Atletico Madrid would fit the bill and give Liverpool one of the top five keepers in the world, while the Roma keeper Alisson Becker is another who would be an upgrade."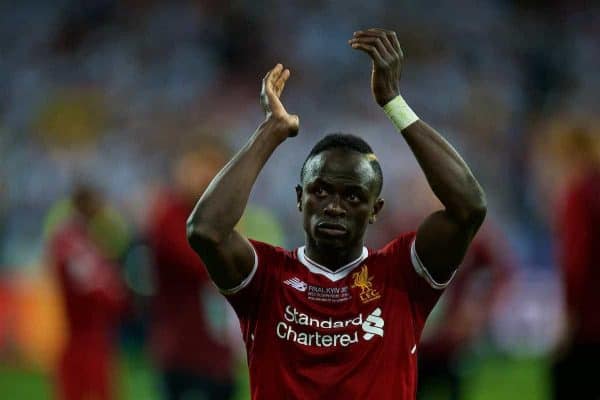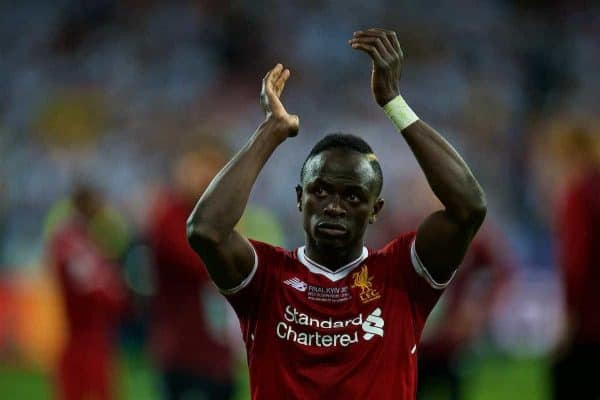 The watching journalists reserved praise for certain individual performances…
For This is Anfield, Joel Rabinowitz assessed Sadio Mane as the Reds' "standout player on the night":
"Liverpool's standout player on the night. Real couldn't live with his pace and directness at times in the first half, and following Salah's injury it was Mane who looked like the most likely route back into the game.

"Reacted quickest to stab home the equaliser in the second half and was incredibly unfortunate to see his 20-yard left-footed strike cannon back off the post shortly afterwards."
Kelly thought Andy Robertson was Liverpool's brightest performer:
"Another great game from the Scot, an incredibly mature performance. Looked a real threat coming forward before the injury to Salah took all of Liverpool's early confidence away.

"Fine challenge on Cristiano Ronaldo stopped a certain goal, although the game was lost by then anyway."
Meanwhile the Mail's Dominic King was impressed with Virgil van Dijk and felt the Dutchman showed he belongs at this level:
"Commanding in the air, used the ball well. Suited to this level."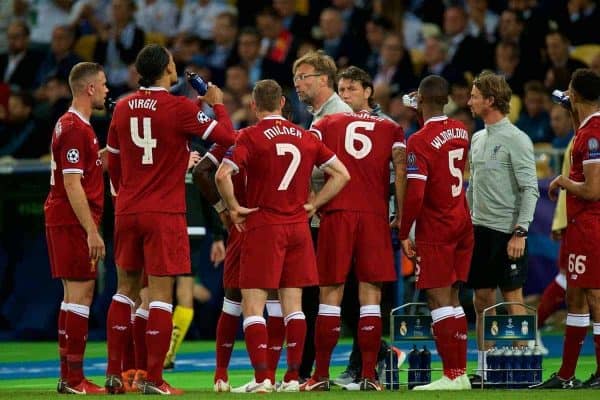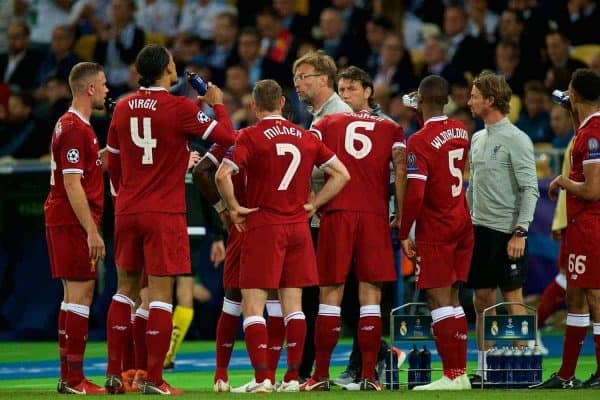 It may have been a brutal night but many reporters took a positive outlook and feel there is very a bright future for Klopp's side…
First of all, Kelly praised the Reds for showing character to get back into the game and thought the performances of inexperienced players bodes well for the future:
"The Reds showed good character to get back into the match. Their most inexperienced players did particularly well and can look forward to very promising futures."
Pearce reflected that the season was still one "to cherish," also pointing out that this is a young Reds team firmly on the up:
"This defeat doesn't change the fact that 2017/18 was a season to cherish. Champions League qualification was secured in style and they surpassed all expectations in reaching Kiev.

"This will take some getting over but with Klopp at the helm, Liverpool remain a resurgent force. This is a young team with its best days ahead."
The Mail's Oliver Holt insists the final loss won't take anything away from giant strides made this season, and noted that the Reds are in great hands with Klopp at the helm:
"They were beaten by a better side but when the bitter disappointment starts to fade, Liverpool and their fans will at least be able to reflect on the startling strides they have made under Klopp this season and the brightness of the future that seems to lie ahead.

"Klopp fell at the final hurdle but the memory of his achievement in driving Liverpool to the final, beating a brilliant Manchester City side along the way, will not fade easily. It has never been more evident that the club has found a worthy successor to his illustrious predecessors."
Richard Jolly, for the TNational, thinks Liverpool must use the remarkable efforts this season as a "springboard" for future success:
"It is another indication of how extraordinary their European campaign has been. It could be the springboard: with Naby Keita definitely joining and Fekir perhaps following, they may return stronger."
Doyle rightly assessed how this is only the beginning for Klopp's Liverpool:
"Liverpool, though. will be back in the Champions League next season. They'll roll up their sleeves, demonstrate again the character that helped propel them to the final and continue to take steps forward.

"Yes, this was a nightmare. But this isn't the end for this Reds side. It's just the beginning."
And finally, Matt Stead, writing for Football 365, believes, like us all, that the best is yet to come:
"This is a devastating chapter of Liverpool's journey under Klopp; the signs suggest that its final destination could be far more glorious."