Liverpool defender Andrew Robertson described Sergio Ramos' gamesmanship as "quite clever" after the Real Madrid captain's involvement in Mohamed Salah's injury.
Ramos was seen to hang on to the Egypt international as the pair fell to the floor in what appeared to be a calculated first-half challenge which resulted in the 44-goal Reds forward being forced off with shoulder ligament damage.
It was the turning point in the game as Real's confidence grew as Liverpool's waned on the way to a 3-1 defeat.
But it was not the only incident involving Ramos as he also appeared to catch goalkeeper Loris Karius in the face at a corner and his theatrics contributed to Sadio Mane's second-half booking.
Egypt are optimistic Salah will be fit for the World Cup in three weeks and Ramos has tweeted a get well message.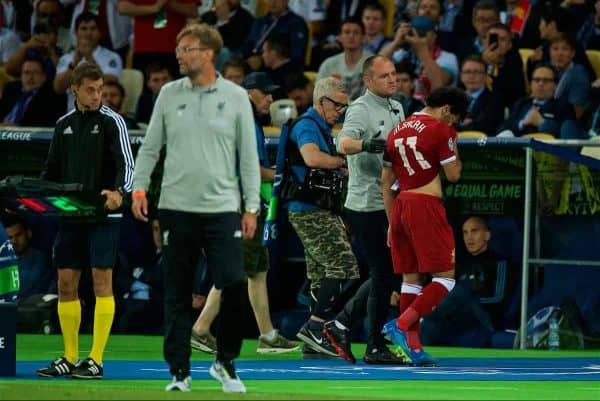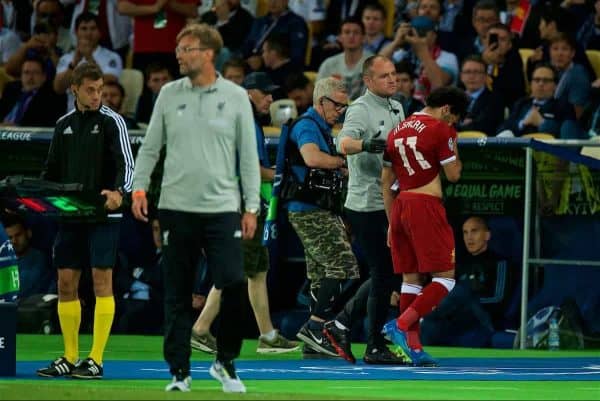 "Sometimes football shows you it's good side and other times the bad. Above all, we are fellow pros. #GetWellSoon @MoSalah," wrote Ramos.
Robertson did not go so far as to apportion blame, but said: "I think it is just how he (Salah) has landed but Ramos is quite clever, isn't he?
"We are clutching at straws if we are saying that. It's unfortunate. It just disrupted our rhythm a wee bit.
"He has done unbelievable this season and for it to end that way for him was devastating. I hope he goes to the World Cup because a nation is a relying on him.
"Hopefully he'll come back bigger and stronger."
Robertson insists no one is blaming Karius for their Champions League defeat.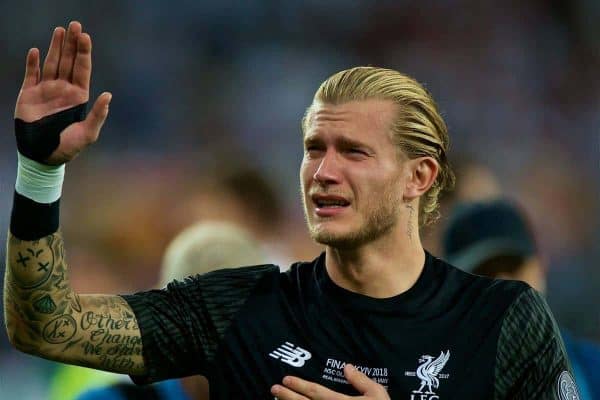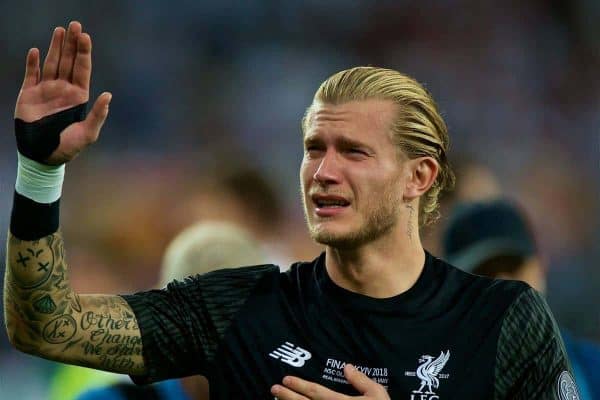 The German goalkeeper made two huge errors which allowed Real to take 1-0 and 3-1 leads, throwing the ball onto Karim Benzema for the opener and then allowing a Gareth Bale drive to slip through his fingers.
Karius was distraught at the end, many of the Liverpool players were also in tears, but Robertson insists the responsibility will be shared by the whole team.
"We win as a team, we lose as a team. We fell short," he said.
"Of course he made mistakes. He did. But we are not blaming him. He will hold his hands up.
"He has been incredible since he go the number one jersey.
"He is young and he will learn from it. He will be a top keeper.
"We have fallen short and there are no words that we can say to Loz that will make it better for him.
"We went around him. We all gave him a hug and tried to lift him."