Take a deep breath before you begin to pick out the faults on display in Rome, count to 10 and just enjoy for a minute that Liverpool FC are back in a European Cup final once again.
Kiev, May 26, 2018.
Liverpool vs. Real Madrid and the European Cup final.
European royalty, going head-to-head.
Embrace it, imbibe it, dance with it, slap it on the back and hug it until it your arms ache. This is what it means to be Liverpool FC.
In England, but by no means of England. Looking outward to the sea for adventurous new horizons, rather than blinking inland toward the damp hills.
Castigated by supporters of other clubs in the mistaken impression that we give a shit about their opinion.
If you're not of this footballing parish and you're genuinely pleased for us, then you are a wonderful human being. If you're twisted with anger, then feel free to marinade in your own juices.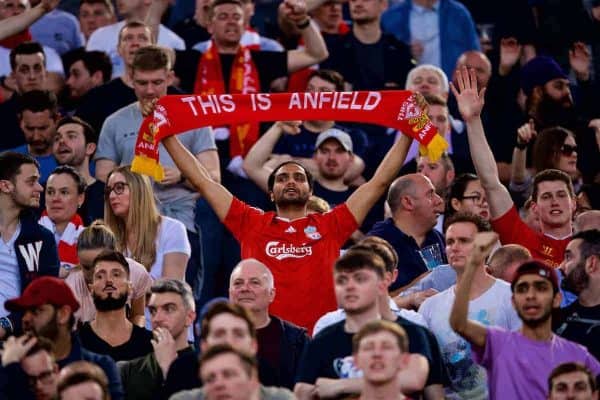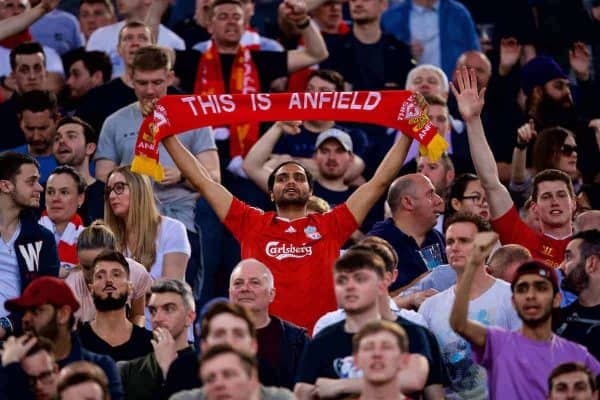 Can we win it?
Yes, we can win it.
Will we win it?
Well, that is anyone's guess.
'Can' and 'will' are two totally independent concepts. Real Madrid 'can' dismantle us in Kiev, but 'will' they though?
Mohamed Salah, Roberto Firmino and Sadio Mane 'will' give Zinedine Zidane plenty of sleepless nights in the weeks ahead, but 'can' they bring home European Cup No. 6?
This has been a run to the Champions League final which has been built upon the ideology that we 'can' do anything we want to.
We had the talent, but did we have the belief? That is a question which has been emphatically answered. Yes, yes, yes, we do have the belief.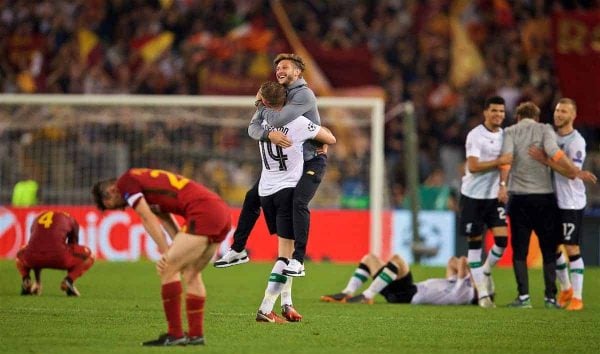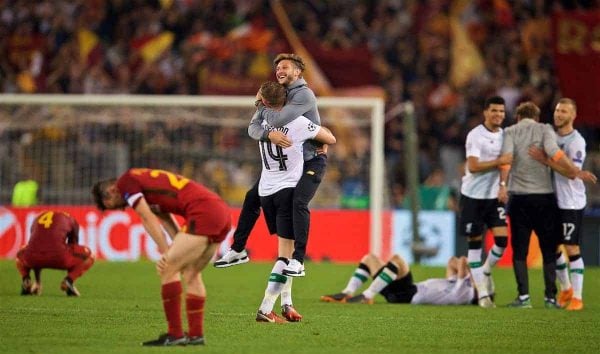 This is a set of players who buy into the vision of Jürgen Klopp. These are players who feel they are 10, maybe 15 or 20% better than they probably are.
They are an incendiary collective, akin to a red pyro going off in the heads of their opponents.
At times this season I have classed the football they have displayed as smile-inducing. It brings a warm glow, it massages the soul.
Yes, there are imperfections, but you can either live in fear of those imperfections or you can ride the wave of the beauty that they are capable of.
This really is a special football team, led by a special manager, no matter how 'normal' he intended to be when he arrived at the club.
Klopp is anything but normal.
You can call it playing to the crowd if you want to, and a lot of people do, but Klopp loves football, yet more than that he loves to fight for a cause. Liverpool FC aren't just a football club, they are a worthy cause led by a footballing crusader.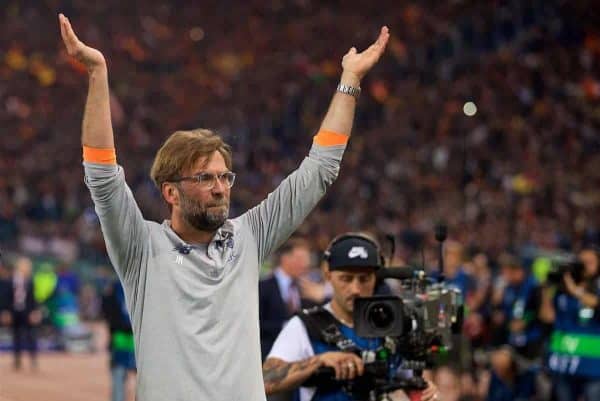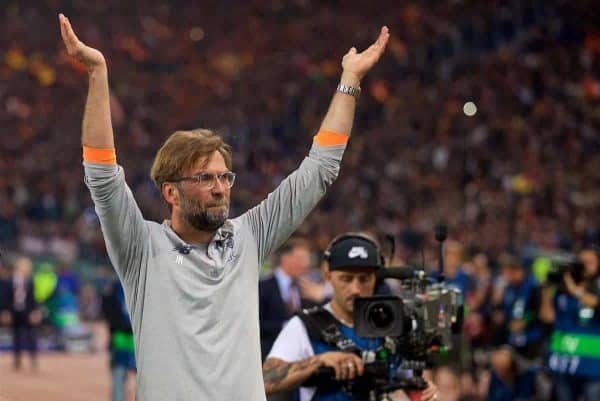 Hyperbolic as that may be, there is an element of realism to that claim.
When Luis Garcia signed for Liverpool in the summer of 2004, former Reds striker and now a media megalith in Spain, Michael Robinson, told Garcia that he hadn't joined a football club, but a cause instead.
Within a year I was in Istanbul watching Garcia, pre-kick off, looking from the pitch in awe at the sea of red which had descended upon this rocky outpost on the cusp of Asia for a football match, for the football match.
Strip away the veneer of the excesses of the modern game and it remains Liverpool FC.
This is why you see the team bus arrive at Anfield enshrouded in a swirl of red smoke, into the roar of a set of supporters that are in England, but by no means of England.
This is why so many jealous souls try to shout us down. Because we have something that they can never replicate. This is why we are respected and admired across Europe, yet scorned at 'home', because we are European.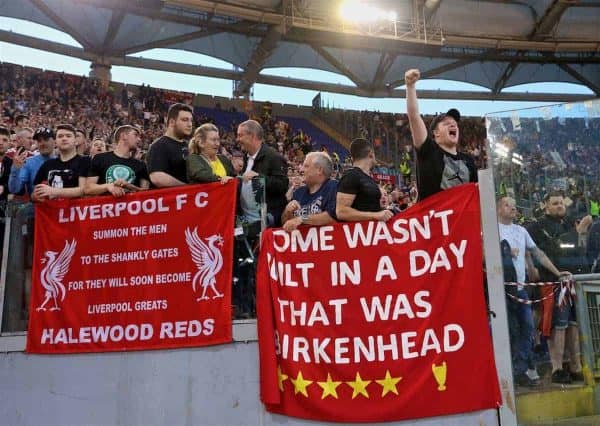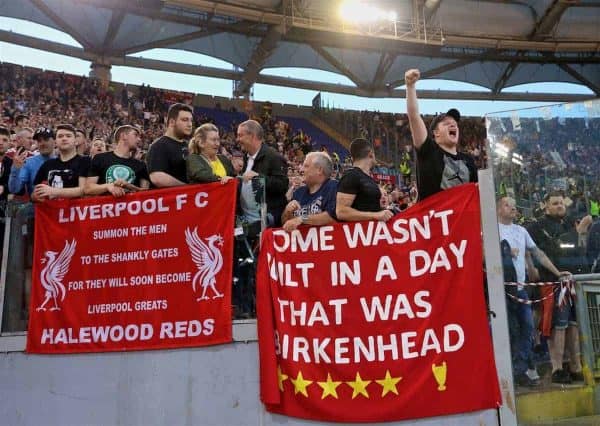 In Istanbul we left the likes of Cruyff, Maradona and Beckenbauer mesmerised. We wrote our name and our deeds across their memories indelibly.
Today shouldn't be about worrying how we're going to defend against the attacking threat of Madrid, or how high the final mountain stretches into the sky, far above the clouds.
We are footballing mountaineers and no peak should feel insurmountable.
Today shouldn't be about goading the fans of other English clubs, because some people out there are genuinely pleased for us.
The echo-chamber which is Twitter isn't representative of a real, humanly interactive society. It is instead a chorus line of internet warriors banging their heads on their keyboards in unison.
Liverpool FC are different.
That is why those who do react to this run to Kiev with eye-bulging, vein-popping angst will have woken up this morning and, for a few short seconds, lay there in blissful ignorance of last night's game before it slowly came back to them. Their day ruined already.
Imagine living like that?
We are Liverpool, though. Embrace it.
In Kiev we're going to party like it's 1981.