Sat on a subdued coach heading for Warsaw, before ploughing on with the next leg of a near-biblical road trip to Kyiv and back, introspection has finally kicked in after the events of last night.
If you're not frustrated with the outcome of the Champions League final, then you aren't doing it right.
That wasn't a vintage Real Madrid who won the spoils last night. A very good Real Madrid, but certainly not a vintage one.
Instead, we were undone by a combination of the sleight of hand of Sergio Ramos, some horrendous goalkeeping and the lack of an all-encompassing hero of the piece in the red of Liverpool.
Fine lines, but ones that are drawn in bold black marker pen.
Stop the scapegoating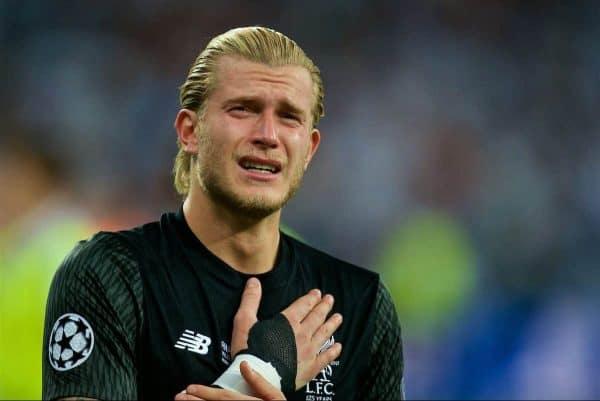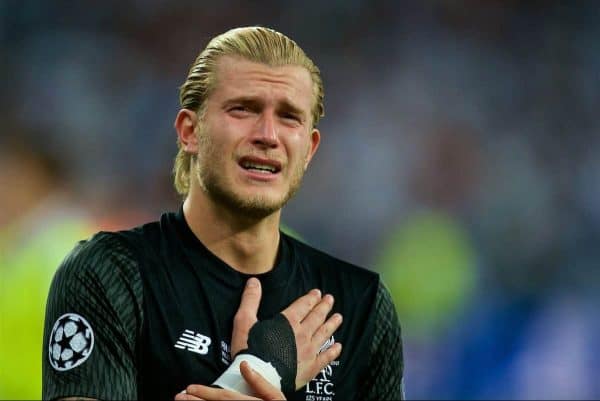 If you're delivering some of the pretty sickening abuse it sounds like Loris Karius is currently receiving, then take a long hard look at yourself and stop it.
Goalkeepers are human, they brain fart from time-to-time.
Twice in one game might be pushing the realms of incredulity, and while I'm not willing to make excuses for him timing those brain farts for the same match—the biggest match if his entire career—hounding him via social media cannot bring any comfort or solace, for either him or you.
Karius will carry the scars of last night for the rest of his career. I don't see how he recovers from that level of personal trauma.
If he does recover, then it will take a monumental degree of strength. He will kick himself hard and long. He won't need the help of anybody else.
There is every chance he never kicks a ball in a Liverpool shirt again.
Frustration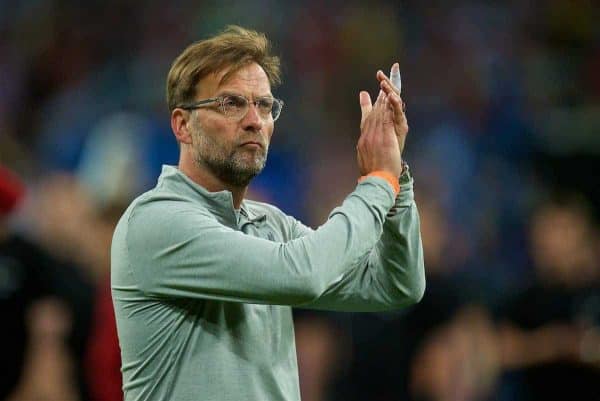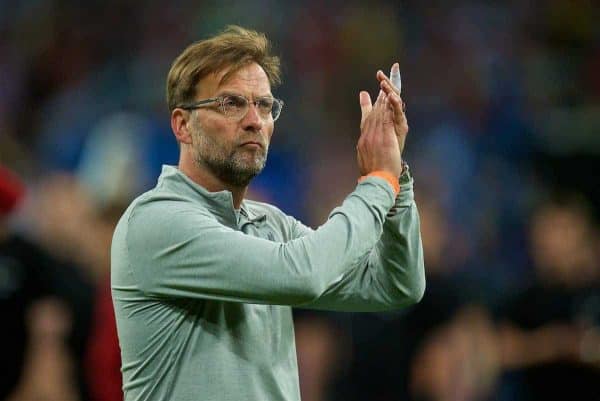 I preached all season about the concepts of 'can win it' and 'will win it.'
The frustration percolates most potently due to the fact that this was a Champions League final that was there to be won.
We dominated the early exchanges, we left Real Madrid little time to settle, we looked the more likely source of chances.
Don't try to sooth your pain by classing this as a loss to a team which plays on another planet. At 1-2 we hit the post. An equaliser at that point would have stretched Real Madrid's own mental durability.
Instead, Karius' second goal-conceding error killed off the remaining hope of taking the game further.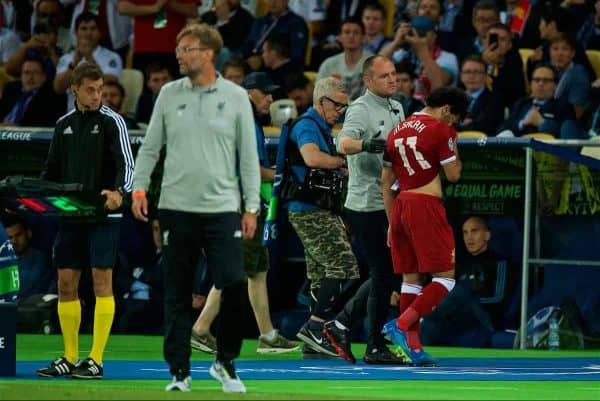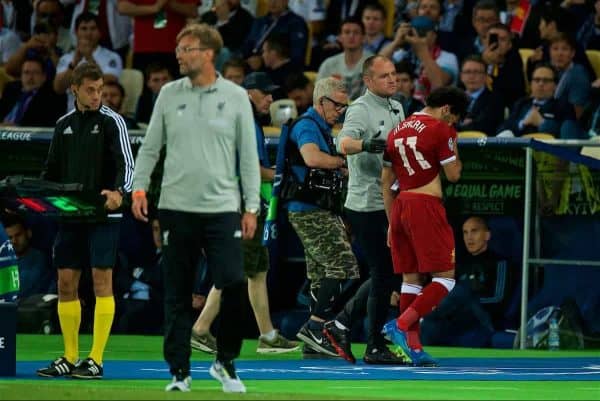 We did well in eventually shaking off the loss of Mohamed Salah.
It took us a little longer than it should have, but the ludicrous nature of the first goal seemed to galvanise us, rather than destroy us. In a different way than we had envisaged, we brought ourselves into the game.
We gifted Real Madrid their way into the game. They didn't grab the game by the throat, in the wake of Salah exiting the stage, as you would have expected them to.
His departure seemed to throw them, as much as it did us.
Heroes and villains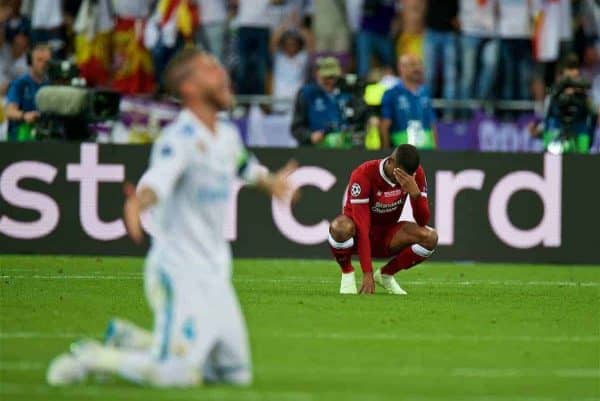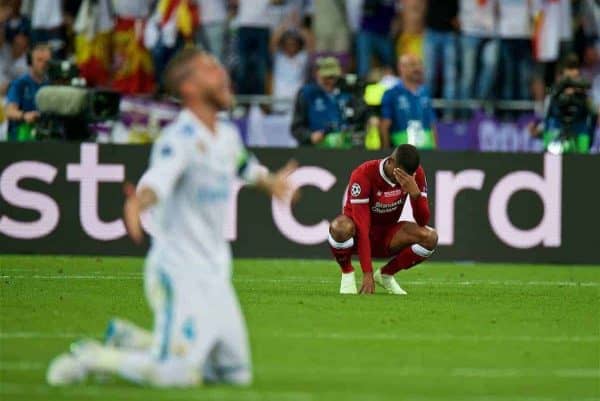 Sergio Ramos is the classic cartoon villain.
What we needed was an alternative hero to step forward, rather than lick our wounds and grumble about recriminations.
Bobby Firmino was shackled too effectively, but this in turn allowed Sadio Mane lots of space and time in the ball.
This proved to be a double-sided coin: He got us back on level terms and he hit the post, but he also ran a number of unnecessary blind alleys and at times killed the space he was afforded by making the wrong run.
Mane was a polarising hero in this respect.
Frustration. It all could have been so very different.
Forward and future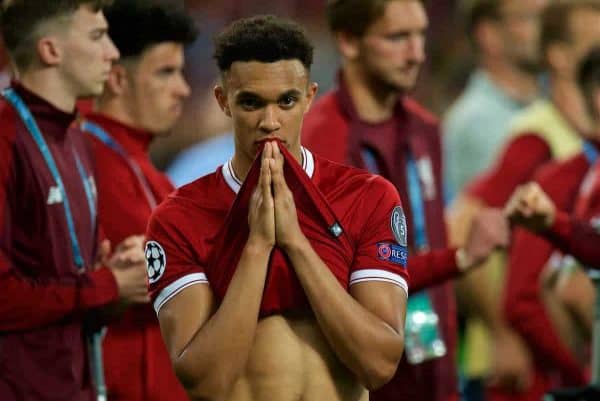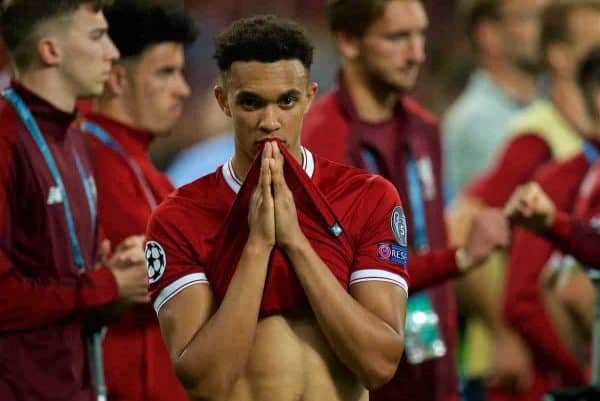 We could have won this final, but we didn't. The trick now is resisting the compulsion this football club has in hitting the self-destruct button, in the wake of coming so close to significant success, only to fall short.
Let's not do that.
We are still a work in progress, but we have come too far to unpick the good that has been done.
This trip had felt a bit like Istanbul, more than it did in Athens, during the 48 hours before kick off.
That has nothing to do with the result, much more the general vibe.
Hard to explain, but if any of you were present at those two finals, you will know where I'm coming from.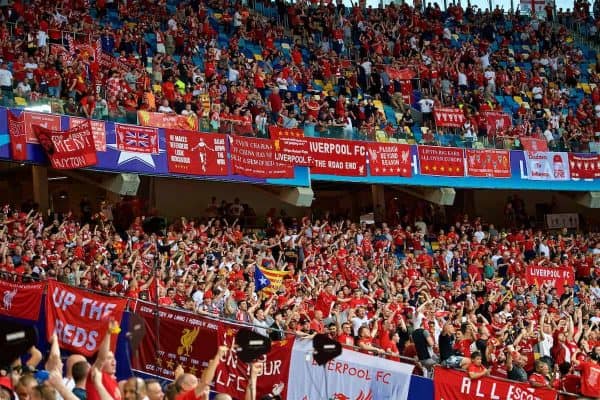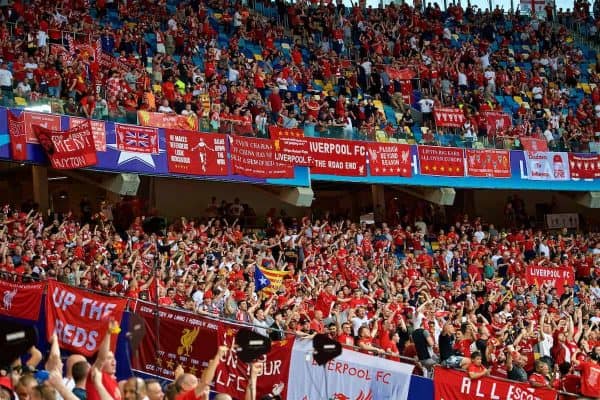 Warsaw is coming into view. The city was a sea of red as a resting point on Friday.
They didn't know we were coming.
I spent a fine afternoon with Mick and Chris. Strangers dressed in red, who were comfortingly familiar, in that friendly way that Liverpool fans will share beer with people they've never met before as if lifelong friends.
I doubt Warsaw realises we're about to roll into town once more now.
Kamil, the lone barman in the Warsaw branch of the Hard Rock Cafe on Friday afternoon, will be hard-done-by if he's on shift again this afternoon.
A sea of red is drifting toward his city again.
Up the reds.