Mohamed Salah rounded off an extraordinary Premier League season with his 32nd goal, a record for a 38-game season.
Here, Press Association Sport looks at the statistical landmarks set by Salah this season.
Premier League records
Salah beat the previous record of 31 goals in a 38-game Premier League season shared by Luis Suarez in 2013-14, Cristiano Ronaldo in 2007-08 and Alan Shearer in 1995-96. The outright Premier League record is 34, set by Andy Cole and Shearer in 42-game seasons in 1993-94 and 1994-95 respectively.
Salah is the first African player to score 30 goals in a Premier League season.
With Tottenham's Harry Kane also reaching 30, the feat has now been achieved 11 times in all by eight players – including Shearer three times.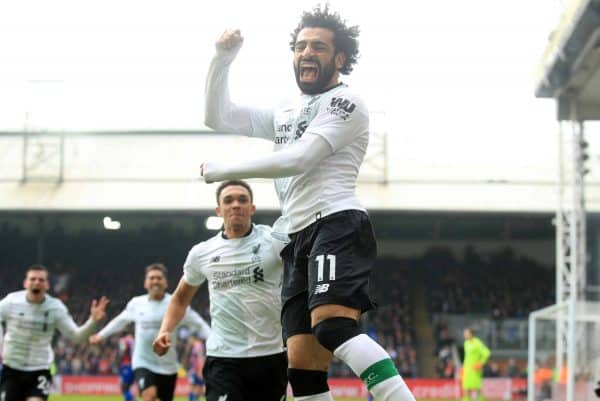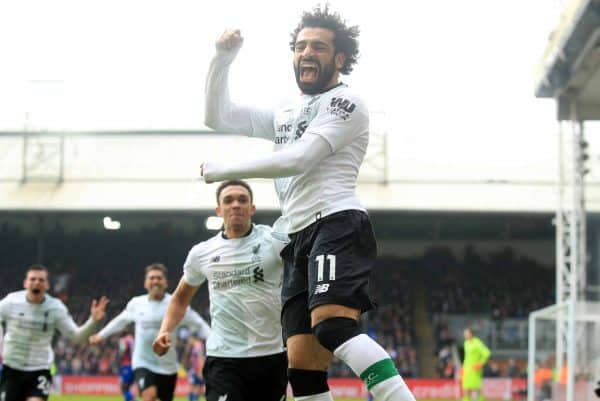 Salah is the first person to be named the Premier League's player of the month three times in one season, scooping the prize in November, February and March.
He has scored in 24 separate Premier League games this season, also a record.
With 10 assists as well, Salah is only the fifth player with 40 or more goals and assists combined in a Premier League season. Cole and Shearer managed 47 in their 34-goal seasons, Thierry Henry's 44 for Arsenal in 2002-03 is the record for a 38-game campaign and Suarez had 43 in 2013-14.
Liverpool records
Salah has 44 goals in all competitions for the Reds, the most in a debut season for the club – comfortably beating the mark of 33 set by Fernando Torres in 2007-08.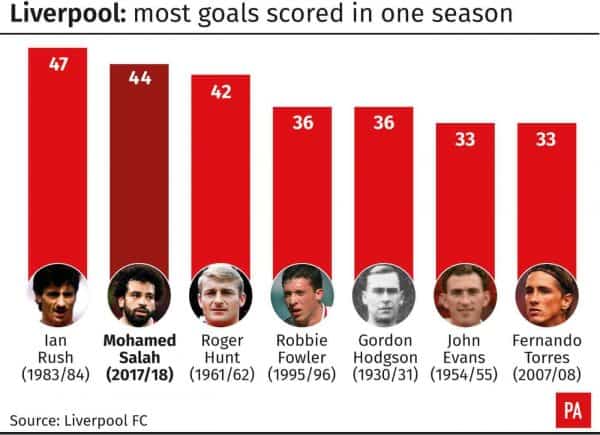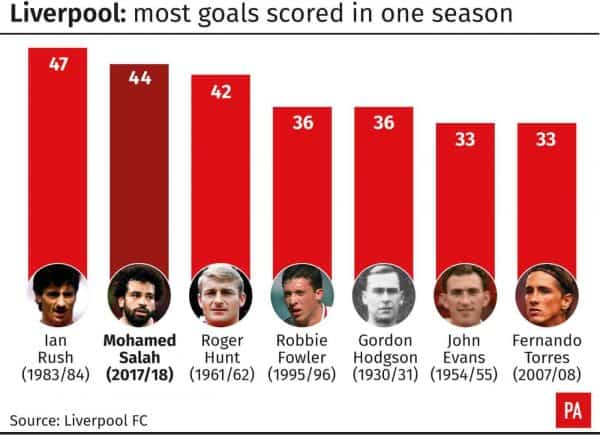 He would need a hat-trick in the Champions League final against Real Madrid to match Ian Rush's all-time record of 47 in a Liverpool season, set in 1983-84.
His 32 league goals have seen him edge out Suarez for the most in a Premier League season for Liverpool.
Salah and team-mate Roberto Firmino are the first Liverpool players to hit double figures in a Champions League campaign – they have 10 apiece in the competition proper this term and each added one in the play-off second leg against Hoffenheim.