Jordan Henderson has little interest in being praised as a footballer, with any negativity in his direction the main thing spurring him on.
Henderson has been a much-maligned figure throughout his career, with much of the vitriol he receives proving disproportionate.
He has limitations as a footballer, but is still a good player who has notched 279 Reds appearances and won 38 caps for England.
A likeable figure who has recovered from a terrible start at Liverpool to captain them to a Champions League final, the 27-year-old has become a key man both on and off the pitch.
He is especially impressing as skipper, acting as a superb role model to younger squad members and helping creating a wonderful team spirit.
Criticism will follow Henderson everywhere, but that is not going to bother the England international one iota.
Speaking to the Mail's Oliver Holt, he explained how he thrives from the negativity: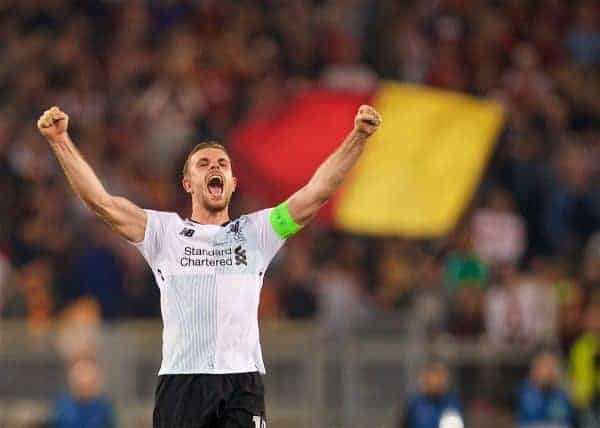 "I don't like reading good things about myself.

"With the criticism and the negative things, I always think that makes me better. You need a little bit of good now and again but the good for me comes from the manager. That's the good I enjoy, so if I'm told I'm doing my job right, brilliant. Anything outside of that, I tend not to get involved.

"I'm not particularly into people giving me credit. It's not something I think about. It's not important to me. The only thing that's important is if I'm doing my job properly on the pitch for the team and for the manager.

"I try to leave that to other people. I prefer talking about how well others are doing because that's what I want. That's what I try to do as a captain: give them a platform where they can go and perform as best they can.

"I can always accept criticism. Throughout my career, I've always had criticism and I think that's good. Criticism's healthy. It gives you that extra little bit inside you to prove people wrong, to use it as energy, to use it as fuel."
Henderson went on to speak more about being Liverpool captain—a job that was given to him by Brendan Rodgers in 2015, following the exit of Steven Gerrard.
He explained how he attempts to make a positive impact in the role, with togetherness absolutely key: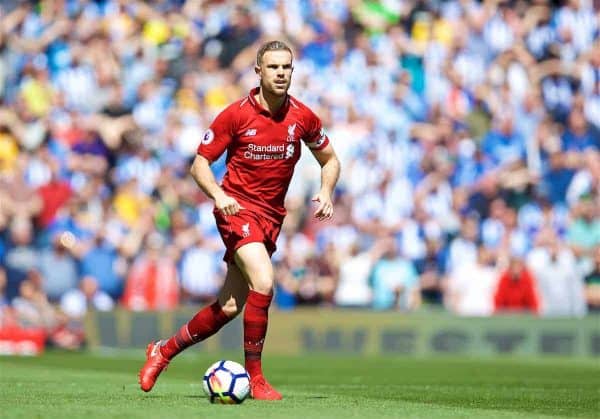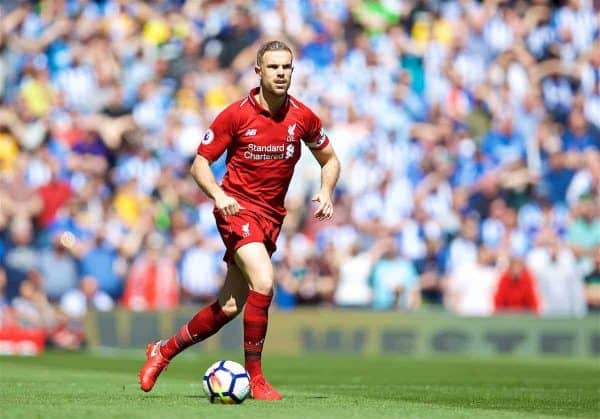 "When I took the role on, I wanted to give everything to the team, like I always have, put them first and make sure we have a good dressing room of players who are prepared to work tirelessly for each other and have a good togetherness off the pitch and be a really close-knit group.

"I like that responsibility. That's what I thrive off. I try to lead by example and I have done since I was a little boy. It's in me as a person."
Henderson will never be universally loved, and he will never come close to matching Gerrard's feats—something that is often unfairly held against him—but the positives unquestionably outweigh the negatives.
Liverpool often look a better team when he is involved, assuming he isn't carrying an injury, and his performances at the back end of this season's Champions League run have been tremendous.
He is now just one win away from lifting the European Cup, just like Emlyn Hughes, Phil Thompson, Graeme Souness and Gerrard have before him, as Jurgen Klopp's side prepare to face Real Madrid next Saturday.
Given the criticism he has faced, that wouldn't be a bad way to sign off the domestic season.