Liverpool manager Jurgen Klopp has urged his players to remain focused on getting the job done against Brighton to ensure there are no late, costly lapses.
A point at Anfield, where they have not lost all season, will effectively be enough for the Reds to secure a top-four spot because of their vastly superior goal difference to fifth-placed Chelsea.
But Klopp is conscious the forthcoming Champions League final against Real Madrid in Kiev is looming on the horizon and over the last few days he has become increasingly frustrated about the subject dominating proceedings when there is still work to be done on the last day of the Premier League.
"We need to be completely focused on that game. It's the last game of the Premier League season so it's a big one," said the boss.
"A lot of things can happen in football but we will be there as well, we will have 11 players and we will try everything to make sure that next year we play in the Champions League again.
"On Sunday, we have to deliver again – all of us. I asked a few times but it's not a farewell thing on Sunday, it's a proper competition against a strong football team."
Liverpool have been their own worst enemies as they could have had Champions League football sewn up some time ago but dropped points against West Brom and Stoke.
They are fortunate last weekend's defeat at Chelsea was offset by Huddersfield's surprise draw in midweek, which tipped the balance back in their favour.
But Klopp insists there is no point worrying about missed opportunities.
"Frustration makes no sense," he added.
"I have a few moments where I'm frustrated about a few things but that's long ago and now we have the chance to play against Brighton.
"I saw the last two or three games and Brighton are just a good team, playing completely without pressure, so that's the situation.
"We have to take it like it is and make the best of it, like it always is."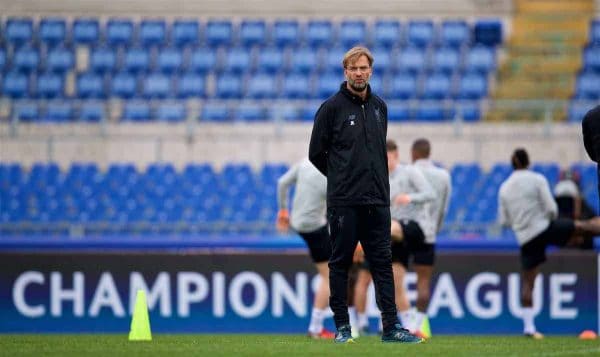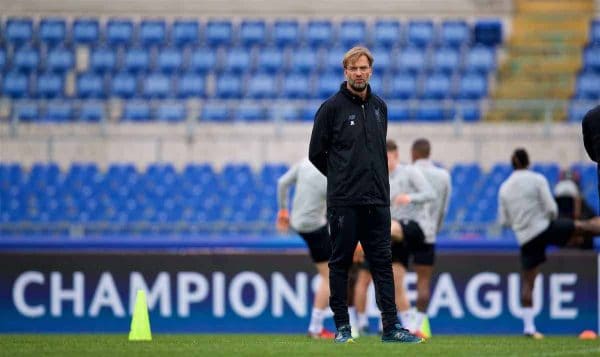 Klopp will be encouraged by the fact Liverpool hold the last remaining unbeaten home record in the Premier League, with their last home defeat coming in April last year.
They may have drawn seven of their 17 games at home this season but ultimately that would be enough for them on Sunday.
Asked what the key to their strength at home was the German said: "Character, mentality, togetherness. Everything is how it should be.
"It's so far not the most successful in the history of football but it's quite successful in a difficult league with wonderful football involved – that's really cool.
"It's all about the boys, how they pick up information, how they turn it into a performance, how they use the things we do in training and how they enjoy the work together.
"On the pitch, the plan is – at least most of the time – really clear and they really believe in that and try to deliver again. It's only another big step to go, that's all."