The difference between being a team that can play great football, and being a great team, can sometimes come down to the finest of lines. Bridging that gap however, can be the biggest step of all.
Not ideal, but Liverpool's wait to clinch a top-four spot—or not, as the case may be—will come down to the final day of the season, at home to Brighton on Sunday.
It really shouldn't have come to this, but at least our fate is in our own hands in this respect.
There is a defined difference between being a team that can play great football, and being a great team.
At Anfield, we've had plenty of teams that could play great football during the last three decades, but it is debatable as to how many truly great teams we've had.
Great teams are the ones who get the job done, rather than fall narrowly short. Great teams are the ones who rise to the next challenge, no matter how debilitating the previous one might have been.
Great teams are stubborn and insistent. Great teams can do it the hard way, but, more often than not, find a way to avoid the requirement to do so.
Great teams win, when it would be easier and even understandable to lose.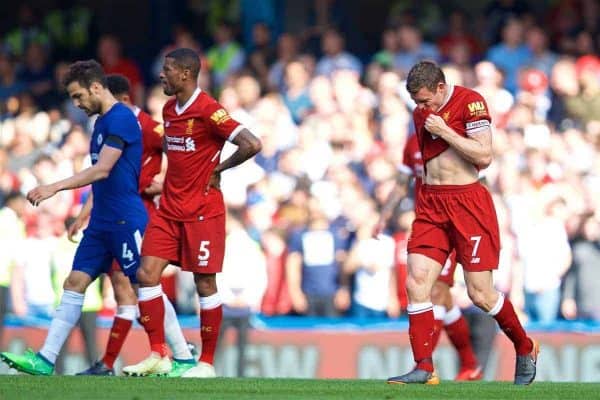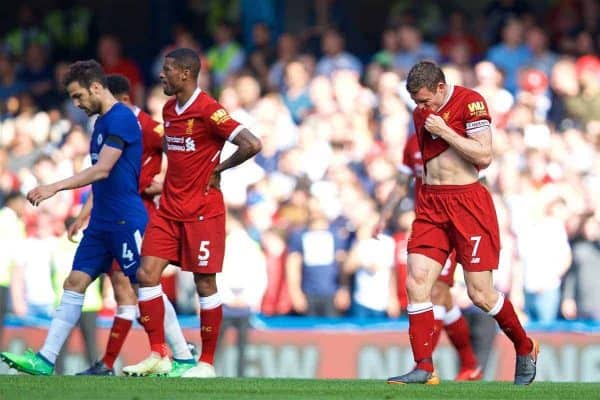 Beyond Brighton, and the need to 'do a job' to secure Champions League football for next season, Liverpool will have to decide between now and Kiev whether they are a team who plays great football, or a great team, because we'll need more to prevail against Real Madrid than simply being a team which plays great football.
Of course, this Liverpool has the potential to be one of the great teams.
We have not just the basis of a very good side—we do have a very good side—but the strength of the squad has been tested massively.
This isn't a new concept though. This is a notorious stage of the season where most teams find their line-ups largely pick themselves.
This is dictated by not only injuries, but by the form of players who know they have no future at their clubs.
Many managers, should their team have little left to play for, will bring in youth prospects for valuable first-team experience at this time of the season.
We don't have such luxury.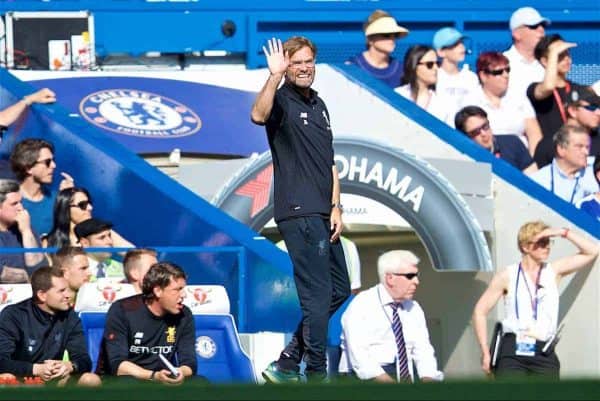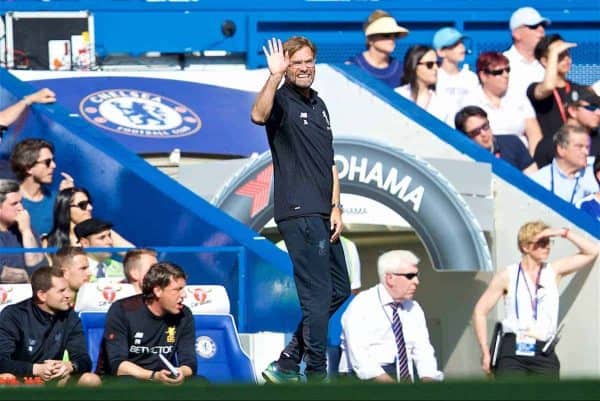 In the wake of the sale of Philippe Coutinho, the impatient foot-tapping while waiting for the arrival of Naby Keita, the loaning out of Daniel Sturridge and Divok Origi, we've rarely been afforded the chance to rest players during the second half of the campaign.
Plus there are the notable injuries to Alex Oxlade-Chamberlain, Emre Can, Adam Lallana, Nathaniel Clyne, Joe Gomez and Joel Matip in particular.
This isn't a new concept.
Even during seasons of the greatest of glories, we always ended those campaigns with a team which selected itself, largely in thanks to elements of those squads falling by the wayside.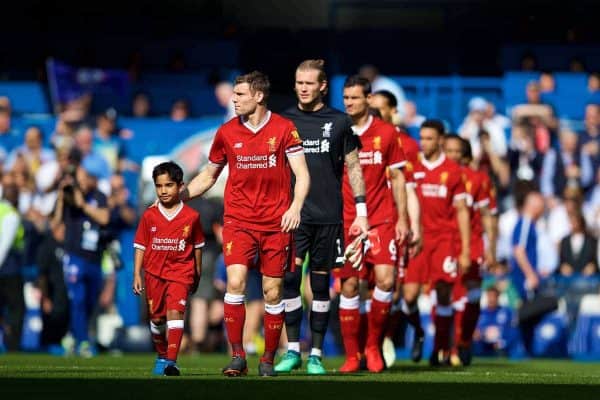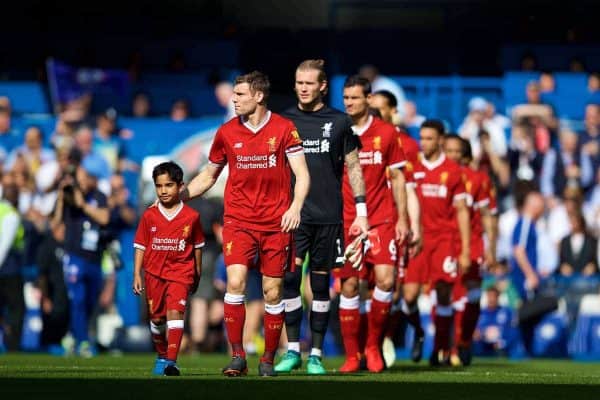 For instance, the team which took to the pitch for the 1988 FA Cup final, against Wimbledon.
The side at the end of that iconic 87/88 season couldn't have been wildly different, due to the loss to injury or transfer of players of the calibre of Ronnie Whelan, Mark Lawrenson, Paul Walsh, Barry Venison, Jim Beglin and John Wark.
And here lies the reason why patience is a virtue.
The strength of the current Liverpool squad is dictated as much through injuries, as it is by recruitment.
You can point to a set of substitutes that don't appear to offer a compelling 'plan B' right now, yet had we been expected to name seven substitutes for the 1988 FA Cup final then Kenny Dalglish would have been naming himself, alongside Alex Watson, a half-fit Kevin MacDonald, an untested Steve Staunton and reserve keeper Mike Hooper.
Different eras yes, but the strength of that squad was way ahead of its time when the season began.
On Sunday at Stamford Bridge it was a missed opportunity to not only secure Champions League football, but also install an inferiority complex upon a perceived rival next season.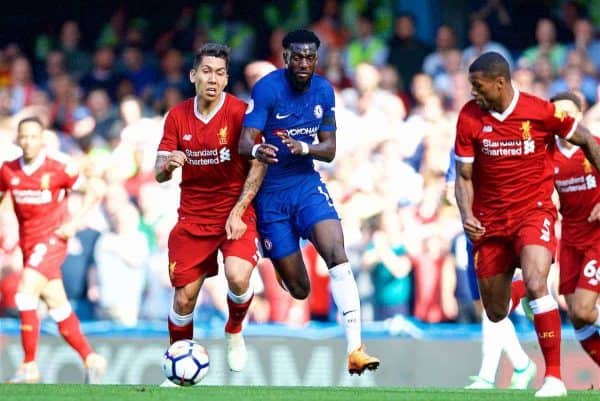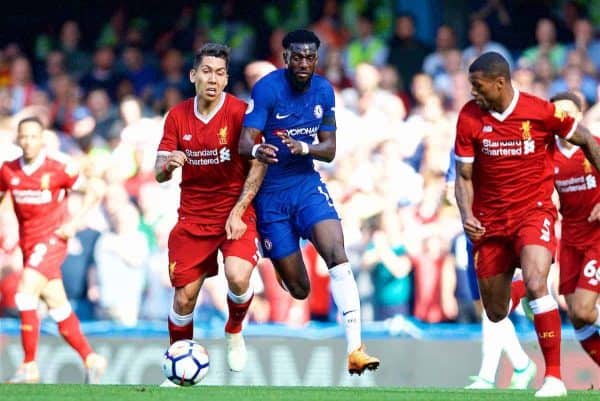 We went with a strong line-up, but we mis-used it. It was a waste of time in that respect.
We might well have sent out Danny Ings, Ben Woodburn and the roundly criticised Dominic Solanke from the start.
Be it a hangover from Rome, be it a general case of them not being arsed, Sunday is where we had the chance to prove to ourselves to be a great team in the making.
That chance has gone now, but we've still got the ultimate opportunity to show it in Kiev, two weeks on Saturday.
In some ways it seems churlish to raise an eyebrow at Liverpool FC right now, but the search for perfection is what has brought us this far, so why stop now?
On the plus side though, the sun is shining and we're in the European Cup final.